Mobile phones are slowly but surely taking over. From seemingly trivial things like games and social media to big, life-changing stuff such as investments and work-related systems, mobile phones are evolving into actual computers in our pockets. Some would even argue that they can be replacements already.
However, for a person involved in online projects, campaigns, and advertising, the mobile phone is almost like a third hand. The fact that browsers and social media are accessible through mobile phones makes them so useful for advertising. This is precisely why Short.io's app is a game-changer.
Let's check out why the Short.io app should make a permanent home out of your phone.
Why Should You Download the Short.io App?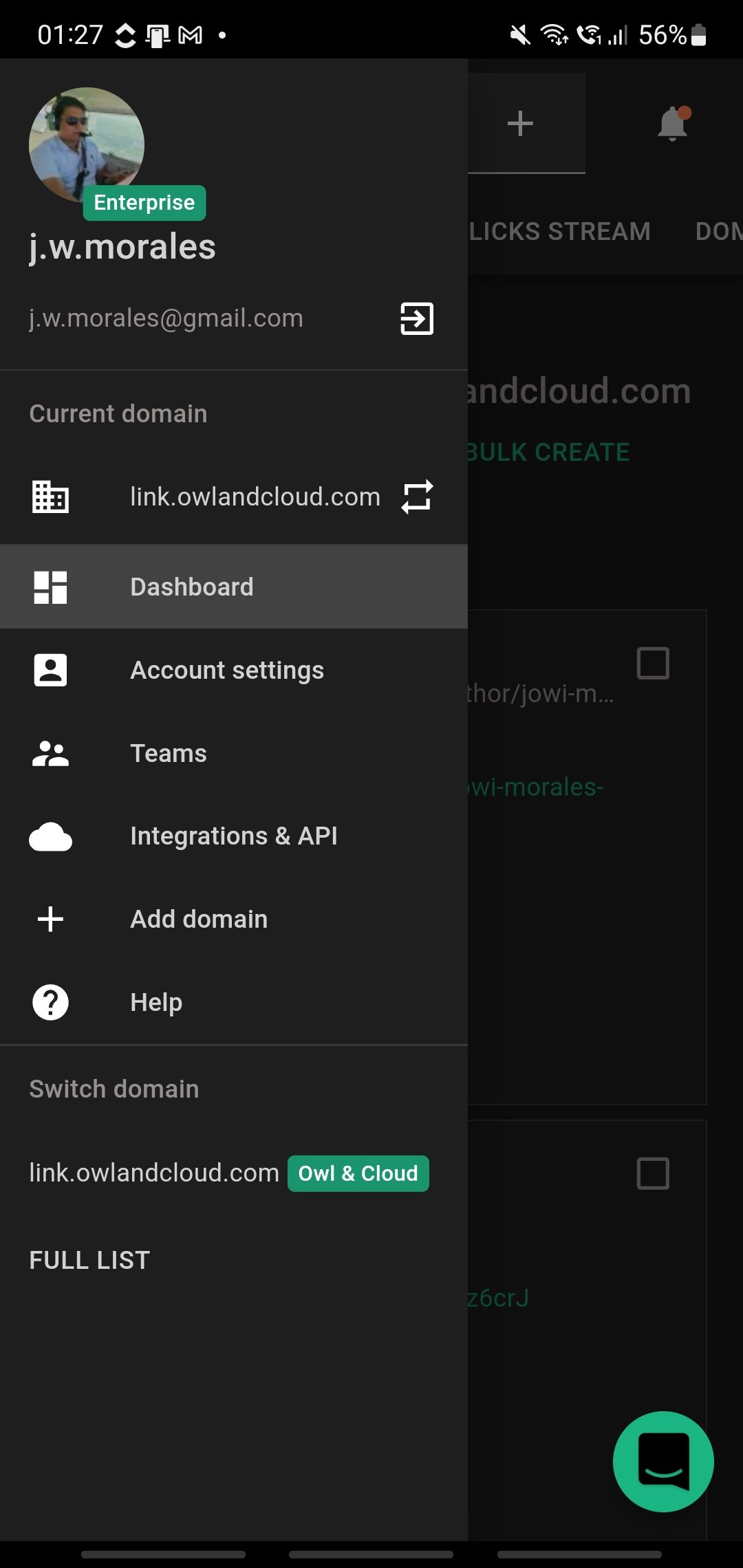 The Short.io app is available for both the iOS and Android mobile operating systems. These two options allow you to download the app on virtually any mobile device. Tablets and smartphones may now access Short.io's features.
But what exactly can the Short.io app do on your phone, and why should you download it? Well, if you're looking for more online exposure and advertising, it is certainly an app that should be a regular on your phone. Here are all the features that are available in the Short.io app.
1. Create Short Links Almost Instantaneously
Sure, creating short links is easy peasy when you're at home and you've got your PC up and running. It is equally as easy when you have your laptop set up and connected to a Wi-Fi source. But what happens when something unpredictable happens, and you're in neither situation?
What happens when you're in traffic and are far from your home PC? What happens when you need to shorten a link and don't have the time, place, or energy to set up a laptop? With the Short.io app installed on your smartphone, you eliminate these situations as well as ensure convenience in creating short links.
2. Track Your Data Anywhere, Anytime
When you download the Short.io app to your phone, you almost have 24/7 access to your statistics. If you're all cozy in bed but curious about the success of your link, the act of reaching for your phone is the only hassle you'll encounter.
Or, if you're out with a friend but are scheduled to post a link, you can take a quick peek at your link's performance and go on with your day. The app is far more preferable than having to set up your laptop or go home or to your workplace to check on Short.io. With the Short.io app, track your top countries, cities, browsers, and so much more.
The Short.io mobile app also lets you track our clickstream. So you'll have access to even more detailed data about your users. Get the method, referrer, user agent, IP addresses, and status—all available on your clickstream.
3. Make Changes on the Go
Imagine you're out with friends or relatives on holiday, and you suddenly remember you've put the wrong URL slug at a link of a website you're trying to promote. Or that you discover there's a big festival happening later that night. The mistake or opportunity gnaws at you throughout your holiday outing, and the whole time you're just waiting to go home to your PC to make the necessary changes.
With the app, small and big changes can be managed from your phone. From customizing a URL slug to setting up powerful features like Geotargeting and UTM tags, the Short.io app allows for such changes. This allows you to rest easily by fixing mistakes and making quick changes.
Even other features like mobile targeting, link cloaking, link expiration, and UTM tags are possible. Adding and deleting domains may also be done with the Short.io mobile app.
4. Jump Through Social Media Apps
It's no secret social media has become one of online advertising's biggest venues. The birth of social media paved the way for influencers and their products, paid advertising, and repetitive promotions of internet personalities or stars.
This is why having your social media and URL shortening service provider on the same mobile makes things much simpler. Need to shorten a link to make it appropriate for your bio? Head to the Short.io app, shorten a link, copy it, and then paste it to your selected social media apps.
This way, social media advertising doesn't need to be a long process. Your social media accounts are almost always logged into your phones, while using the browser version tends to be less appealing. With the Short.io app, advertising via social media becomes even easier.
In conclusion, the main reason to download the Short.io app on your phone is convenience. Having the power to create shortened links, manage links settings, track statistics, and add/delete domains in a device that can be stored in your pocket is a pretty sweet deal.
How Do I Get the App?
Getting the Short.io app is easy. It is available on the Play Store for Android users and the App Store for iOS users. If it isn't available in your country, typing "Short.io mobile app" with your desired operating system (Android or iOS) should provide you with the link needed to download the mobile app.
The app itself is very user-friendly (arguably even more user-friendly than the PC version). Once you've downloaded the app, you simply have to log into your account on the phone. A few minutes of exploration should familiarize you with its system and features.
Download: Short.io for Android | iOS (Free)
Adjusting to the Times
The smartphone has embedded itself into our daily lives. Rarely a day (or even a few hours) goes by that we don't check or use our phones. Every day we go to sites that show ads. Every day we go to apps that promote people, products, and brands. With so much human attention being focused on phones, perhaps it is a good idea to utilize such devices to one's advantage.