Services use the API key to identify the customer. With this key, the service determines which data can be given to a particular client. To have all Short.cm integrations work correctly, you need the authorization to get a unique API key.
Where to find API key in Short.cm
Sign in to Short.cm account.

Open the "Integrations & API" page.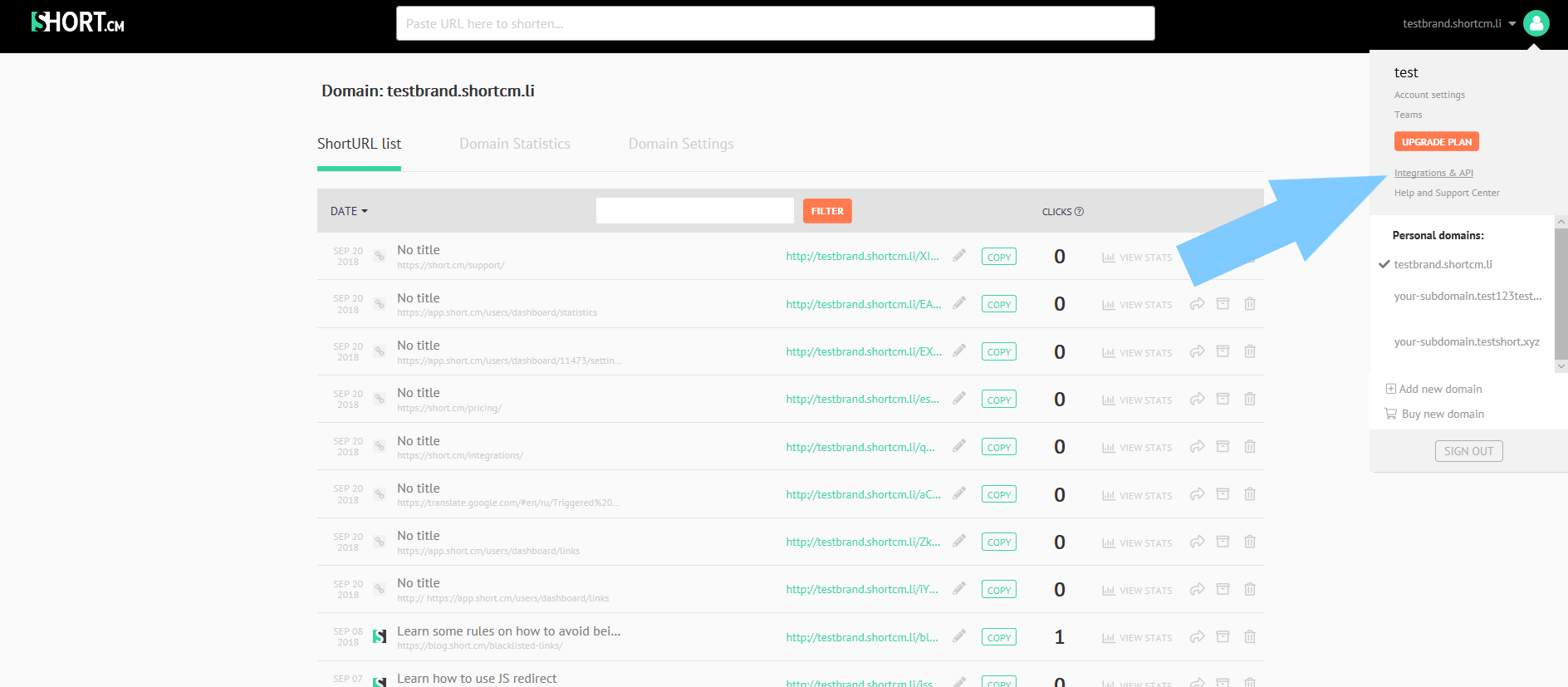 The key is in the "API key" section.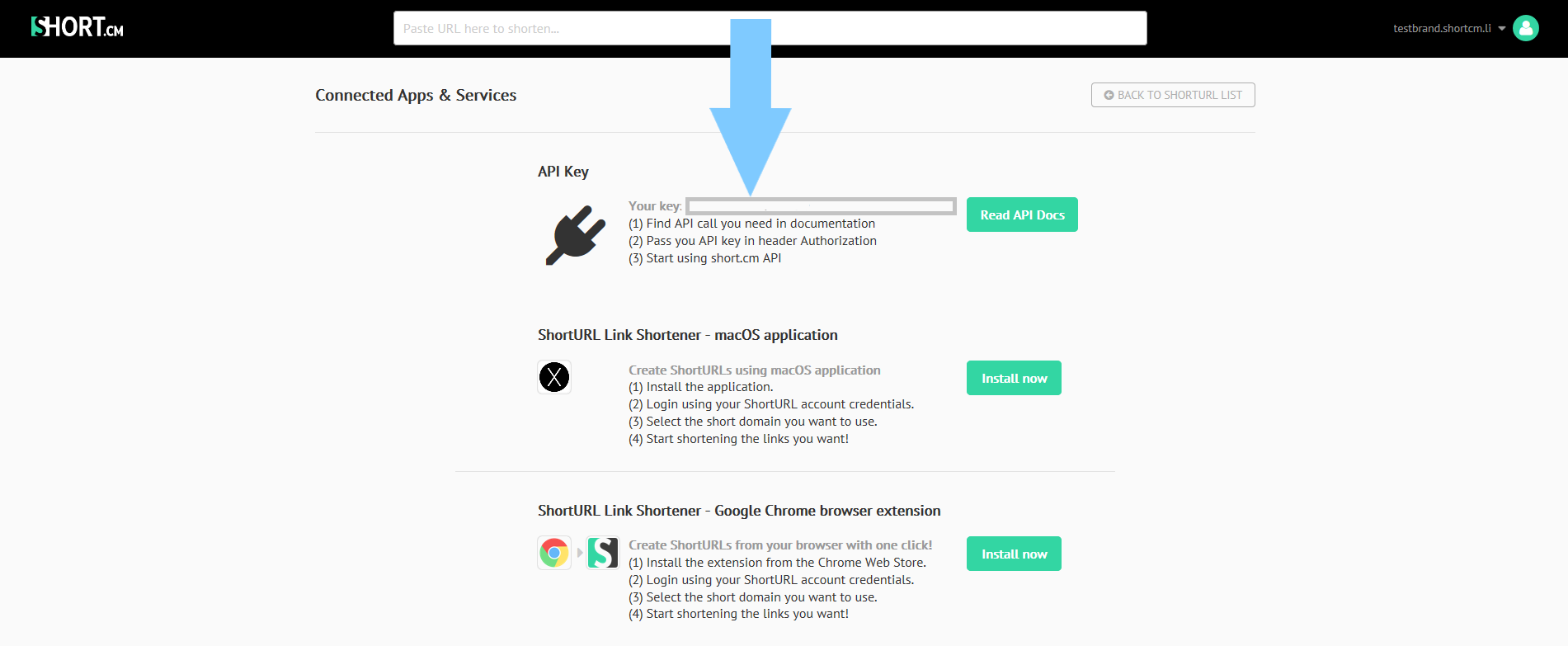 Can I share my API key with others?
Giving the key to someone is possible. However, only the owner of the key is responsible for the key's actions. If the actions of the key non-owner are destructive, the administration will remove the owner (as well as cancel some paid features).
Where to use an API key in Short.cm
The article is about:
Short.cm API keys.
How to get API key?
Why do you need API key?