If you want to delete a pack of short links to save time on manual URL removal, Short.cm has a bulk delete feature.
On the dashboard, you can select 150 rows per page by clicking "Select all." That action deletes all links on the page. Also, you can choose only several links to remove.
The advantages of using Short.cm for bulk deleting:
Bulk delete option is free (the only shortening service where it's free).
You can remove both short links per page and just several URLs.
It takes you 3 seconds to delete links.
How to bulk delete short URLs:
Log in to your Short.cm account, and go to your links list.
Tick the box for all the relevant links.
Click Delete in the top right corner.
The links are successfully deleted.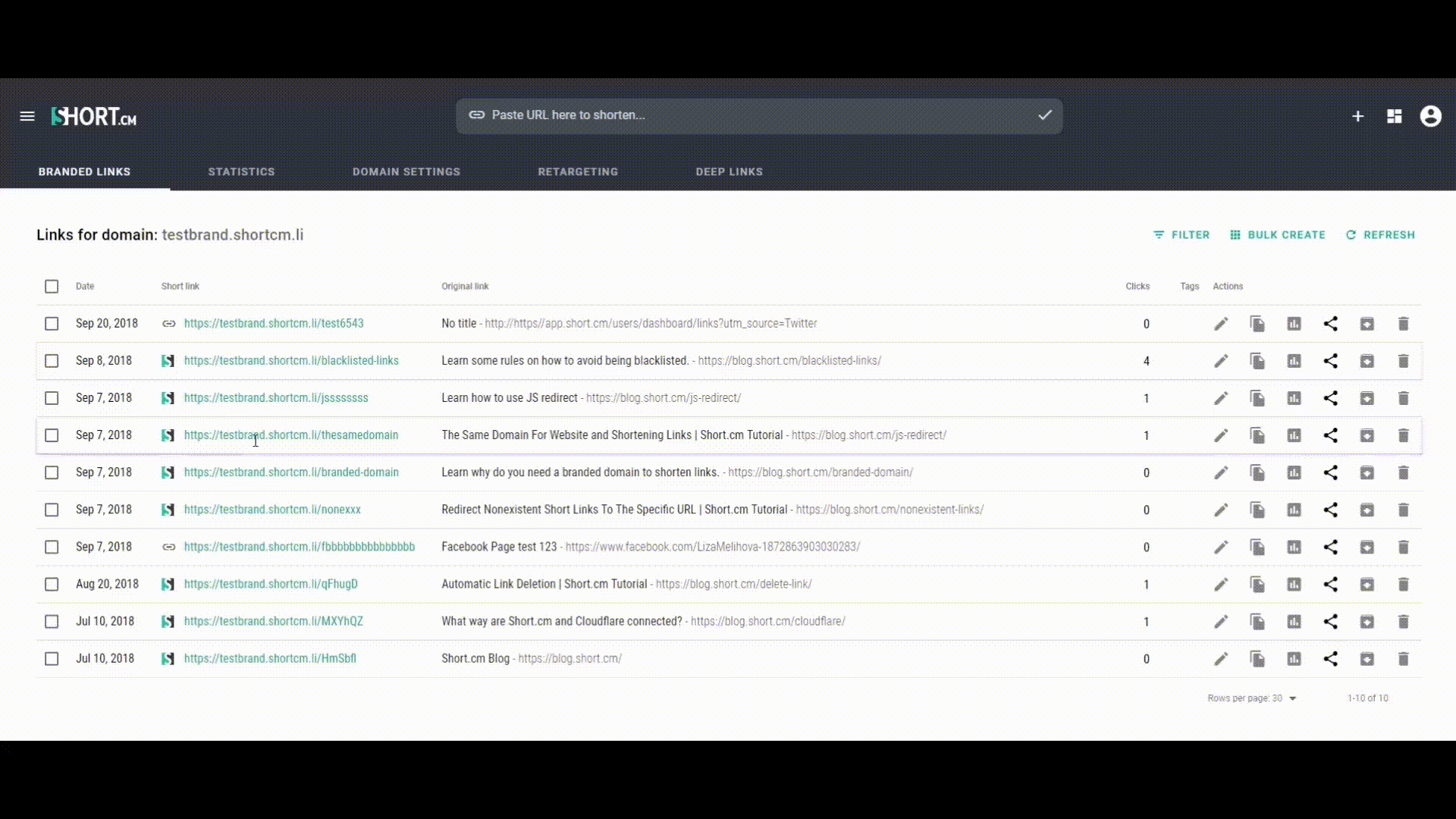 Additional Short.cm bulk actions:
Despite deleting links in bulk, Short.cm provides users with:
Bulk archiving.
Bulk shortening.
Bulk import/export.
---
The article is about:
Delete links in bulk on Short.cm.
Archive links in bulk.
Bulk shorten URLs on Short.cm.
Bulk export/import.
Read also: