A URL slug is a part of the link that indicates the link direction. The perfect URL slug should give an idea of the content from the first sight. Such a rule helps not only to understand what's hidden in the link but also to improve website SEO.
Helpful rules to create a perfect URL slug
Add key queries to a slug
By using keywords in a URL slug, you help search engines index and rank pages correctly. Users may guess at once the main idea of the web page.
For example, say you are going to promote an article about the perfect length of a URL slug. The title of your page is "What is the perfect length of a URL slug." Any blog service will automatically create a slug looking like "What-is-the-perfect-length-of-a-url-slug." However, this kind of slug may seem too long and confuse both Google and users.
Therefore, optimize a slug by including only the main keywords. A slug may look like "ideal-length-of-url-slug." This is a brief and precise version. Search robots may easily understand which keywords you want to use to rank the page.
With the help of convenient services, you can get real statistics for initial requests. You can also bind queries to different geographic regions and get key combinations for the required set of words.
Google AdWords Keyword Tool establishes a list of relevant keywords for your online campaigns.
SEMrush is a global service that provides many advanced features. With SEMRush, you'll get Analytics Reports to dive deeper into your competitors' advertising, Traffic Analytics to understand your potential customers' behavior and media consumption, and Keyword Research to find the right keywords for SEO and PPC campaigns.
Key Collector has been designed to collect and organize keywords for your website. It can help you to get and choose the best ideas for your campaigns without making a special effort. Key Collector gathers data from many sources, such as Google Analytics, Google AdWords, and SEMRush.
A key query is an essential SEO tool that search robots use while ranking your content in search results. If keywords are well-optimized, robots will understand the topic of your content, which leads to better search positions.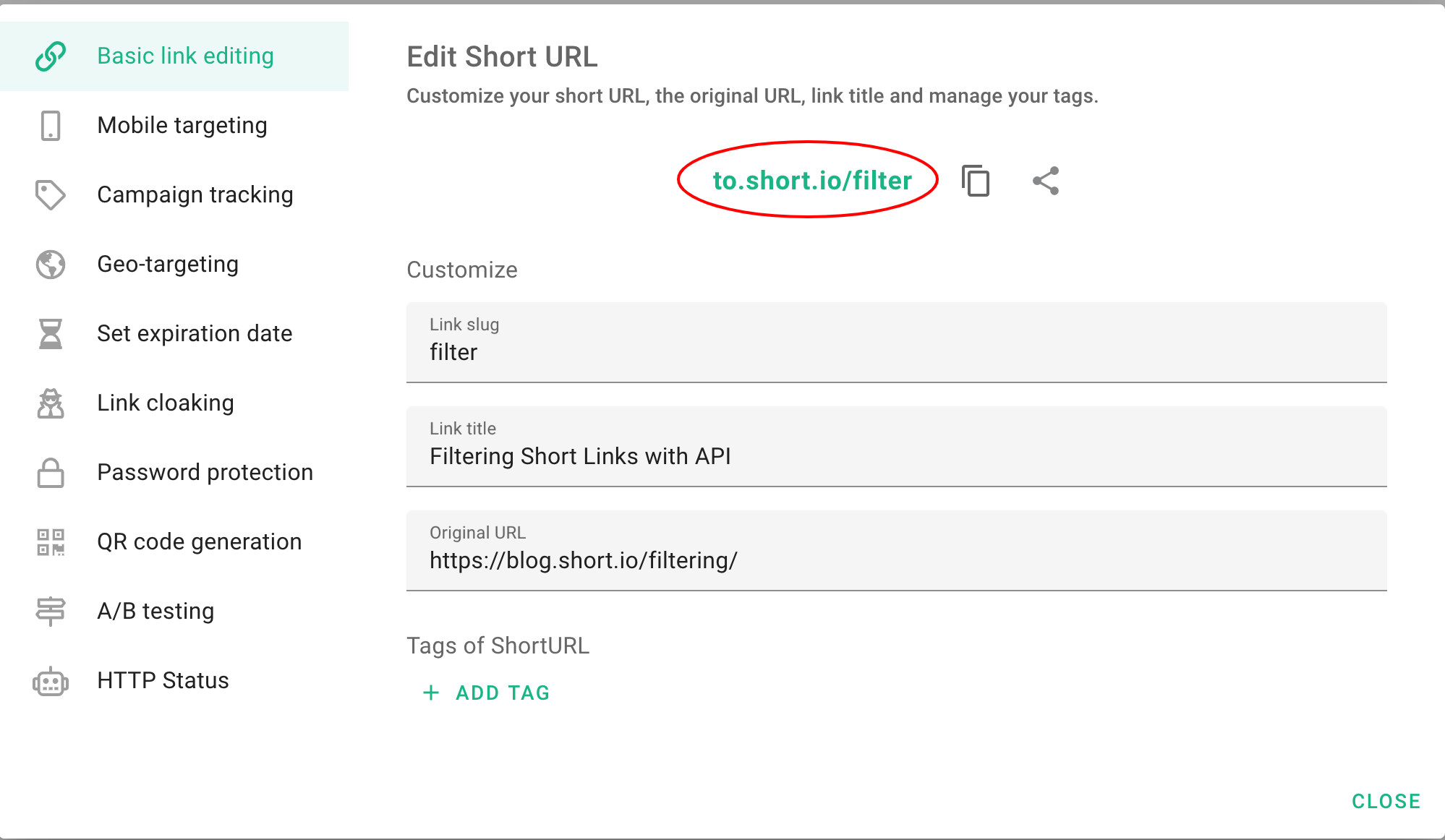 Divide the words in a slug
There are two ways to make a slug readable:
Use the "-" symbol. The advantage of using a hyphen is that when visitors enter a link, they don't need to press caps lock.

Use the Camel case method. This is the practice of writing phrases so that each word in the middle of the phrase begins with a capital letter, with no intervening spaces or punctuation. To make the most of this method, you need to turn on the case-sensitivity. Otherwise, users won't get to the destination when they type the link as "IncreaseCtr" and "increasectr" mean different things.

Optimize a slug length
Short slugs are easier to understand and process than long ones. During crawling and page indexing, search engines match the users' search queries with the slug. If an exact match is found, that page will have an advantage over pages that use longer slugs.
Remember that URLs are displayed in search results, so short and clear slugs affect the CTR and page traffic positively.
With the Short.io shortening service, you can specify a length for slugs while automatic link creation. For example,
Wrapping Up
A slug is a part of a URL that has to be unique for each page. With the Short.io shortening service, you can create a branded domain and customize a short URL. That will help you to place keywords, make a link attractive, and improve the website's SEO.

Note: In case you've edited a slug in an already published article, remember that this will lead to a complete URL change. Customize the 301 or 404 pages so as not to mislead users and search robots.
---
What did you learn?
How to create a seo-friendly slug
How a url slug influences website ranking
Why do you need a short slug?
Read also: