When registering on Short.cm or adding a new domain, you are offered to choose a type of domain you want to use. Today, on the Short.cm blog, we'll take a closer look at each option.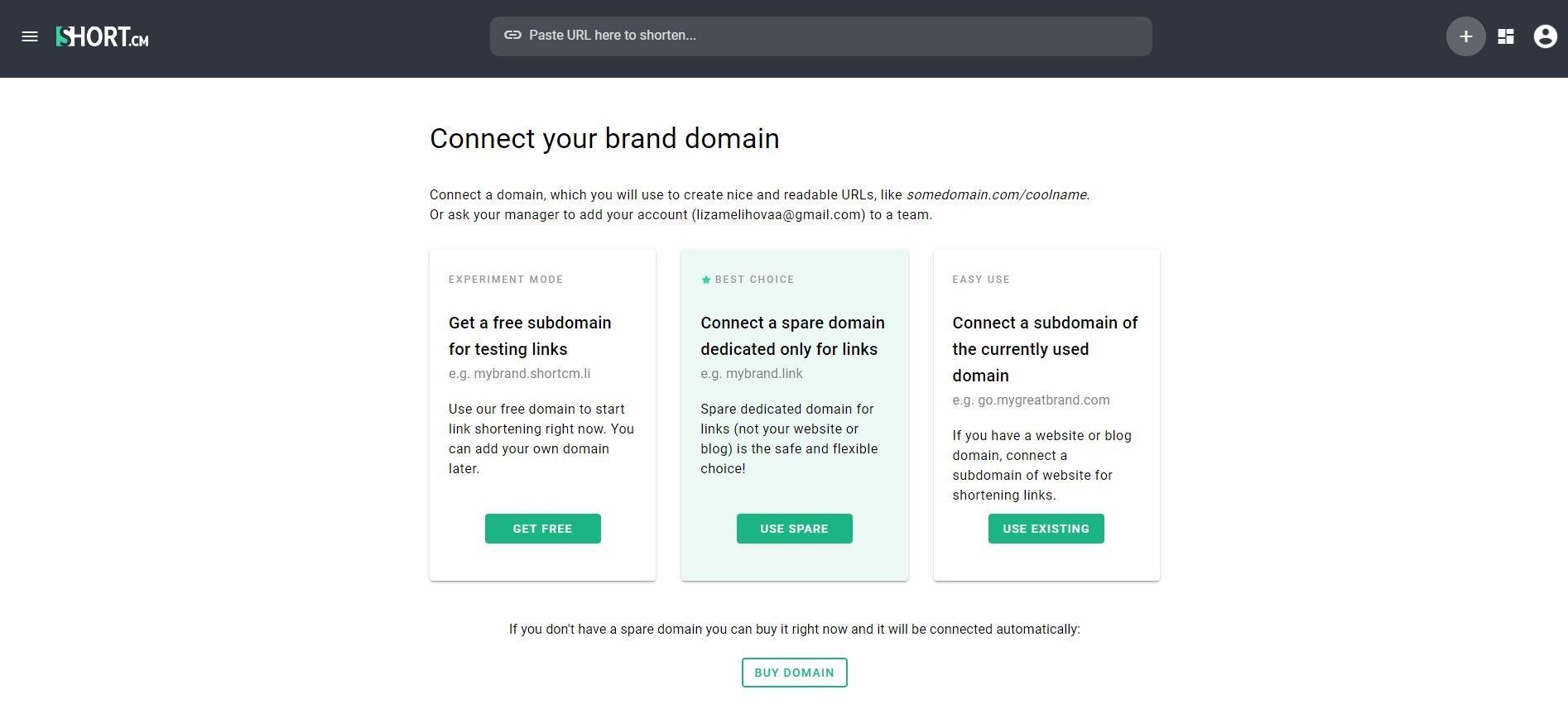 1. Experiment mode: Free subdomain
Short.cm provides a generic domain "shortcm.li" for testing purposes. Add a subdomain, for example, "something.shortcm.li" if you want to learn how Short.cm works.
Generic domains are usually used for spamming, so they have a terrible reputation. That is the reason why shortcm.li is provided just to test the Short.cm service. While using the generic domain for advanced purposes, you may face the restrictions on Short.cm and social media.
2. Best choice: Spare domain
A spare domain means availability of a domain, which you've bought earlier but currently don't use. It must be a domain you'll apply only to shorten links.
The advantage of this option is an opportunity to add a branded domain which belongs only to you, and you are the only person who manages the domain reputation.
If you don't have an own custom domain for short URLs, you can buy it via Short.cm or any domain registrar. An advantage of buying a domain via Short.cm is that the configuration is automatic.
Important: Domains, registered on Short.cm, are intended only for URL shortening purposes and cannot be used for some websites, blogs or another content.
3. Easy Use: A subdomain of a currently used domain
Easy use means efficient use of a domain. If you have a website/blog, you currently use, add a subdomain to the website domain for shortening links. For example, "go.brand.com."
The advantage of this choice is making use of the brand recognition you already have. Choose this option to retain existing branding.
If you still can't make the right choice, feel free to contact Short.cm support.
---
What did you learn?
Short.cm domains.
Which domains can you add to Short.cm.
Register a domain you already own.
Read also: