Have you ever shared a short link with some minor mistakes: the absence of UTM-tags, a wrong URL slug or long link? If so, don't worry about lost money or brand trust.
Short.io allows editing a destination URL of a short link without deleting it from the source. Short.io automatically changes the internal settings of the active short link.
Why do you need to change the destination URL?
Edit an irrelevant long URL to a new one.
The feature is especially useful for businesses, which apply offline marketing in a sales strategy. When promoting a discount or some specific products on some offline material, you simultaneously promote a source link to provide people detailed information. After the discount finishes, a new one starts. However, with destination URL editing you don't need to redesign printed materials, simply change the destination URL.
The second example is connected to business cards. In case the website moves to another URL, change only a destination link, not all the printed business cards.
Additional cases to change the destination URL:
add UTM-tags to the original URL.
regularly redirect people to the latest post.
edit the destination in case of the mistake.
change a link title.
How to change the original URL on Short.cm
Go to your Short.io account.

Open a short URL list.

Choose the pencil icon next to a short link.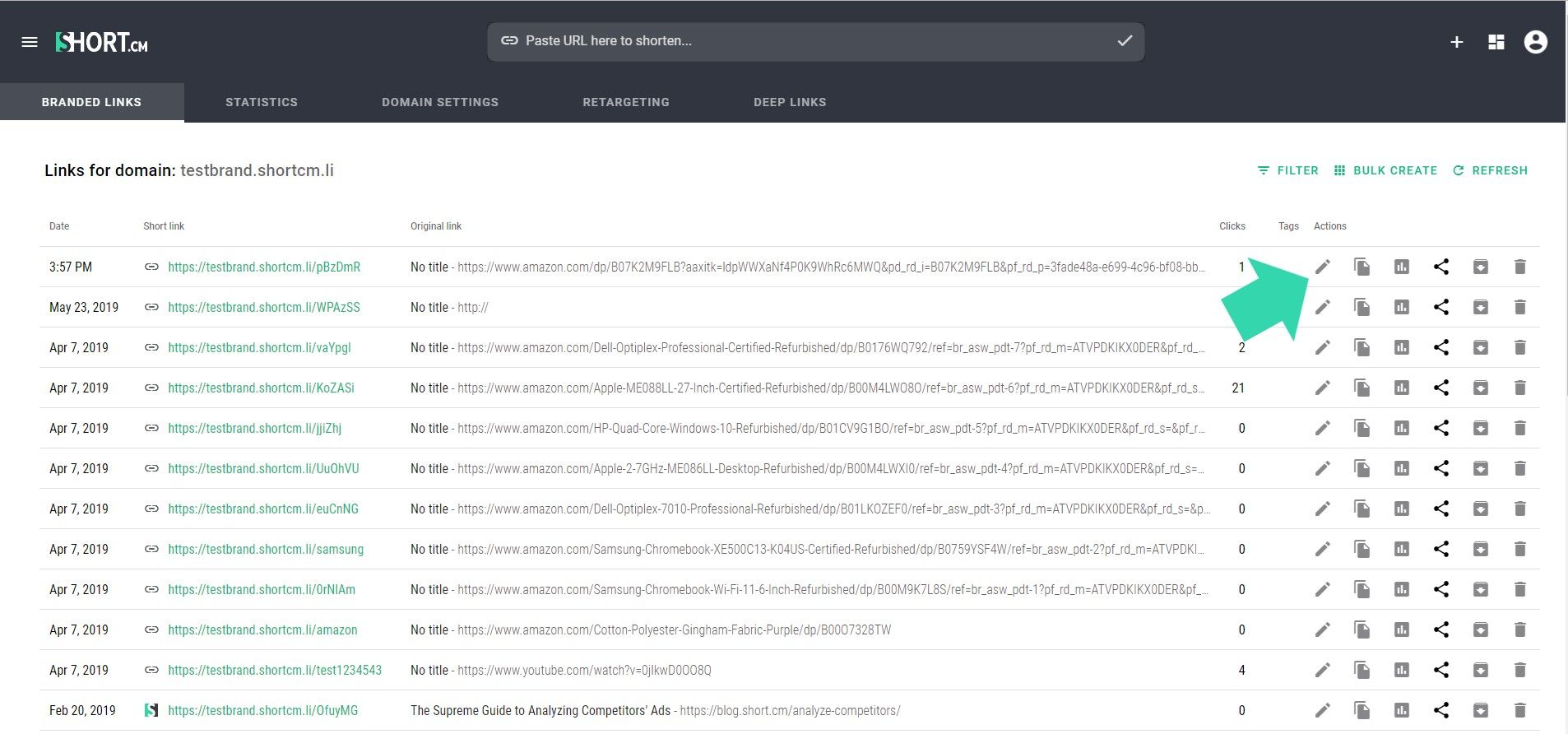 Edit the "Original URL" field in the "Edit Short URL" pop-up.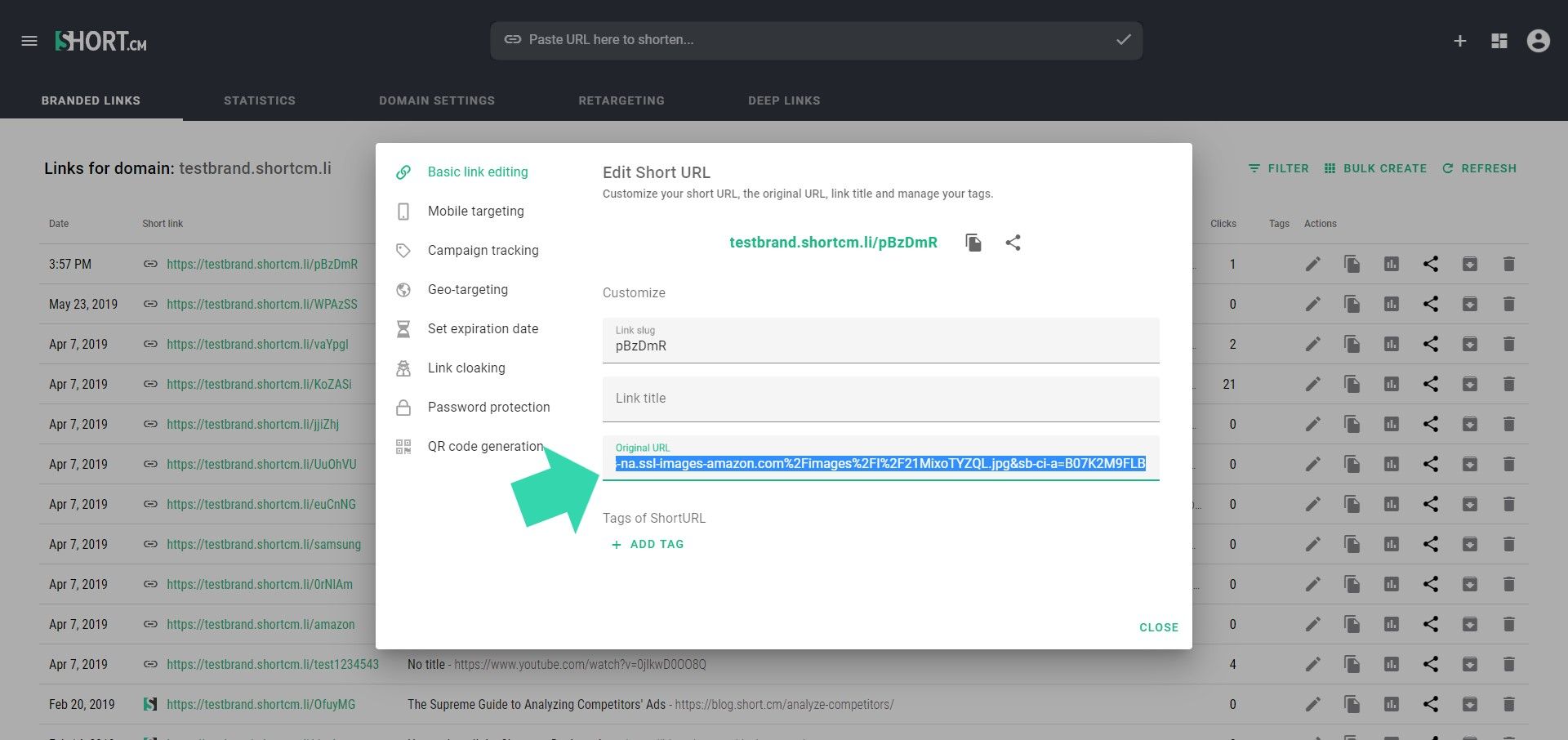 Save.
Follow the instruction in the video tutorial below.
---
The article is about:
How to edit a destination URL on Short.io.
Why do you need to change an original link.
Edit a path of a short link on Short.io.
Read also: