On April 2018, Google URL Shortener closed down the service for new users. The previously registered customers can use Goo.gl up to March 30, 2019.
If you still use Goo.gl, it's a good time to choose a URL shortener you'll move to. Short.cm shortening service provides all Google shortener's features and even more. Here are the advantages of joining Short.cm.
Branded Domains
As Goo.gl lets shorten links only with a generic domain, you might face the drop in the conversion rate. With Short.cm, replace a generic Short.cm domain "shortcm.li" with a branded one, e.g. "yourbrand.com".
Generic domains are usually used for spamming, so they have a terrible reputation. Branded domains are credible, as users see the brand name, which promotes a link. A branded domain belongs just to your company, so you manage the domain and its reputation.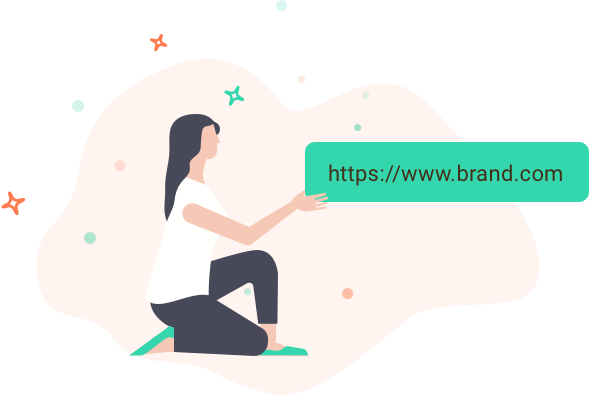 Customizable Links
When you shorten a link on Short.cm, the URL slug is random. You can save a URL with a random slug, but you can also customize it. Short.cm links are fully-customizable so that you can edit the back-half of your links.
The customized short URLs help the audience to get an idea of what the content is about. As a result, users click the links not suspecting them as spam. The examples of the customized links are: yourbrand.com/travel-advice, yourbrand.com/healthcare...
Low Price
Most of the Goo.gl users chose it for being a free URL shortener. Although Short.cm is a paid shortener, it has the cheapest price plans on the market and the most extensive set of features.
Why so? Every penny counts in the company. Short.cm prices don't include salaries for hundreds of employees in the Bay Area. We've never increased the price and don't plan to. Save up to 90% of your short link cost and don't worry about the price increase.

Stability
Free shorteners don't guarantee stable work. They aren't responsible for your short links and reputation. You can't surely say if a free shortener will work in 2 weeks or not. Paid shorteners, on the contrary, are responsible for the qualitative work because of the service payments.
Free Support
We don't request money for support. We make our service simple to understand, that's why our support responds to everyone, even to free customers.
Detailed Statistics
When somebody clicks your short link, this step is displayed on the statistics.
Short.cm shows the data both for the links and a domain.
The success of Short.cm statistics lies in its interface. The statistics consist of graphs and tables, which display robust data.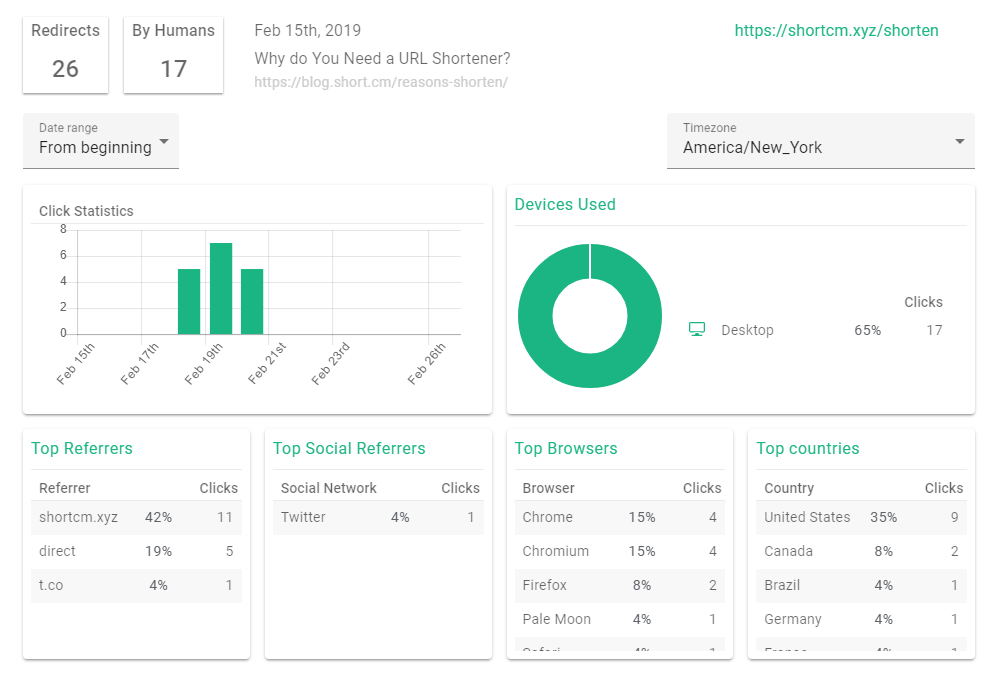 Integrations
Using Short.cm doesn't finish on shortening links.
Short.cm integrates with many applications, which let you extend possibilities of using the service.
Integrations make your work automatic. You can configure auto-creating of links, URLs auto-posting, analytics and set up a desktop app. Check all Short.cm integrations: https://short.cm/integrations
Conclusion
Not "we will be profitable," not "we can be profitable." We are profitable, and our profit is growing. With Short.cm, you don't need to worry whether your short link provider will survive the next year or not.
---
What did you learn?
Goo.gl url shortener shuts down.
Short.cm is an alternative to goo.gl
The advantages of Short.cm
Read also: