It is rare to find someone who doesn't use the internet. It is so intertwined with our daily lives. In fact, as of 2022, there are about 5 billion active internet users out of the 7.83 billion global population—well over half the human population! Perhaps this is why link shorteners have risen in popularity.
With the correct link shortener, your online projects, websites, jobs, etc., will prosper. Link shorteners have tools that can boost your traffic, get you valuable information, and more. The only question is: which one should you use?
We know our answer. Let's see if we can help you find yours.
The Problem with Self-Hosted Shorteners
While self-hosted shorteners have pros, it is also essential to be wary of the cons as well. There are several things to consider in the links business before investing in a shortener. So, here are some things you should watch out for when using a self-hosted shortener.
Requires Installation and Plugins
The fact that you're going to need to install third-party programs and plugins can be a nuisance. And when handled by users who are beginners to using links and extensions, it can be downright irritating. Unfortunately, most self-hosted link shorteners like YOURLS require more installation to access other features.
These installations may not pose that much of a problem for regular shorteners with great SLA (service-level agreement), but they can be detrimental for self-hosted shorteners. Installing other programs and plugins and then learning them can be a lot of work.
Short links are supposed to make your life easier, not harder. Self-hosted shorteners are better suited to the user with prior and plentiful knowledge of link shortening.
Limited Features
Some people think link shorteners are just link shorteners. This belief couldn't be further from the truth. Depending on which shortener you choose, link shorteners can become spies, virtual assistants, advertisers, and more!
These features are just the tip of the iceberg. They are more features that are typically too complex for the beginner, but when you have a great shortener with a high SLA and a solid team of software and link experts to guide you, they become accessible and easy to use.
Most self-hosted shorteners like YOURLS fail to deliver the most out of the link because it is self-hosted. For them, the best that can be driven out of the link largely relies on the user. So, a lot of these self-hosted shorteners try to rely on plugins and third-party programs.
Unfortunately, the general population does not know to navigate these programs easily. Even though self-hosted shorteners can do great things, they are primarily limited.
Lack of Credentials
When you use a shortener, you're putting your information into their hands. If you were to open a shop, your shortener would handle client information and even more sensitive information about your business. You're putting a portion of the fate of your online success into it too.
For this reason, you must choose a trustworthy shortener. And while credentials aren't everything, they should be kept in mind. Some shorteners can boast about their happy clients because they know how important it is to show apprehensive users that they can be trusted.
Popular self-hosted shorteners like Shlink or Kutt do not have their credentials on their landing page. While this doesn't necessarily mean they are ineffective, it is preferable to go for shorteners with big brands and numerous clients in their repertoire.
Difficult To Use
Several people use shorteners with much prior knowledge and expertise on the subject. However, there are also several who have limited to no knowledge when it comes to links that want to try out link shortening.
These people are the reason why shorteners need to be user-friendly. If an already clueless customer meets a confusing landing page, they're less likely to get the results they want. Polr is a self-hosted shortener with a landing page that somehow looks plain but is still confusing. Even YOURLS's system doesn't appear to be very user-friendly.
When you pick a shortener for an online endeavor, you need to pick one that's easy to use. It is vital if you're going to use it long-term.
The Pros and Cons of Self-Hosted Solutions
First, let us introduce you to some self-hosted shorteners that may or may not be your cup of tea. These shorteners have the basics down when it comes to short links.
YOURLS
Much like its name, YOURLS boasts small sets of PHP scripts that enable you to control your own URL-shortening process. It emphasizes personal use (hence the portmanteau "yourls"). The absence of third-party services can be either a pro or a con.
But for first-time users, YOURLS' lack of third-party services becomes a con.
PROS
Customizable
Aesthetic landing page
CONS
Requires installation and plug-ins
No third party services available
No advanced metrics and features
Shlink
Shlink—a shortened abbreviation for "short" and "link"—is another self-hosted shortener. Shlink has the Shlink Web Client that gives you a UI where you can control your short URLs, create new ones, or browse through stats. It is easy to use, but you would need to download a dist file.
PROS
Equipped with the Shlink Web Client
User-friendly
CONS
Need to download a dist file
Lacks advanced services
Kutt
Kutt is used primarily for support on custom domains. They have virtually the same features as Shlink. They are free and open source. It is a fairly simple shortener, but you never know how long it will be up or how long it will keep running.
PROS
Specializes in support of custom domains
Free and open-source
User-friendly
CONS
Unstable future
Uncertain performance with large loads
Has no advanced features
Polr
While Polr has the same features as the previous shorteners, their interface can be confusing. It caters to more experienced users as they can easily navigate through their landing page.
If we're looking for user-friendly qualities, however, there are better shorteners.
PROS
Can great for advanced servers
CONS
Not for beginners
Confusing landing page
No advanced services
Dub
Dub mainly focuses on built-in analytics and team roles. These two features are good, but ultimately, they lack other features that can truly boost a business or project.
It is difficult to find something in their services that stand out. You'd be getting the same services hundreds of other shorteners can give.
PROS
Specializes in analytics and team roles
CONS
Why Short.io Is Better
Now that we have a few reasons why we shouldn't go for self-hosted shorteners, you might wonder, "What shortener should I use then?" Well, the answer may depend on your specific purpose for the link shortener, but generally, we'd go for Short.io.
Short.io can proudly boast 20 million redirects per day and 400k customers. We are trusted worldwide by big, household-name brands. With so much service provided to happy customers, our credentials are stellar, so you know you are putting your information in the right hands.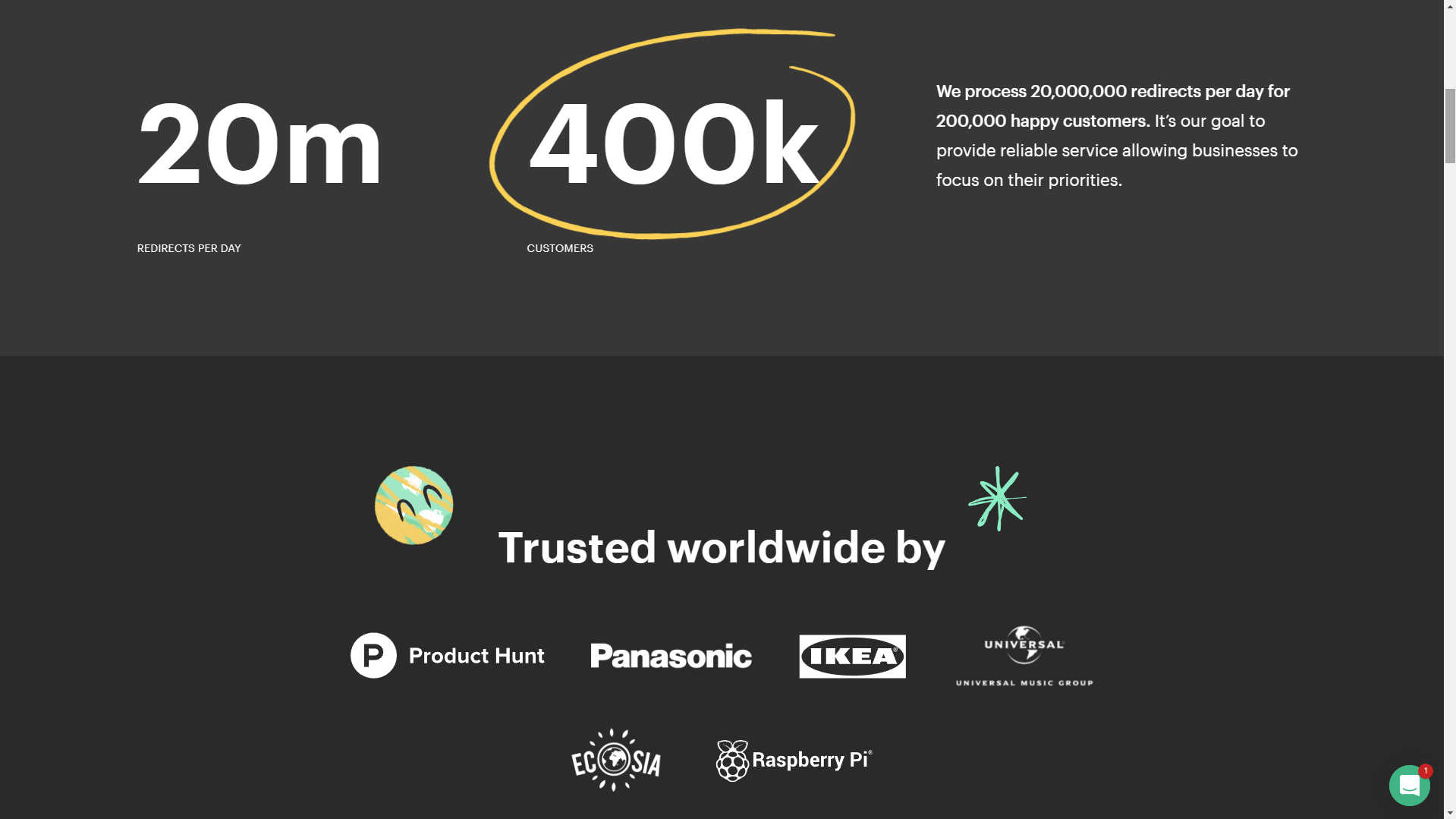 Short.io is also user-friendly. With everything laid out conveniently on the landing page, it is easy to figure out which pricing plans you want (there are also great free options) and what features are available. The website is designed with beginners in mind.
If you have questions, dozens of video tutorials on YouTube and hundreds of written articles are available. We also have an SLA of 99.9% to ensure you get the best out of your links. There are even articles on how to use Short.io's features for advertising and building your brand.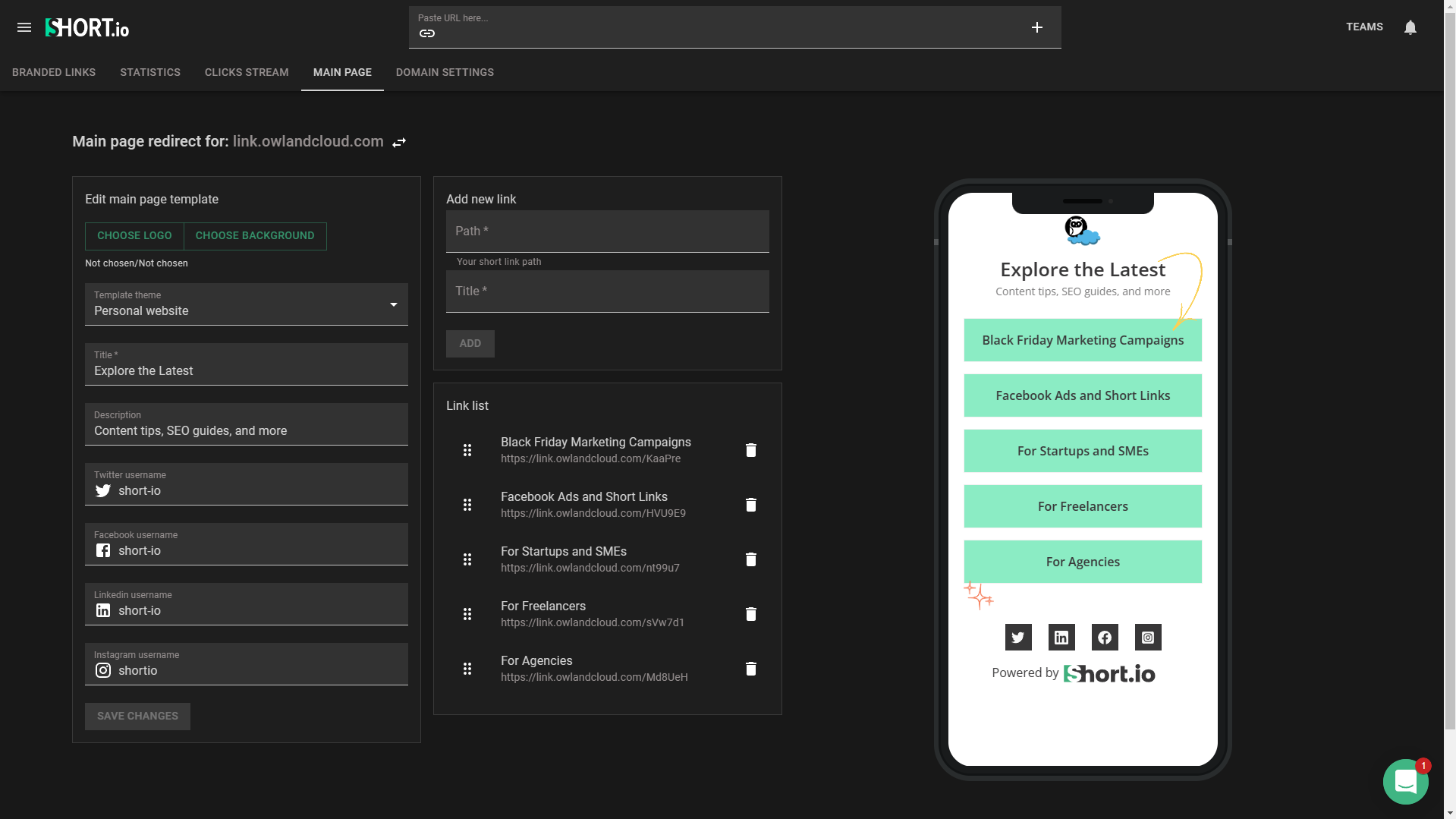 Lastly, there are dozens of features available. Features that can help individuals like freelancers and individuals, startups, SaaS companies, and even giant corporations. Beginners can use even the most complex features they offer.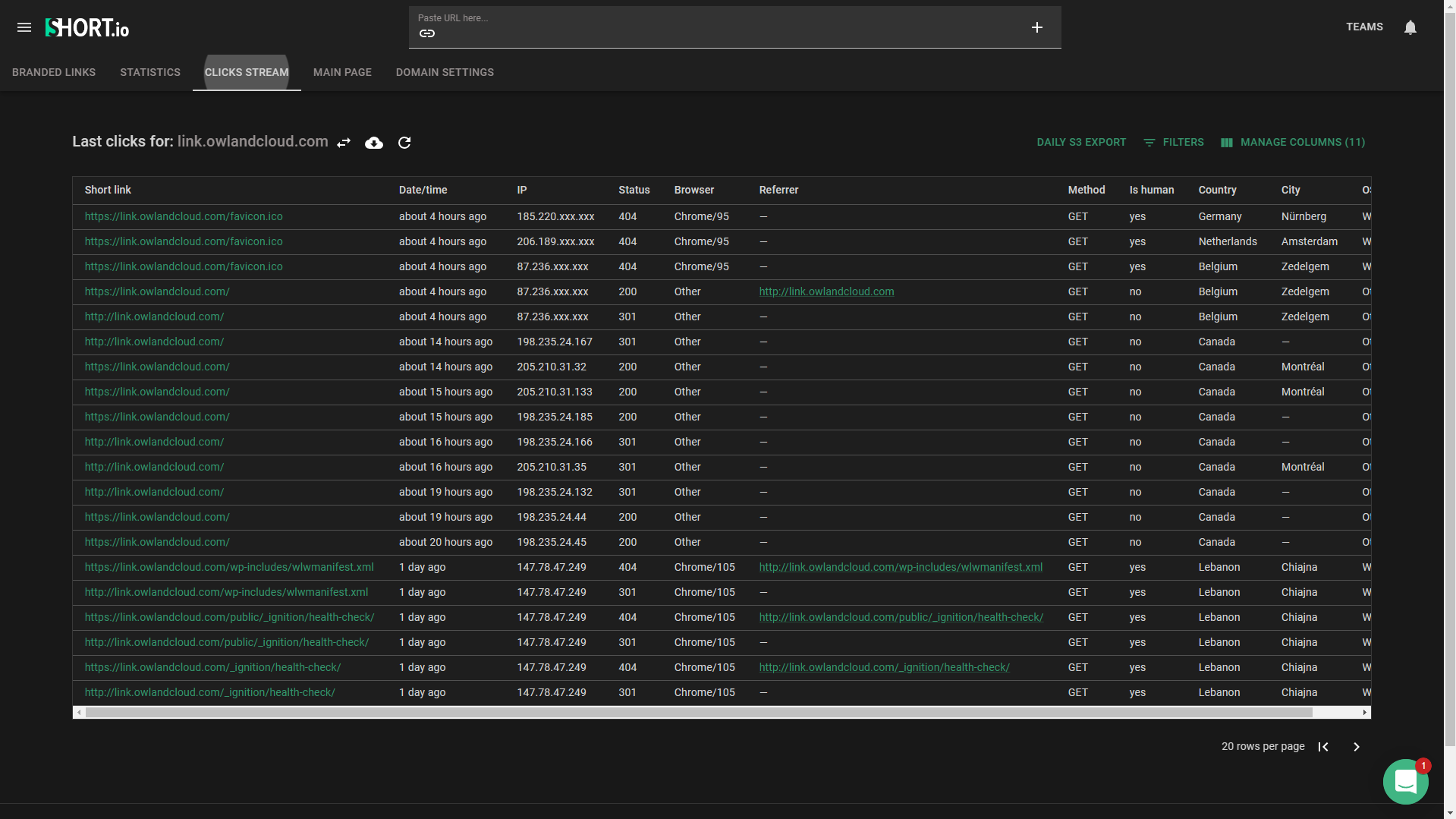 When it comes to link shortening, Short.io is tough to beat.
Your Decision, Your Future
Truthfully speaking, several shorteners can provide the service you need. The question is, how much of your time and energy do you want to sacrifice to get these services? Whatever shortener you go for, try to partner with a reliable shortener that is in tune with your needs and prioritizes your convenience.