With 310 million shoppers and 6.3 million sellers, Amazon is the biggest online selling platform worldwide. Millions of merchants have found success in opening their own Amazon shops and selling to their international customers. Amazon has truly changed the online shopping game.
However, with a thriving online platform comes fierce competition. More people are selling products in hopes of gaining massive revenue. If you want to stand out, doing a good job won't cut it. You're going to need to stand out and be professional.
Luckily for you, we've got just the thing to help you—short links.
Branded Links
Although Amazon is the biggest online selling platform, opening a shop on Amazon isn't enough most of the time. A considerable part of online selling success is advertising. Posting about your shop, utilizing affiliates, taking advantage of social media, etc, are all options you'll need to consider.
And when you finally implement an advertising strategy, you'll need branded links. Branded links are links that have been customized to fit your brand. Branded links turn lengthy, random URLs into links with your Amazon shop's brand name.
It's a simple, clever way to make sure your brand name is remembered and helps future customers navigate through links. If you're posting several links to various products from your Amazon store, you'll want to make things easier by being specific with your link.
Without a customized short link, your website will look like the sample below when you share it on your social media platforms.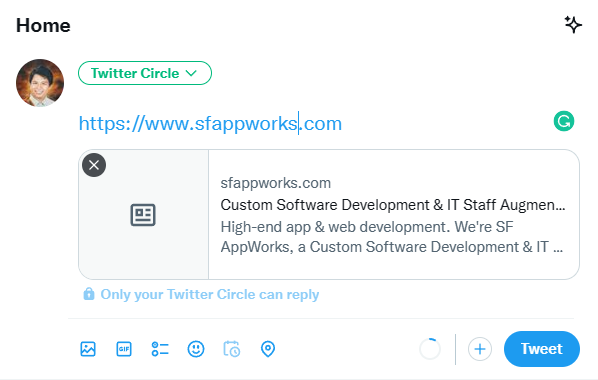 But if you use branded links with Open Graph tags, you can turn it into something like the image below. Open Graph tags are a way to make your links look better. Your links go from a dull, plain-text format to a more attention-grabbing image-based ad. You can also add text at the bottom.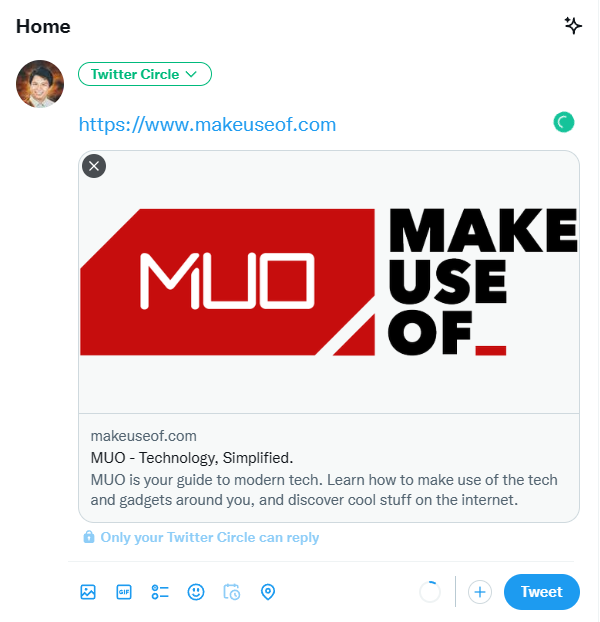 The Open Graph tag makes your ad stand out more. It's more informative and engaging. The only problem is that links to Open Graph tags are quite long. So, to remedy this, you can make a branded short link. So, both your advertisement and link look attractively concise.
Limited Promotions
A common and effective marketing tool is giving limited promos. Several Amazon shops hold large and time-limited sales for this reason. Others offer a discounted or free product for the first 100 customers for their shop opening or anniversary promo.
Short links have a time-limited campaign feature that allows people to access a page for a limited amount of time or clicks. You could set an expiration date to a link so that whenever a viewer clicks it, they will no longer get to the discounted section but will be redirected to the page of your choice (most often the main page).
You can create holiday-themed sales or give special discount codes without worrying about deleting links later. This feature is also great as you get to keep the traffic from the links you post, and your potential clients won't end up in a service error.
With time-limited promos, people become more vigilant n checking out shops. After all, there are few things people love more than a good bargain!
Ad Campaign Performance
When you post multiple ads on the internet, you're bound to wonder which ones actually work the best and which ones fail. This curiosity gets even more vital when money is involved.
If you're paying graphic designers for ad designs or advertising companies for short clips or commercials, you'll want to know if they're bringing the expected results. UTM tracking is just the feature you'll need, and they're available with short links.
UTM tracking answers the question, "How did viewers get to my shop?" It works by placing tags on a link. Every time a viewer clicks that link, UTM tracking records it. Eventually, you'll find out which tag gets the most and least clicks.
So, if you're planning on posting a video ad you paid for, you place a tag on the link first. You can then make a standard and free ad and place a tag on that too. With UTM tracking, you can determine if the paid ad is more effective than the free one and decide whether it's worth investing more money in.
The same can even be applied to a product and social media performance. You can post ads for different products and find out which product eventually brings in the most people. You can also post ads across different social media platforms and learn which one rakes in the most traffic.
When you have accurate stats, you can make better, informed decisions.
Deep Links
Over 2022, it's estimated that almost 56% of online shoppers shopped on their mobile phones. This statistic implies that more people shop using mobile devices like smartphones and tablets than desktops. For this reason, the links leading to your Amazon shop must be deep links.
Deep links are links that offer your customers a choice. It's a choice of whether they want to view your shop on a browser or in an in-app location. While customers can buy items from the browser version using a mobile device, the whole process can be a hassle that's inconvenient enough to deter purchases.
You see, when only the browser version is available, a bunch of steps is added. First, you'll have to log in. If your customer is lucky enough to remember their password, it's merely an extra step. If they don't, it's a whole process of email verifications and resetting passwords.
The mobile versions also give the right proportions. If you use the browser version, most of the time, you'll have to zoom in to read product descriptions and reviews. Amazon has an app that gives a wonderful mobile experience, and it's available in both the App store and Play Store.
If you want to give your mobile customers (the people that will most likely take up over 50% of your clientele) an easy time, perhaps you should start using deep links.
Short.io for Your Amazon Store
Short.io is a link-shortening service that equips your links with several impressive features. Get the most out of your advertisements and get your hands on key information with short links. Visit Short.io today and figure out how you can make your shop better.