The lion's share of purchases on the Internet belongs to mobile users. This is due to mobile marketing, which plays a crucial role in promoting goods and services. Mobile marketing is more popular than desktop marketing, as the number of mobile users is increasing more and more.
Mobile marketing is worth being used if you need to:
Increase brand loyalty and awareness.
Stimulate repeated purchases.
Increase customer retention.
Attract new clients.
Increase sales.
Pay attention to how mobile devices themselves and the way they are used are changing. The amount of time people spend using mobile devices indicates that these occupy an increasingly important place in our lives, and this trend is expected to evolve.
Let's think about which mobile marketing tools you can apply to your business. On the mobile Internet, the reaction rate of the audience is significantly higher when compared to the desktop. Ordering and paying for goods is more convenient in mobile services than in traditional e-commerce. So it must be admitted: smartphones allow for a lot and a little more.
SMS Marketing
SMS is a personalized form of communication between organizations and consumers. We recommend using branded links in SMS. When people come across a link like go.shortcm.li/dhuYhe8924, they are unlikely to click on it because it has a generic domain. Users have no idea of the URL origin and think that the link is spam. Hence, companies can adapt their SMS campaigns to include branded short links to transform their customer reach and increase click-through rates.
You can text customers with a personalized SMS to direct them to a needed web page. For example, use SMS marketing to send customers special offers. One more case is to remind customers to renew an account or to order goods they have recently added to a cart. You can also send a notification with the expiry date and a short link to redirect users directly to the billing page.
With Short.cm, integrate the SMS campaigns and track the links in every text message. This makes the engagement rates on different promotions easy to track.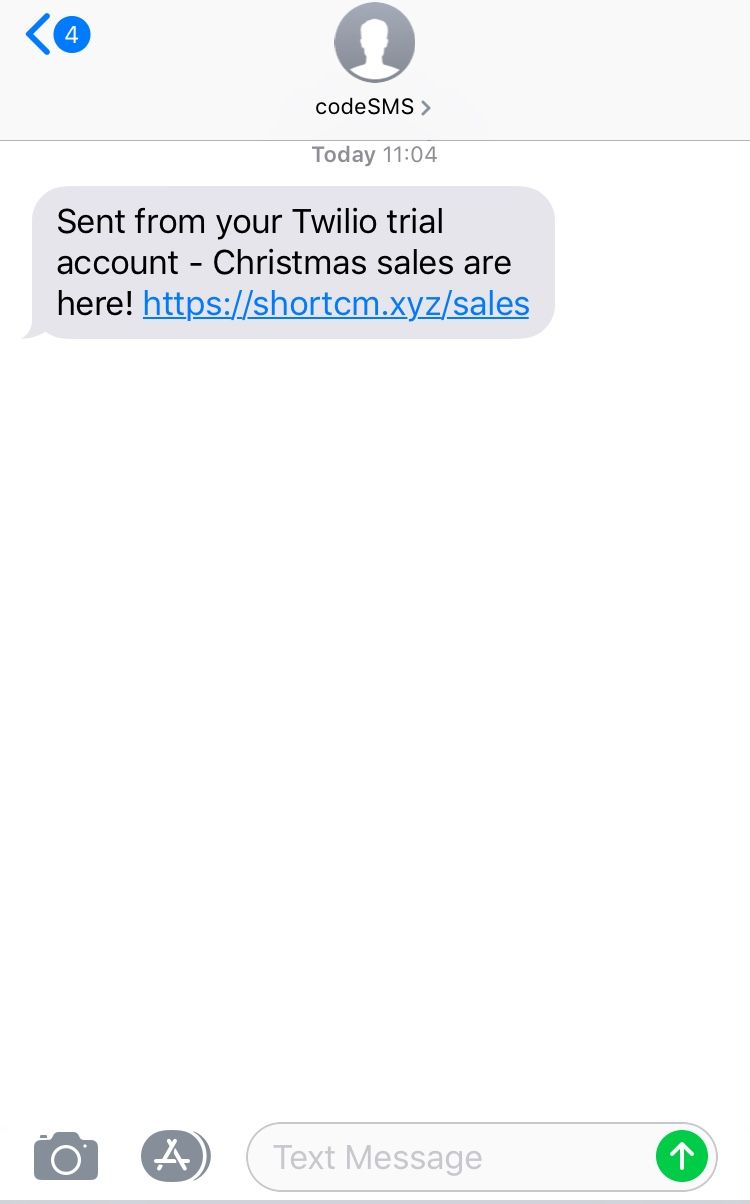 In-Game Offers
If you've ever played mobile games, you might have noticed that each app has ads. This type of mobile advertising is more suitable for companies whose target audience is mainly youth since young people use various mobile applications. If so, place a mobile advertisement at the bottom of the games.
Note: A similar way of advertising belongs to advertisements in mobile applications. Think of your business line to choose the correct game or app.
QR Codes
A QR code is a code that can be placed on printed material, whether it's banners, packaging, or labels of clothes. QR codes can be read by a mobile application. The code should carry customer value.
QR codes need to carry one of the following values:
Provide an online discount or gift coupon.
Redirect users to the OS app store to download an app.
Redirect users to a social network that can be followed.
Redirect users to any of your website pages to have them learn more about a product.
Using QR codes helps transform the way users get to the destination.
Deep links
If you want to encourage customers to download your app or just make them start using it again, create a deep link that sends customers directly to an appropriate location within the app.
If you're promoting a sale via social channels, customers click a short deep link that takes them to the sales page within the app if it's installed or to a browser page if it's not. Deep links avoid manual typing of the app's name and simplify the way users get to the destination.
Conclusion
Mobile marketing is actively developing, and it will be impossible to ignore its opportunities soon. Mobile devices are cheaper, smaller, and more portable than computers and laptops. So it becomes apparent why people across all demographics are spending much time on mobile devices than before. Therefore, competently use mobile marketing, appreciating and considering all the advantages.
---
The article is about:
How to use mobile marketing and short links.
Why do you need mobile marketing.
Short.cm provides tools for mobile marketing.
Read also: