A referrer is the URL of the website page the user came from. The referrers are displayed in statistics to determine the source of link clicks.
The hiding referrer tool is used if you don't want the destination owner to know that the user came from your website. E.g., when the owners of the destination website view Google Analytics reports, they will see clicks coming from your website. With hiding referrer, the owners of the destination domain will not see your traffic sources. Such a blank referrer increases the privacy of your site.
Short.cm provides the feature of replacing the original referrer URL with your short domain. The destination owners will not be able to detect the source the users are coming from.
How to enable hiding referrer on Short.cm?
Go to your Short.cm account.

Open Domain settings.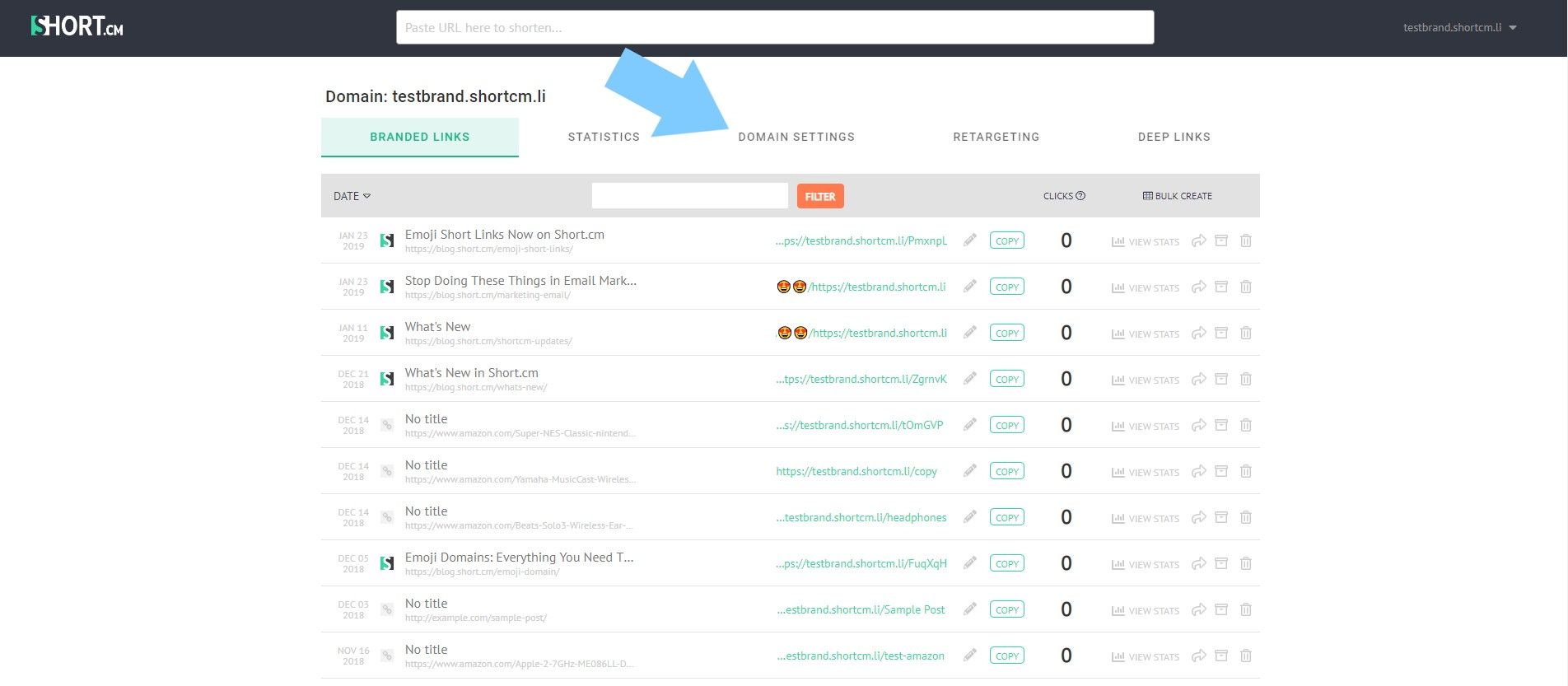 Put a check on the "Replace the original referrer URL with your short domain."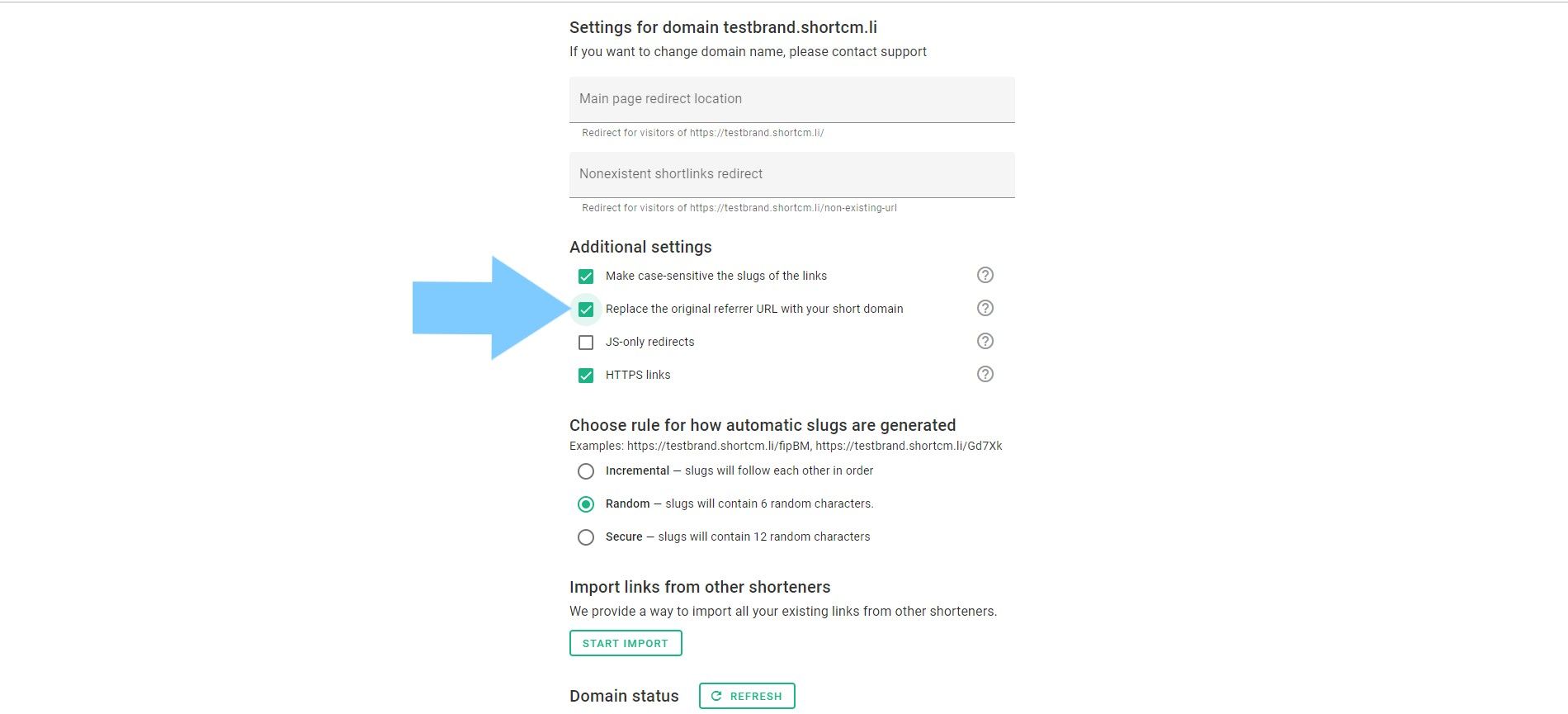 Save changes.
Note: Includes intermediate page on the free plan. Upgrade your account to remove it.
---
What did you learn:
What is deep linking?
The advantages of deep links.
Enable deep linking for the short links on Short.cm without codding.
Short deep links.
Read also: