Teamwork is a must-have for companies as it's the best way to win sales. Creativity thrives when people work together. Collaborative work prevents stale viewpoints that often come out while working solo. Combining brainstorming ideas from each team member creates more effective selling solutions. Teamwork also helps an employer to delegate responsibilities to take up advanced tasks.
Here's how Short.cm lets you create teams for productive teamwork.
Rules for Creating a Team
As a team creator, you can add multiple teams to your account.

Every Short.cm user can be a member of any number of teams in different roles. A team can contain an unlimited number of users.

As soon as a team owner adds a domain and members to a team, the team players will have access to that domain.

If the person you're trying to add to the team is not a Short.cm user, he or she will receive an invitation via email to sign up and join the team.
Note: Each member of a team has a role with specific responsibilities:
Owner – the person who creates a team and controls any actions made in a team field. The only member who can delete users from the team. Each member of the team has an owner's price subscription.

Admin – together with a tea owner, assigns roles to other team members; has full access to link reviewing and operations.

User – creates, edits, and shares links; observes the statistics.

Read-only – looks through the statistics and shares links.
The Short.cm subscription belongs to the team creator. The type of pricing plan isn't crucial for team members. It's the team owner who needs to have one of the following subscriptions:
Team plan – you create only one team.

Enterprise plan – you create multiple teams.
Note: Follow the instruction for how to create a team.
Go to your Short.cm account.

Choose a "Teams" tab.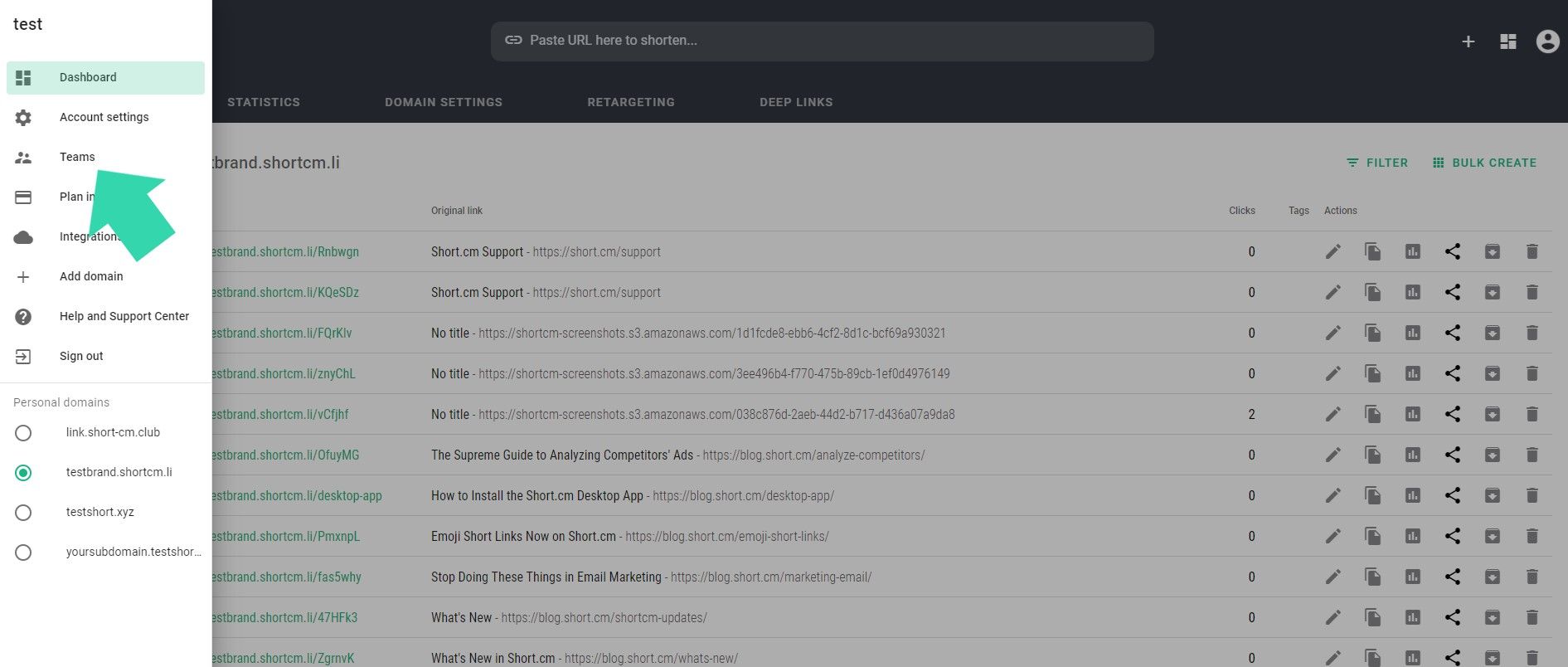 Add a team.
Give a name to your team. Сonfirm.

Add a team domain.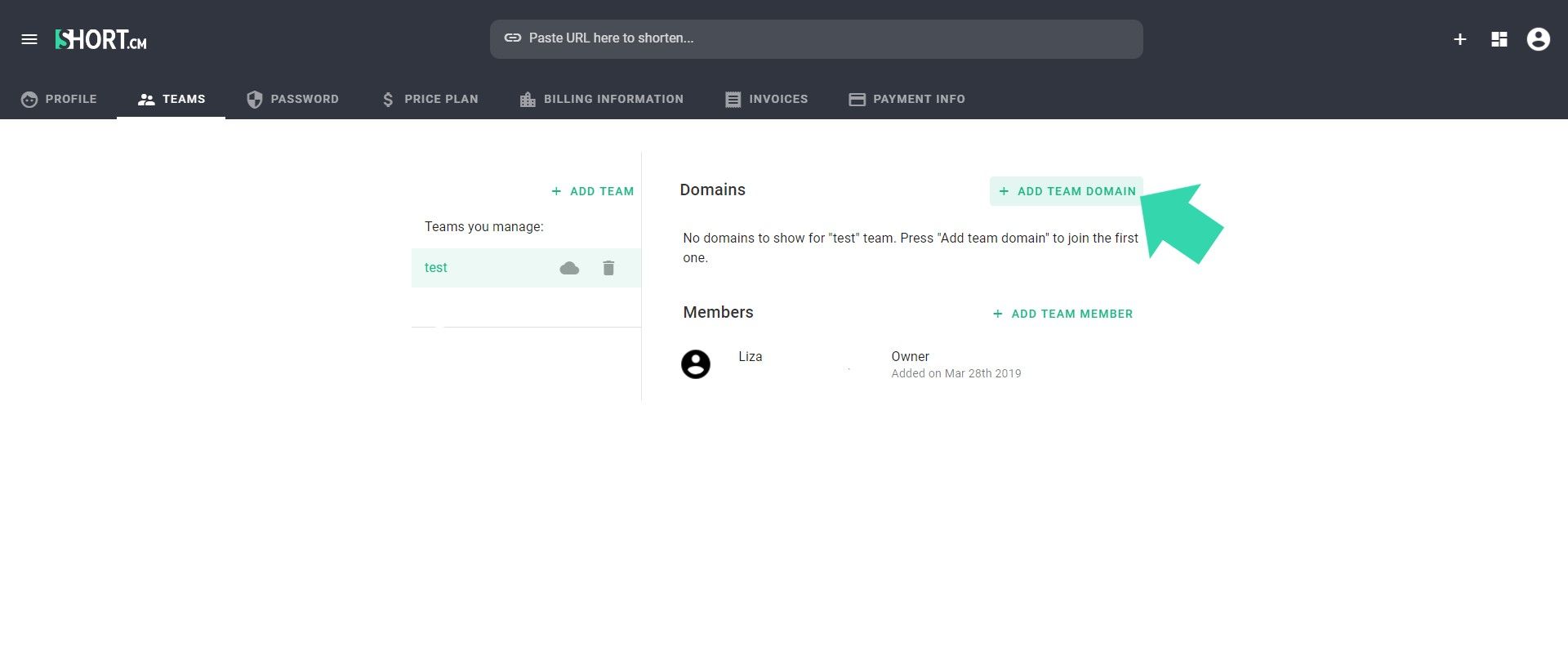 Choose a team domain. Confirm.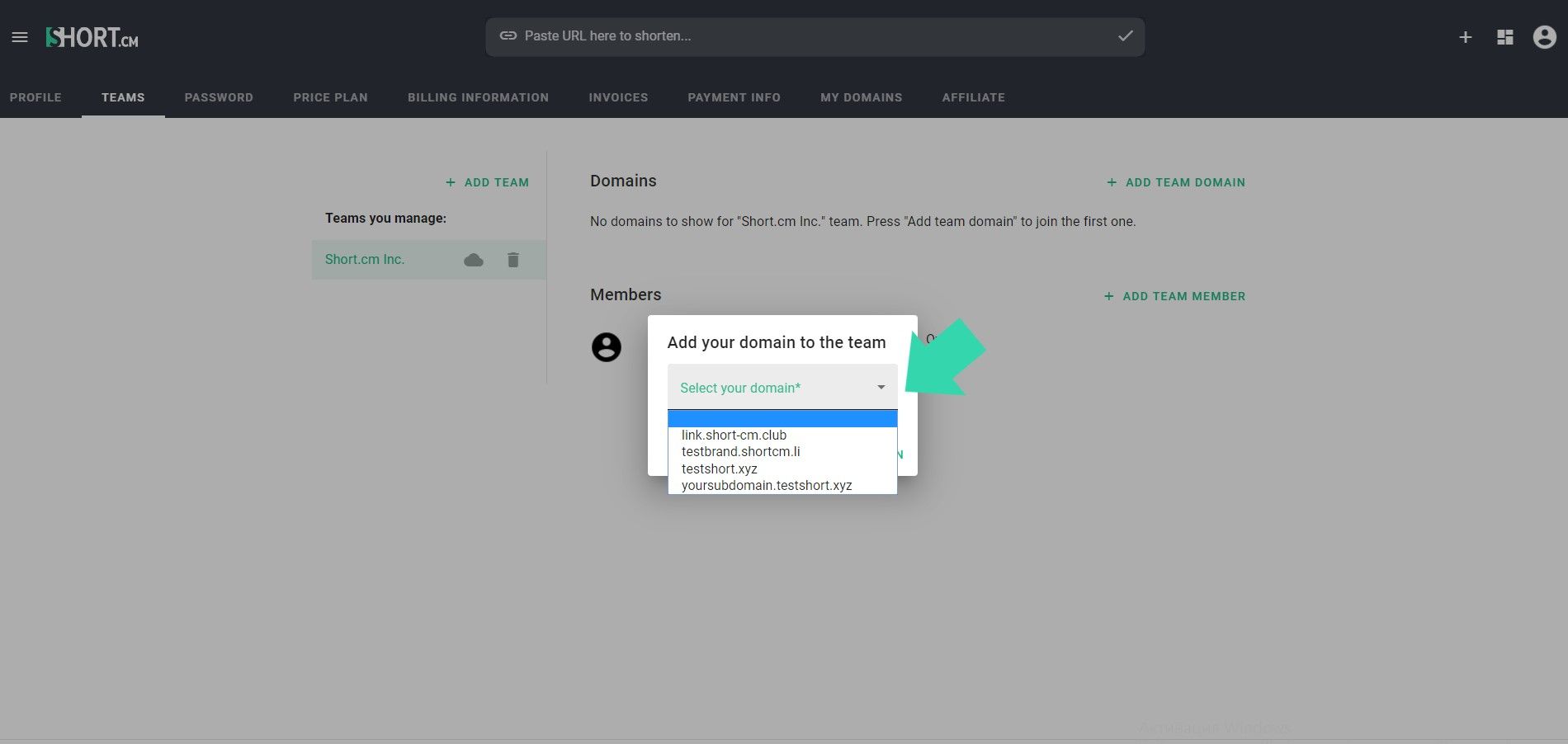 Add team members.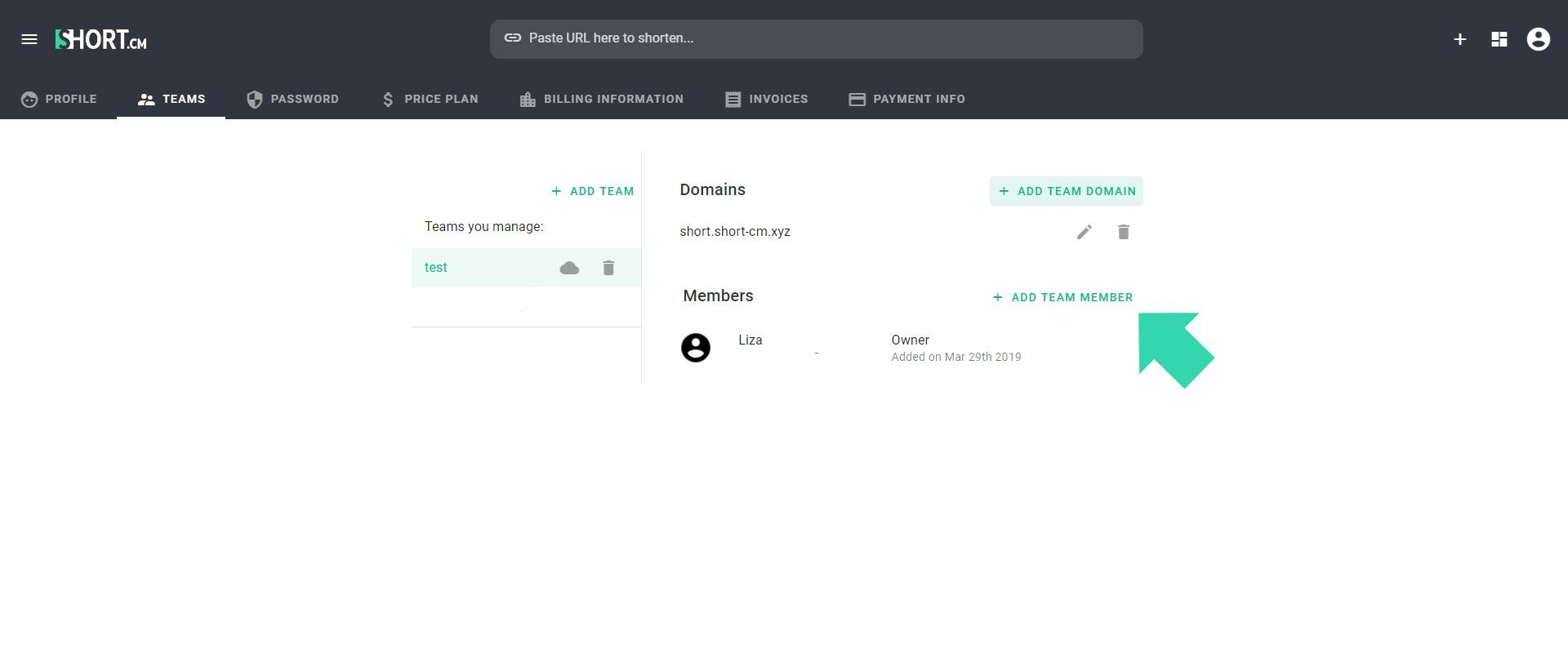 Input an email and role of a future team member.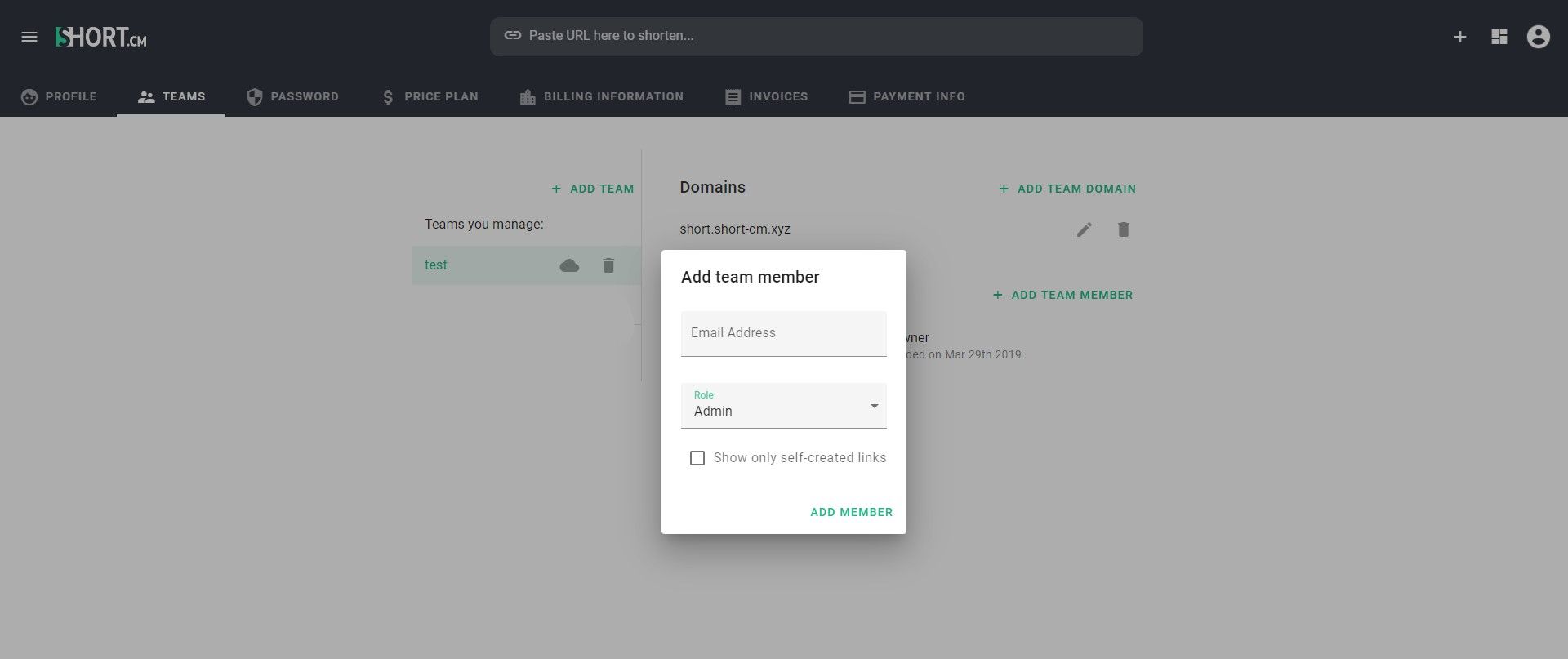 The member is successfully added. After that, a user receives an invitation via email to join the team.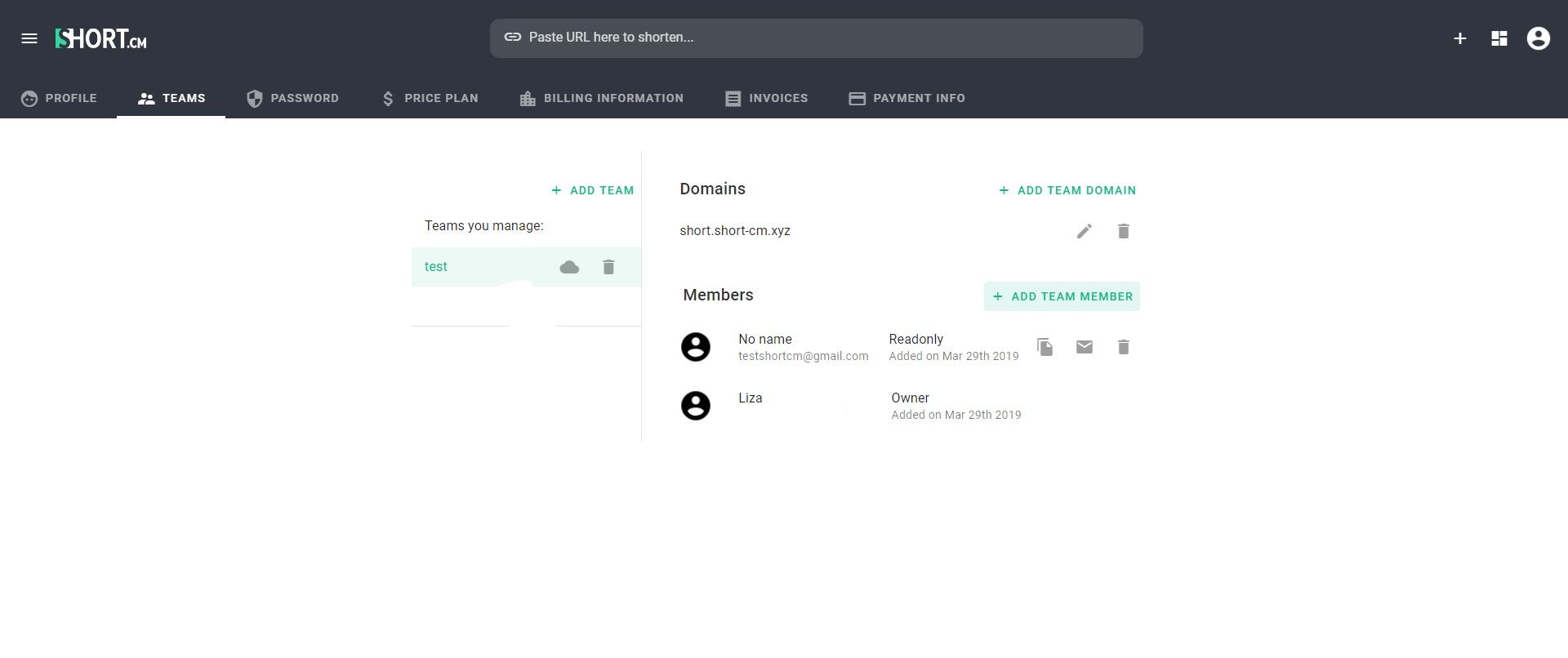 Watch a step-by-step video tutorial for how to create a team.
---
The article is about:
Teams on Short.cm.
How to create a team?
Why do you need a team domain?
Read also: