Slack is a service for collaborative work. It is usually used for corporate discussions and for sharing company news. Thanks to Slack channels and integrations with other apps, you may customize essential notifications about new clicks, visits, or updates, for example.
Short.io integrates with Slack to create links straight from the workspace.
How to Configure It
The integration lets you create short links straight from one of your Slack channels. It works like a bot: you type '/shorten' and specify a long link, and the service answers with the short URL. The advantages are that you can easily shorten a link without third-party services and then immediately share the new link with your team or business partners.
Here's how it looks like: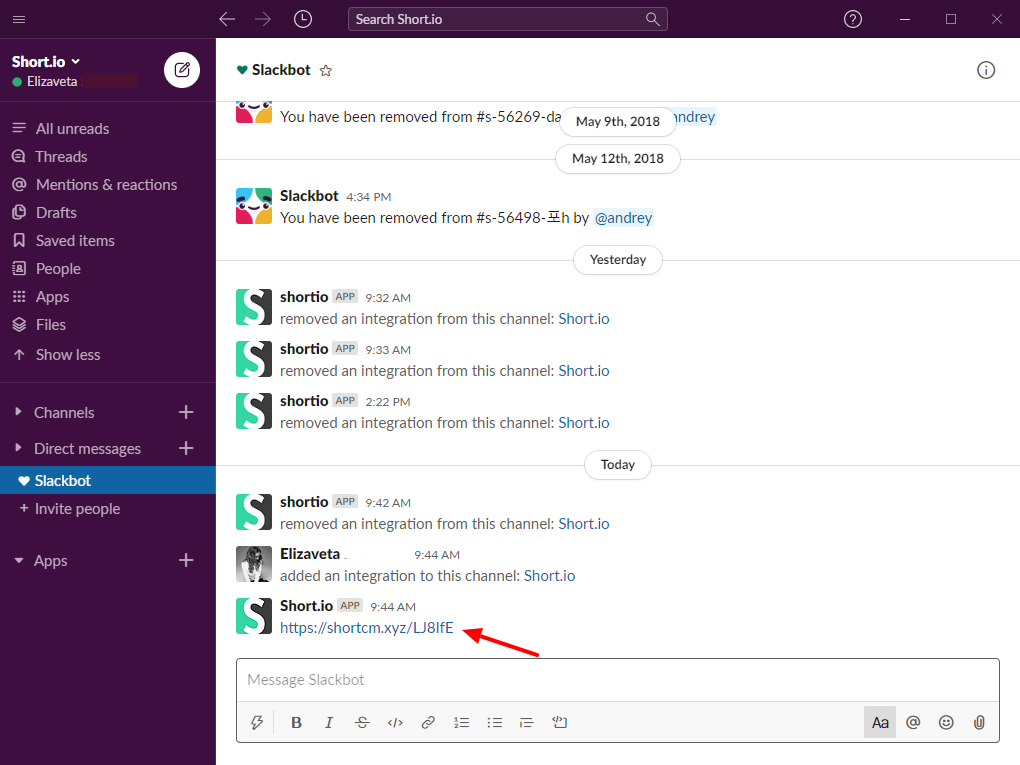 Follow the instruction to configure Short.io and Slack integration.
Log in to your Short.io account.

Go to the 'Integrations&API' tab.

Choose 'Slack.'

Click on 'Connect.'

Choose a channel and a domain for shortening links.

Go to your Slack workspace.

Type '/shorten' in any Slack channel/conversation and paste a long link.

Send this message, and the service will respond with a short URL.
Watch the video below. It will guide you on the installation and make the process clearer.
---
The article is about:
Slack integration.
Zapier integration.
How to create short links in Slack?
What is slack integration?
How do you integrate slack?
How does slack integration work?
Read also: