Selecting the right shortener isn't as easy as it seems. The internet is oversaturated with thousands of shorteners—a few are worth looking at, but the rest is risky. While different shorteners may appeal to different needs, it is always essential to choose reputable shorteners.
"Why should I only stick to reputable shorteners?" You may wonder. We've already covered why you should avoid no-name link shorteners, but we'll run through three reasons below.
Firstly, reputable link shorteners usually have an impressive list of clients. Although it's nice to give smaller shorteners a chance, many established link shorteners have amassed an impressive list of big-brand clients. They've also made hundreds of thousands of customers happy, making them more likely to deliver on their promises.
Why? Because they've done so again and again. Furthermore, they have a lot more at stake. If they make their customers unhappy, it will hit their reputation, thus making them lose business. That's why they must deliver excellent service to all their clients.
The second reason is they keep your information safe. While it's tempting to go for free shorteners, remember that everything has a catch. What you might save in money might cost you your whole brand in the future, as some free sites sell your information on the black market.
The third and final reason is that reputable shorteners have longevity. All those links you've branded and created? They can quickly disappear or expire. When you don't pay a fee and your shortener isn't reputable, they have no reason to keep your links running.
In other cases, they won't have a choice, as free shorteners can permanently close down without financial support. But fret not; there are reputable shorteners that are worth your time and money. Here are our top three.
Rebrandly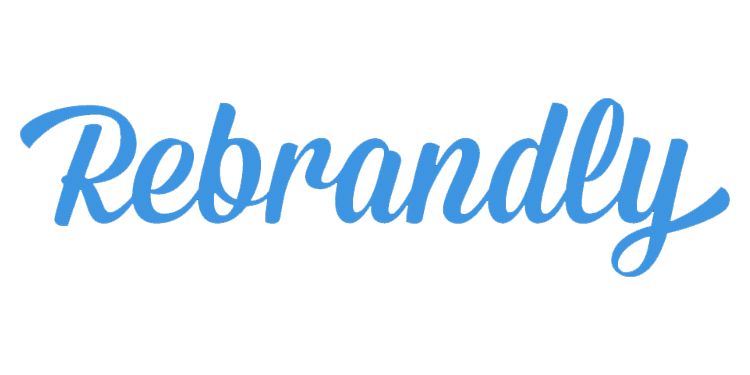 Rebrandly is a trusted URL shortener that provides basic and advanced features for online endeavors. Beloved by recognizable companies and used by over 1.3 million customers, Rebrandly has made a name for itself in the link shortener's hall of fame.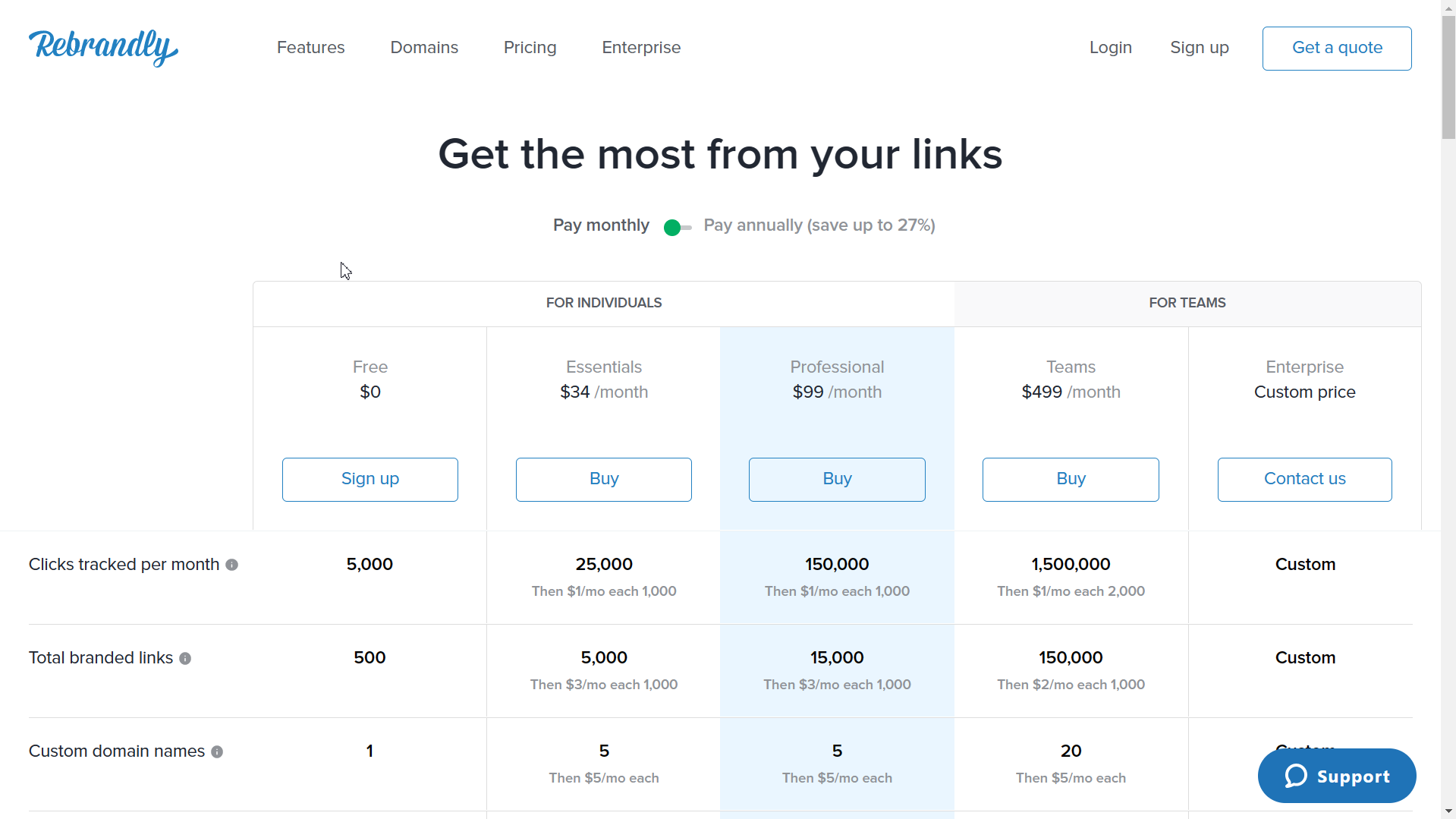 The public generally likes it based on pricing, features, and ease of use. While it has a free plan, Rebrandly also offers three fixed plans. The cheapest plan will cost you US$ 34.00 per month. It then increases to US$ 99.00 and then US$ 499.00 per month.
Rebrandly also has a large scale of features. It provides the basics like tracker clicks, branded links, link analytics, QR codes, custom URL slugs, etc., but it also has some impressive features like Mobile Deep Linking, Geotargeting, and more.
Aside from those, Rebrandly has a user-friendly website. With all the available options on the main page, it is easy to navigate through all the features.
Advantages of Using Rebrandly
Several advanced features
Easy to Use
Can handle large loads
Customizable pricing
Disadvantages of Rebrandly
Difficult payment cancellation
Expensive
Limitations in the free and premium plans
No free trials
Rigid payment options
No support with the free plan
Bitly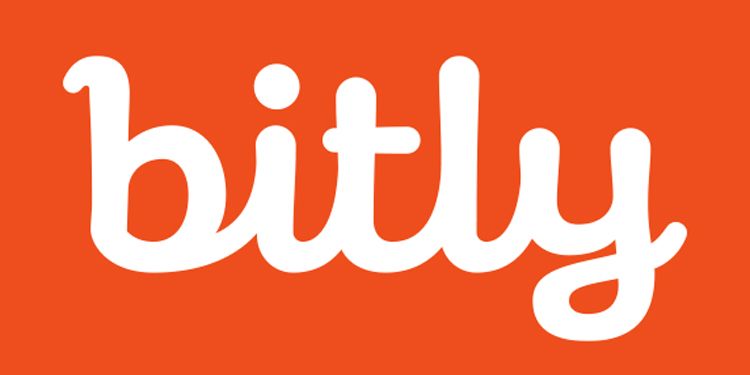 Bitly is another link shortener that boasts impressive and plentiful clientele. It has over 5.7 million active users and creates an average of 256 million links and QR codes monthly. These statistics are even more significant than Rebrandly's.
Bitly might win in terms of popularity and customer number. When it comes to their overall rating, however, the results could be different.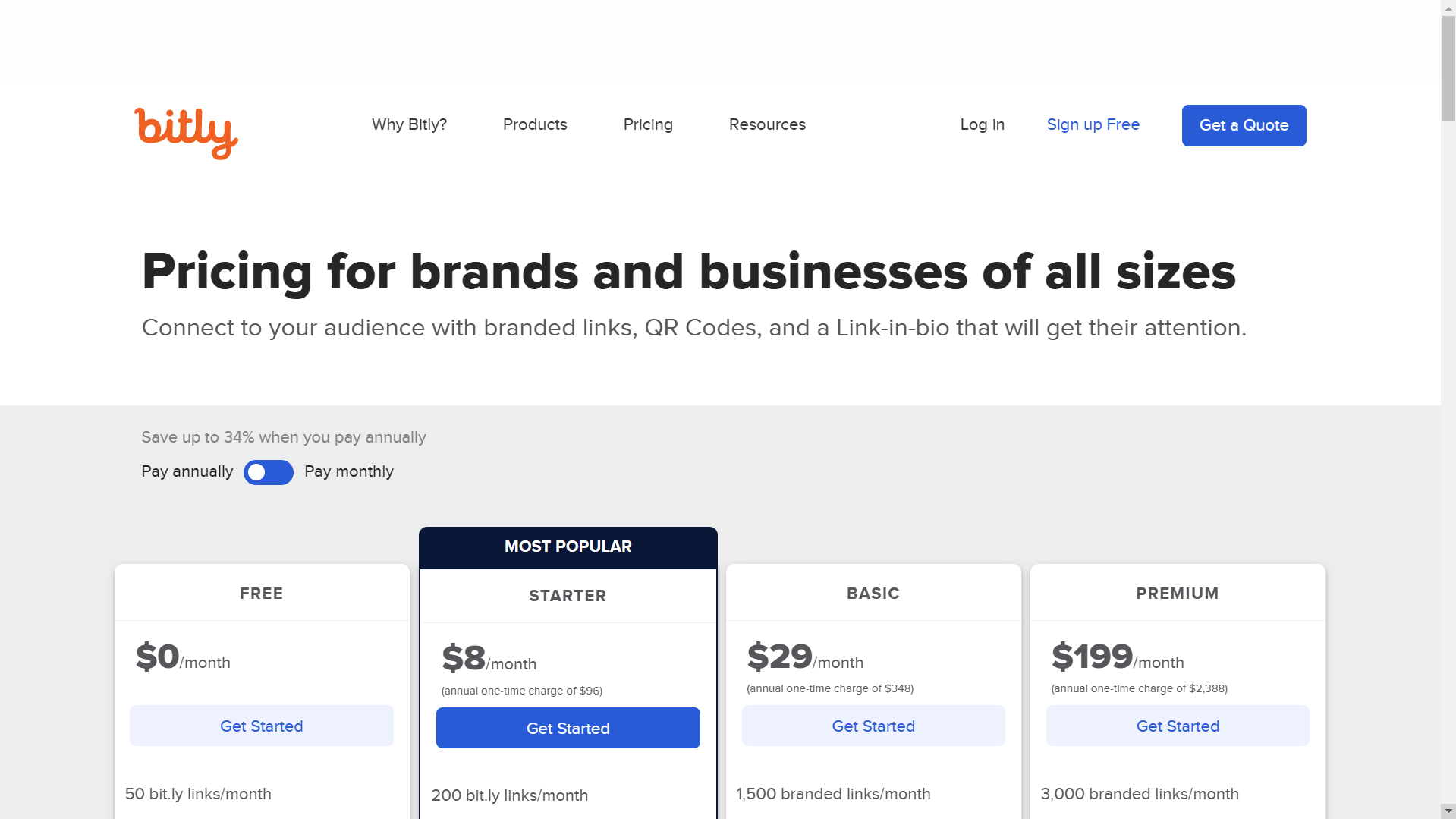 Bitly is significantly cheaper than Rebrandly. While Rebrandly's paid plan starts at US$ 34.00, Bitly's most affordable plan (aside from the free plan) starts at US$ 8.00 a month—but only if you pay for it annually at US$96 a year. It then goes up to US$ 35.00 for the Basic Plan and US$ 300 a month for its Premium Plan. Like Rebrandly, they offer customizable pricing as well.
Unfortunately, when it comes to features, Bitly could be much better. It has the basics and some features here and there, but nothing awe-inspiring. Every feature it offers could be found in other shorteners too. Furthermore, if you decide that you no longer need its services, canceling your plan with them is difficult and complicated.
So, while it is more affordable than Rebrandly, its arsenal of features is relatively lacking.
Bit.ly Pros
Easy to Use
Can handle large loads
Affordable
Customizable pricing
Disadvantages of Bit.ly
Lack of advanced features
Limitations in free and paid plans
Complicated cancellation procedure
Support is not included in the free plan
No free trials
Short.io
Short.io started in 2015, meaning it has eight years of experience providing link-shortening services. It currently redirects roughly 20 million daily links and has made over 400k customers happy. Household name brands like Panasonic, Ikea, and Paramount, also trust Short.io to deliver short links and more to their customers.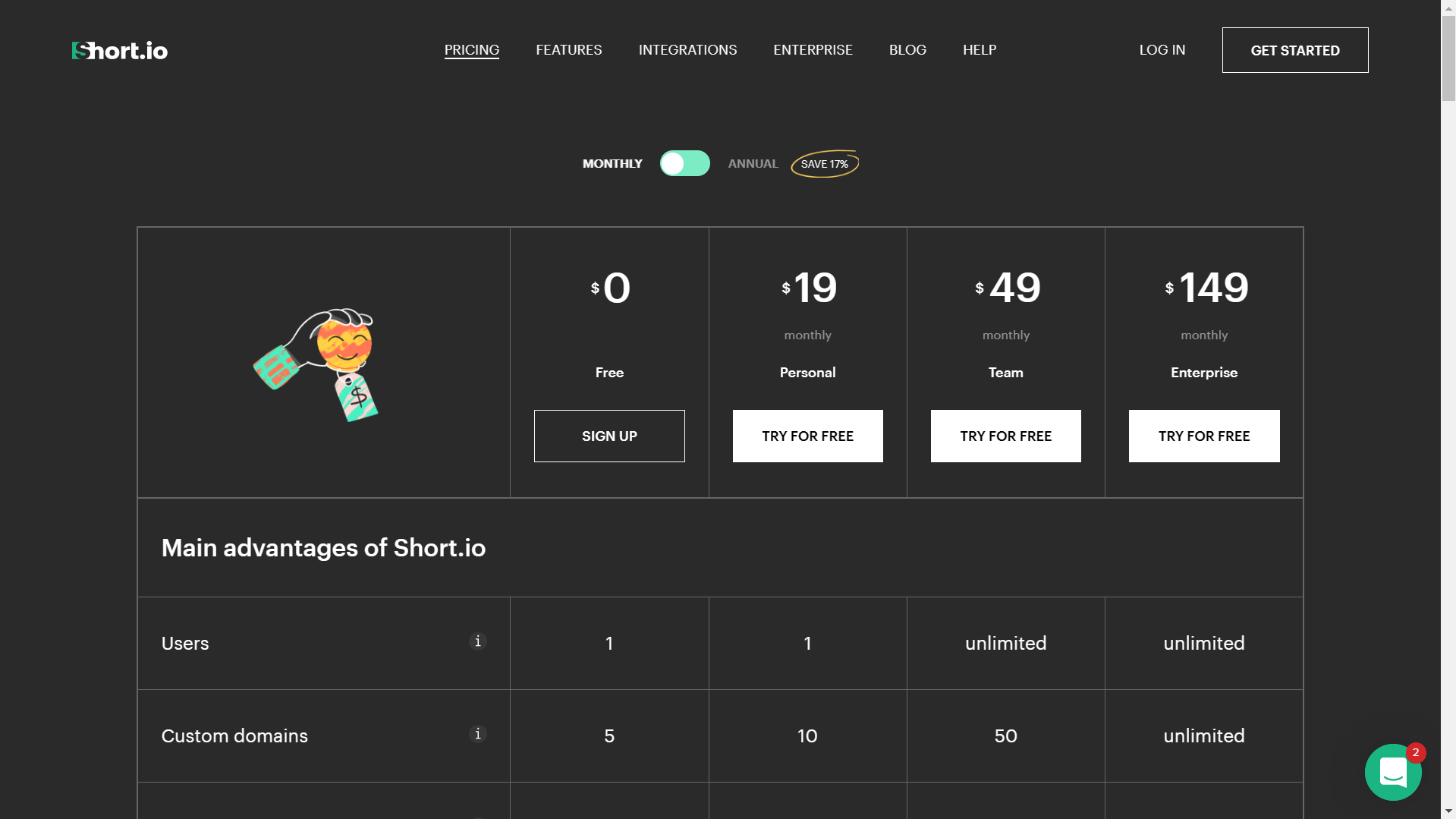 In terms of pricing, Short.io can be rigid. Of course, it has a free plan, but it also has three fixed plans. Their price starts at US$ 19.00 for personal users and climbs to US$ 49.00 for a small team. Finally, it has a US$ 149.00 monthly plan for Enterprise users. And if you choose an annual subscription to any Short.io plan, you automatically get two months free, giving you great value.
Furthermore, the Enterprise plan is unlimited, meaning you don't need to spend more money just to give access to all your team members. So, whether you need to give access to five or fifty people, your subscription cost will remain the same.
Short.io's feature list is long and remarkable. Like Rebrandly, it has the basics covered, but it also has even more notable and advanced features. The Short.io website is also user-friendly and professional, and discovering what it can do is also a fun experience.
Short.io is also the only one that offers free trials of the premium plans. Rebrandly and Bitly require you to pay a monthly fee before letting you try their more advanced features. Short.io enables you to try out its services for seven days before making you commit to any of its plans.
Best of all, whether you subscribe to a paid or free plan, Short.io provides support, ensuring that you get the most out of your Short.io account and helping you troubleshoot any issue that appears when you're using it.
Advantages of Using Short.io
Value for money
Unlimited features
Several advanced features
Easy to Use
Can handle large loads
Available support for all plans
Affordable
Offers free trials
Short.io Disadvantages
Complex dashboard
Limited Payment Options
Why We Prefer Short.io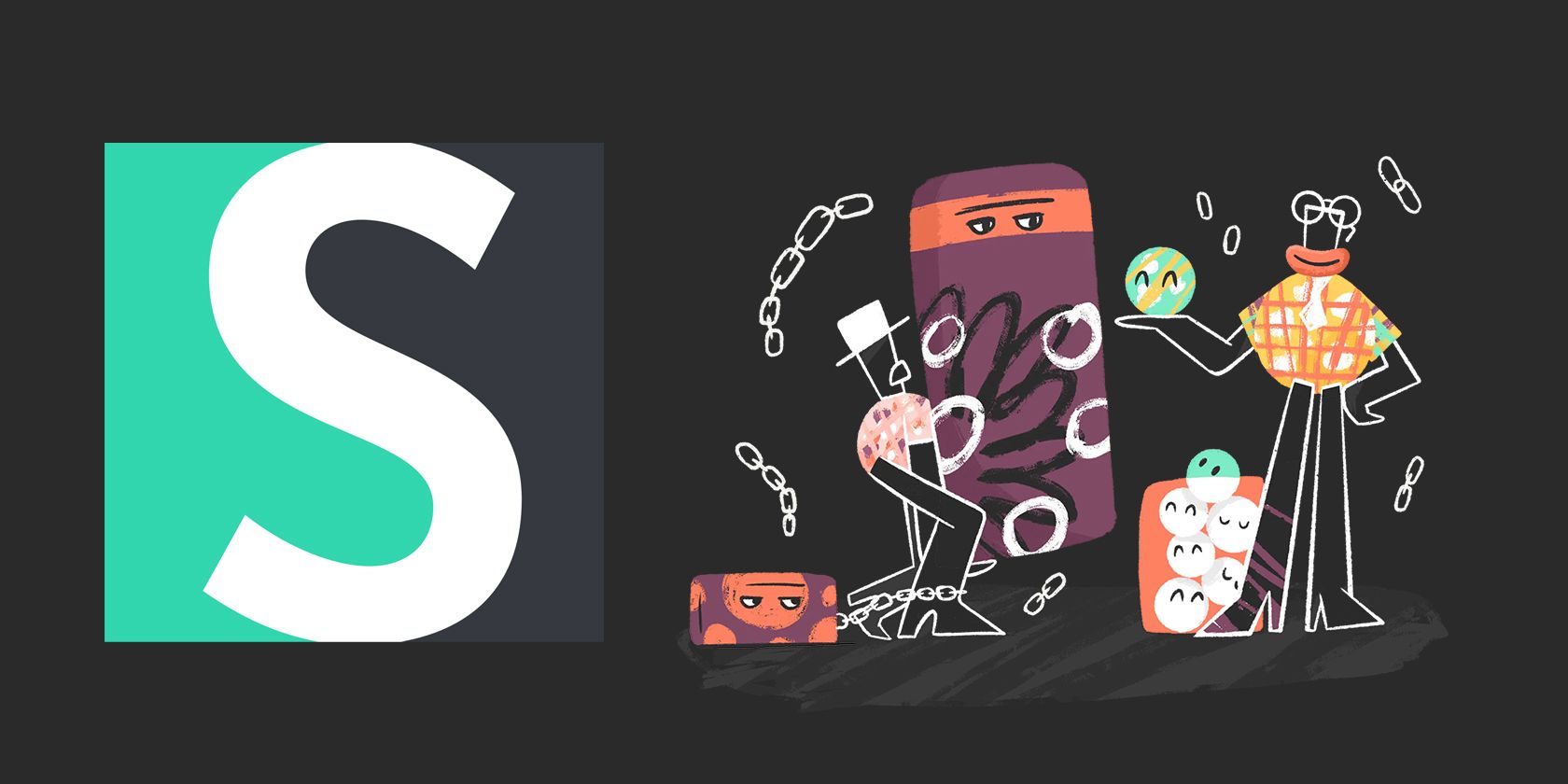 While Rebrandly and Bitly are effective and reputable brands, we prefer Short.io. Not only does Short.io have virtually every feature a short link can offer, but they also give you the best value for your money.
Both Rebrandly and Bitly have pricier plans than Short.io while delivering less. For example, Bitly charges US$ 199.00 a month (paid annually) to unlock 1,500 branded links monthly, while Rebrandly charges US$ 35.00 to unlock 5,000. Short.io offers unlimited branded links for just US$ 19.00 a month.
Rebrandly charges you US$ 35.00 to track a maximum of 15,000 clicks. But with Short.io, you can track up to 50,000 clicks—for free! At Short.io's US$49.00 plan, you'd get 50 custom domains. Meanwhile, Bitly charges twice Short.io's rate for half their services and features!
Furthermore, there is a limit to how many features you can use. Rebrandly and Bitly offer customizable prices because the more you use them, the higher your bill will be. So, if you have a massive team that handles your short links, or if you have many different teams that all need access to your short link account, you might end up paying thousands of dollars more.
But with Short.io, you can save money and still enjoy all the benefits of an Enterprise account. That's because Short.io charges a maximum of USD 149.00 a month (or US$1,490 a year) for unlimited use of all its features. So, whether you have five people or 50 people, your subscription cost will remain the same.
With all these calculations in mind, we choose Short.io as our shortener. You get an incredible amount of features while maintaining a frugal budget!