Tracking short URLs is possible for analyzing the data on each step of the customers' journey. The goal is to get robust data about users' behavior, the number of redirections, the completed orders, and so on. On the Short.cm blog, we introduce some tools and methods on how to evaluate the performance of the short URLs.
Note: All the ways, listed below, may be used on Short.cm. Take your laptop and try implementing them at once.
Short.cm Statistics
Short.cm provides the statistics for the branded short links and a domain. The statistics are detailed enough to fit the basic needs, e.g., from where the users click a short link, which browser/device the users use, and the country of a click.
You can track short links using only Short.cm statistics to build the basic concepts of who your customers are.
UTM tags
Some of your sources, which drive high conversion rates, may be invisible on the Short.cm statistics. You may face the "direct" referrer name which actually may be a social channel. As a result, you don't know the source of traffic.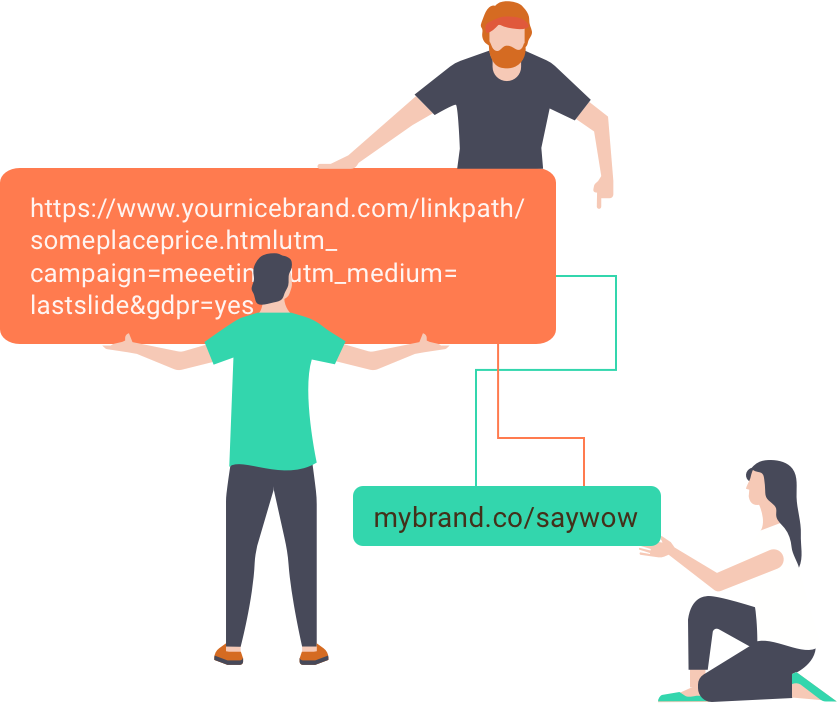 UTM tags let you dive deeper into the analytical data. They allow you to track data when the user clicked on a specific link. You will know where the visitors came from, and which steps they made to get to your site. This lets segment users according to their behavior.
Note: Don't use UTM tags to track internal actions on the site. UTM tags are implemented to monitor external traffic.
UTM tags tell from which campaign the traffic came, and which keywords were the most engaging. The data, received from UTM tags, is transferred to Google Analytics.
Google Analytics
Of course, it's the most popular web analytical service, which is here in the article. Google Analytics helps to map the behavior of users from the very first visit. Short.cm and Google Analytics open access to tracking detailed statistics results of the short links.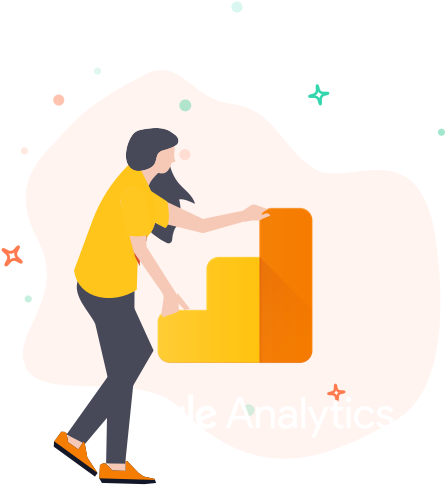 For example, you can:
Uncover how many times a particular short link has been clicked and conclude which content engages people most.
Group your short links into lists, depending on the content.
Add segments based on brand names, customer behavior, and target campaigns towards these segments.
Analyze how your Google Ads campaigns are performing. This will enable you to measure the effectiveness of keywords and special offers.
Investigate a detailed source of traffic. Short.cm statistics often shows the "direct" source. It might be not a redirect straight from the source; it might be a specific social channel.
Create targets to receive essential data; for example, find out the conversion rate of the site. It is almost impossible to assess the effectiveness of online business and marketing campaigns without targeted information.
Google Analytics is easy to set up on Short.cm. It takes you 2 minutes to implement tracking ID, which brings advanced impact on statistical data in the future.
Google Tag Manager
Google Tag Manager lets you set up tags to monitor users' actions. For example, to track the number of people clicking on short links or specific CTAs. Implement the tags to send them to your third-party analytical service. If you set up the Events tags in Google Tag Manager, you will track those Events in Google Analytics under Behavior/Events.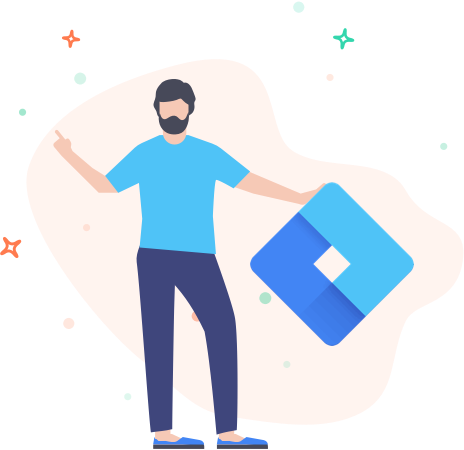 Google Tag Manager is a kernel of analytics, making it easier and more convenient to use. With GTM, all of your tags are in one place.
The advantage of using Google Tag Manager is that when you integrate your GTM account with other services, such as Google Analytics, Google Ads, LinkedIn, they receive data straight from Google Tag Manager.
For example, if you integrate your Google Analytics account with your Google Tag Manager account, your Events will be tracked in Google Analytics for further creating Google Analytics reports with specific and accurate data. Integrating Short.cm with Google Tag Manager means that GTM receives data about clicks from Short.cm and sends it to Google Analytics.
Segment
Segment.io is a service that collects customer data from any web-platform, for example, Short.cm, and sends it to the marketing and analytical tools, for instance, Heap.
The advantage of Segment integration with Short.cm is that you can choose any tool you need depending on the goals of the project. There are plenty of analytical tools you may integrate Short.cm with to make the research of the short links success. If you are interested, learn the example of the already created instruction for Short.cm and Heap Analytics integration.
---
What did you learn?
How to track the success of short links.
The advantages of using Short.cm for tracking short urls
Ways to track short links with Short.cm URL shortener
Read also: