Short links have been an understated tool online (and, in some cases, even offline). Equipped with an impressive array of features, several brand owners with websites or online shops are familiar with the short link and all the improvements it can provide them with.
There's the UTM tracking system, the deep links, the data gathering, and several more features that can seriously up your website and online shop's effectiveness. However, there is one feature that seems to be overshadowed by the rest but is just as advantageous.
Let's check out why URL redirects are essential and how to do them.
What Is a URL Redirect?
A URL redirect is used to direct visitors from your domain to a different page or link. If a link you created is no longer valid and you want to direct anyone who clicks on it to one that is, you use a URL redirect.
A Few Reasons to Use the URL Redirect
There are several reasons to use URL redirects, especially when managing a website, operating an online shop, or providing a service in which you get clientele through the internet. URL redirects can help you in various ways, and here are a few of them.
Switching from HTTP to HTTPS
A common mistake beginners make when creating a website or page for themselves is using HTTP over HTTPS. Most wouldn't even know there is a difference.  Unlike HTTP, HTTPS is armed with the Secure Sockets Layer (SSL) Certificate and the Transport Layer Security (TLS) protocol. Because of this, HTTPS is more secure than HTTP.
However, the simple switch from HTTP to HTTPS can lead your clients or viewers to an empty page. When you use a redirect for the transition, all of your visitors will be automatically led to your newer and more secure domain, and most won't even notice the tiny mistake you made.
Rebranding of Your Site or Business
A common reason several people refuse to rename their brand is that they are terrified of losing clients in the process. When your brand is already gaining popularity, making a name switch could cost you a few clients. So several brands stick to a name despite it needing a change.
Fortunately, such is not the case when you use a URL redirect. When you use a URL redirect, anyone who types in, pastes, or clicks your old link with your old brand name will be redirected to your chosen page.
When Deleting a Page that Receives Traffic
Sometimes, links can stop working for several reasons. It could be that the domain they lead to has been deleted, they could be set to expire after a particular time, etc. Unfortunately, a link lost could mean you could lose all the traffic it gets too.
This is yet another problem that you could solve with the help of a URL redirect. With the URL redirect, never lose all the potential traffic and engagement you and your site can get.
Although the reasons above are some of the most common, there are several more reasons why you should use a URL redirect. Some worth mentioning are the prevention of duplicate content, the merging of websites, redeveloping or restructuring of your website, and a few more.
How to Make a URL Redirect
There are several different approaches to URL redirects. Some of them may depend on which servers you use. For example, if an Apache server hosts your page, you could make a URL redirect by editing your website's .htacess file.
You can also purchase a few available plugins that allow you to do it. This is generally a simpler route to take to a URL redirect. There's also the option of searching for tutorials and going through the search results of Google for an answer.
As accessible as these may all be, they can get pretty tedious and complex, especially for those who aren't well-versed in links. No one wants to download an additional plugin or comb through several videos or tutorials about links.
Fortunately, a few link shortening services are available online that can make redirects a breeze. One example could be Short.io. Short.io is a company that specializes in links and all that they can do. With Short.io, you can redirect links in just five steps.
How to redirect links using Short.io:
Create or log into your Short.io account.
Click Domain Settings.
Place the needed URL in the Redirect nonexistent short link to field.
Edit the following fields to your preferences.
Click Save Changes.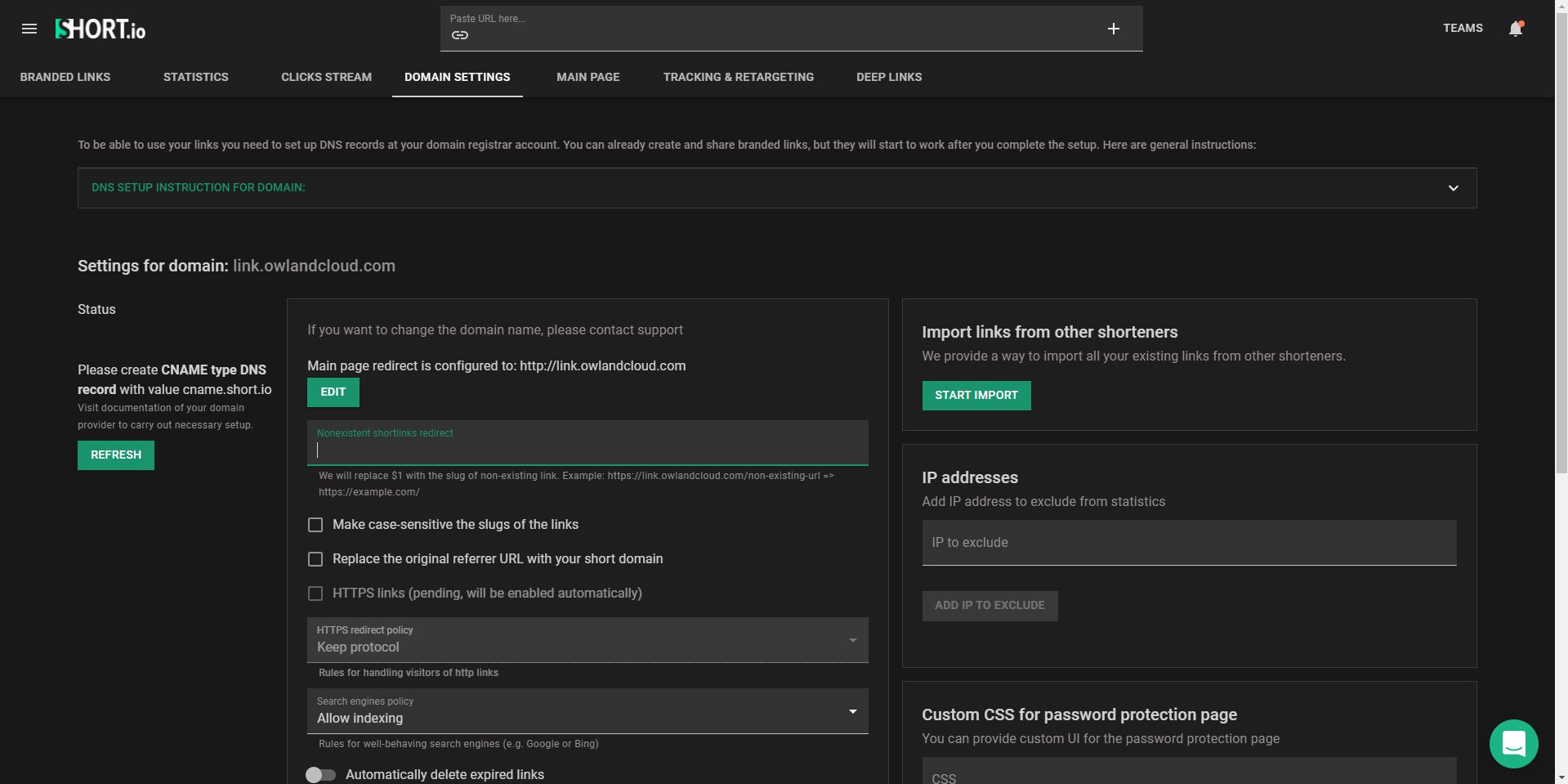 For people new to URL redirects, subscribing to a link shortening service may be the best choice for you. Several plugins won't get the job done, so browsing through several tutorials to do the whole process yourself can be tasking.
At the same time, subscribing to services that are experts in handling links reduces the chances of common URL direct issues such as redirect chains and loops or internal redirects. The process is fast, easy, and secure with URL shortening services.
Short.io Directs You to More Features
Short.io makes URL redirects possible with the utmost convenience. With five easy steps, you prevent losing valuable traffic to your website. As wonderful as a URL redirect is, it is but one of the many features a link provides. Check out all the benefits you can get from the short link at Short.io.
Short Links Provide a Helping Hand
The online world can be challenging. There are millions of sites competing to be clicked at and browsed. Fortunately, links have evolved from their simple purpose of transporting an individual from one site to another. Short links are equipped with features designed to help individuals thrive in the online world. Learning how to utilize them may just be what you need to thrive in your online endeavors.