AdRoll is a retargeting platform. It contains a piece of code, which you paste to your website to measure and customize the audience for the advertising campaign.
To connect AdRoll to Short.cm, you don't need to be a developer or know all about codes. The only thing you need to do is to input AdRoll Pixel IDs to Short.cm settings.
Short.cm and AdRoll create the additional action to optimize audience for showing the advertising campaign. Integrating with Short.cm, AdRoll shows ads to those visitors, who clicked your short branded link. As a result, users who were earlier interested in your brand are most likely to complete the action on your website.
Note: You need both adroll-adv-id and adroll-pix-id.
Follow the instruction to customize Short.cm and AdRoll integration.
Go to your AdRoll account.

Click Set Up Pixel.
Copy adroll-adv-id and adroll-pix-id.

Go to your Short.cm account.

Open Retargeting.

Paste a code "adroll-adv-id:adroll-pix-id".

The example of AdRoll Id: ASIR2WUKK5C2NMMQH2GUJ6:IBVIVHRPJRHV5DQ7JIW6TH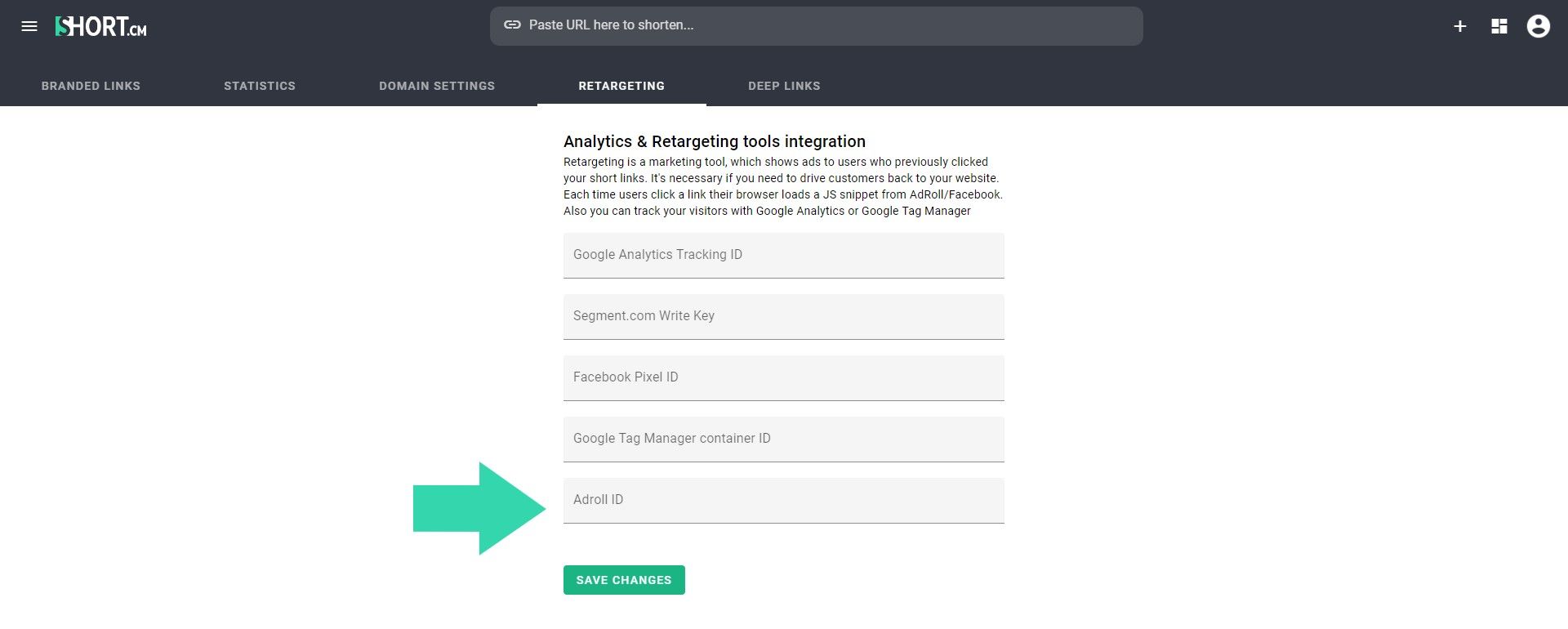 Save.
Now a pixel is active and you'll see statistics on AdRoll.
---
What did you learn:
AdRoll retargeting platform.
Short.cm url shortener.
AdRoll shows ads.
Click short links.
How to customize AdRoll and Short.cm integration.
Read also: