Since the explosive rise of online businesses in the past decade, more people are seeing the benefit of selling online. During the recent pandemic, eCommerce saw unprecedented growth from 32% to 43.8%.
With so much growth potential, online shops are popping up left and right, and Stripe Payment Links is a game changer. However, there are a few things to consider before going full throttle with this service. Let's check out how you can use Stripe Payment Links and improve it.
What Are Stripe Payment Links?
Stripe Payment is a tool that brands use to make online payments smoother. It allows you to make a payment page and send its link to clients via SMS, email, social media, or any platform without coding.
Usually, with online purchases, you'd have to hire someone to code and create a website that accepts payment. This process can be expensive. But with Stripe Payment, you can create several links to different products and customize the payment page in seconds.
What Is Link Cloaking?
Link cloaking is typically associated with and used for affiliate marketing, but it is becoming more useful for links that handle sales in general. It's a way to brand and secure your links.
A lot of data can be extracted from regular links. When you cloak your links, you not only take a long and unsightly URL and turn it into a customized link but also protect it from hackers.
If you want to know more about link cloaking and link security, you can check out our article on the advanced features you need to protect your links.
Why You Should Cloak Your Stripe Payment Links
In general, there are several reasons to use link cloaking. But for some Stripe Payment Link users, cloaking your links may be essential.
Here are two reasons why you should use link cloaking before Stripe Payment Links.
1. Branding
One of the main reasons people go for Stripe Payment Links is that it no longer requires a payment gateway on your website. The cost of creating a secured payment platform on your website, its maintenance, and changes every season can add up to a hefty sum—a sum often too large for a small or starting business.
So, you eliminate that cost when you opt to do business through Stripe Payment Links. However, when you use a Stripe Payment Link, your payment page's URL would look like https://buy.stripe.com/[code].
While it might seem that this does not matter, the fact that your clients won't see your business's name on the payment page's domain means you're losing a branding opportunity.
But if you cloak your Stripe Payment Link, you ensure that your customers will see your chosen domain. So, even if they're already on the payment page, they won't see https://buy.stripe.com/[code] on the address bar.
Instead, they'll find https://links.yourbrand.com/payment. Although small, it's a step that'll help eventually give you a stable enough budget to afford even more forms of advertising.
2. Security
Online theft, scams, and hacking are unfortunate realities that every virtual merchant must deal with. Anything involving sales and commissions online is vulnerable to theft. So, when dealing with a service that specializes in payment options like Stripe Payment Links, protecting one's payment link is imperative.
And as previously stated, link cloaking offers this protection. It may only seem simple—hiding a link's destination. But with that alone, you reduce the risk of someone stealing your time, effort, and sales.
Link cloaking will also help your customers protect themselves. By giving your Stripe Payment Link a custom short URL attached to your domain, your customers will know that the Stripe Payment Link where they're plugging in their payment information is yours.
How to Set Up Stripe Payment Links

If you want a customized payment page for your business, you first need to set up a Stripe Payment Link. Here's how you can set it up:
Sign up for or log into your Stripe account.
On your account dashboard, click on Payments on the top menu.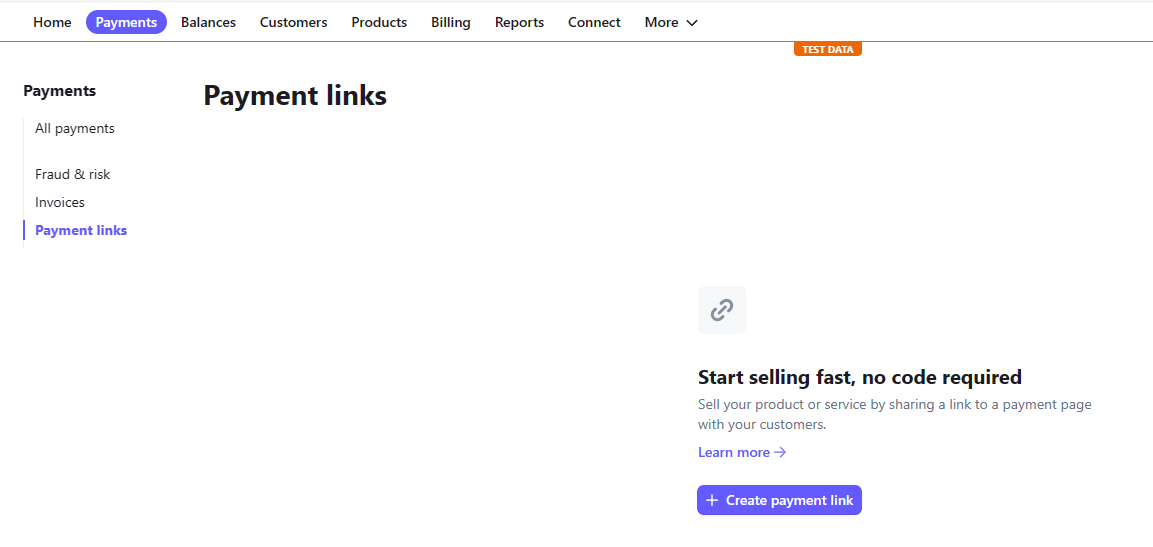 Inside Payments, click on Payment links on the right menu and choose + Create payment link.
You will go to the Create a payment link page. You then need to fill out your information accordingly.
Once you've completed all the required information, click on Create link in the upper right corner of the screen.

Your link to your payment page will then appear on your Payment links view. You should see the URL to your payment page in the overview. If you click on the row of the payment link, you should see it in detail, as well as the option to make a QR code for easier payments.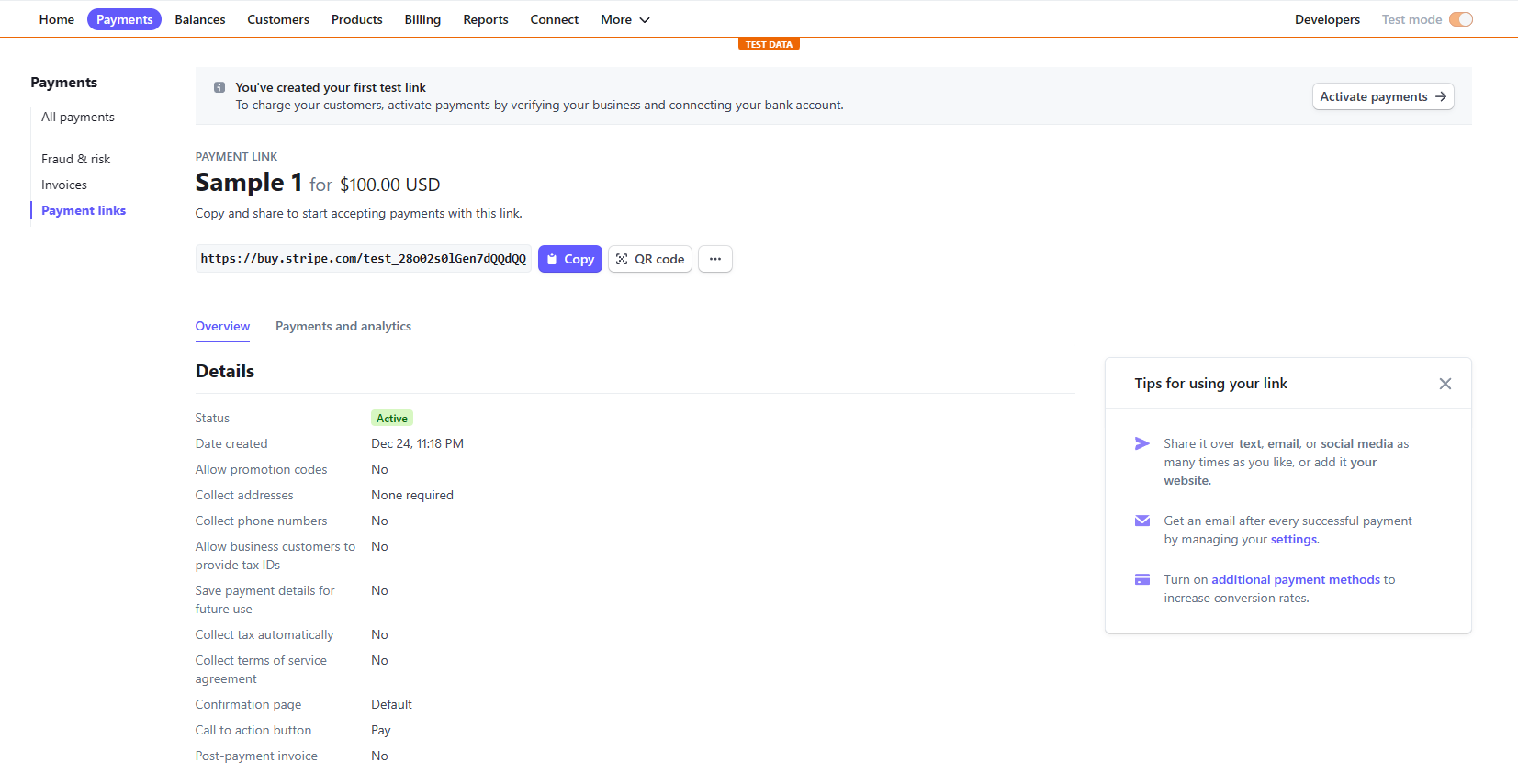 Now that you've set up your Stripe payment page, you can use Link Cloaking to ensure your customers will only see your domain name when they go to your payment portal.
How to Set Up Link Cloaking With Short.io:

Log into your Short.io Account.
Shorten a link.
Select the "Link Cloaking" icon. (It's the one between the hourglass and the lock.)
Type in the required fields.
Activate Link Cloaking by clicking the toggle switch.
Click "Save".
Note: The Link Cloaking feature is available for Short.io's Personal Plan and up.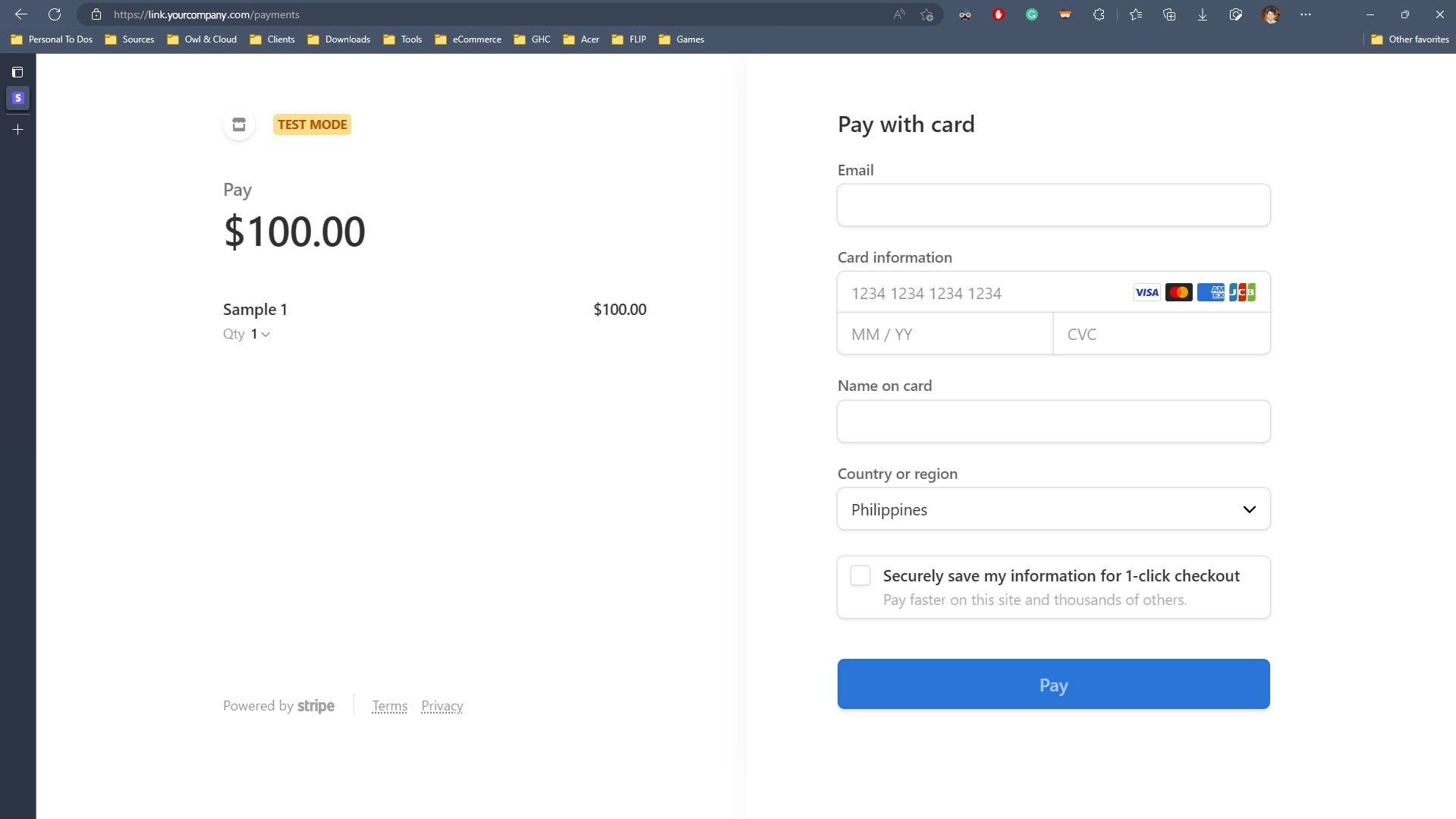 That's it. With six simple steps, you've protected your link and have made the Stripe Payment Links a more flexible tool for your businesses. You can also check out Short.io's more details guide on how to cloak short links for more information.
Short.io Has More Features
Link cloaking is an excellent feature for all links, but it is far from the most impressive. With Short.io, dozens of features can help you with any online endeavor. From temporary projects to permanent jobs, Short.io is equipped with several tools to help you succeed online.