Instagram is a social network for sharing photos and videos of everyday life. It's the most popular social network and is used not only by personal accounts for sharing images of daily routine. Also, many companies leverage Instagram as a tool for promoting a brand; Instagram, thanks to enormous traffic, drives profit to businesses. Applying custom links in your Instagram bio and stories is possible with Short.cm. Sharing URLs to Instagram is allowed only in a profile description and Instagram stories.
Below we review the ways of using branded links on Instagram with the URL shortener. By pasting a branded link to your Instagram bio, you can edit its destination URL at any time to make Instagram managing simpler.
What's more, with the Short.cm extension for Google Chrome , you can shorten links just by being on the needed web-page. After shortening, it's easy to edit the Instagram profile description from the desktop version. Add the Short.cm extension to Google Chrome and test how it works for Instagram links.
Update the short link in bio remotely from Instagram
Short.cm provides the feature for editing a destination URL or, in other words, where the link will redirect. This is helpful because you create one branded link that stays unchangeable in the bio and update it via the Short.cm dashboard.
Harvard Business Review uses one bio link and simply updates the original URL depending on the new content.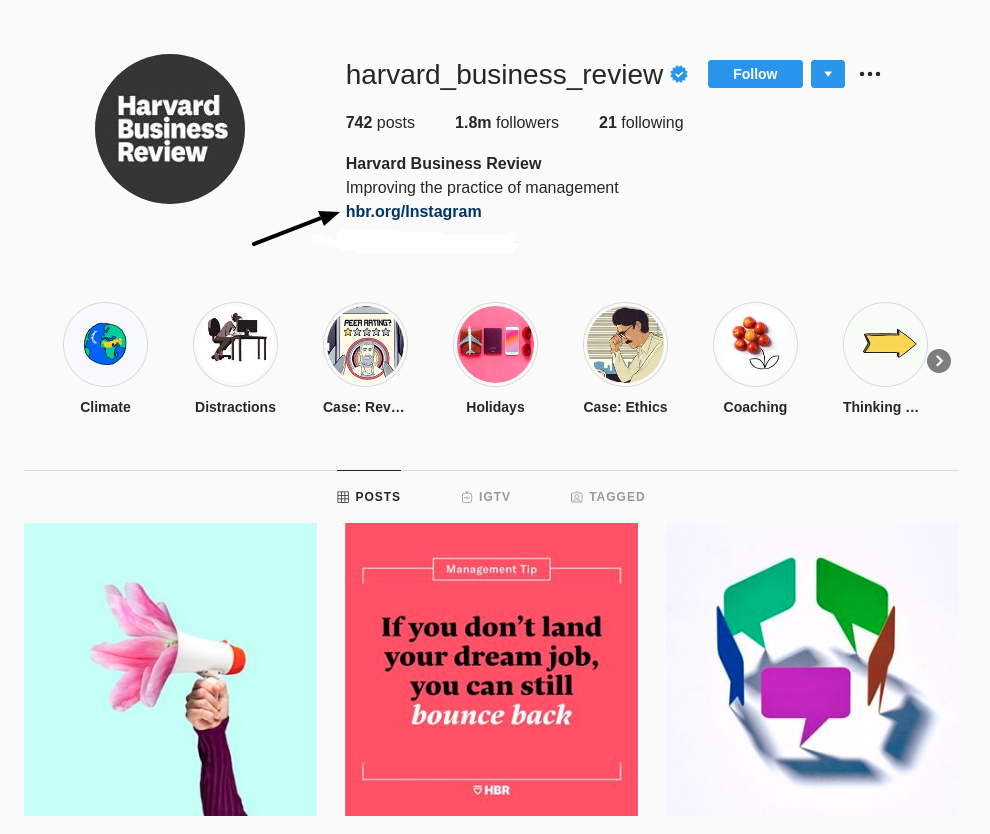 WWF International updates its Instagram bio with a new short link every time it launches a new campaign to customize a slug appropriately.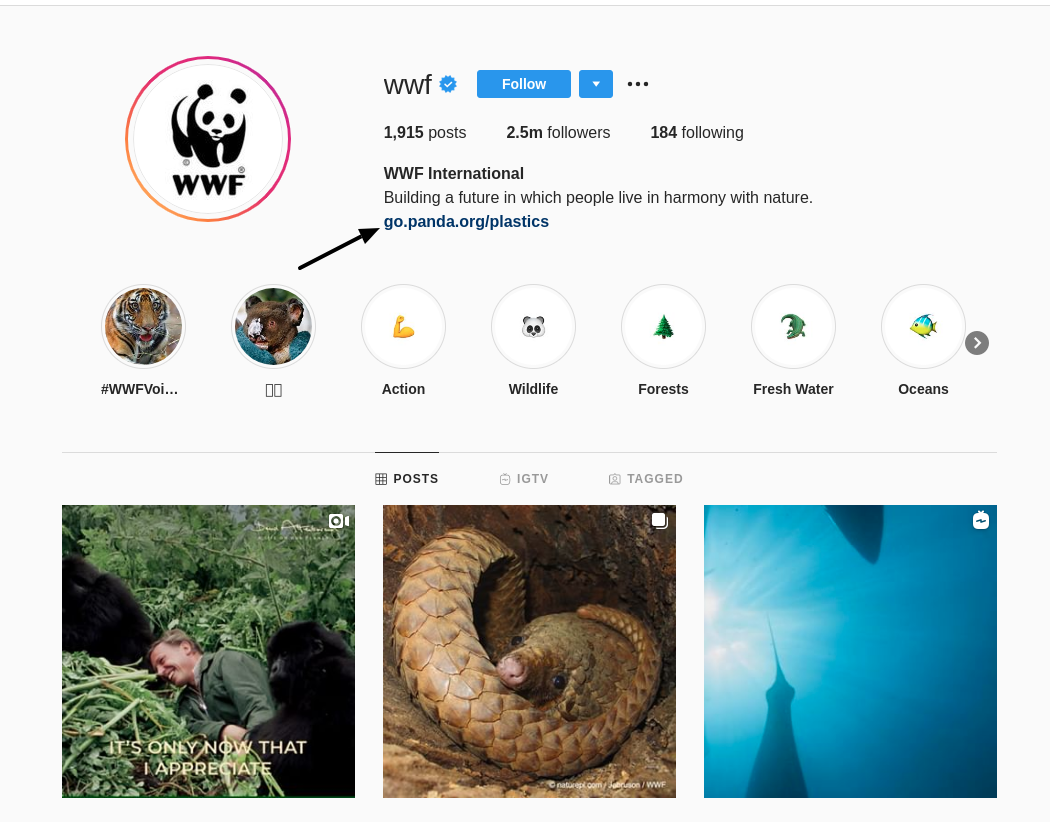 Adidas leverages a short URL in the Instagram bio to redirect visitors to a new collection or relevant source.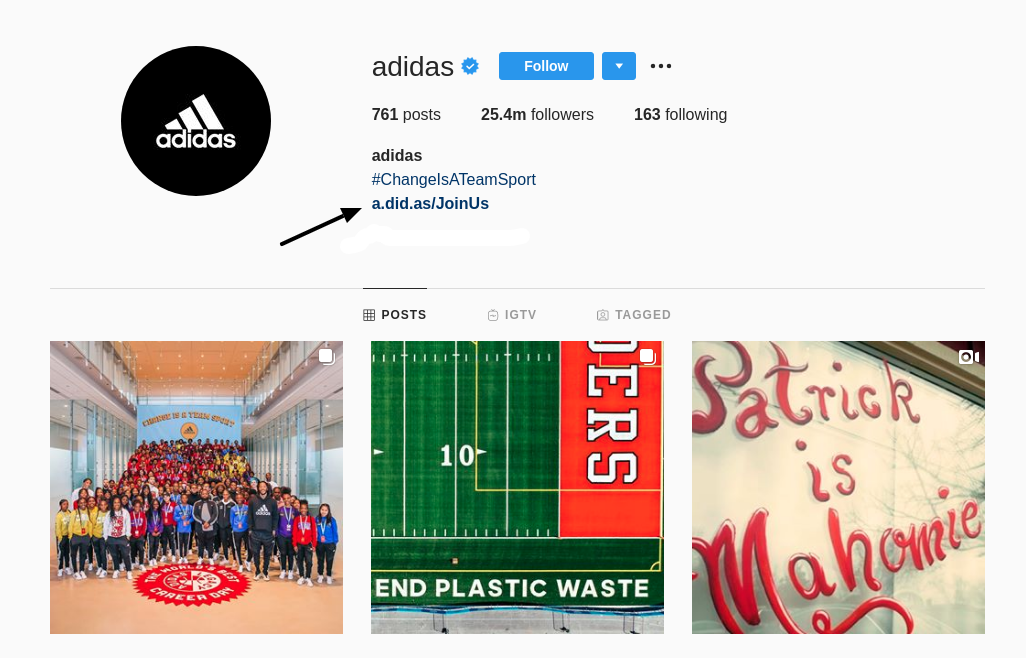 Personal brands also apply short links for a bio. Usually, it redirects to the current project of an individual, for example, a YouTube channel, a website, a blog, or a business Instagram profile. Jennifer Aniston promotes the television series "The Morning Show" with a link in the bio of her personal account.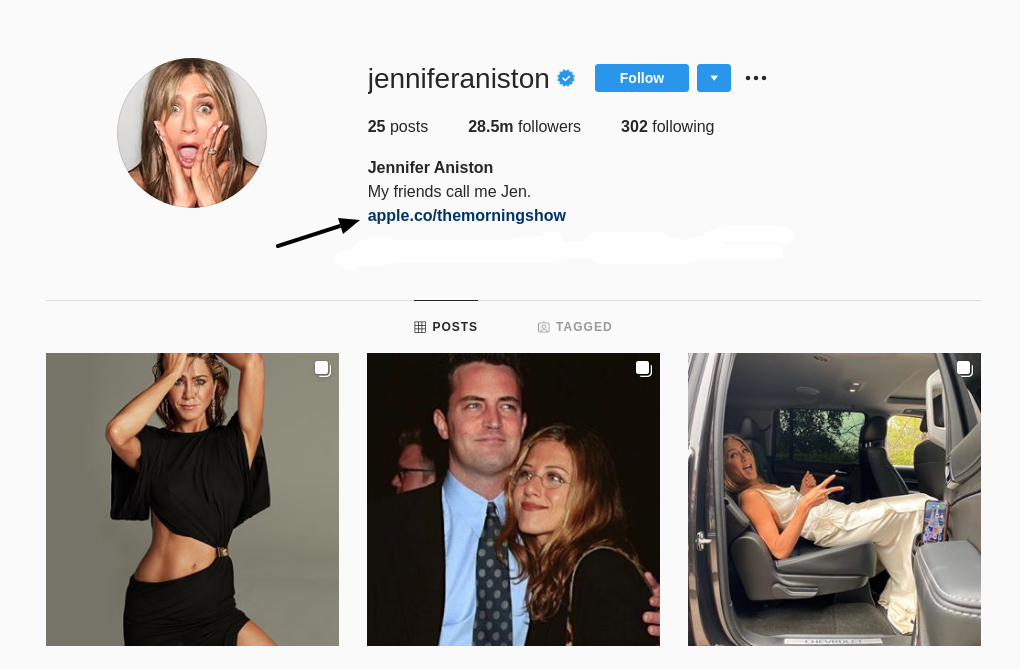 Why using branded links on Instagram is valuable for a business
Instagram provides users with sharing links in bio, stories, and advertising. The number of available characters in a bio is limited, so shortening URL matters. However, sharing a link with a generic domain misses the brand name.
Short.cm's solutions lie in the easiest way to shorten, customize, share, and track short links with a custom domain name. Advanced managing your Instagram URLs is possible with Short.cm.
---
What did you learn?
instagram shortener;
custom url shortener;
url shortener for instagram;
Read also: