Social media marketing is gaining popularity every day. However, the options are changing, making the work of media marketers more complicated. The Instagram algorithm, Facebook privacy policy, and Twitter limitations are the hurdles of each marketer. Despite the barriers, social media marketing continues to be a top used tool for brand promotion.
Short.io assists in SMM by simplifying sharing links, tracking statistics, and creating short links. Let's take a closer look at practical insights.
Short Links on Social Media – A Mean for CTR Increase
A short URL engages users because it's branded, clear, and customized. People at once recognize the brand and get an idea of the link content. URLs like "sport.xyz/swim-wear" will succeed in conquering the audience.
Short branded links are worth being used on social networks. Applications of short links include:
Creating social media posts that contain short links.
Adding a short branded link to an account description.
Sending a private message with a shortlink.
Launching an advertising campaign that includes a short link.
Social Media Posts: Neat and Informative
Businesses on social media are now split into two parts. One still uses long links on social media posts; the second already uses short links. Successful social media marketing for business requires using short URLs. Compare these two posts from Facebook: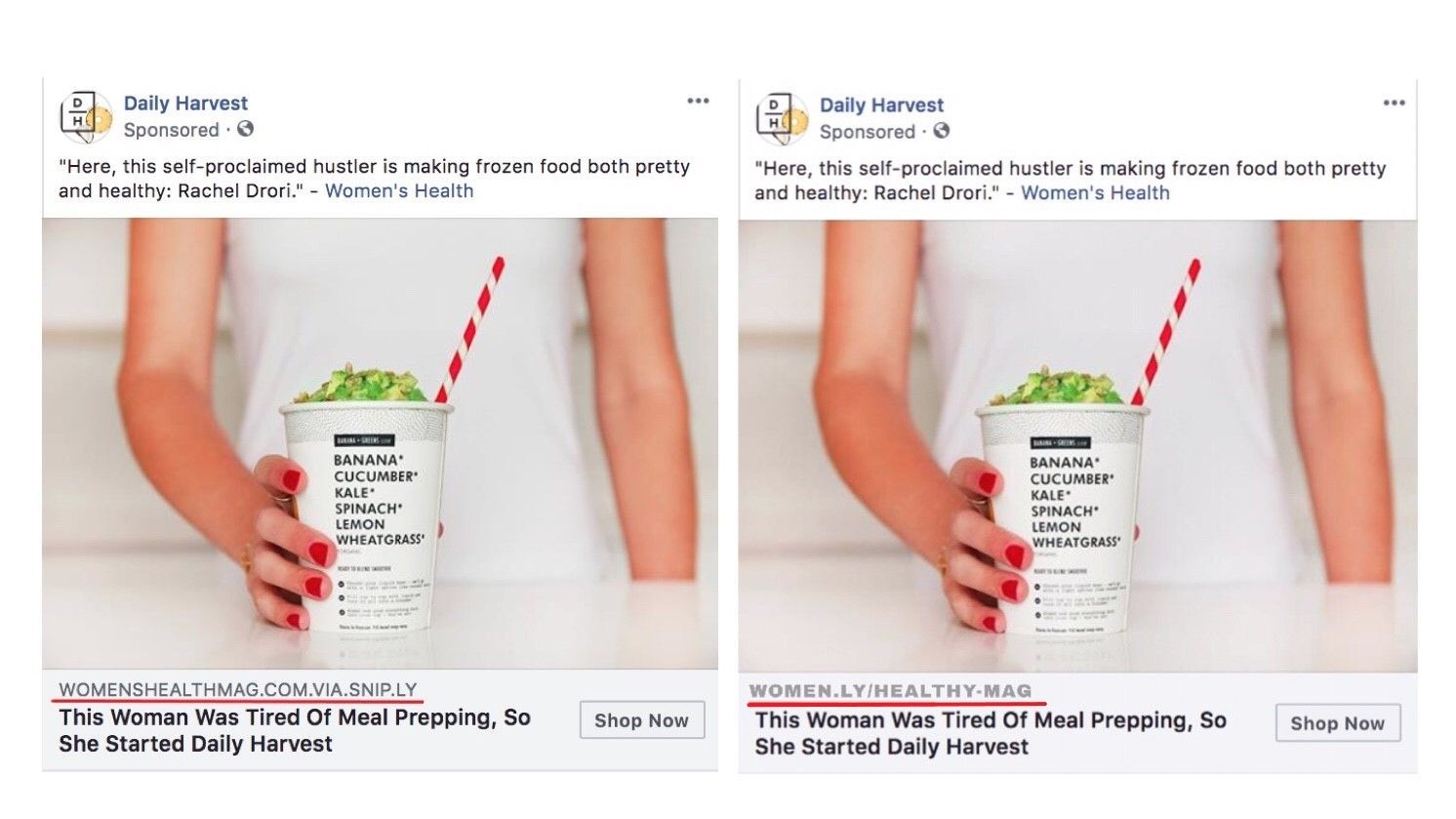 According to statistical data, the second post has engaged more visitors. For now, applying a short link on business pages is a strict rule for social media managers. Short.io provides a helpful feature for social media marketers that simplifies posting links on social networks. Sharing short URLs is available direct from a list of short links. Among available social media sites are Facebook, Twitter, LinkedIn, Reddit, and Pinterest.
Account Description: An Important Source
Filling an account description is a way to inform visitors about who you are, key features and specialties of your service, as well as, of course, to specify a short link. The short link could redirect visitors to a web page with sales, a new collection, a new feature, or a form for registration — it's up to you. The key idea is to redirect users to a source that you want as many people as possible to see and then make an action (e.g., purchase, registration).
Adidas uses a custom short link in its Instagram bio. The link has a branded domain and a configured slug, which lets users guess the content's idea.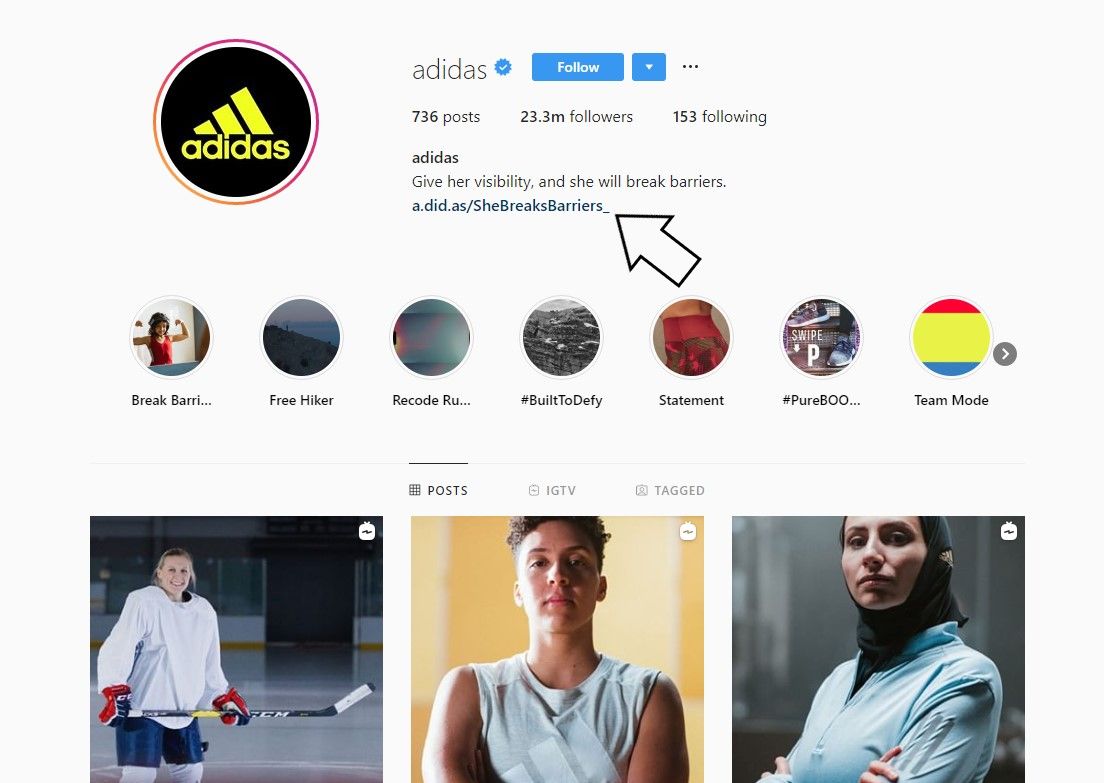 Otherwise, experience has shown that most of the brands use generic domains like "bit.ly," "ow.ly," or "shortcm.li". As is well known, such a tendency is a long shot, as it could lead to no changes in link success because neither a generic domain nor a random slug can provide visitors with an idea of the link content.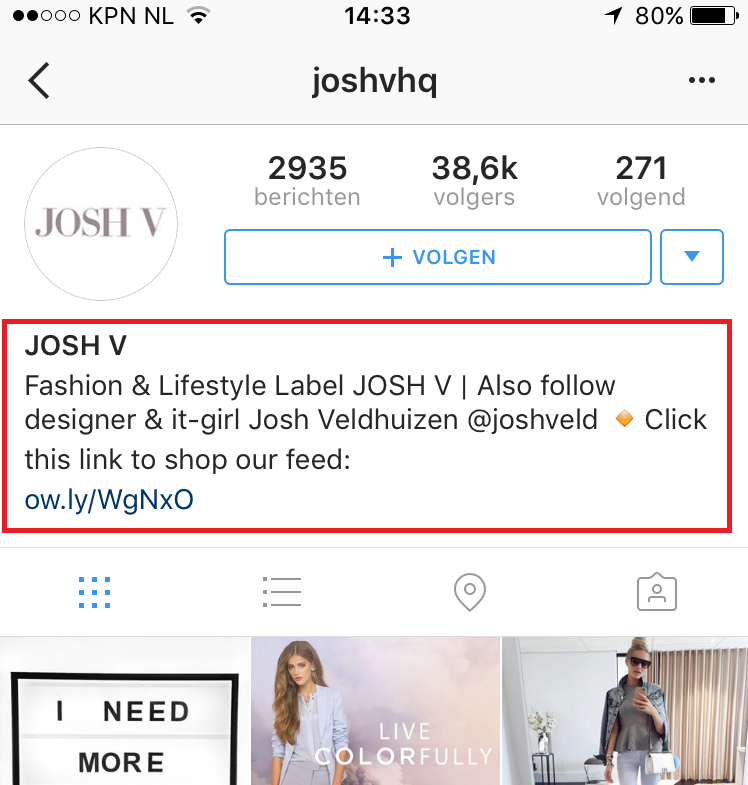 Private Messages: Detailed Information
Using private messages for sharing short links is helpful when it comes to more detailed information. When a customer sends a message on Facebook requesting a price list or an invitation link for a webinar, it would be more professional to send a short link with the requested information.
First, such an action shows an advanced level of communication with customers. Second, using a short branded link is more convenient for a visitor. And lastly, there's an opportunity to check whether the customer clicked a link or not through the short link's statistics.
Statistics: The Number of Clicks
How did it come about that using short links on social media engages more customers than original links? By applying statistics. The same relates to the shared short links by a social media manager. To check the success of a link and compare the achievement of several links, social media marketers track statistics.
Short.io provides a wide range of tools for detailed statistics. A forward option is built-in Short.io statistics that display time, location, used OS, top browsers, top countries, top social referrers, and top UTM-tags at a click. It's reinforced by a clickstream that separates each click by showing such parameters as a browser version, status, IP address, UTM tag, etc. We can speak forever about it, but it would be better if you check it yourself.

Other statistical options are integrations with analytical services for reaching more advanced metrics. Among these services are Google Analytics, Google Tag Manager, and Segment.
Final Thoughts
Short links for social media marketing are a safe bet for launching advanced promotions of social media pages. Short.io is a fantastic choice for this goal and combines both price and quality values.
---
What did you learn?
short links for SMM;
promote a brand with short links;
social media for brand promotion;
Read also: