There are other ways of interacting with links than clicking. Using QR-codes, pronouncing links, or typing URLs in the browser address bar are also forms of link interaction. Today on the Short.io blog, we'll show you how to optimize your links for voice.
When we think about URLs, the things that come to mind are online ads, social media posts, brochures, and business cards. But we sometimes completely forget that users can not only see but also hear links. Thanks to Siri and Alexa, Instagram and Facebook Stories, and Podcast development, voice is becoming increasingly common among users and is developing into an integral attribute of modern life.
If someone hears your brand name via an audio source, they might go to your website afterward. To do this, they will need to type your brand name into the search bar, choose your website from among other search results, and finally visit your home page. Unfortunately, this process takes a lot of effort, and some users might just abandon it.
One of the solutions is to route listeners directly to the home page or a page with an event/special offer. There are two ways of doing this, but neither is perfect.
1. Pronounce a long URL that redirects to a website page. It could be a bit messy and take too much time to say the long link. Nobody is interested in listening to something like, 'Visit www.mybrand.com/about-me/special-offer.' Sometimes it is difficult to read or be heard. Moreover, listeners will not remember to type a very long link.
2. Route the listeners to your home page and then describe further steps to find the site with the needed information. You could say, 'Go to www.mybrand.com,' and then 'Navigate to About me in the top-right-hand menu,' then 'Click on the Special offers section.' But then again, it is too complicated.
Both methods have the same problem: difficulty navigating and finding the required webpage. Also, users who came from an audio source look like direct traffic or traffics from an organic search with no sign from the audio source.
Short.io Offers a Solution by Applying Short Links
Short links are easily pronounceable and memorable, so they are a good solution to avoid the pain of saying long URLs.
When leveraging short URLs, www.mybrand.com/about-me/special-offer becomes brand.com/offer. Read it out of loud and notice how great the difference is. Sometimes, you need to make changes to your link, because another special offer is added, or a new podcast is released. When editing a long URL, listeners will face an error page. With short links, it's different. Even if the long URL is changed, the short URL stays unchangeable. It could be reached with Short.io, as it provides editing for a destination URL. This is perfect for the links mentioned earlier.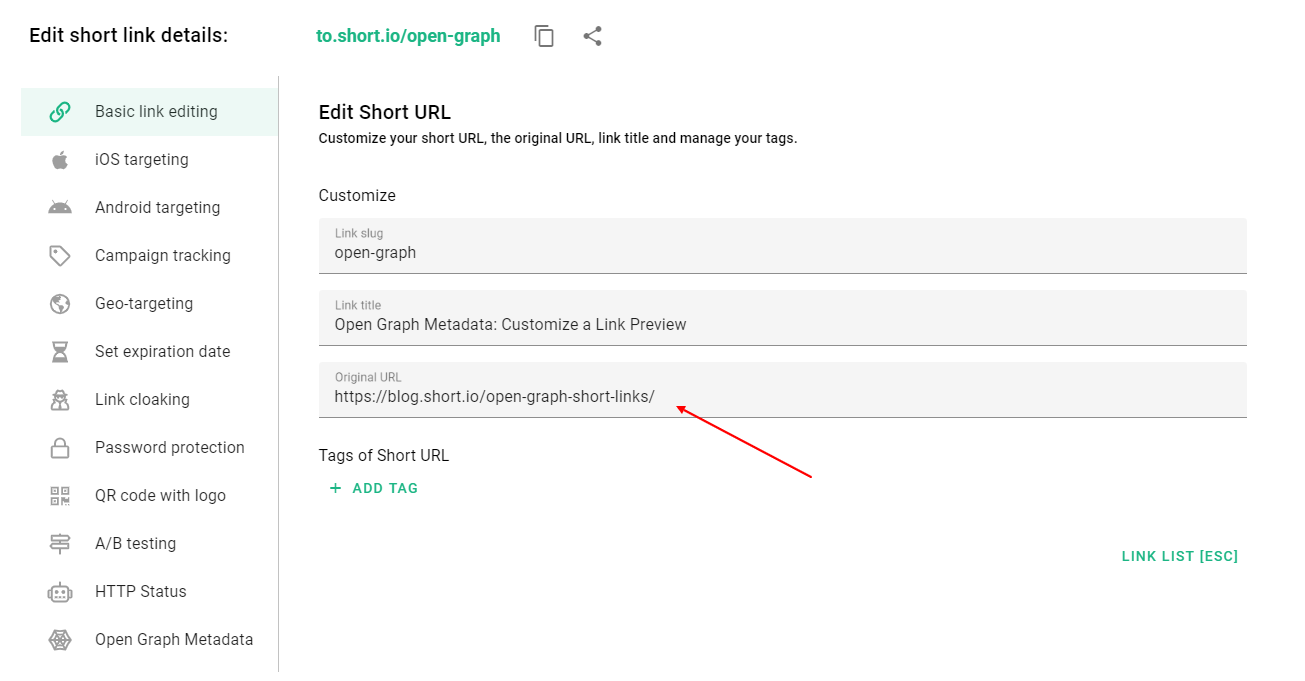 How to Track Short URLs From Audio
When a link is mentioned in a podcast or a live session, you need to somehow define the audio source visitors have come from. For example, podcast listeners can follow the brand.offer/podcast, Facebook Live listeners brand.offer/facebook, and so on.
With this method, you can compare the effectiveness of each audio source and determine which is more profitable.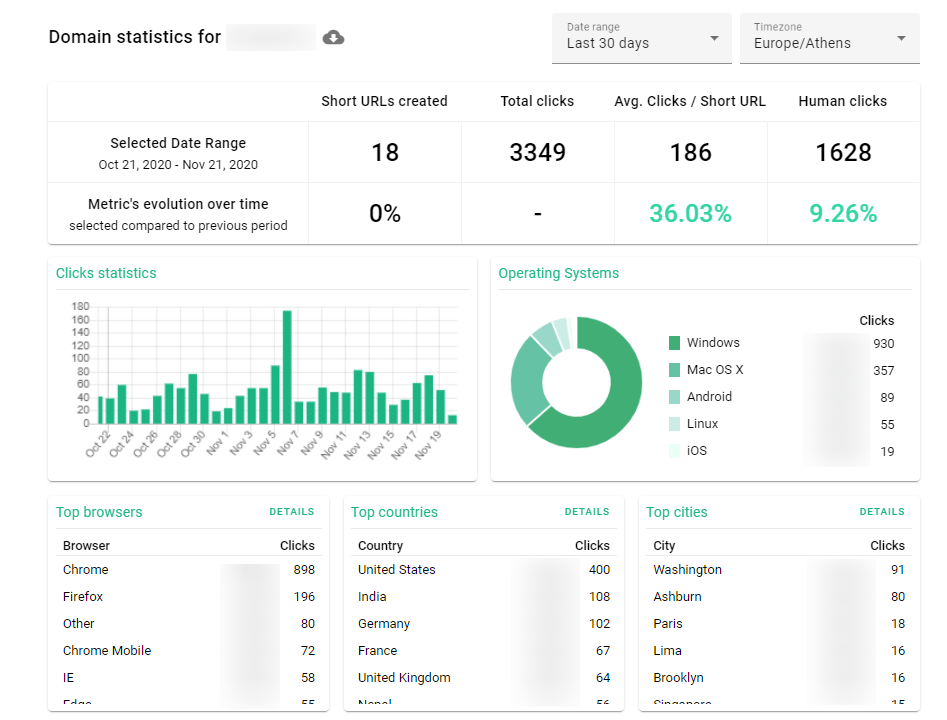 Conclusion
Using a URL shortener helps you to leverage center and front methods for promotion links and strengthening marketing strategy.
---
What did you learn?
How do I get traffic short links?
How do podcasts get traffic?
How Radio Drives Website Visitors
Read also: