URL shortening is gaining popularity, so it's now spread towards building URL shorteners' functions in an already created application. Many world-known services provide users with automatically shortened links to make sharing easier.
Today, on the Short.cm blog, we'll take a look at services with built-in URL shorteners:
Links published on Twitter, including links that users share in personal messages, are automatically processed and shortened to the https://t.co link. Any user who has access to the short t.co link can go to the original URL.
However, when reading a tweet on twitter.com, the original URL is displayed. Informative tweets need to have a short link, as Twitter limits the number of characters. A short URL lets you save space to create an attractive tweet.

Note: You can't stop using t.co service, because it's required by Twitter policy.
The https://t.co service is used only for links published on Twitter and is not available for other applications or sites.
When you post a link that is longer than 26 characters, LinkedIn automatically shortens it with the "lnkd.in" domain to make the update is easier to read. This also leaves more characters for your text. If you're sharing an article and there is no text after the link, the URL might be hidden.
Buff.ly is a URL shortener that is built into Buffer, a social media management tool. With Buff.ly, you can shorten your links, customize them, send them to all of your social network channels, and track the statistics on the Buffer platform. Buff.ly is a perfect URL shortener for those who use Buffer as a scheduling platform.
You can opt to shorten links with the buff.ly domain or not. This is a useful option as it lets you send a link with your branded domain.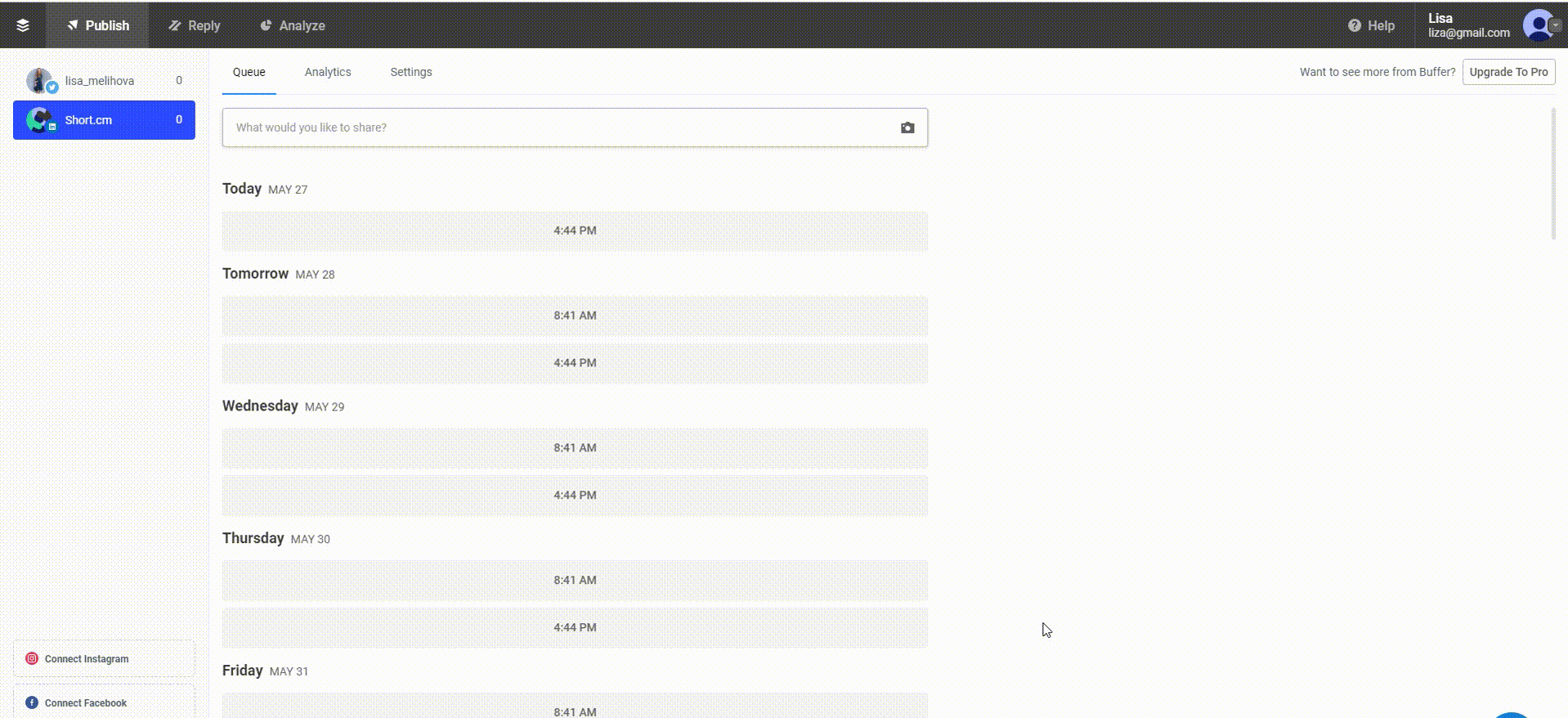 HubSpot automatically shortens your URLs when you publish social posts through HubSpot to save space, track clicks, and create simple links for your audience.
By default, HubSpot shortens any links that are shared in social posts to 23-character "hubs.ly" tracking links when posts are published. HubSpot automatically adds tracking parameters to URLs (utm_content, utm_medium, and utm_source) to track traffic metrics back to the original post. Custom tracking URLs are not supported in social posts published through HubSpot. While some social networks track multiple interactions with a post as a click, HubSpot only tracks direct clicks to the shortened URL as a click.
Note: The automatic link-shortening cannot be turned off. Source
Conclusion
So, if the abovementioned examples have inspired you, use the Short.cm API to build the URL shortener into your app. After you have integrated the shortening function into the app, your customers will have the choice of either using your branded domain or creating short links with their own branded domains.
---
The article is about:
Link shortener in an application.
Shorten links in your app.
How to build a url shortener into an application.
Read also: