A URL shortener is a primary tool for sharing links on social channels with your customers, colleagues and simply followers. Link shorteners have to meet all your requirements: to be convenient, quick, and profitable.
Today, on the Short.io blog, we will walk you through 7 criteria on how to find the best URL shortener for your business.
While looking for a link shortener, pay attention to the ability of the service to brand. In Short.io, you can replace a generic domain "smth.short.gy" with a branded one "yourbrand.com". Branding URLs allows increasing the brand trust and recognition.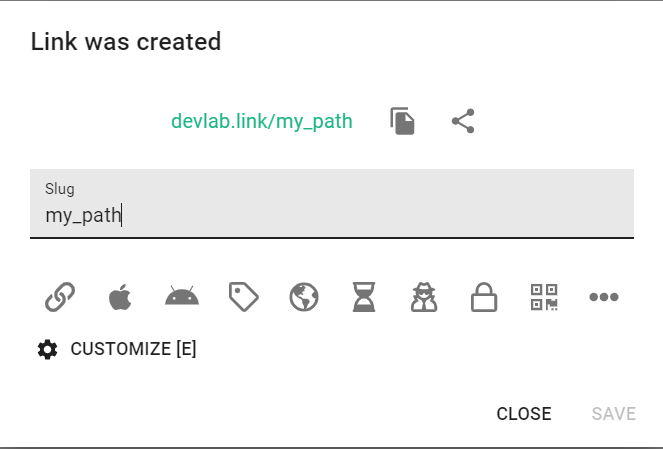 Customized URLs help the audience understand the content of the link. As a result, users click the links without suspecting URLs to be spam. When you shorten a link with Short.io, the URL slug is random. For customizing a link, just change a path and save. A custom short URL looks like yourbrand.com/travel-advice, yourbrand.com/money, yourbrand.com/healthcare.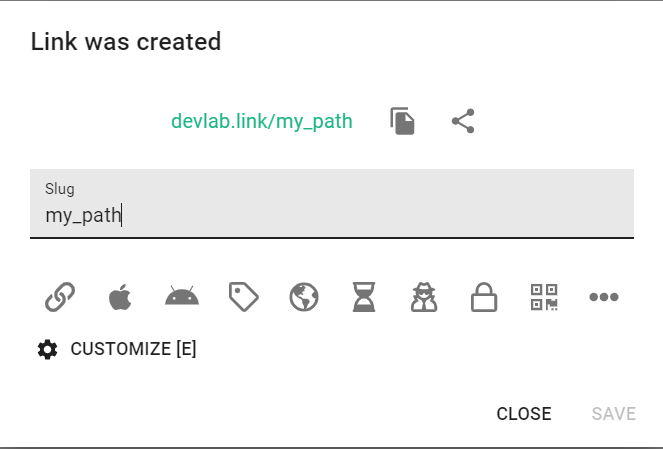 Detailed statistics of short links help you understand which posts engage users most as well as statistics give results of the most frequently used devices and the best time and place for publishing a link.
The benefit of Short.io statistics lies in its interface. The statistics include graphs and tables, which display:
total clicks (if it is a domain statistics);
bots and real clicks;
top countries;
top cities;
top browsers;
top referrers;
devices used;
the time of a click;
the date of a click.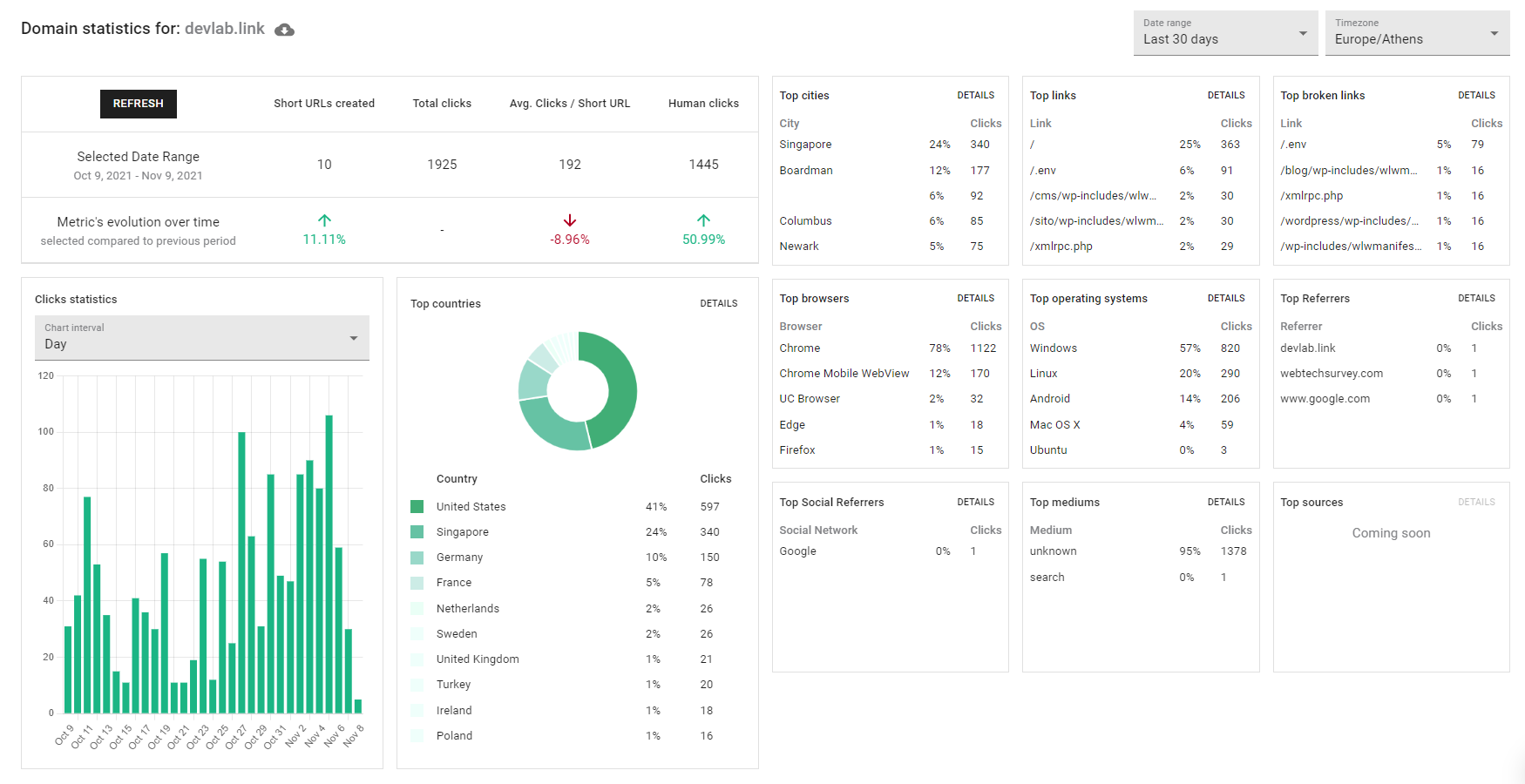 The ability of a shortener to integrate with other apps makes your work automatic, which saves time. You don't need to spend extra time enhancing your brand; just get acquainted with integrations.
Short.io integrates with software platforms, from WordPress to Zapier so that you can shorten links and track clicks. If you don't find what you need, you can build integration with our free API.
Customer support matters. For companies to build a stable, permanently growing business, a support system is crucial. Listening, appreciating, and respecting customers are non-changeable values in customer service. Only after conquering these aspects, support team has to move towards modern technologies such as chatbots. Firstly, is being human to the customers.
Short.io provides 24/7 Mon-Fr support, so you will receive help as soon as possible, enabling you to work at full capacity.
Providing security is one of the essential conditions of a URL shortener. You share the info with the service, create links, view the statistics, add team members, etc., so the information must be secure.
Short.io meets all the security requirements of GDPR. Therefore, be confident: Short.io never shares personal customer data with third-party services.
Insecure short links increase the posibility for hackers to get access to personal information. Any computer fraud system can monitor who has visited the website, when, and from where. The https links, on the contrary, increase the website's trust and reliability.
As Short.io worries about the security of data, we provide SSL certificates for short links for free. The provider of SSL cetrificates is Let's Encrypt.
Conclusion
The seven characteristics you have acquainted with are the main criteria for a link shortener. Besides, each URL shortener has additional features like mobile targeting, link expiration, link cloaking...The required set of features depends on the reasons for using the link shortener.
---
What did you learn?
how to choose url shortener
the best url shortener
utl shortener comparison
Read also: