Short links are a powerful marketing tool to drive more clicks. Vanity URLs attract more users as they are attractive, small, and reliable. Since Instagram allows only one active link in the account, applying short links becomes even more helpful. By the way, Instagram should allow adding an active link to promoted posts, but for an additional cost.
Today, on the Short.io blog, we will walk you through the five methods to apply short links on Instagram.
1. Add a Short Link to your Bio
Adding a short link to a bio has some advantages. The first is that a short, customized link engages visitors so that they click the URL more often. You would agree that a link like brand.com/article is more trustful than bit.ly/hfeiGFEU. The second is that you can provide followers with relevant information. Short.io allows editing the original URL without changing a short one.
2. Direct Visitors to the Instagram Mobile App
Redirect your visitors straight to the Instagram app with the Short.io mobile links. When sharing a link via SMS or email, your users will click the link, and if the application is installed, Instagram will be opened in the mobile app. As your users are already logged in to their accounts, that is helpful, allowing them to comment, share, and like your post immediately.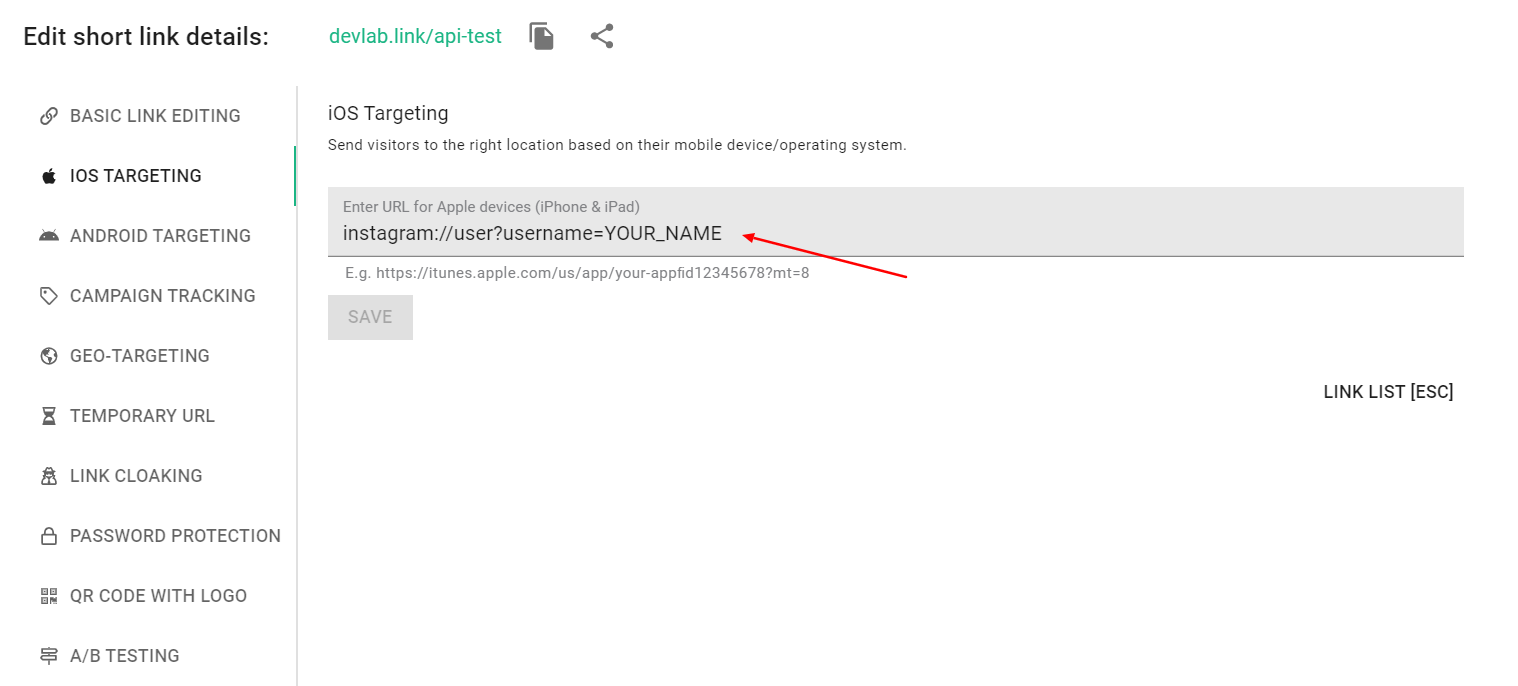 3. Apply One Short Link for All Social Channels
If you use auto-posting with long links to social networks, the links are duplicated to all social media. This is a disadvantage when it comes to adaptable links. When using short, branded links, an auto-posting service will share one short link to all social networks. Leveraging custom URLs is not just useful for brand recognition and character-saving; you can also use the same link for all social platforms.
4. Add Links to the Stories
Adding a clickable link to the bottom of the stories is a great chance to increase account engagement. This feature is useful for business account owners who want to improve their sites' traffic and get an extra opportunity to interact with followers. Bonus tip: If the story expires after 24 hours, save it to the account highlights.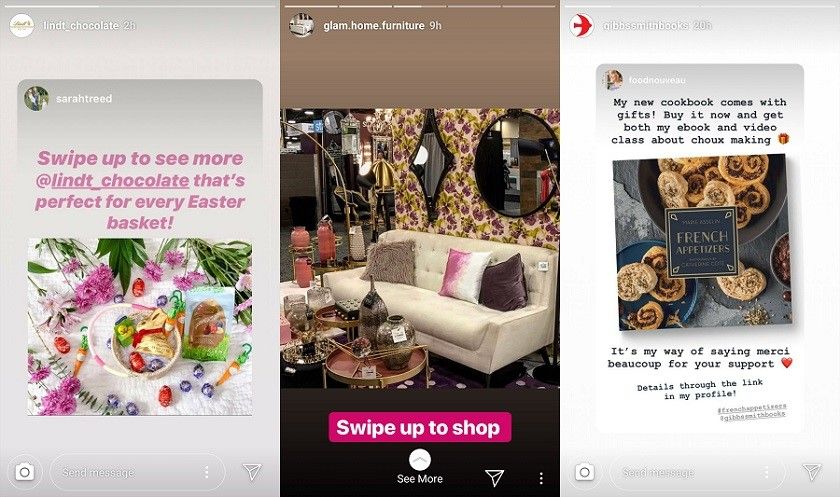 Image Source
5. Track Short Link Statistics
Instagram statistics don't show detailed data of link visits. If you want to track the URL clicks, the best solution is to apply short URLs. Most of the link shorteners let you explore the detailed link and domain statistics. If you are using Short.io, you get the data, which allows you to make a reasonable conclusion about when your audience is most active and the content that interests your visitors the most.
---
What did you learn?
instagram short links
how to shorten links for instagram
create short urls for instagram
Read also: