Short.cm for Teams is a reliable option to brand and manage links together in one place. It was created for brands and companies who want to simplify the way of using the shortener. Short.cm for Teams implements custom solutions that integrate with advanced processes for the team members.
If you're a medium or large-sized enterprise, the Team links are what you really need. However, if it's mostly just you who manages shortening features, then you don't need the advanced extensions.
On the Short.cm blog, we'll take a closer look at which companies benefit from using Short.cm for Teams.
Multiple Teams
A tough task for a manager is to organize the work correctly. The "Team links" function allows you to create multiple users' groups and to give access to the different sets of domains. For example, it could be groups of subsidiaries which use various domains. If you own a small business, you can create one team to manage links with key co-workers.
In owning a team, you assign roles with the required permissions to every colleague.
Owner - a team member who has created the team and the only one who can delete it. It is a unique role per each group, which gives complete control over all team functions. The "Owner" is the very first one who starts to form the team and assign the following roles. The team members inherit the price plan of the owner.
Admin - a team member who can manage members and domains and have full access to link reviewing and operations. A team can contain any number of "Admin" members assigned by the "Owner" or "Admins
User - a team member who can observe statistics and have rights to create, edit and share links.
Read-only - a team member who is allowed to look through statistics and share links.
By using teams, you don't share your password with colleagues. Short.cm provides an opportunity to give safe access to links.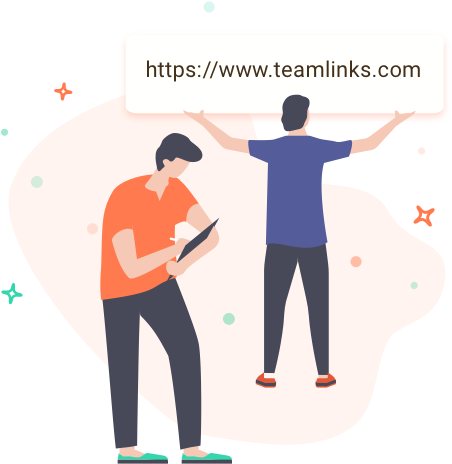 Multiple Domains
Short.cm for teams broadens the number of available domains, as an account may require a vast number of groups. With Short.cm for teams, you're allowed to use 50 domains on the Team Plan and an unlimited number of domains on the Enterprise Plan. The plan you'll choose depends on the scale of your business and the number of links the team creates.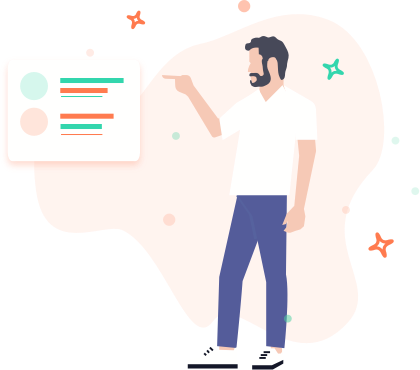 Single Sign-On (SSO)
Save your time while creating accounts for a big team. Sign members on the URL shortener automatically. As a corporate administrator, you may allow members of a corporate email to log into Short.cm without registration. With SSO, Short.cm creates an identity-verification process so your team members can log in without creating a password.
The advantages of SSO:
Simplicity: no password, no login, no registration. Clear and simple login.

Speed: It takes five seconds to log in to Short.cm, specifying a corporate email.

Security: Users don't provide any personal information, so they don't need to worry about hacker attacks.
Two-factor Authentication (2FA)
The purpose of 2FA is to provide an additional way to verify that you are the owner of the account. Advancing the account security and complicating the hacking process is necessary steps when using services where you keep money billing information and/or personal data.
The Short.cm two-factor authentication gives confidence in your online safety. As a team owner, 2FA is even more essential because you are responsible for all of the team's linked security.
---
The article is about:
Corporate link shortener.
A Link Shortener for teams.
Collaborate work on shortening functions.
Read also: