Content planning, project development, reports, file sharing between the departments... Any business can be quickly buried under a wealth of information. Short.cm is here to help social media marketers, managers, businesspeople to make things as clear as a bell.
Time-and-project management tools
For the proper organization, it is not necessary to keep thoughts and plans in your mind. You can test the following applications to successfully manage the projects and correctly organize your work on social networks and in daily life.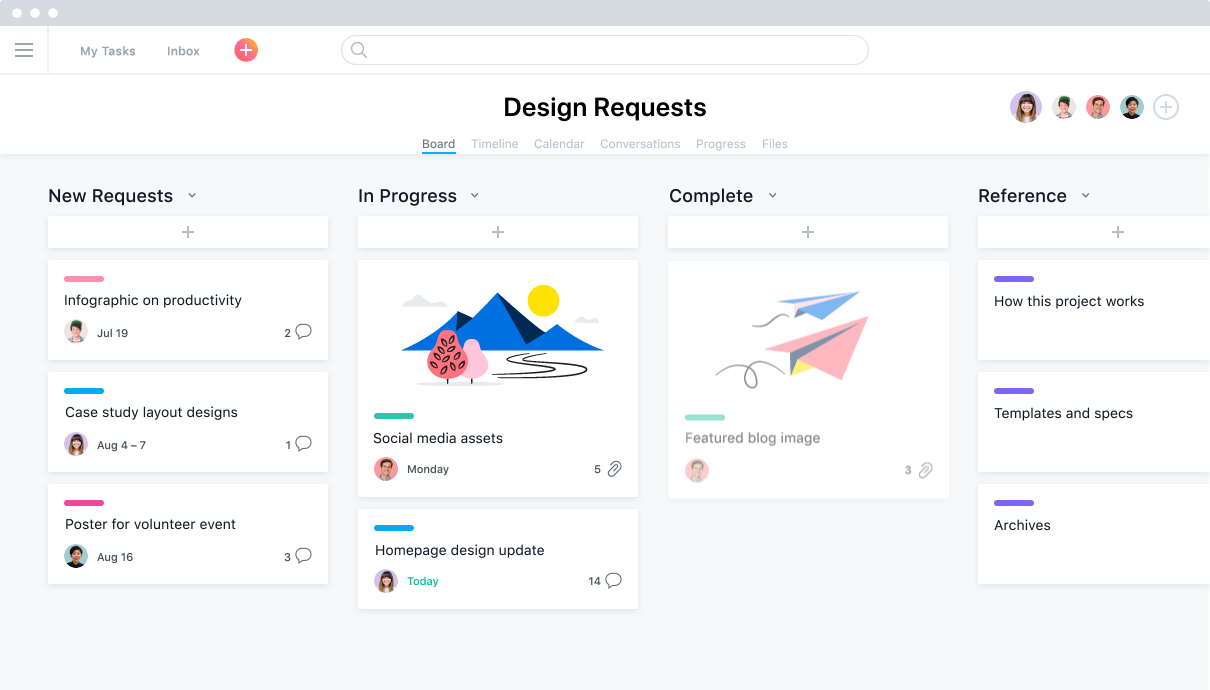 Asana is a simple application for project management. One of the best features in Asana is that you can add tasks to a list (board) or calendar. In the calendar, you can see when and what you need to do. When you have finished a task, click on it and mark as a completed.
The application is convenient for managing projects and assigning tasks to each participant. Asana allows you to sort tasks by "new," "in progress," "finish by a specific date", and "completed." Add team members to the project's tasks to track current progress.
The application sends an e-mail with a notification before the date of the task completion.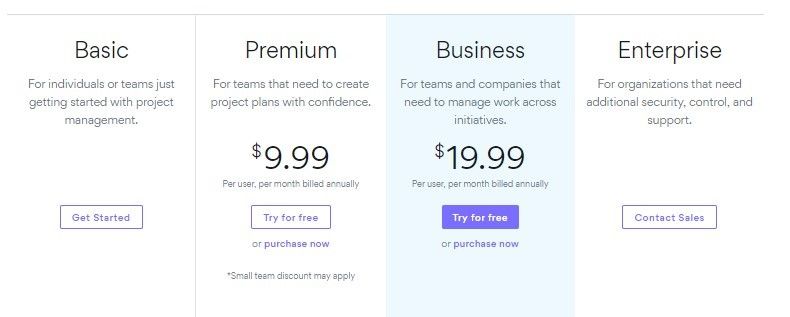 Google Calendar is an irreplaceable app, as it combines both a fantastic interface and a basic set of necessary features. Moreover, it integrates with your smartphone's calendar.
Google Calendar has a universal interface, thanks to which you can see your tasks for the weeks ahead. Tasks can be colored, grouped by topics. Add the participants to the tasks and comment one separately.
In the mobile version, Calendar can pull up news, which is somehow related to your goals.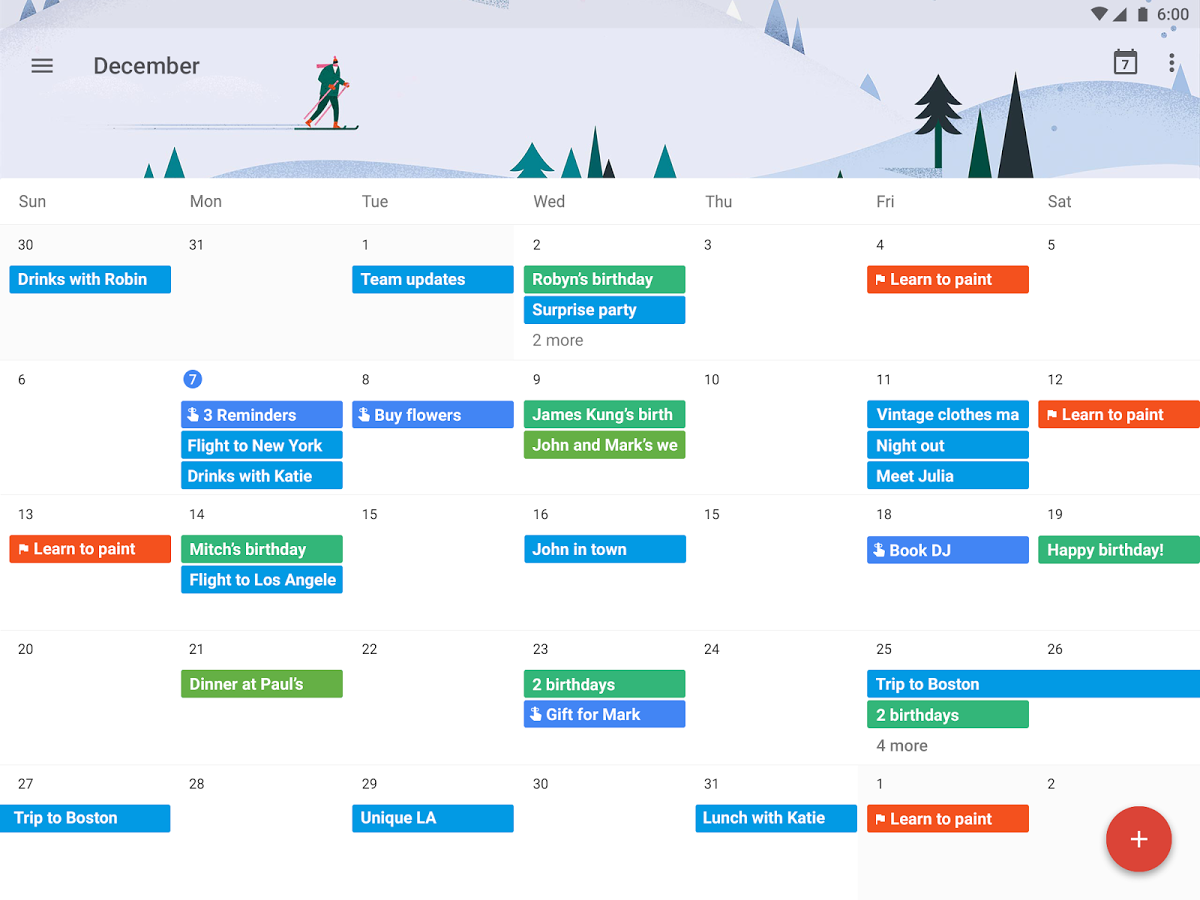 Pricing: The application is free.
Notion is an application that combines notes, documents, spreadsheets, and project management tools. One of complete applications one can use to build a personal dashboard (or professional) and migrate all other services to it. No more calendar, task, notes, financials, lists, writing and wiki apps, just Notion.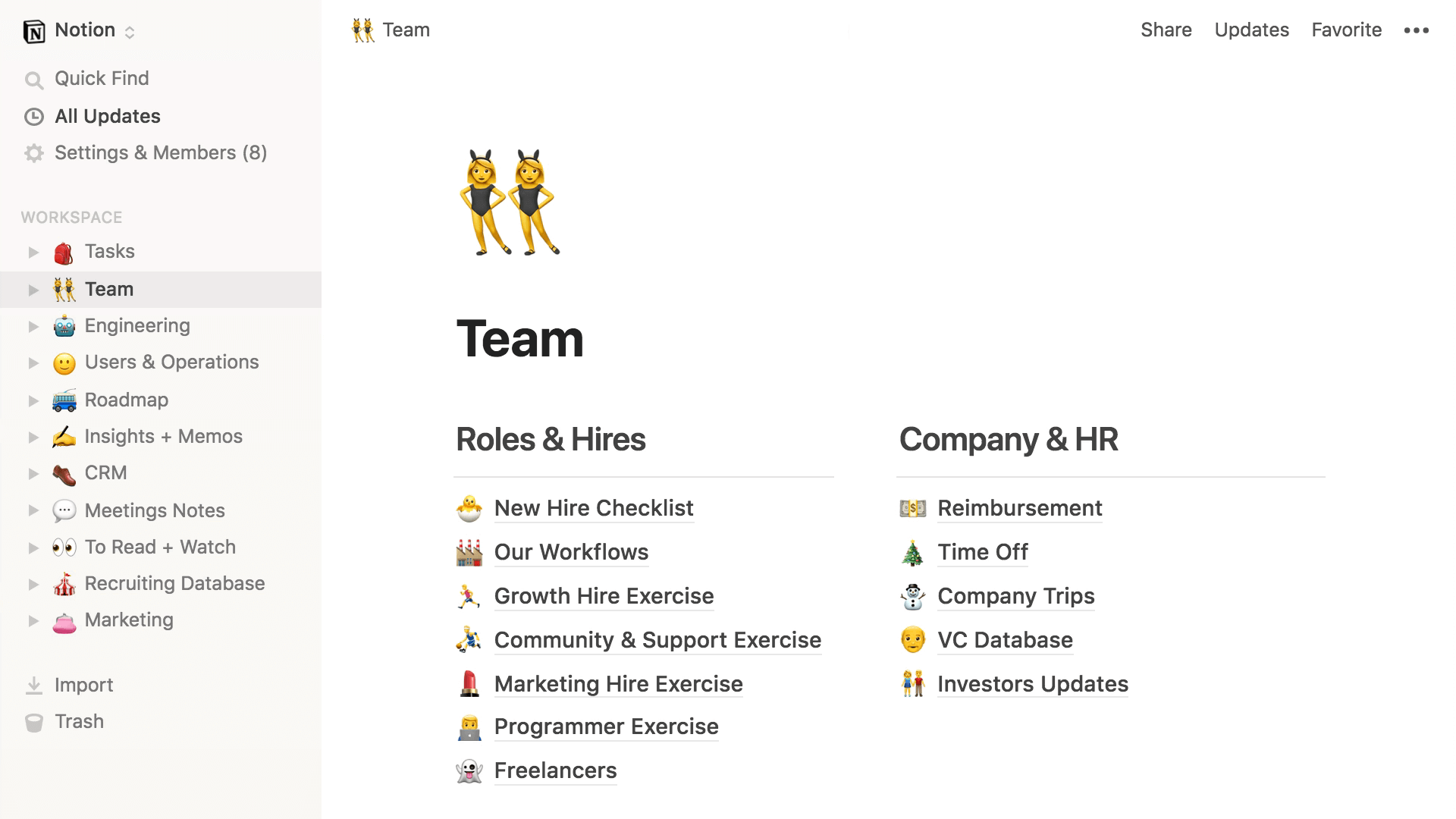 Branding Tools
Branding is a powerful idea that allows you to stand out competitors. The branded posts and images grab customers attention as they are unique.
With Short.cm links, the posts become branded and full-field. The more shares your post gets, the more users learn about your brand thanks to the unique links. The advantages are that you can increase not only brand recognition but also track the success of your posts: the number of shares, likes, clicks.
Scheduling Tools
Instead of opening social networks and publishing content manually, there're some tools that save your time.
Buffer is a smart tool that can help you to schedule social media posts for further publishing. It has a simple interface that is easy to use and understand. You can post updates or schedule posts utilizing the Buffer dashboard. Buffer allows you to publishing to Twitter, Facebook, LinkedIn, Google+, Instagram, and Pinterest.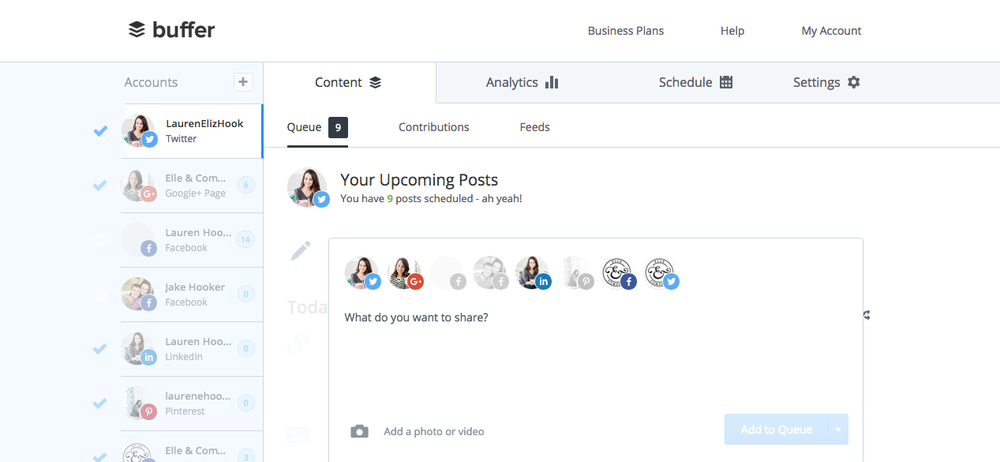 With Buffer, you don't need to keep an eye on the clock for sharing a post.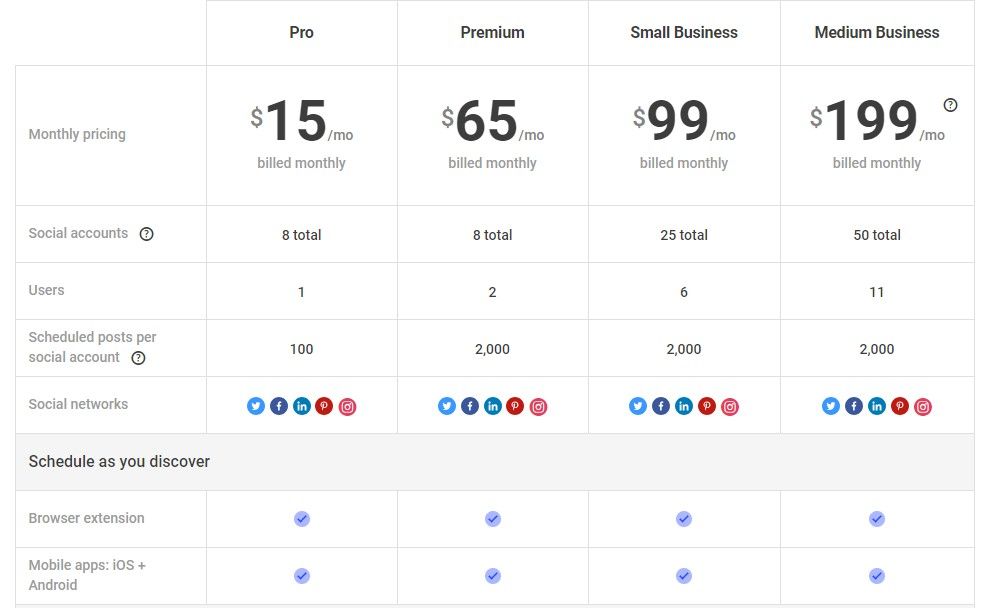 The service offers the following features: scheduling posts on Twitter, tracking statistics and references, hashtags, topics, etc. Statistics are provided in real time. The tool also allows you to manage multiple accounts. Tweetdeck helps you not only to save time but also to track the account activity.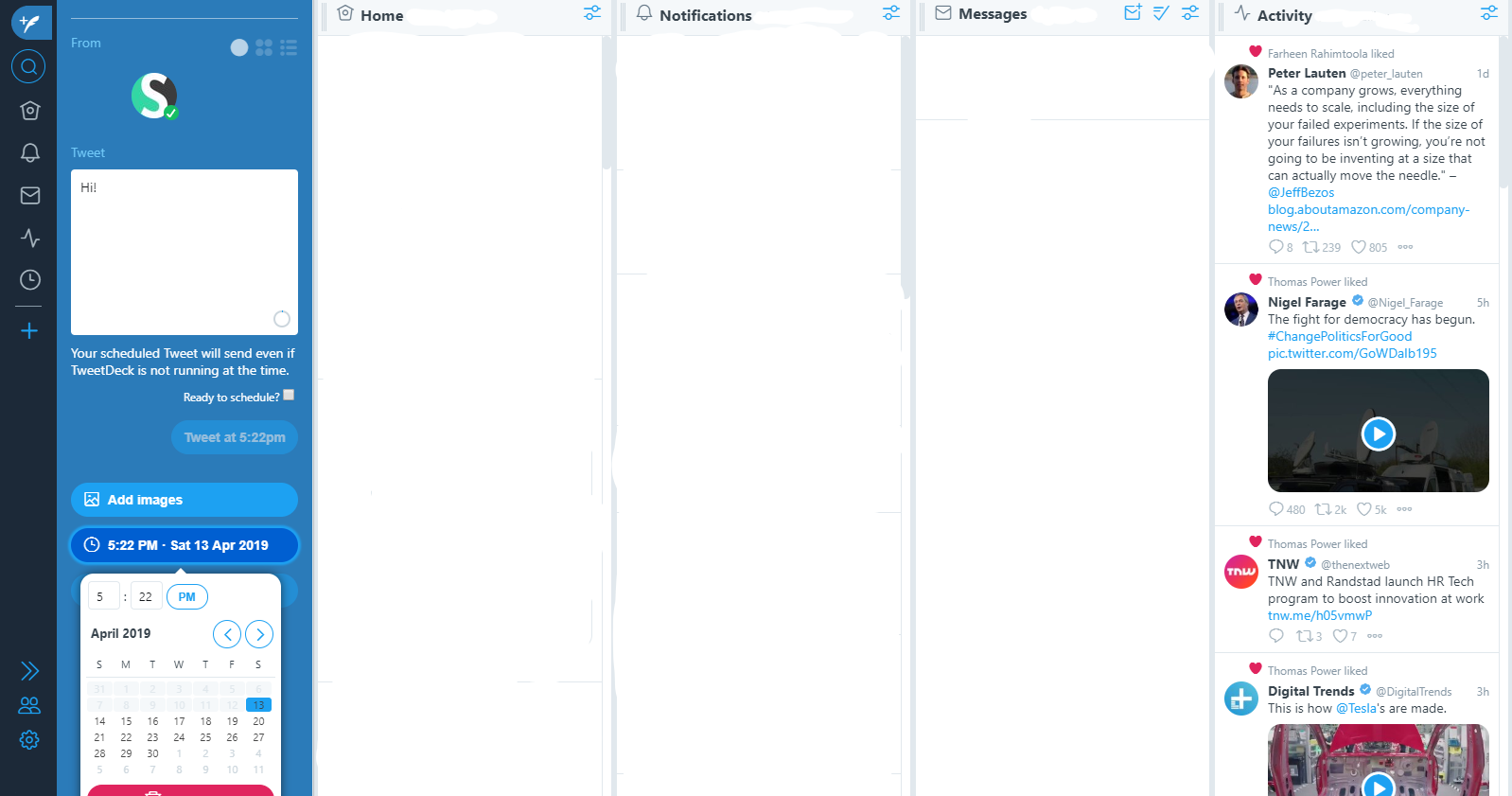 Other tools
Grammarly is worth mentioning as it corrects your writing, taking into account grammar, spelling, punctuation, word choice, and style mistakes. With Grammarly, you'll always be ready to share correct and qualified text.
Grammarly's plans and pricing:
Individual Subscription
Monthly — $29.95 USD/month
Quarterly Subscription — $19.98/month (billed as one payment of $59.95)
Annual Subscription — $11.66/month (billed as one payment of $139.95)
---
What did you learn?
The best tools for every business to simplify the work.
Every business should test the management tools.
Short.cm is a tool to simplify your work.
Read also: