Pinterest is a visual search network. Imagine that you are searching for something on Google, but each site looks like an image. Today, on the Short.io blog, we'll walk you through the opportunities that Pinterest provides for businesses.
Pinterest is gaining popularity among internet users. The target audience is mostly women. However, men's activity is approximately 30%. At first sight, Pinterest may seem meaningless for brand promotion, but it is much more necessary than it sounds.
Note: Only short links with a branded domain can be leverage on Pinterest. Generic domains like bit.ly and shortcm.li are forbidden.
Lines of Business That Find Pinterest Useful
The social platform is perfect for e-commerce. To succeed on Pinterest, a company should meet some criteria:
1. The target audience is mostly women.
2. The service can be introduced visually:
food
fashion
travel
beauty
design
any online store
Pinterest is a secret weapon for online shopping. Via Pinterest, users find helpful things more often than via other sites. That's because people are looking for a specific idea or product purposefully, not mindlessly scrolling the feeds in search of something interesting.
3. The business has a blog. Share articles that are visually enhanced with images containing some text.
The Pinterest advantage is that brands evoke emotions of searchers with the help of attention-grabbing images. All Pinterest users are visually conquered. They are people who like what they see.
B2C companies, unlike the B2B ones, find Pinterest useful for brand promotion. However, nothing is impossible. If you introduce the B2C, turn on your imagination, and do your best to find the target audience.
This is an example of an Amazon Pinterest account.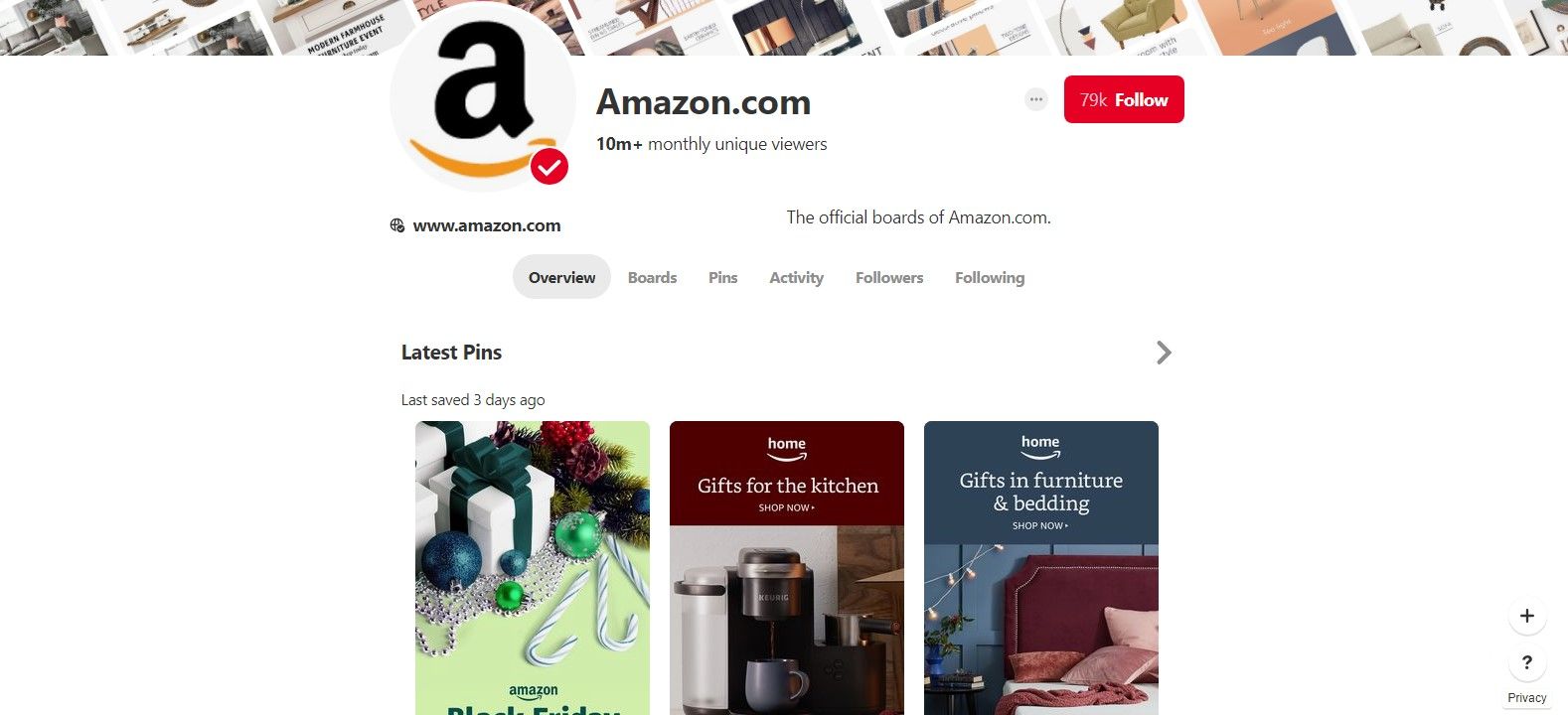 How to Leverage Short Links
1. Add a short link of your website/blog to the account description to simplify the way of visiting the site.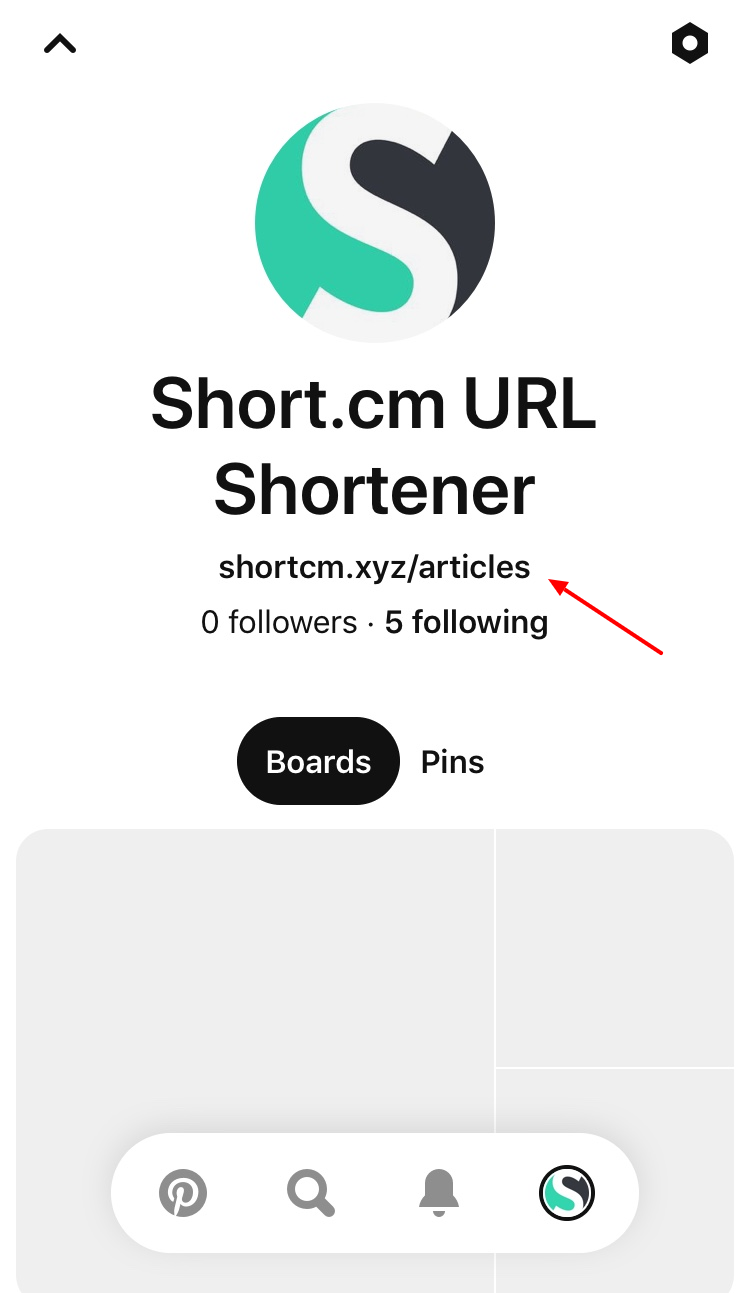 2. Describe images using text and a short URL. Add a short link to the destination website. Users read the description and then click the link for more detailed information.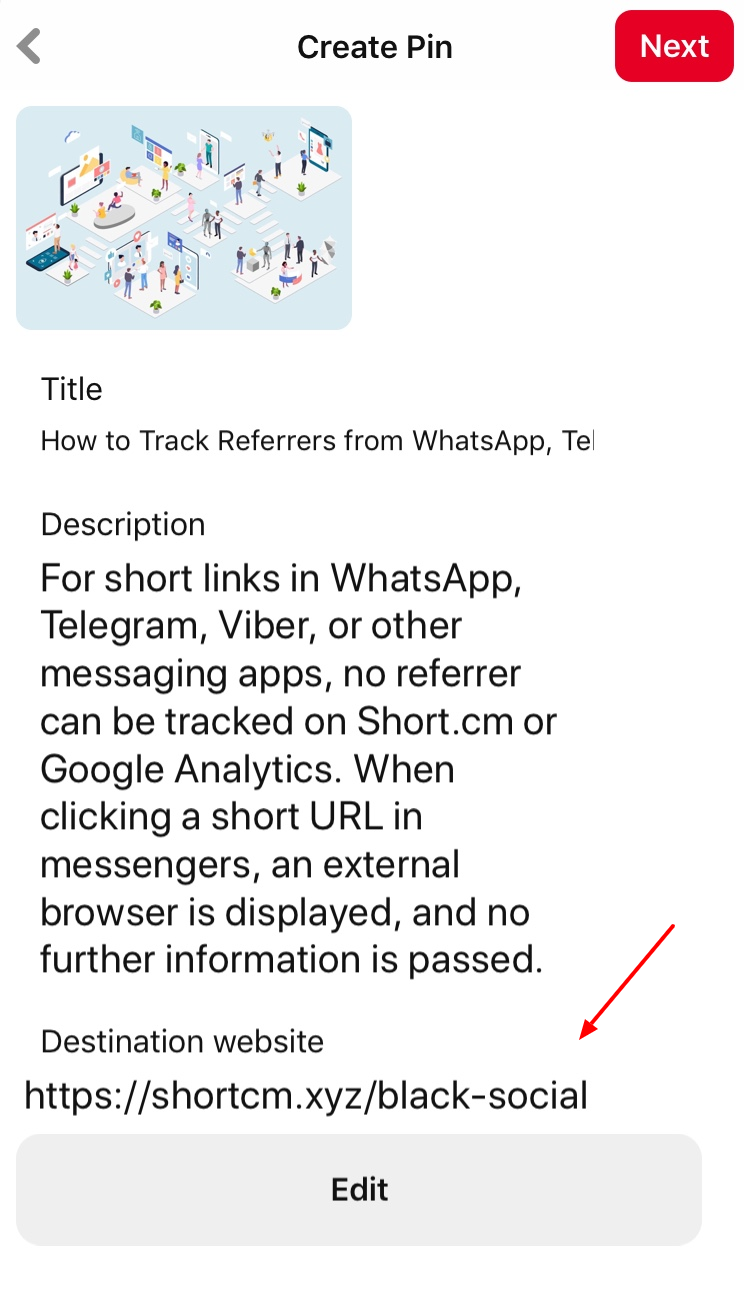 3. Add a link to your board descriptions. This increases the number of redirects to your site. Remember to use keywords in board names (and descriptions) to be listed on Pinterest search results.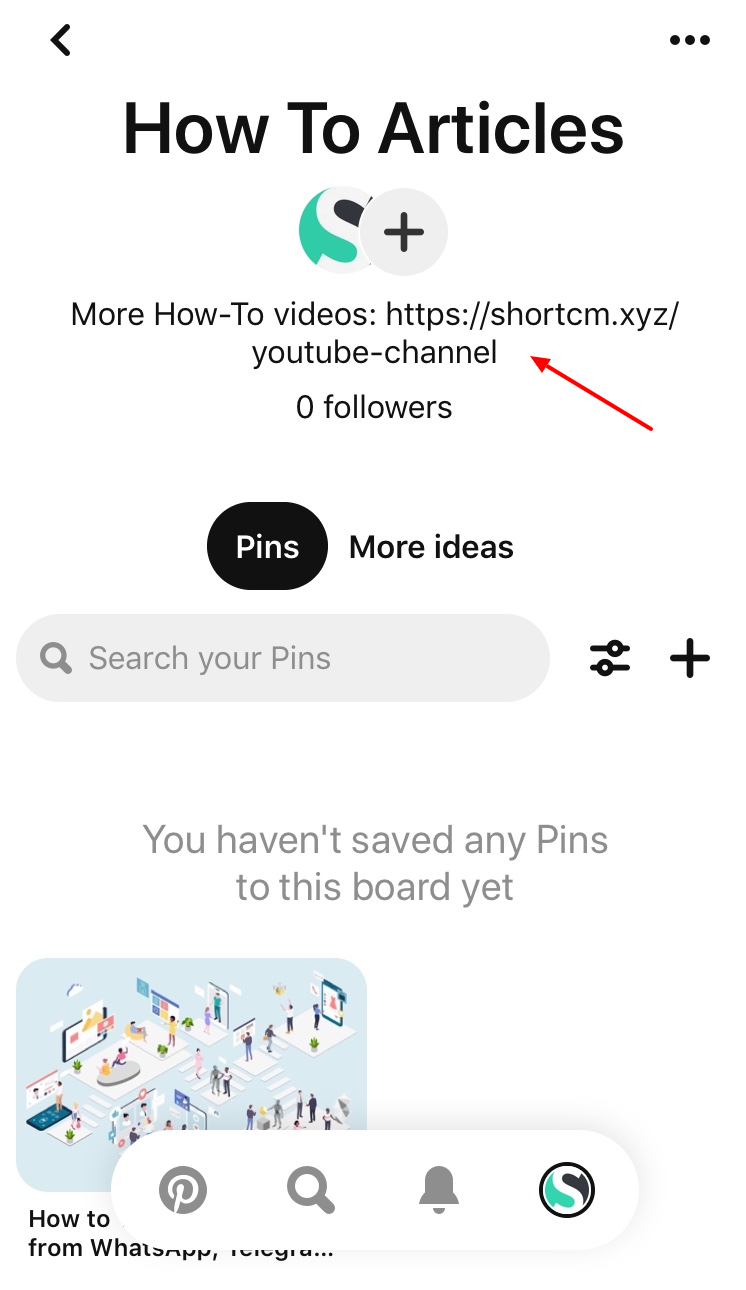 If subscribers from Pinterest visit your site by following the link, your overall rating will increase. Short links are readable and contain a few characters. If a short URL is not clickable, users can easily enter the link manually in a browser.
Note: To dive deeper into statistical data, set Google Analytics ID for your short domain.
In case of using Short.io as a URL shortener, you can not only set the advanced statistics but also share your links from the Short.io dashboard straight to Pinterest. Such direct sharing simplifies the way of copying and pasting links.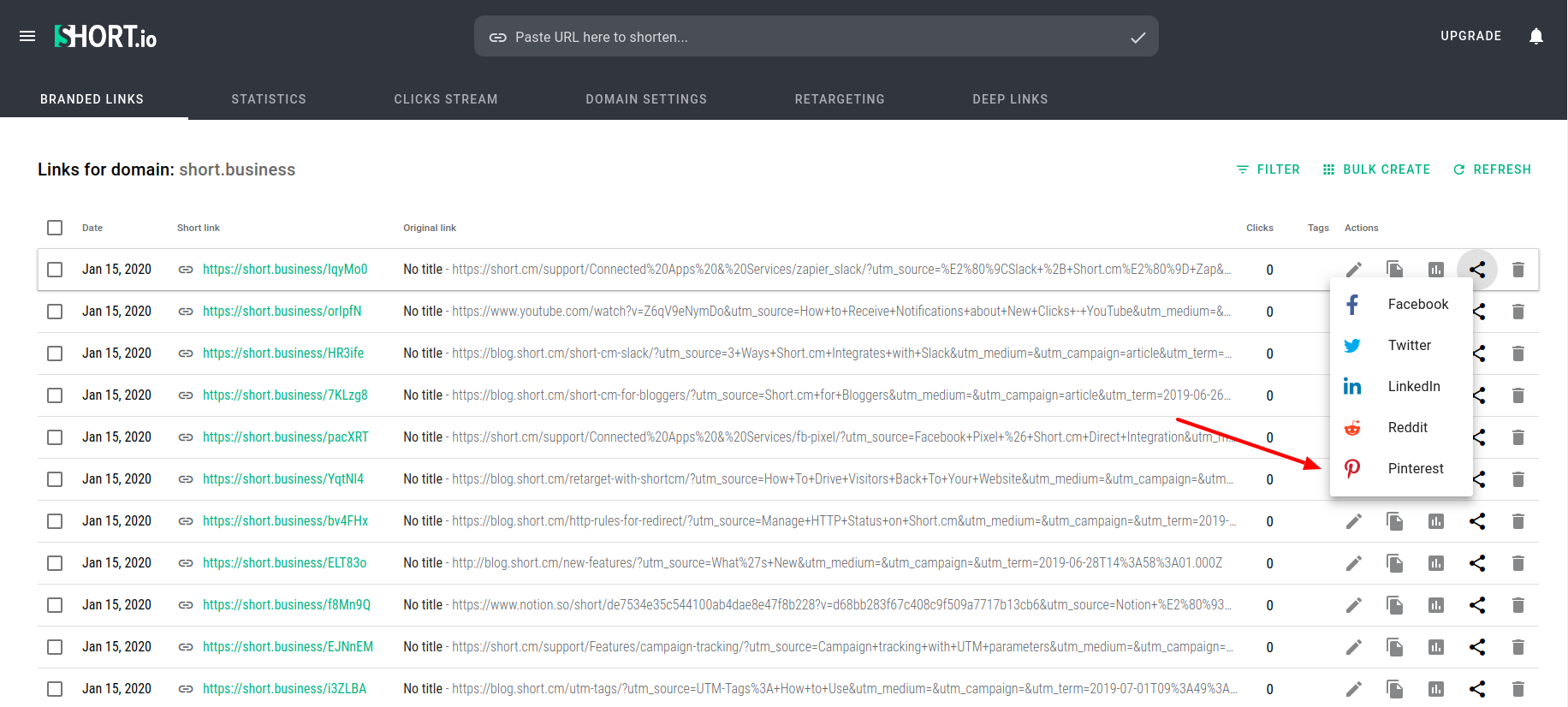 ---
What did you learn?
Short.io for Pinterest.
How to use short links on Pinterest.
Why do you need short links on Pinterest.
Read also: