LinkedIn is a terrific social network that opens doors to plenty of career opportunities. With the help of LinkedIn, finding a new job, partners, or investors is possible. Even though LinkedIn is listed among the social networks, it doesn't take the typical form of social media that we are used to. You'll rarely find photos of pets, dishes, and family portraits there. The basic concept is based on building a professional network.
How We Benefit from LinkedIn
There are a number of ways in which LinkedIn can serve us advantageously:
for marketing research;
for direct sales;
to search for investors;
to find partners and employees;
to drive conversion.
LinkedIn is a beneficial but quite sophisticated tool that doesn't look like any other social network site. It has its own requirements that lead to successful LinkedIn use. Let's look through some factors that will allow you to make the most of LinkedIn.
1. Fill in a personal profile.
Fill in all of the fields in the account description so that you will be easier to find among the high number of other profiles. If you want your account to appear more often and be placed higher in the LinkedIn search results, use keywords in the fields like work experience, status, post title, description, and key skills. A good option is to add a portfolio with the recently-made works or the reviews of employers.
Example of a personal account: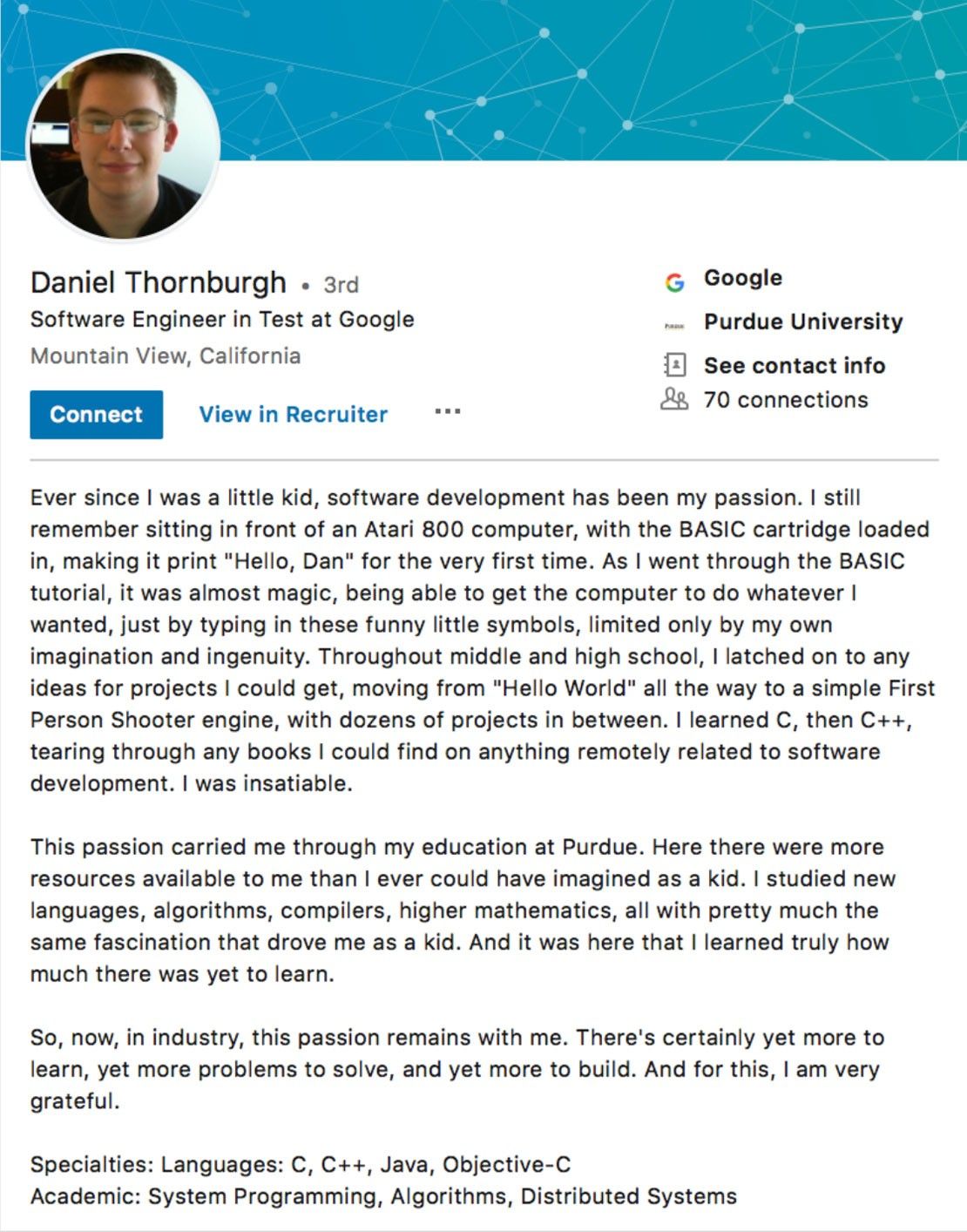 Source: LinkedIn.Business
2. Create and optimize your company's page (if it exists).
The company's page description differs slightly from the personal one. Here, an attractive banner, along with the concept and the benefits of the company, are required. Remember to attach links to the website and other social networks to drive more visits. Provide contact information and inform LinkedIn users about vacancies.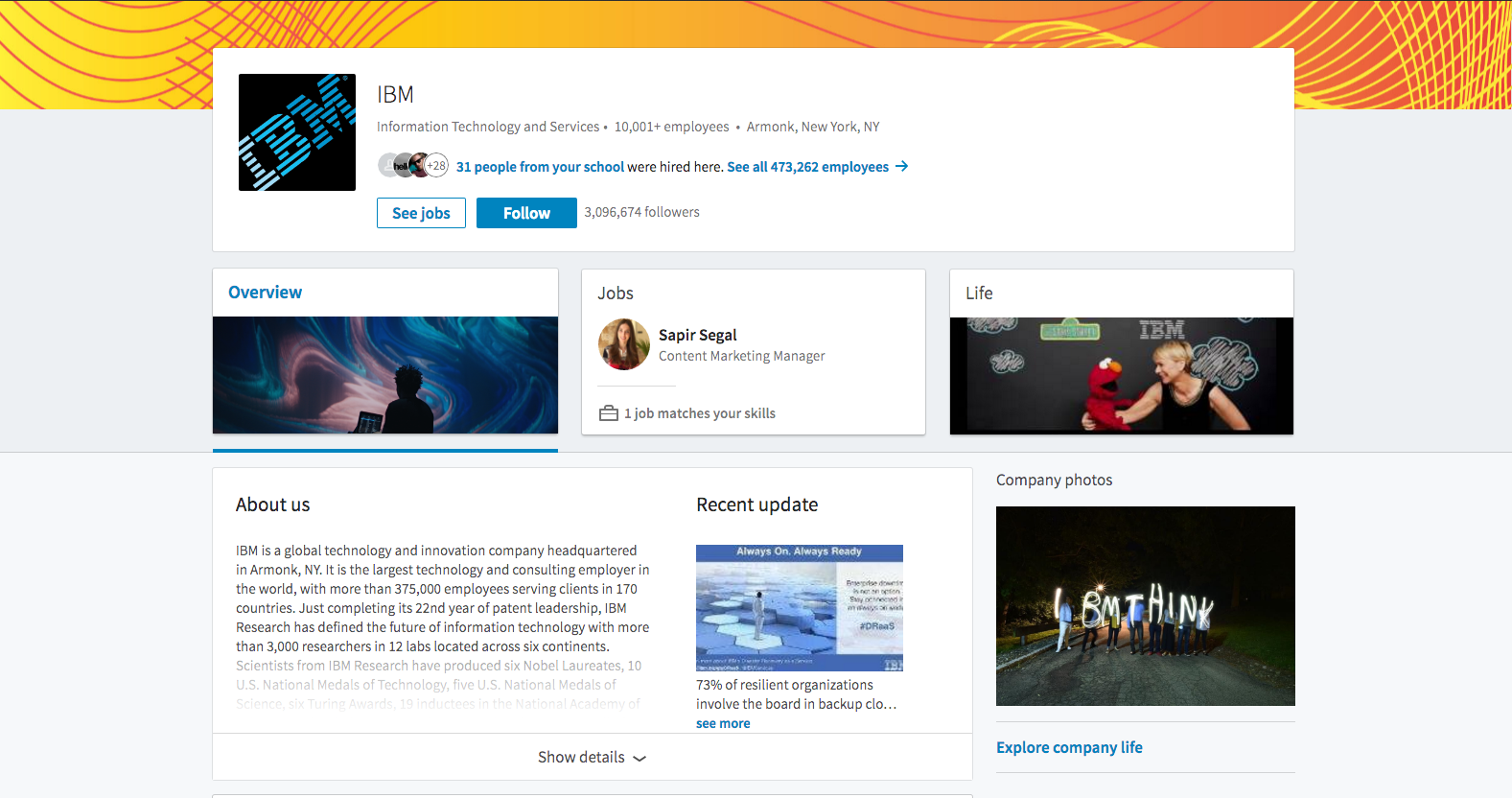 Source: Oktopost
3. Create an informative content.
LinkedIn is an opportunity to share your knowledge. Just a striking title and a link don't let you promote a brand and increase CTR on LinkedIn. If Facebook and Twitter appreciate these types of posts, LinkedIn, on the contrary, decreases brief and spamming publications.
For example, say you want to promote an event. Write an interesting and informative post describing your topic in detail. At the end of the post, input a link to an external source. This kind of posts provides new information to readers and is based on the necessary information about the event, increasing the chances that someone ultimately pays attention. The acceptable length of such publications is 1,300 characters.
4. Use short links in publications.
When you send a link longer than 26 characters, LinkedIn automatically shortens it to make updates more natural to read. This also leaves more space for the text of the narration. A disadvantage is that LinkedIn shortens links with the generic "lnkd.in." domain. The better way is to use short links with a custom domain. Leveraging branded domains lets increasing brand awareness and tells users about the link content with the help of the customized slug.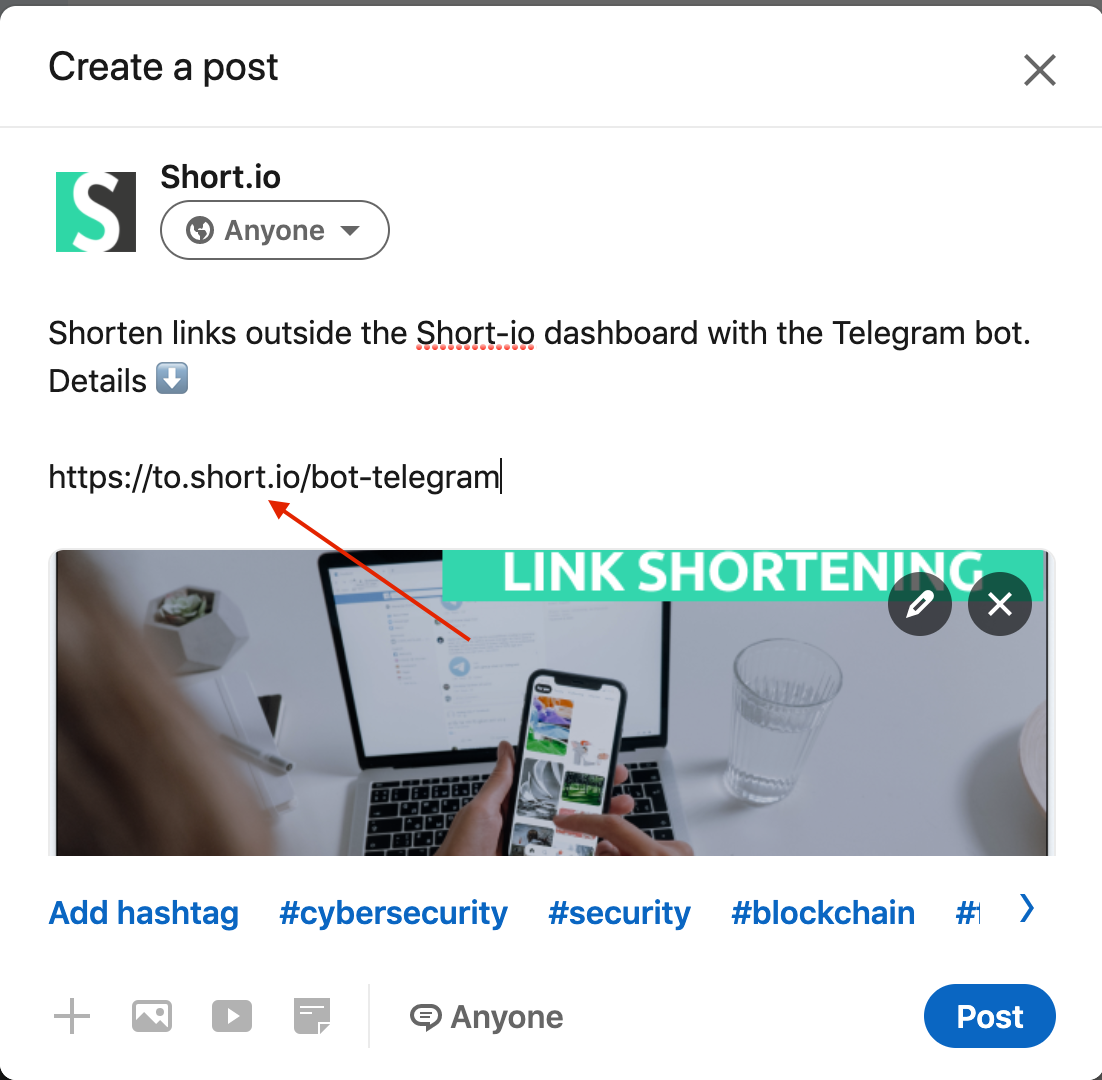 Another way to apply short URLs in LinkedIn is to shorten the existing links in the description—for example, links to social networks, portfolios, or reviews. By doing so, the detailed statistics on a URL shortener could provide you profound data on how popular your posts and sources are, and who your targeted audience is.
Short.io URL shortener possesses a free option of adding a branded domain and tracking statistics as well as a 7-day free trial for each paid plan. This is an excellent start to get the link shortening off the ground.
5. Specify the target audience.
The updates of the company on LinkedIn can be targeted to the specific audience. This makes it possible to display the content to particular groups of users. Updates are shown based on profiles, such as company size, industry, job responsibilities, job level, location, and language. Use the target audience parameters to customize the display of updates for participants who look through your accounts.
6. Discover the appropriate time for publishing.
There is no sense to publish posts on weekends if most users are inactive. Track the statistics on Google Analytics or a link shortener to find out the most appropriate time for sending updates.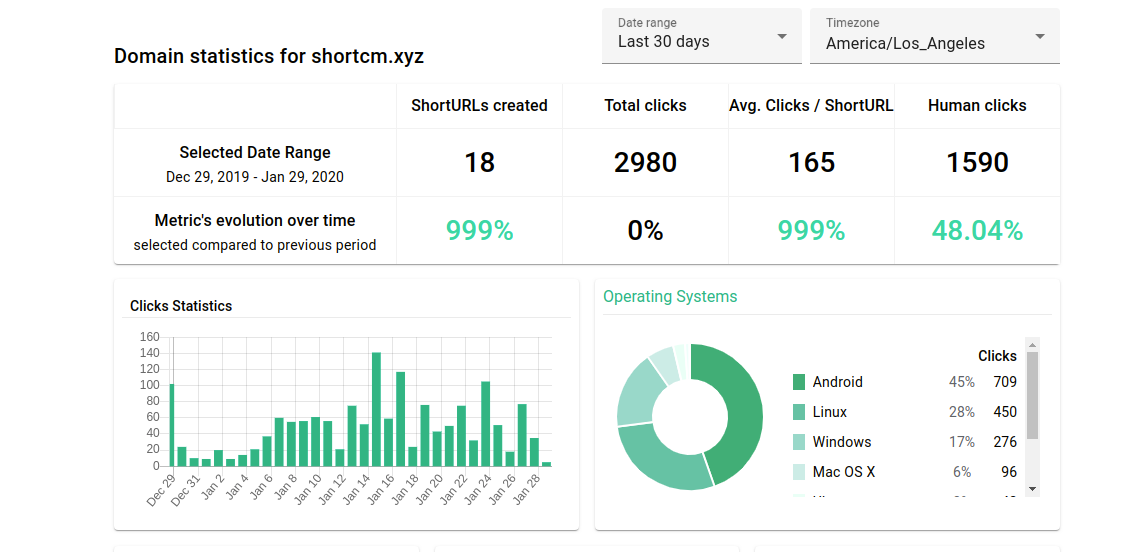 Wrapping Up
Following the abovementioned steps opens the door to one more social channel that could benefit your business. When thinking about which shortening service to use for link shortening, test Short.io. A free trial period and a free plan allow you to decide on whether the URL shortener fits your needs.
---
The article is about:
What is the purpose of linked in?
What is LinkedIn How does it work?
Is it good to have LinkedIn?
What is a LinkedIn profile?
Read also: