Twitter is a social network you can take no notice of when promoting your service. A study shows that 30 out of 50 leading brands use Twitter. It is a widespread network in the USA, so you have a chance to engage many users. Twitter is a social channel where the content is born and then spread to other networks.
You can use it to build a brand name or improve the reputation. It is useful for businesses of different sizes.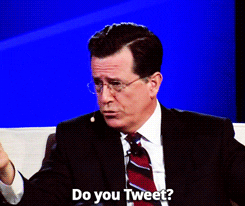 Today, on the Short.cm blog, we'll walk you through some steps of the effective brand promotion on Twitter.
How to promote a brand
Don't let users forget about your brand. Tweet every day or every other day not to vanish from the users' timeline.
The tweets should match the interests of the subscribers. Therefore, before launching marketing on Twitter, determine your target audience. The simplest way is to put yourself in the shoes of a potential buyer. Every time you write a post or choose an illustration, think of whether your potential customer will be interested in a publication or not.
Track the statistics of likes and impressions to strengthen the understanding of the content.
Search for some relevant hashtags to add them to your tweets. For example, if a tweet contains the #marketing hashtag, users will be able to find your tweet by using this hashtag. Moreover, a tweet will appear in the news feed of a hashtag search query. According to statistics, by tagging your tweet with hashtags, you increase user involvement by 2 times.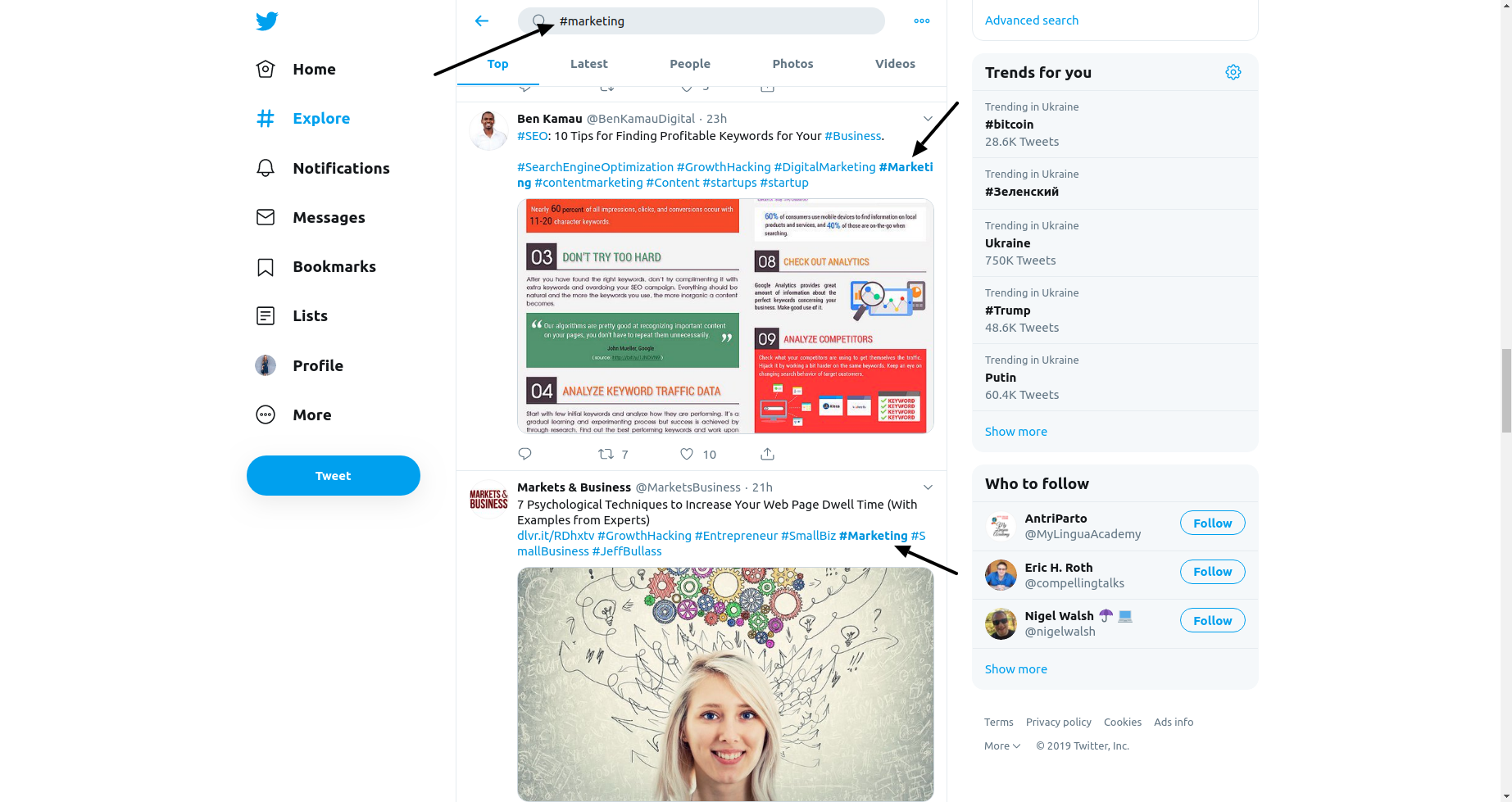 Situational marketing is an instrument for engaging the audience. It is a brand's response to the latest news. Using situational marketing on your marketing strategy allows drawing attention to the company and increase sales.
One of the first examples of situational marketing is the tweet of Oreo, released on February 3, 2013. In the United States during the game of the National Championship, the light went out at the stadium. The Oreo creatives published a post that later hit the pages of Forbes.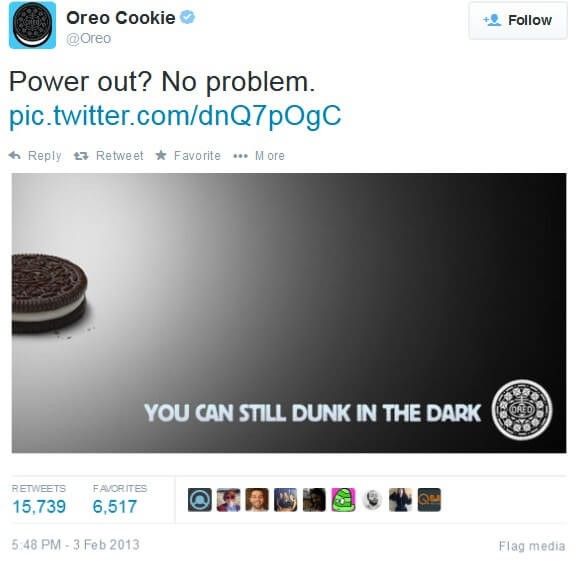 Trends 24.in is a service where the most discussed topics on Twitter are published every day. Twitter is a social channel where the viral content is born and then spread to other channels. You can choose a country and browse today's top Twitter trends and hashtags.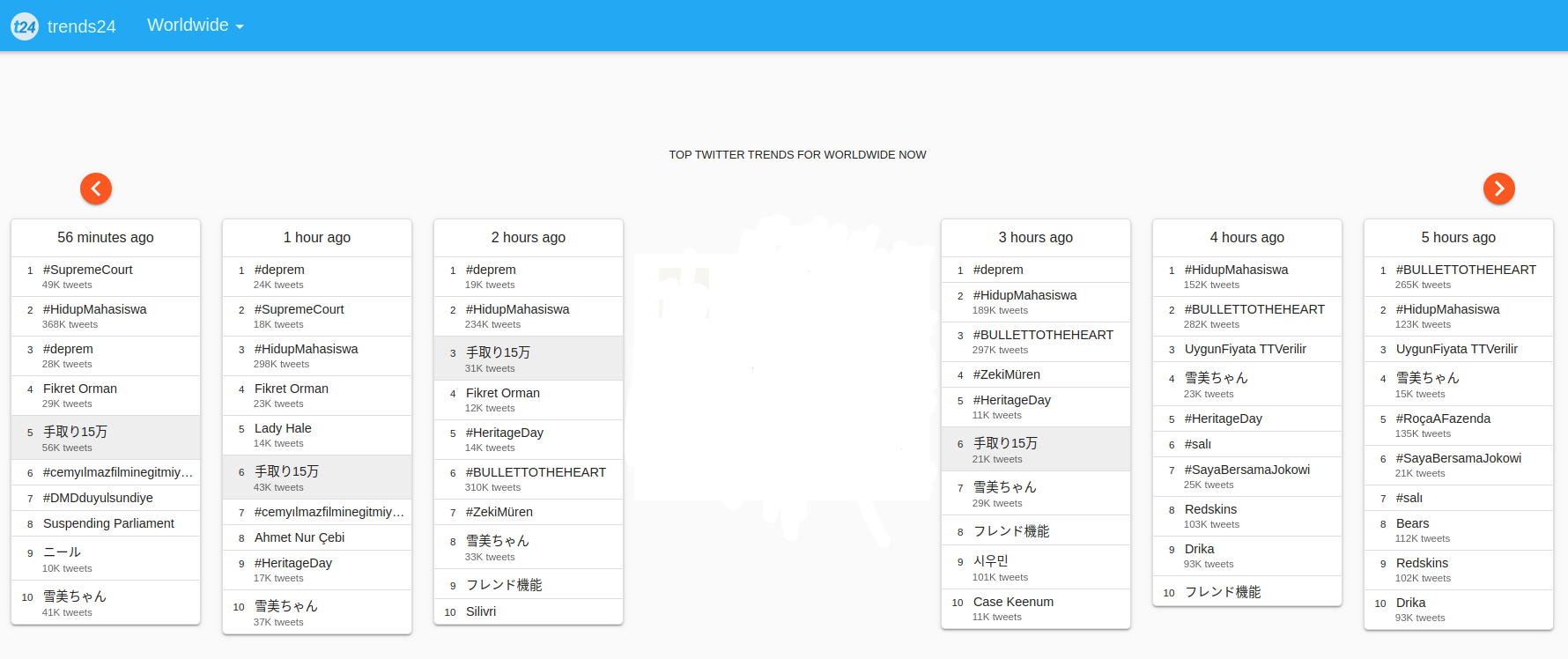 All links, added to tweets, are automatically shortened with the t.co short domain. When reading a tweet on twitter.com, the original URL is displayed. Informative tweets need to have a short link, as Twitter limits the number of characters. A short URL lets you save space to create an attractive tweet.
Note: You can't stop using t.co, because it's required by Twitter policy.
After you send a tweet, an original URL and a preview are available. However, not to confuse followers with a long URL, shorten it so that users see a short version.
1) Add a short link of your website/blog to the Twitter bio. Publish a link you want users to click.
An example is H&M. The marketers use a link to a web page with the geo info. Each user, who visits H&M twitter, visits a short URL. It's a convenient way to redirect followers to an informative page.

2) Source link. Add a short link to the body of your tweets. This is useful if promoting a particular item or a blog article. Use the link to a specific product you want to engage users to.
Note: To dive deeper into the statistical results, set up Google Analytics ID for your short domain.
In case of using Short.cm as a URL shortener, you may not only set the advanced statistics but also share your links from Short.cm dashboard straight to Twitter. Such a direct sharing simplifies the way of manual copying and pasting links.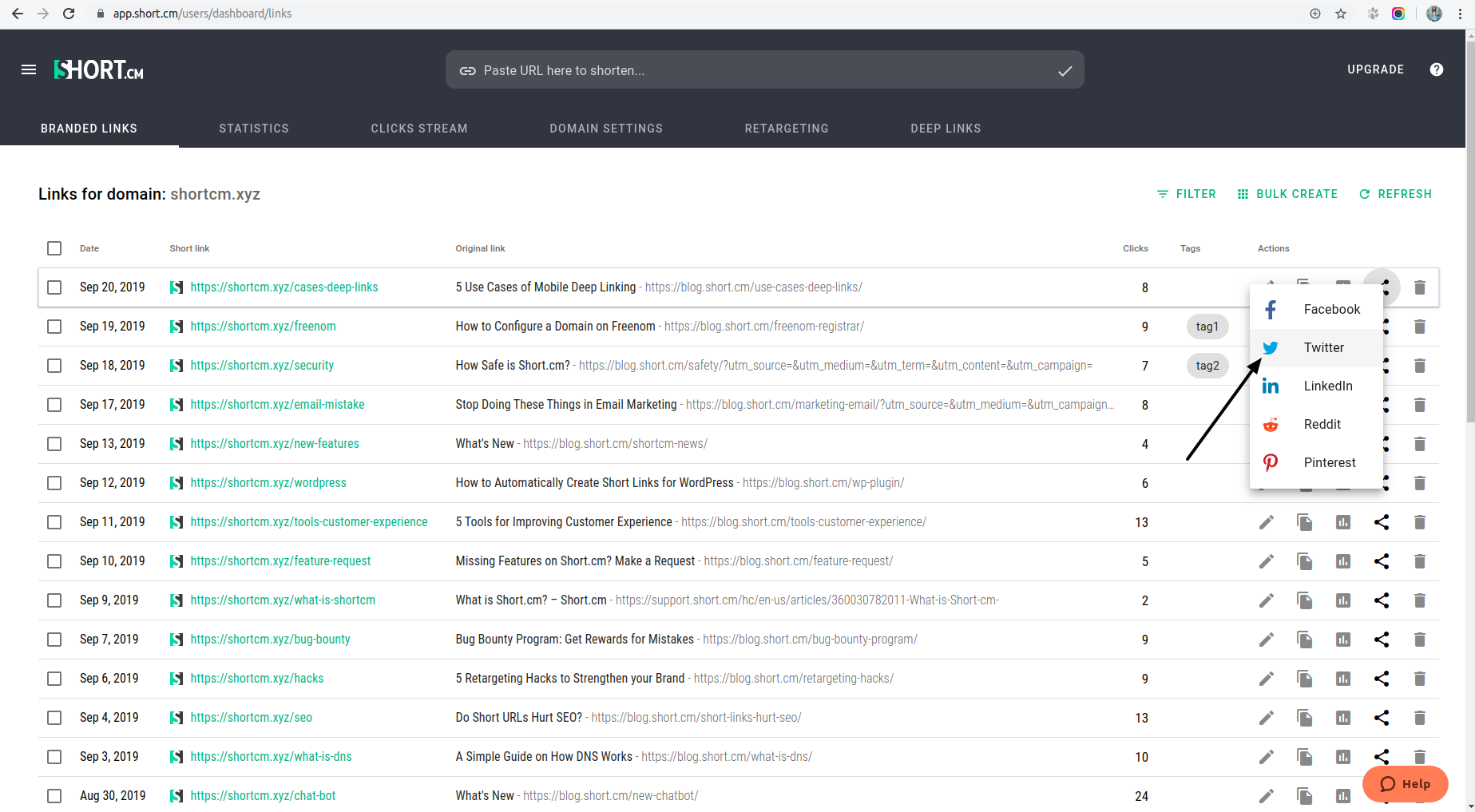 ---
What did you learn?
Twitter social network.
How to use Twitter for brand promotion.
Why do you need short links on Twitter
Built-in URL Shortener.
Read also: