YouTube is one more way to engage new customers. Whether you are using YouTube for your personal brand or a business, make the most out of it to drive unique visitors to your website, blog, or social networks.
Today, on the Short.io blog, we'll walk you through the ways on how to apply short URLs on YouTube.
A video description is a primary step when promoting videos, social channels, or websites. The description is considered to be an essential step for SEO optimization and promotion of other sources. By filling in video descriptions, users will be more likely to click specified links and not get distracted by other recommended videos. What do you need to mention in the description to succeed in promotion?
The first two lines of the description are displayed next to the video in the search results; the first five lines are visible below the video.
Include some catchy phrases with the key queries and keywords. This will ensure a high video rating.
Add a short link to your YouTube channel with a CTA phrase to motivate viewers to subscribe.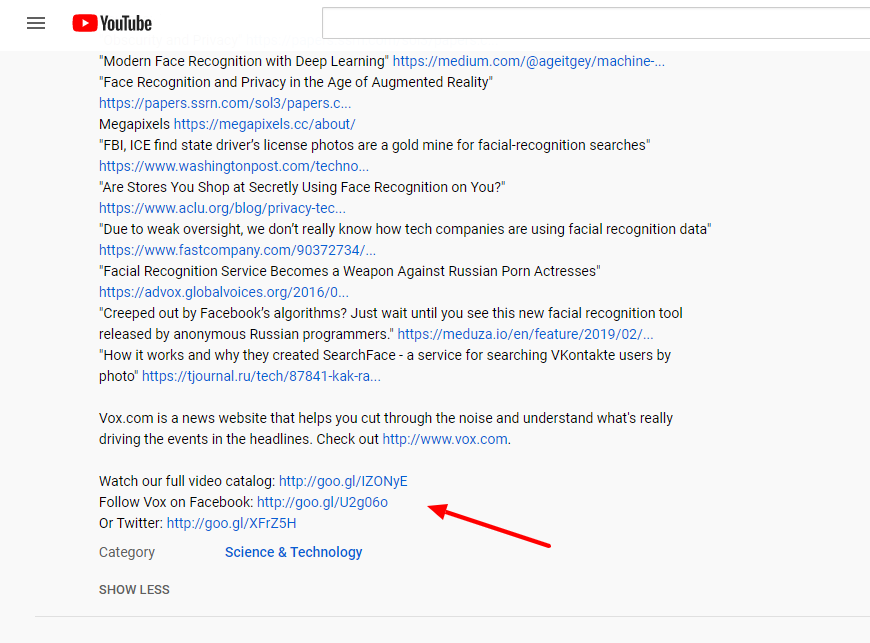 Shorten links to the services, books, tools, articles you have mentioned in your video. This helps users to find a favorite option quickly. URL shorteners allow you to track links' success and discover what engages the users.
Add short links to your website, social networks, and other channels where you want to engage new users. Don't overload, as it may seem like you're spamming.
Include affiliate URLs (e.g., Airbnb, Uber). Note that Short.io provides an affiliate program too. You earn 30% from each Short.io plan registered with your affiliate link.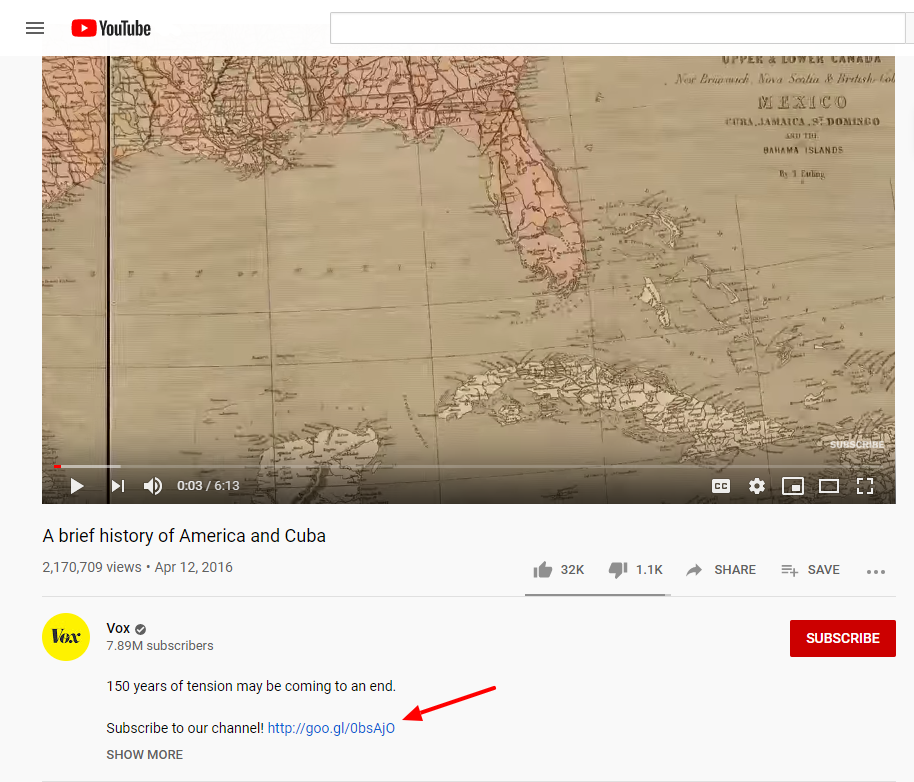 During the YouTube videos, bloggers always advertise some products. It's called influencer marketing. It's considered that the audience trusts the blogger and will follow his/her advice.
Mention your website or a project during your video. Display a short URL to the source during the video so that users type it in a browser address bar (or add the link to the video description).
Note: Think of adding a QR code to a video to simplify the way of following the link. Users just need to have their phones at hand and scan the code. After that the required source will be opened.
You can leave short links to your website or projects on YouTube comments. However, be careful not to be banned for spam. Before commenting on YouTube, read YouTube's YouTube "Policies and Safety."
Why do you need short links on YouTube?
You can promote a short URL to a new YouTube video on Twitter posts that are limited to 140 characters.

Using SMS marketing with short URLs to notify users about a new video. That will save you money. If an SMS exceeds 160 characters, it costs the same as two SMSes.

Short URLs let you hide affiliate links and UTM tags.

URL shorteners provide detailed statistics: where the users click a short URL, which browsers/devices the visitors are using, the country where a click originates, and top short links.
Conclusion
On YouTube, you can express an opinion, like and dislike comments, share material, listen to music, hold live sessions, and even write posts. Integrate YouTube and Short.io to get the most out of the promotion.
---
What did you learn?
How to use short links on YouTube.
Short.io for YouTube.
Why do you need short URLs on YouTube?
YouTube SEO optimization
Read also: