The most common way of using short links is leveraging them on social media. While not the same kind of social network as Facebook or Instagram, Quora provides some specialties that no other social network possesses. It's considered to be a source of knowledge, where people ask for help based on various topics.
Why Quora is Good for Brand Promotion
You can sell products on Facebook, via contextual advertising, and thanks to SEO. By applying Quora, brand promotion is also possible, but in a completely different type of communication with customers. It implies providing answers to the asked questions.
Below is an example of a typical answer on Quora. The idea is to answer the questions by mentioning your company or sending a link to an external source; for example, a blog or a relevant item in your online store.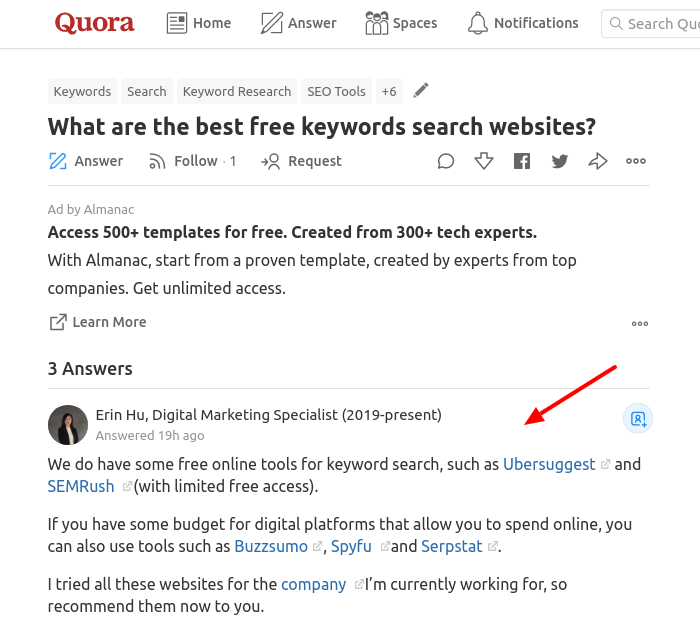 Quora does not forbid links. On the contrary, with the help of links, the answers look more appealing. Remember not to overuse URLs, so that the answers do not seem overloaded or too much like advertising:
Use one or two links.
Try to embed links organically, without strict calls to action like 'Click here to download the free version.'
Shorten links to save space and engage readers to click a link.
URL Shortener for Quora
When compiling an appealing answer that attracts readers to click the link for the detailed information, remember to use branded short URLs. Short.cm is perfect for shortening links for further using them on Quora.
With branded short links, you reach brand awareness, and trust as users see a branded domain and a customized slug. Usually, these two options tell readers that a link is safe and provides helpful information.
On Short.cm, you can add up to 3 branded domains for free. It means it costs you nothing to start promoting your brand on Quora.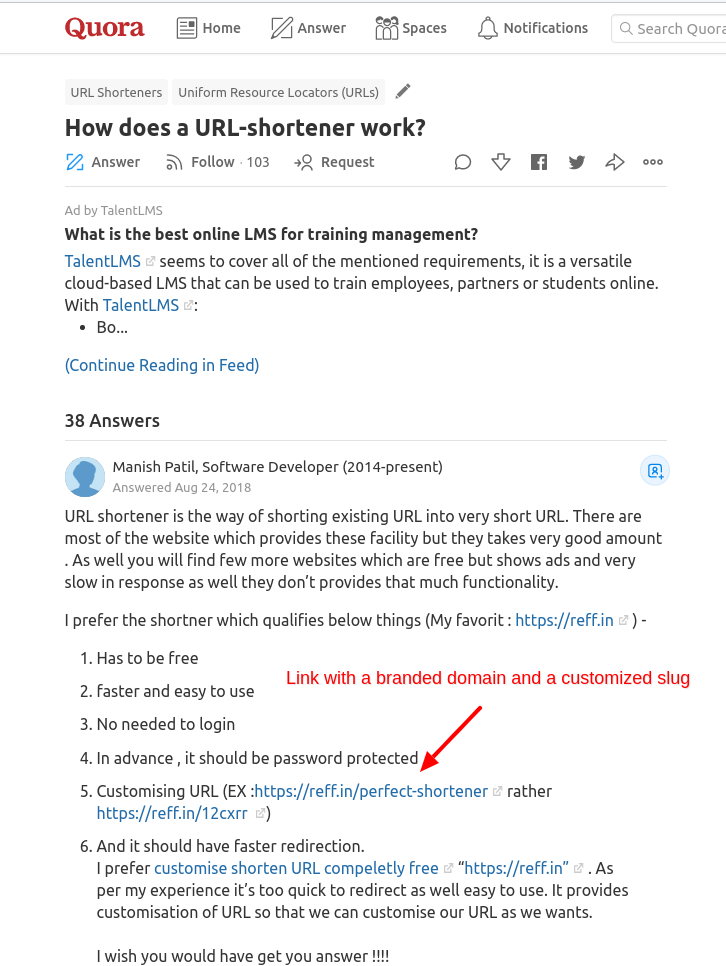 One more helpful instrument on Short.cm is retargeting. After a person clicks a short link and leaves a web page, then you retarget him/her with a relevant piece of content. A perfect example is using short URLs for specific goods of an e-shop. That results in targeted advertising, as people will see an item they were previously interested in. With a 7-day free trial, you can test this instrument to determine whether it fits your needs or not.
Example of a retargeting ad: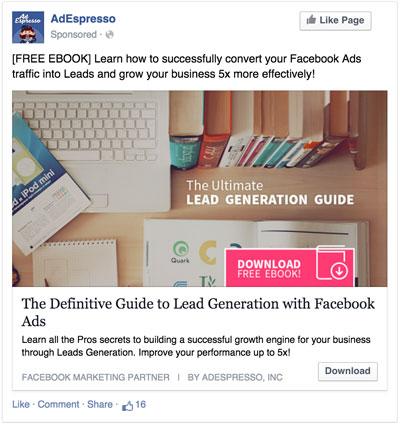 After posting links on Quora, review the analytics. Like with any marketing activity, it's essential to track your analytics to identify success and further improvements.
Additionally, Quora provides you with the number of times your answer was viewed. Thanks to Short.cm, which delivers even more detailed statistics, you can determine top countries and cities, dates/times of clicks, operational systems, and top links. With that information, you'll be able to see what answers are generating the most redirects and which need to be streamlined.
The Short.cm and Google Analytics integration provides detailed reports, including real-time, audience, acquisition, and behavioral data.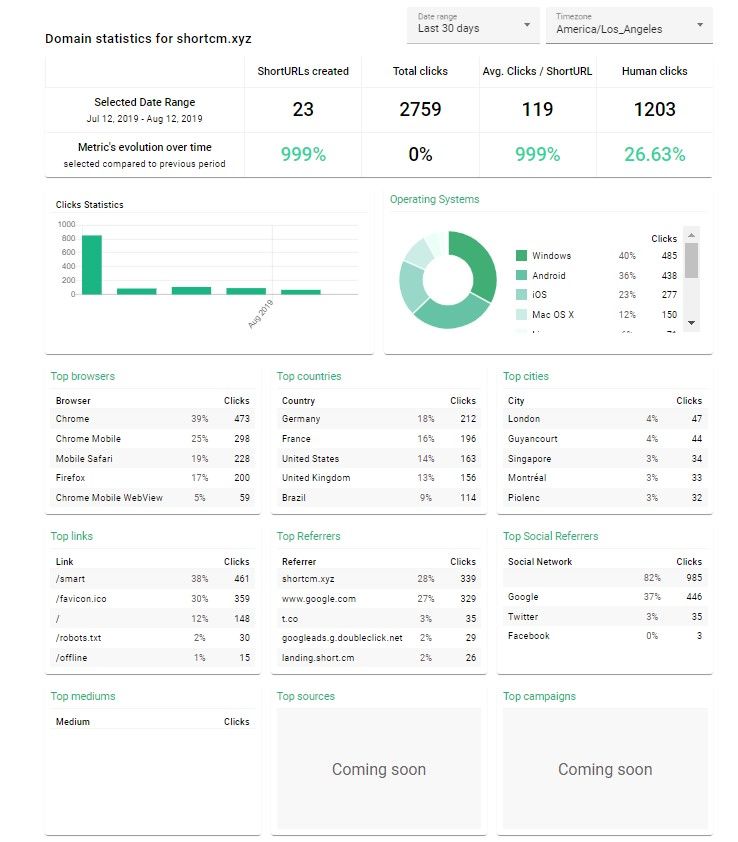 Wrapping Up
The features mentioned above are just a small sample of the whole power of Short.cm. Start by testing some features of Short.cm and Quora, and then gradually strengthen your marketing strategy by using more and more advanced features.
---
What did you learn?
What are some good URL shortening websites?
How to get the short URL to share a Quora answer
How do I add a link in Quora?
Read also: