The only way to determine what your audience likes is to track statistics. Every source where you share a URL has to be tracked. Otherwise, you have almost no chance of improving your marketing strategy.
Very few social networks provide in-depth analysis for link engagement, and users find it more difficult to track statistics in separate channels rather than in one place. Since tracking long links on social networks is demanding, short URLs come in handy.
What's the difference between tracking statistics for short and long links?
As we have already mentioned above, tracking the success of short URLs is more accessible than tracking long ones because:
The statistics are gathered in one place on your account.
The statistics contain an in-depth analysis of your visitors' behaviors so that you can make an accurate conclusion.
Most URL shorteners provide integration with Google Analytics. The advantage is that no technical skills are required.
How Short.io Displays Detailed Statistics
Short.io provides detailed statistics for every short URL and a short domain. Tracking statistics are available on the free plan without any limits for statistics access.
Here are more details about common metrics terms:
1. Date range and timezone — select appropriate values according to the location of your audience to put yourself in your visitors' shoes.

2. Click statistics — track date and time of clicks in a column diagram divided by days. Hover over a column to view the values.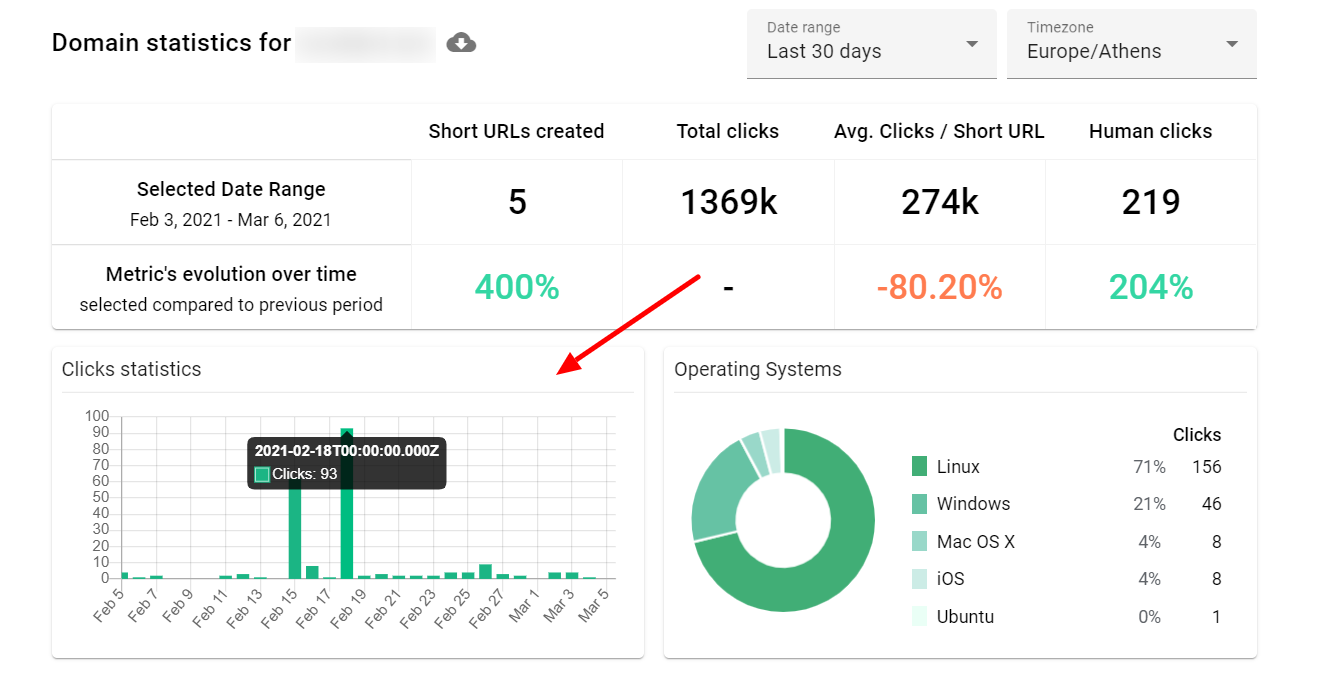 3. Operating systems — determine which system the visitors use most of the time. The results are displayed on a pie chart.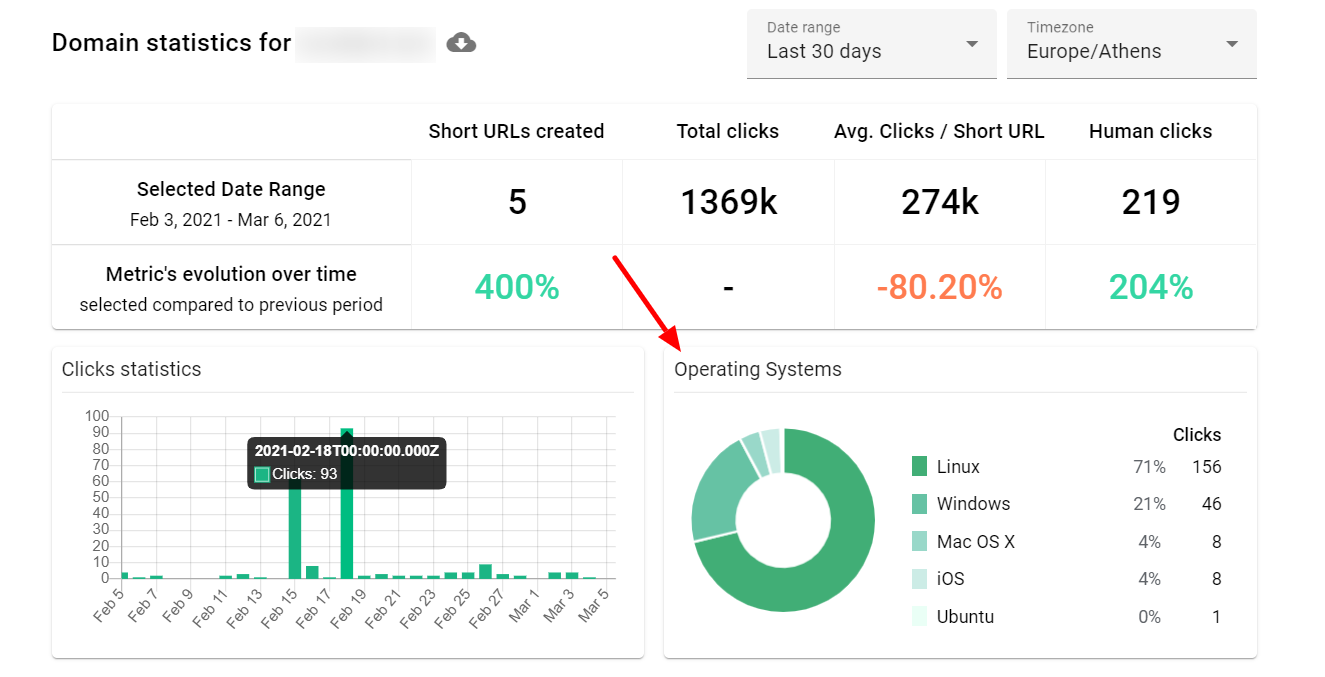 4. Top browsers — view the top 10 browsers within your audience. By clicking on Details, you will see the whole list of the used browsers and a detailed graph with the chart interval.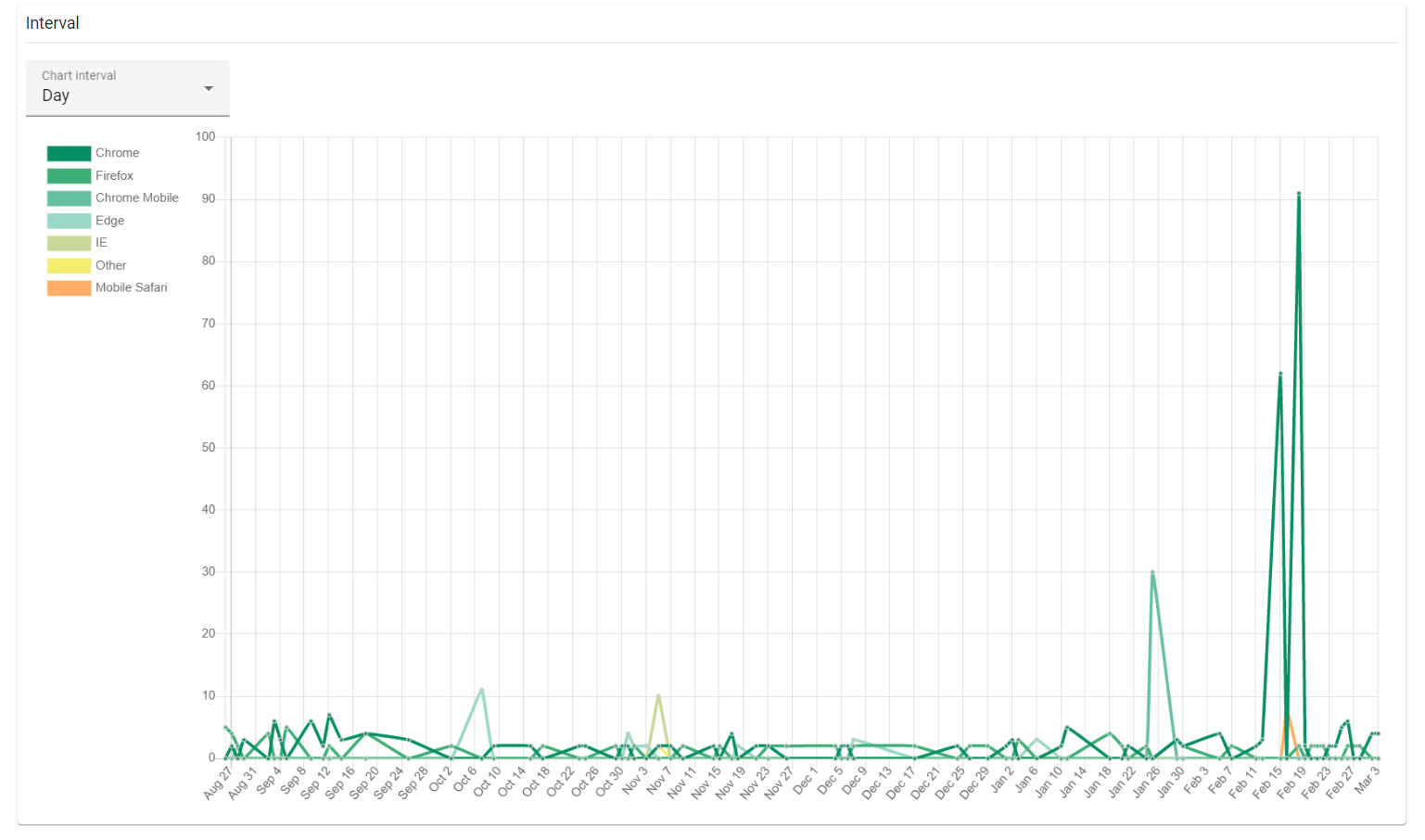 5. Top countries — view the top 10 locations of your visitors. The full list of countries and a location map are available by clicking Details.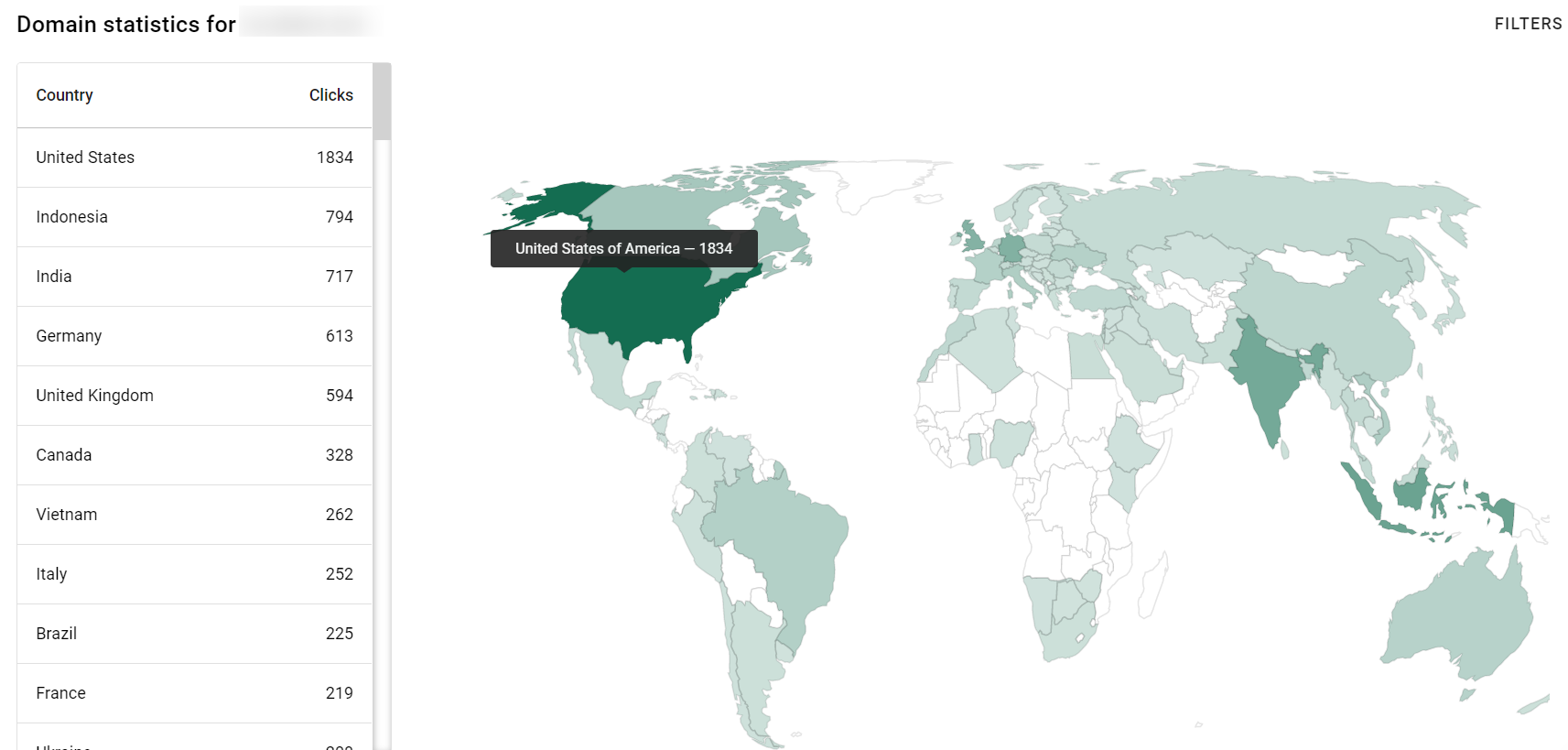 6. Top cities — view a block showing the top 10 cities of your visitors. By clicking Details, a full list of cities and a frequency interval chart will be made available.
()
7. Top links — view the top 10 most frequently visited short links. In Details, you can see a full list of visited links based on the number of clicks in descending order.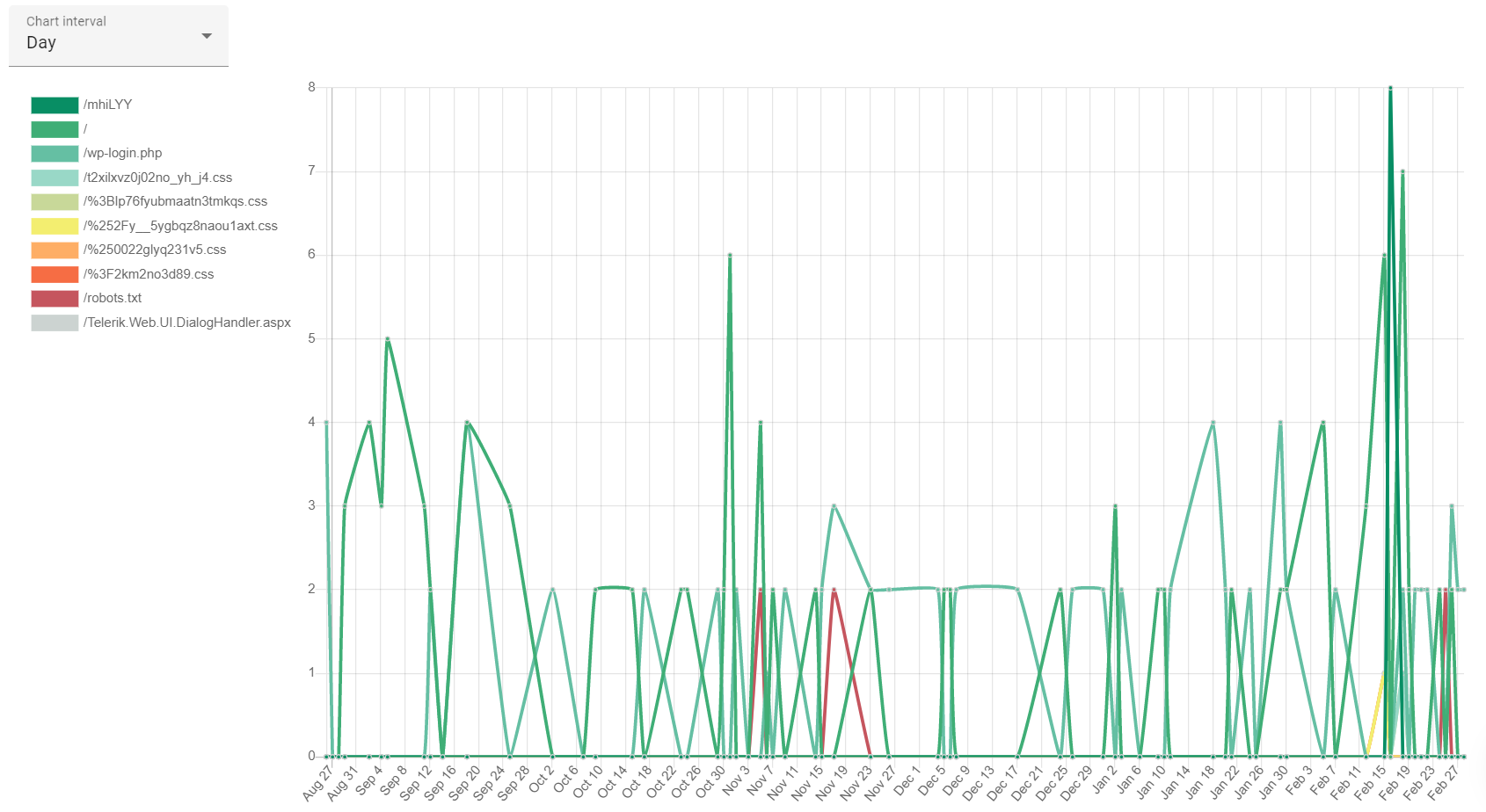 8. Top broken links — view the top 10 broken short URLs. It comes in handy when determining which short links serve the 404 error.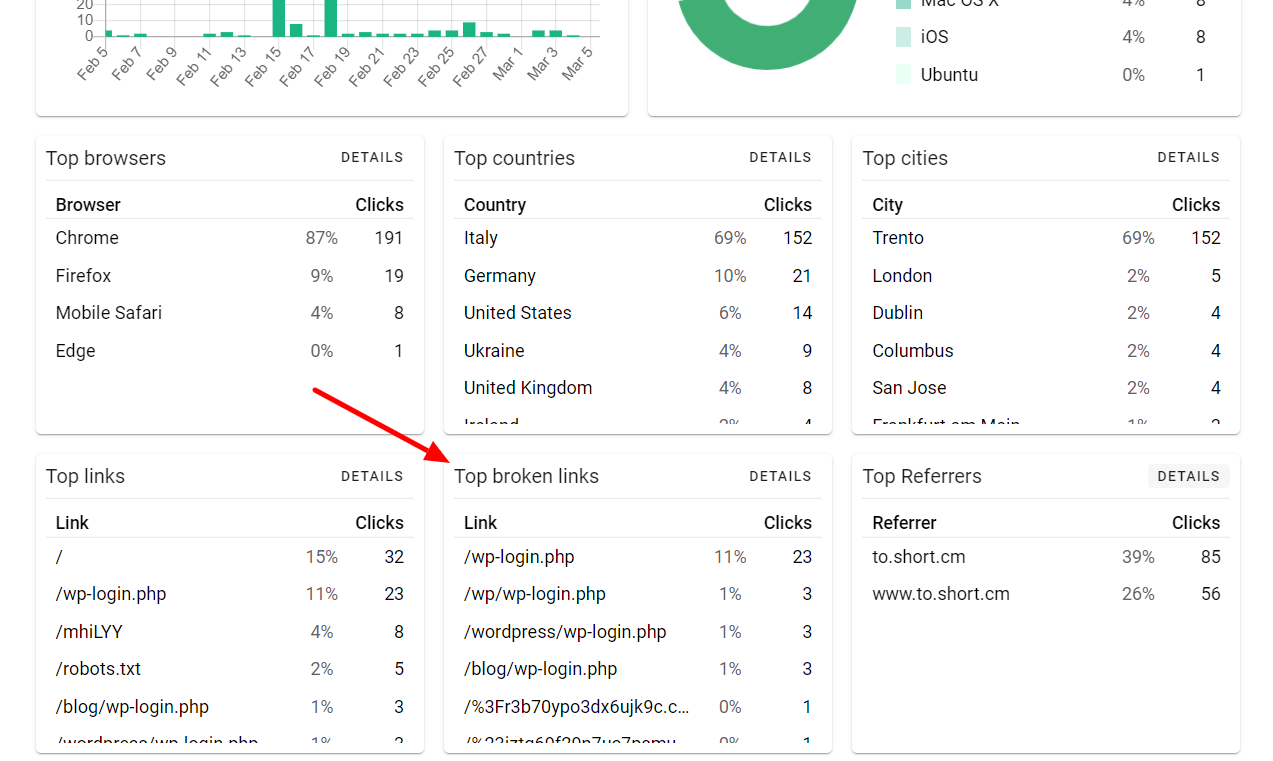 9. Top Referrers and Social Referrers — view blocks displaying the top 10 referrers that have sent visitors to your destination URLs.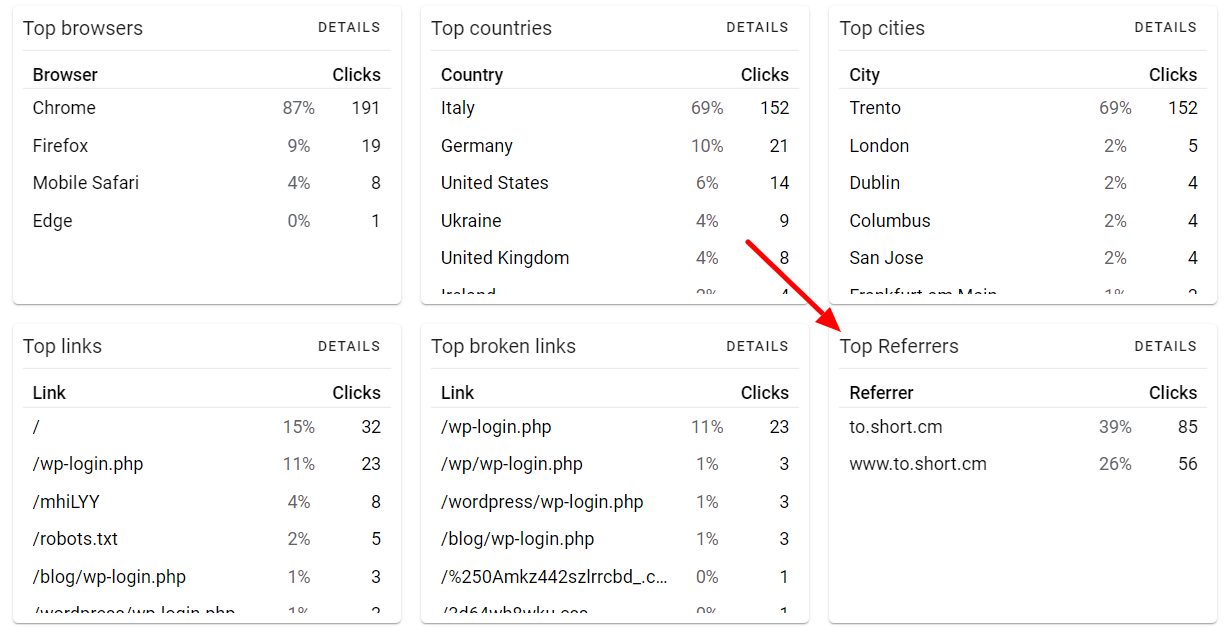 10. Top mediums — if using UTM tags, view the block showing the top 10 most popular mediums.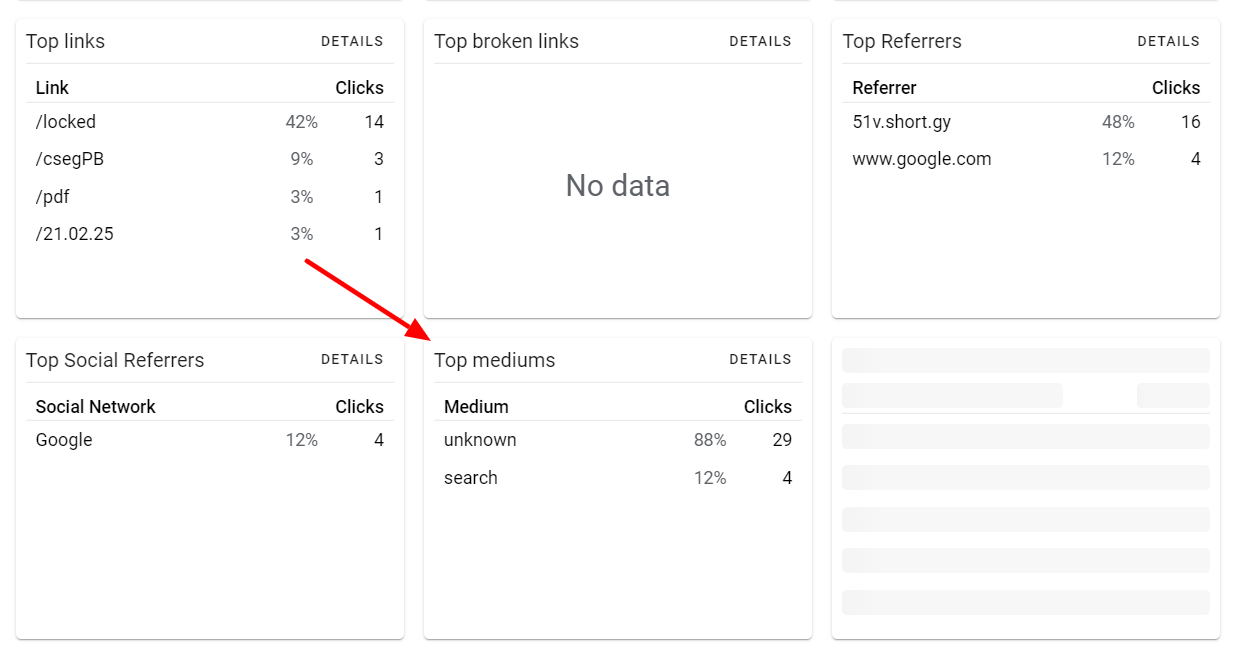 Hopefully, now you understand how simple it is to track short links' success compared to long ones.
---
What did you learn?
How to track statistics of short links
Metrics to track detailed statistics
Track success of links
Analytics for short links in URL shortener
Read also: