The popularity of QR-codes is explained by the development of new technologies and the extensive use of smartphones with a qualitative camera and fast Internet. We'll learn in this article why you need to use QR-codes in offline marketing, where to apply them, and how to create them. Take a closer look if you want to keep up with the Joneses.
When it comes to promotion in the offline world, the set of tools is limited: advertising on TV, distribution of leaflets, and design of billboards and brochures. However, you can't place much information on a printed material. Even though you can put a link on outdoor advertising, few people will manually enter the address and search for the site. The solution could be the use of QR-code technology that significantly improves the effectiveness of offline advertising campaigns.
Advanced Places on Where to Use QR-Codes
Place codes wherever people can scan them. For example, advertising banners, posters, street billboards, company business cards, and product packaging. Let's observe the real practical insights:
Outdoor printed material: billboards, banners, brochures, leaflets. What to encrypt? Add a link to a mentioned product, if it's an online shop, or the detailed information about applying to university, job, tour, or summer camp. The printed materials are also suitable for announcing conferences, shows, and fairs. They provide detailed info about upcoming events or enables the booking of a date that will automatically be added to the calendar.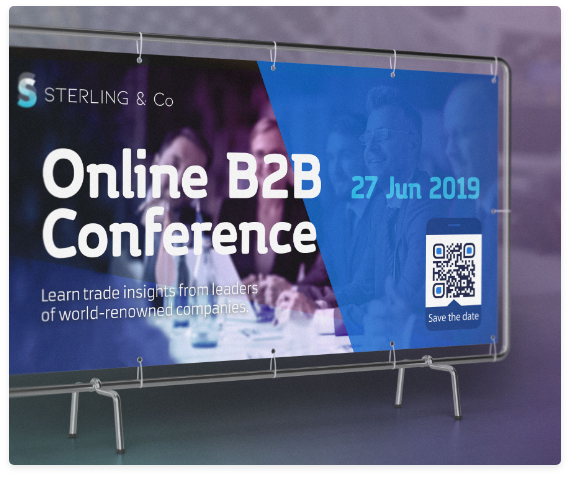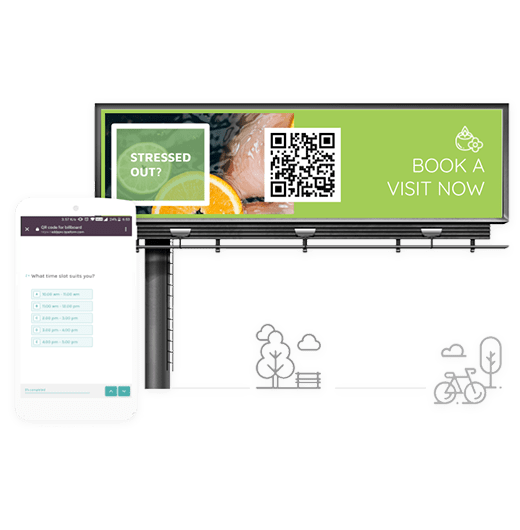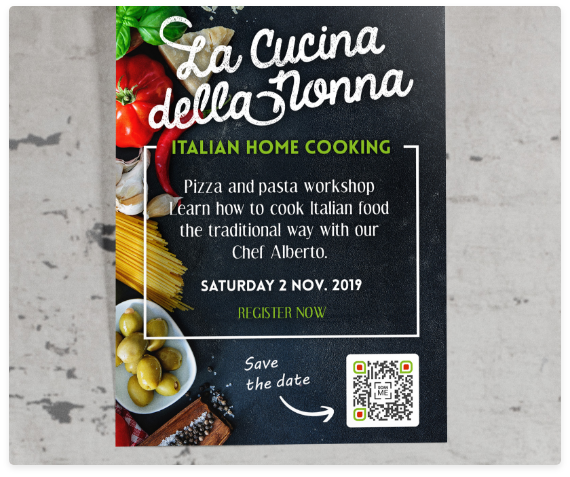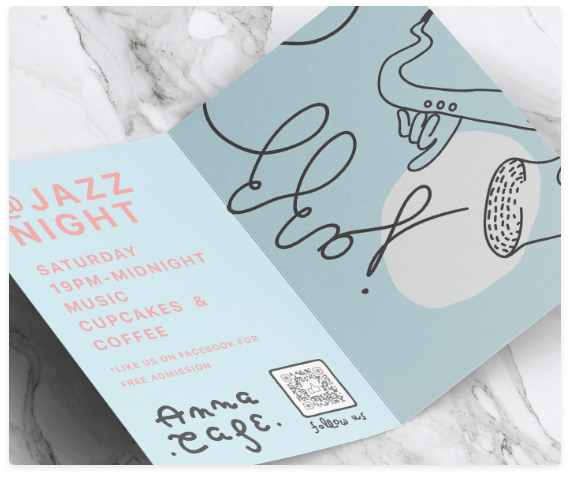 Business personal card. It's another type of printed material, but it's intended for another purpose. What does this encrypt? These include contact information, which is automatically added to the address book when scanning the code, and mobile telephone number, which is automatically dialed after scanning. The use of a QR code increases brand recognition as it shows an advanced level of interaction with clients and partners.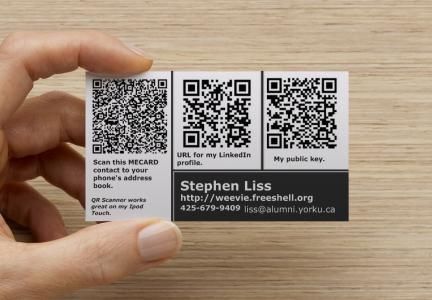 Business company card. What does this encrypt? This promotes an application on iOS, Android, or the website.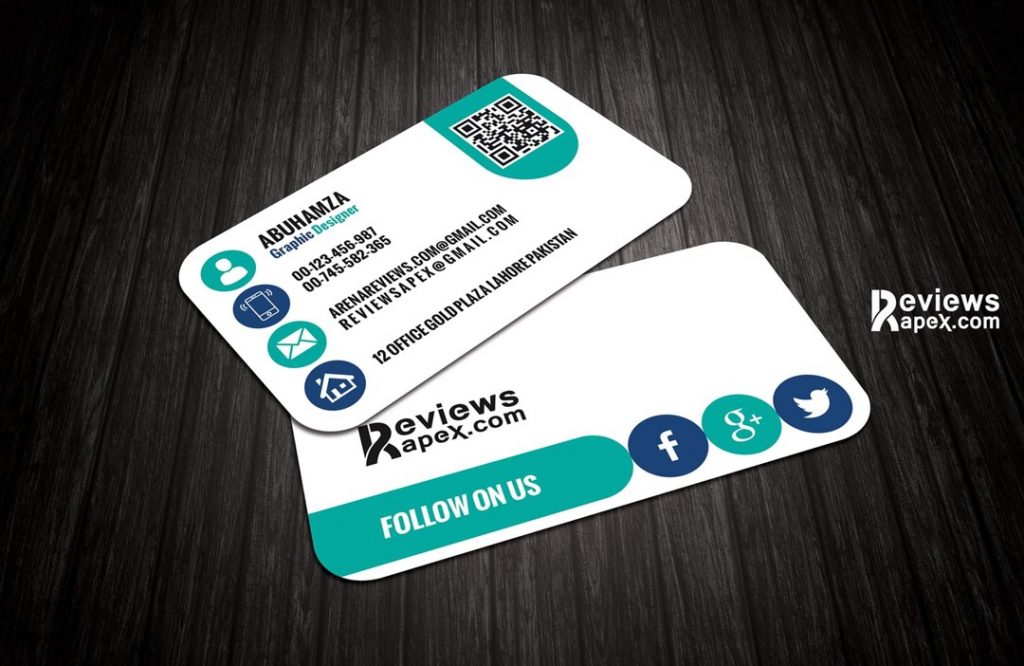 Social media sticks. The promotion of social media accounts is possible in offline marketing. Create sticks with a variety of social media accounts: Twitter, Facebook, Instagram, YouTube, or Pinterest, wherever you need to engage users. What does this encrypt? Add a CTA phrase that will inspire users to scan a QR code. For example, for Twitter/Facebook/Instagram it could be "Follow us," "Give feedback," "Get free coupon," or "Comment on to get 15% off." If it's YouTube, then you use "Watch Video." The use of QR codes increases the number of followers and video viewers. Important: Imagine how convenient it is for users to apply just a camera and not having to manually search for your account on social media.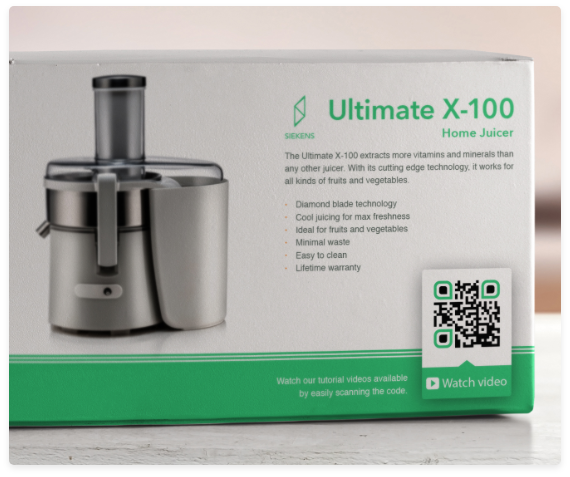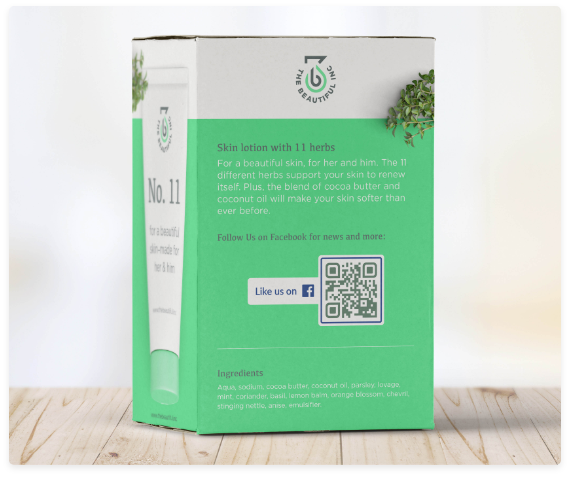 Product packaging. What to encrypt? It is often difficult to determine the composition of the food or package, how long it will keep, etc. Provide buyers with the detailed info about the product or even the receipt when scanning a QR-code. Your brand will be highly respected for worrying about the customers.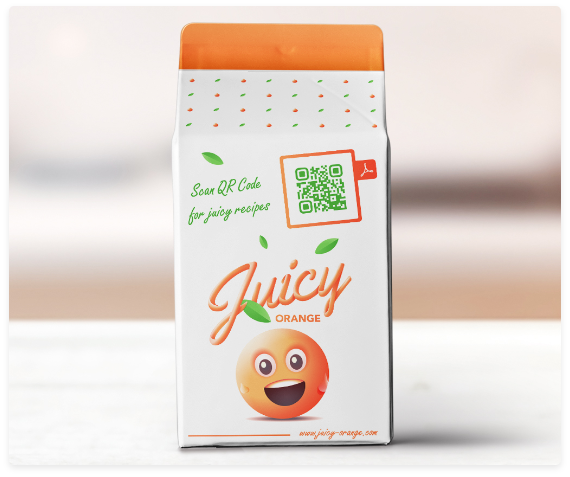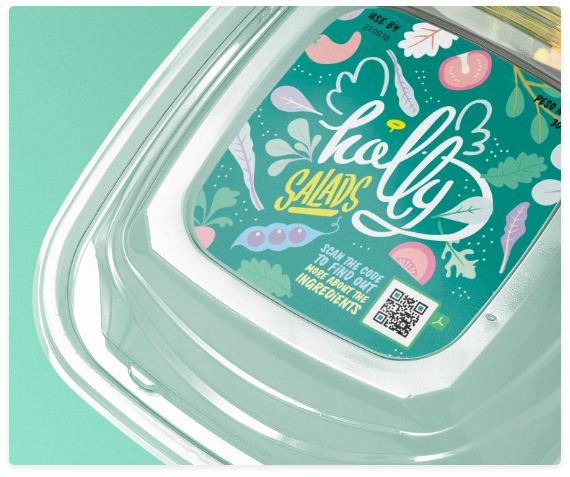 Clothes labels. What to encrypt? You can use clothing labels both for having users follow your shop on social media and getting a discount. However, the better way is to supply buyers with useful information. For example, provide the fiber content, the available colors and sizes of the cloth, and the clothing catalog with a new collection.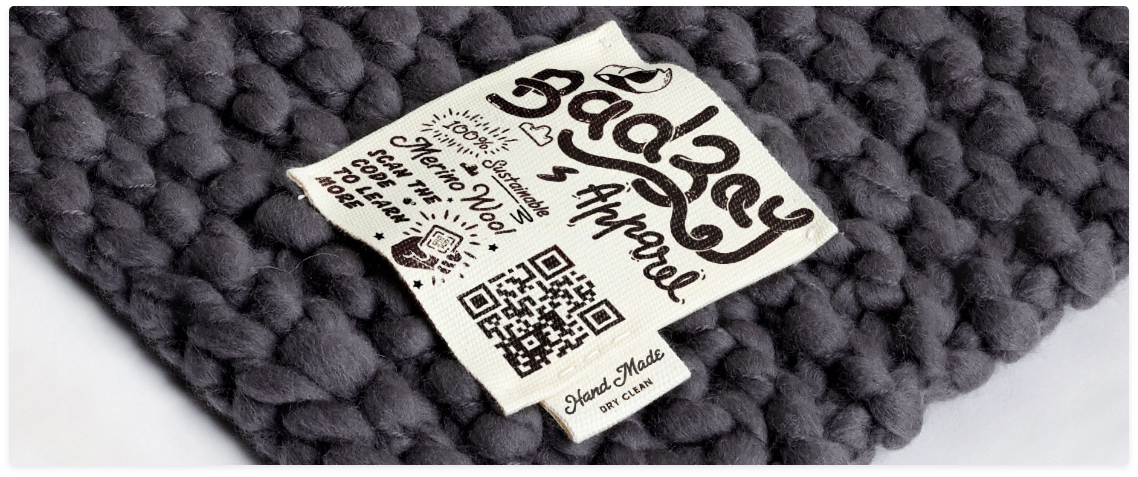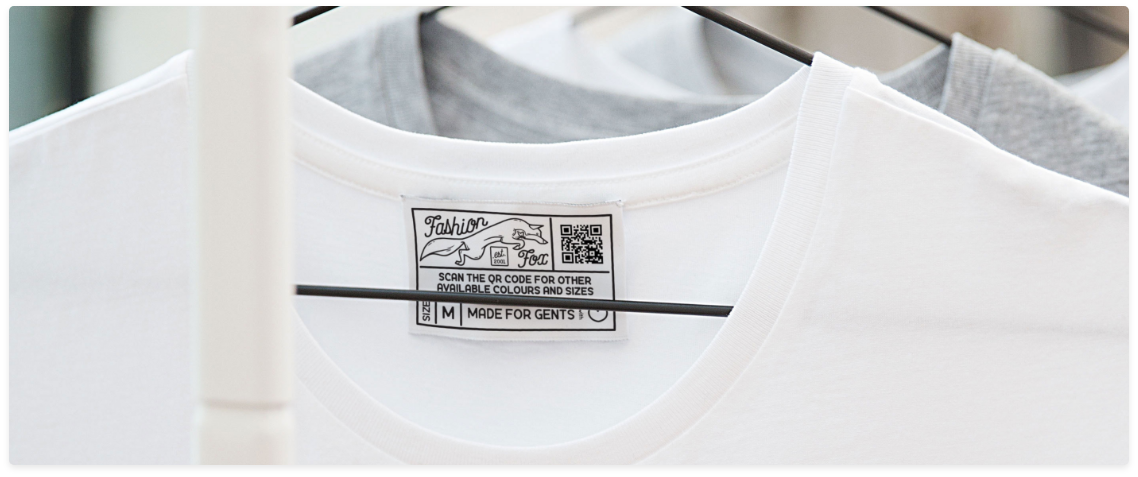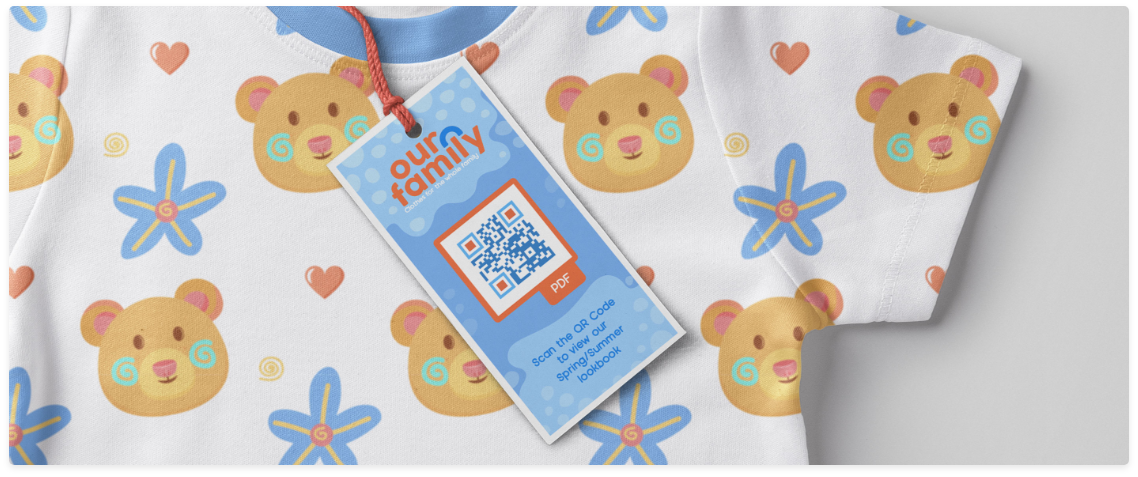 Clothes. What to encrypt? Add QR-codes to the service personnel's clothes to make visitors leave feedback, or trainers in gyms for quick access for booking the next train. You can also add links to social media or videos to increase the number of followers.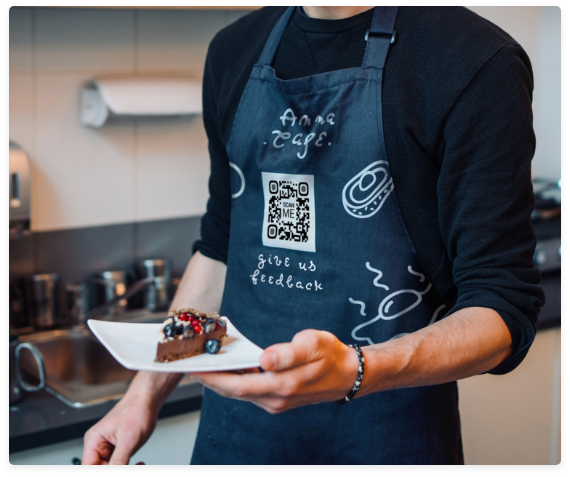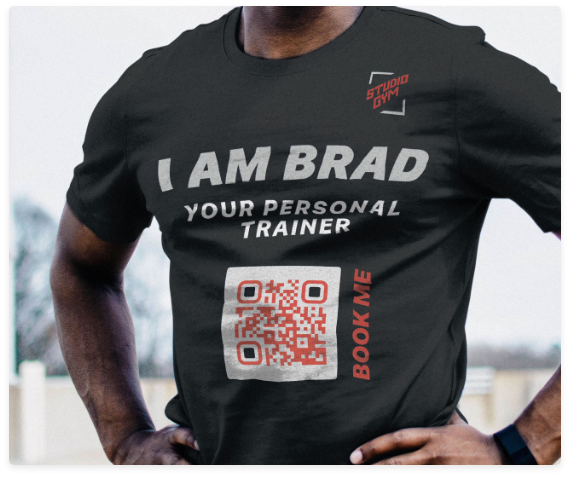 The above-mentioned examples are just samples of applying QR-codes. You can broaden your imagination and invent even more complex ways. Share with us which QR-code placements is more profitable for your brand.
How to Create QR-Codes
There are wide range of services for creating QR-codes available nowadays. So it could be challenging to choose one from the hundreds.
Short.cm Has a Free Solution
Use Short.cm's QR-codes that are created automatically for each link you shorten. You can then download it on PC or for printing. Benefits of using Short.cm are the detailed statistics for each short link. Apart from creating free QR-codes, you can track the effectiveness of the codes and conclude which one is more engaging and profitable.
Image Source: QR Code Generator
---
What did you learn?
mobile marketing via qr codes
create your qr code for free
creative ways to use qr codes for marketing
how to create a qr code with short.cm
Read also: