In today's time, starting an eCommerce business is challenging. Not only just starting but running a successful one is also not easy. Therefore, to help you out, we have compiled the top 10 ways to increase eCommerce business.
We all know that enhancing online sales is the ultimate goal of most businesses, despite their business size. It does not matter whether you are running a small retail business or hired by an eCommerce giant like Google; encouraging sales through online channels takes the same discipline and dedication.
Today, there are a lot of tips and tricks that can help you expand your eCommerce business. So, what are we waiting for? Let's get started.
Top 10 ways to increase eCommerce business
Let's look at them one by one.
1. Reducing shopping cart abandonment
It is one of the biggest challenges that every eCommerce face today. Thus it becomes important to overcome this factor in order to expand your business. As per the stats, the average cart abandonment rate is around 70%. Many prospects add products to their cart, but they only drop out before they finish the checkout process.
There might be several reasons why your visitors abandon their carts. So, here we are mentioning some of the ways through which will lead to a low cart abandonment rate.
Make sure you offer a user-friendly interface to simplify the navigation and checkout process
Make use of reminder emails where you can send shopping cart abandonment emails
Build trust in the process by presenting valid SSL certificates and trust symbols
Also, make sure that you offer a price match guarantee
Give guest checkout option
2. Showcasing customer reviews and build trust
Today, social media has become so powerful, leveraging it for your benefit can take you to a whole new level. Further, it has added a new dimension to people's lives. For instance, we are buying a new smartphone or trying to spot a restaurant for dinner, the first thing we do is to check their reviews online. Keep in mind that customer feedback has the potential to either make or break your sales.
Positive reviews from satisfied customers let you earn the trust of potential customers. Negative reviews let you gain experience, further giving important information about the issues that you need to address within your business.
Testimonials and reviews from customers are even more powerful than well-written sales copy, so make sure you encourage customers to share their feedback about your products and services.
3. Implementing a strong email marketing strategy
The email list should be an integral part of your marketing strategy. You could prefer to send the same weekly email newsletter to each subscriber, but that is not the right way to make the most out of your list since that information won't be as important to your audience.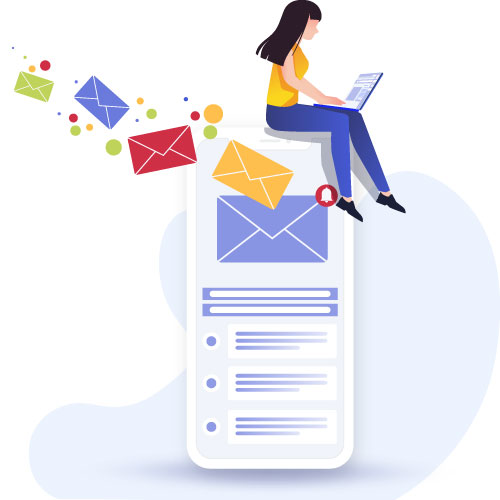 Source: InviteReferrals
Instead of sharing the same weekly newsletter, segment your audience as per their actions — what kind of products have they bought from you? What are their choices when it comes to getting email promotions from you?
After analyzing precisely, you can implement these personalizations to get more email open rates. For instance, while asking visitors to verify their subscription, you could combine checkbox options to get an idea of:
The products category they like from your store.
What kinds of promotions they're interested in learning about.
How they learned about your store.
When you start segmenting your subscriber list, you can send newsletters and more appropriate promotions to every person. With personalization, your audience is more likely to involve with your brand and remain subscribed.
4. Utilize SEO plugins
When you optimize your eCommerce store for search engines, it boosts your organic traffic, particularly when you manage to rank on Google's first page for a given keyword. SEO is one of the best ways to showcase yourself in front of customers, especially when you are running an eCommerce business.
With automation, it becomes so simple and quick to leverage it, and further, there are many great plugins out there to help you out. Of course, some are free, and some are paid, but still, these plugins are often affordable and will present a great ROI when utilized to their maximum potential. So, make sure that SEO optimization is part of your inbound marketing strategy.
5. Use scarcity tactics
Scarcity easily catches the eyeballs, and no other tactics can grab that much attention than it.
If your product appears to be available in short supply — or if a sale is only available for a short period — your visitors will be more inclined to purchase from you now since they are not sure whether your items will be available at this price later on or not.
Here are a few ideas that you can use this tactic to increase your eCommerce sales:
Organize flash sales.
Showcase or highlight a countdown timer on your site during sales.
Display' just x remaining' on your items.
Add scarcity for item sizes.
Applying scarcity in your email marketing can further improve your click-through rate by 14% and 2x your sales, and it's so simple to implement! All you have to do is to highlight or showcase a banner on your website to grab visitors' attention.
6. Integrating Instagram
Instagram has now become people's favorite platform, and not only this, but it is also a great platform for Shoppable Posts. Quite Interesting, right? For instance, suppose your business is located in one of Instagram's supported markets and goes with their commerce policies. In that case, you can utilize your Instagram Business profile to link straight to your eCommerce store.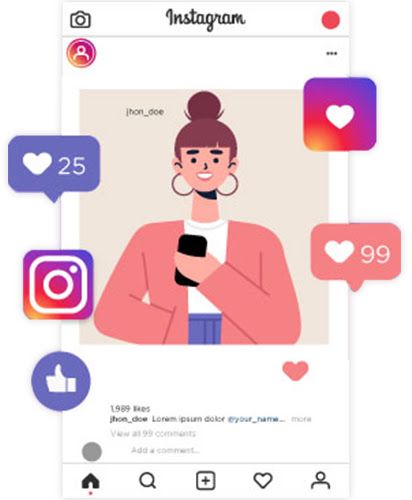 Source: InviteReferrals
Instagram has a monthly active user base of 1 billion people, which means it can open up a window of sales opportunities.
This is particularly true if your store has good visual branding; for instance, you can utilize enticing images of your products to grab the eye of your Instagram followers and then link them back to a product page on your store.
Another approach to integrating Instagram is to combine your feed with your eCommerce site immediately. This will help social engagement from your visitors.
And interested visitors are much more likely to purchase again from you in the future.
7. Offer free shipping
There might be several instances where people are ready to buy your products, but they are not ready to pay shipping charges. Further, many studies have shown that there are several benefits of offering free shipping. Therefore, if you are not using this tactic, then consider adding it to increase your eCommerce business.
Stats show that 70 percent of respondents said that they consider brands that offer free delivery and shipping. Additionally, 84 percent are more inclined to shop on sites with this service, and 75 percent stated they are more likely to buy if there's a free shipping promotion rather than other kinds of promotions or discounts.
8. Reward your loyal customers
Stats show that:
On average, loyal customers are worth up to 10 times as much as their first acquisition.
The possibility of selling to new buyers is 5-20% which is very low than selling to existing customers at 60-70%.
Obtaining new clients costs more than retaining existing ones.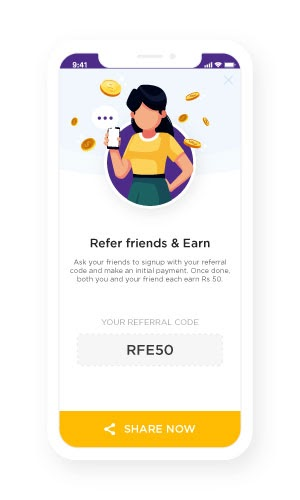 Source: InviteReferrals
So make sure that you keep rewarding your loyal customers as, in turn, they will spread positive word of mouth for your brand and help you grab new customers. Further, consider launching a referral program to reward your existing customers will make them buy from you repeatedly.
9. Make an eCommerce site with great content
When you start looking closely, you will locate the changes. Today, persuading buyers is not easy as it was before; now, you have to use content that can stimulate emotions. Therefore, eCommerce sites are leveraging content rather than investing in high-end technology.
Furthermore, the content is extremely accessible, offering helpful takeaways. Also, remember that you create jargon-free content that talks about your journey, what you believe, and the story of products you sell or services you offer.
10. Consider using short links and URL shorteners
Link shorteners are very useful, and they've been widely used. These tools became popular among Twitter users when the social network restricted tweets to just 140 characters. Twitter's character count and link policies have since evolved. Now, users can tweet up to 280 characters, and also links are counted as 23 characters always. Nevertheless, shortening URLs remains one of the useful practices for distributing content over social media networks and other channels.
There are several benefits of employing URL shorteners, especially in the eCommerce business.
Convenience
Insights
Increased Sharing
Stronger Engagement
Professionalism
Rounding it all up
Today, managing an eCommerce business is not easy. Still, you can increase eCommerce business by using the above-mentioned ways. Make sure you read this post carefully to make the most out of it.
Author Bio:
Shivani Goyal
Shivani is a content writer at InviteReferrals, which provides referral marketing software that allows businesses to attract new customers from existing customers through referral campaigns.
---
What did you learn?
how to use short links on ecommerce
how to grow revenue in ecommerce
url shortener
how shopify helps
Read also: