There are many things to consider when getting a link-shortening service as a web designer. And although there are many free link shortening services you can use out there, those are only suitable for personal use.
Whether you're building a web page for your company or your client, you must have a link service that reliably delivers all your needs at a reasonable rate.
This is where Short.io comes in—here are six reasons why our link shortening service will deliver all your needs.
1. Get Started for Free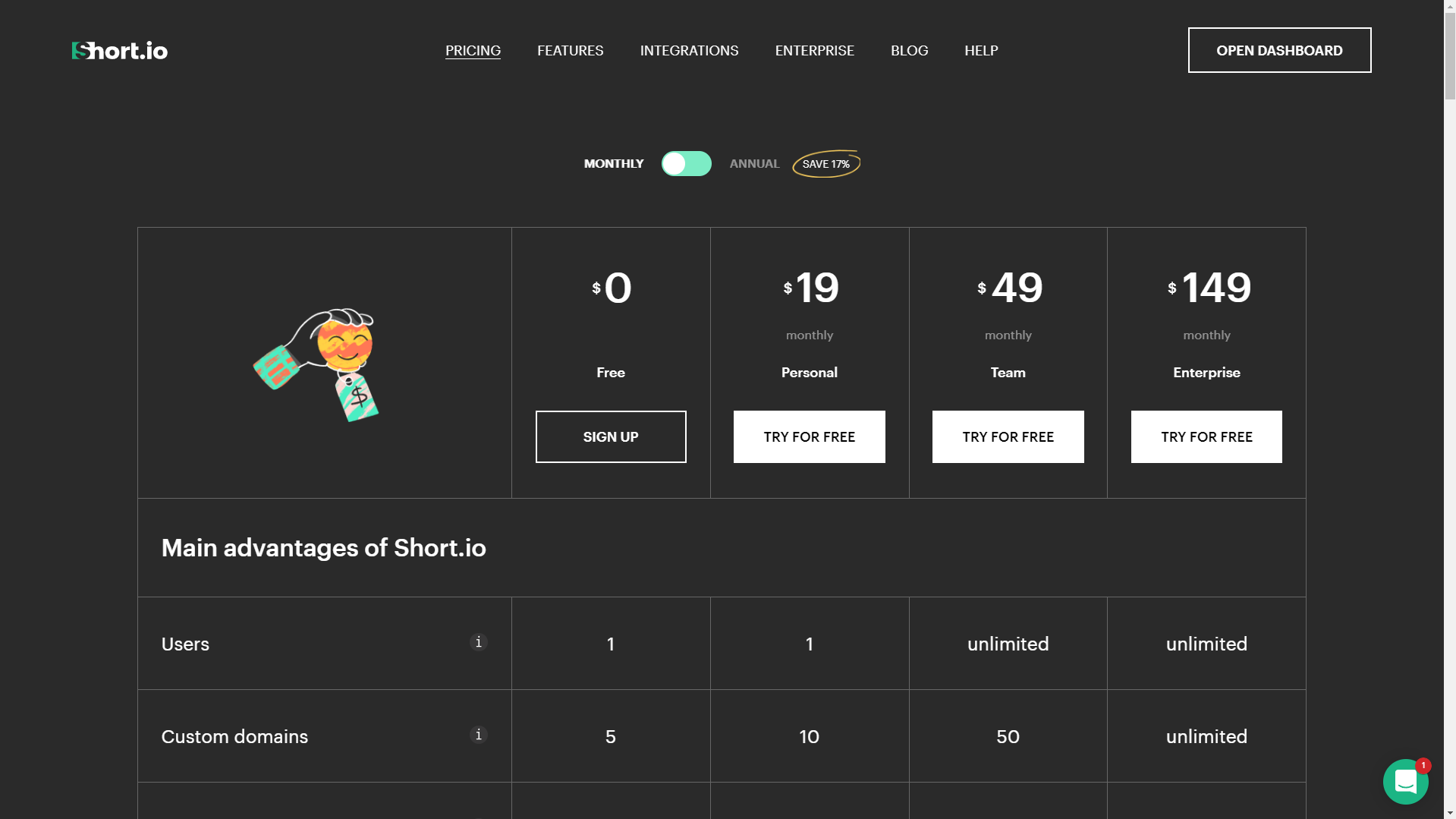 Whether you're an employee or working with a client, every expense you make must be justified. And unless your boss lets you purchase subscriptions without prior clearance, you must show them that what you're getting will benefit the company.
Fortunately, you can get started with Short.io for free. You don't need to input payment details before trying all our services. With that, you can see the benefits of Short.io for your website without spending a single cent.
It also makes it easier to justify getting our link shortening services since your client or boss will get to see what it does before they spend. And, if you can't persuade your client to spend on a subscription, you can stick with our free tier, which already provides many benefits.
2. Safety, Security, and Privacy
Online security is paramount when you're building a website. And if you're using third-party services, those should also be secure. After all, your company's or client's cybersecurity is only as strong as its weakest link. That is why Short.io have robust safety, security, and privacy features.
Short.io has an SSL certificate, ensuring that the data transmitted from your workstation to our servers are encrypted and protected. We also have two-factor authentication, ensuring that only the authorized user can access your account.
We're also GDPR-compliant, ensuring that all your personal data are stored privately in our AWS S3 servers in Virginia, USA, and will never be shared with any other third-party service.
And once you subscribe with any of our paid tiers, your credit card details aren't stored on Short.io servers. Stripe, Inc., one of the biggest and most secure payment platforms globally, will handle your transaction, helping you keep your financial information separate and secure.
3. Simplify Team Management Using Single Sign-On (SSO)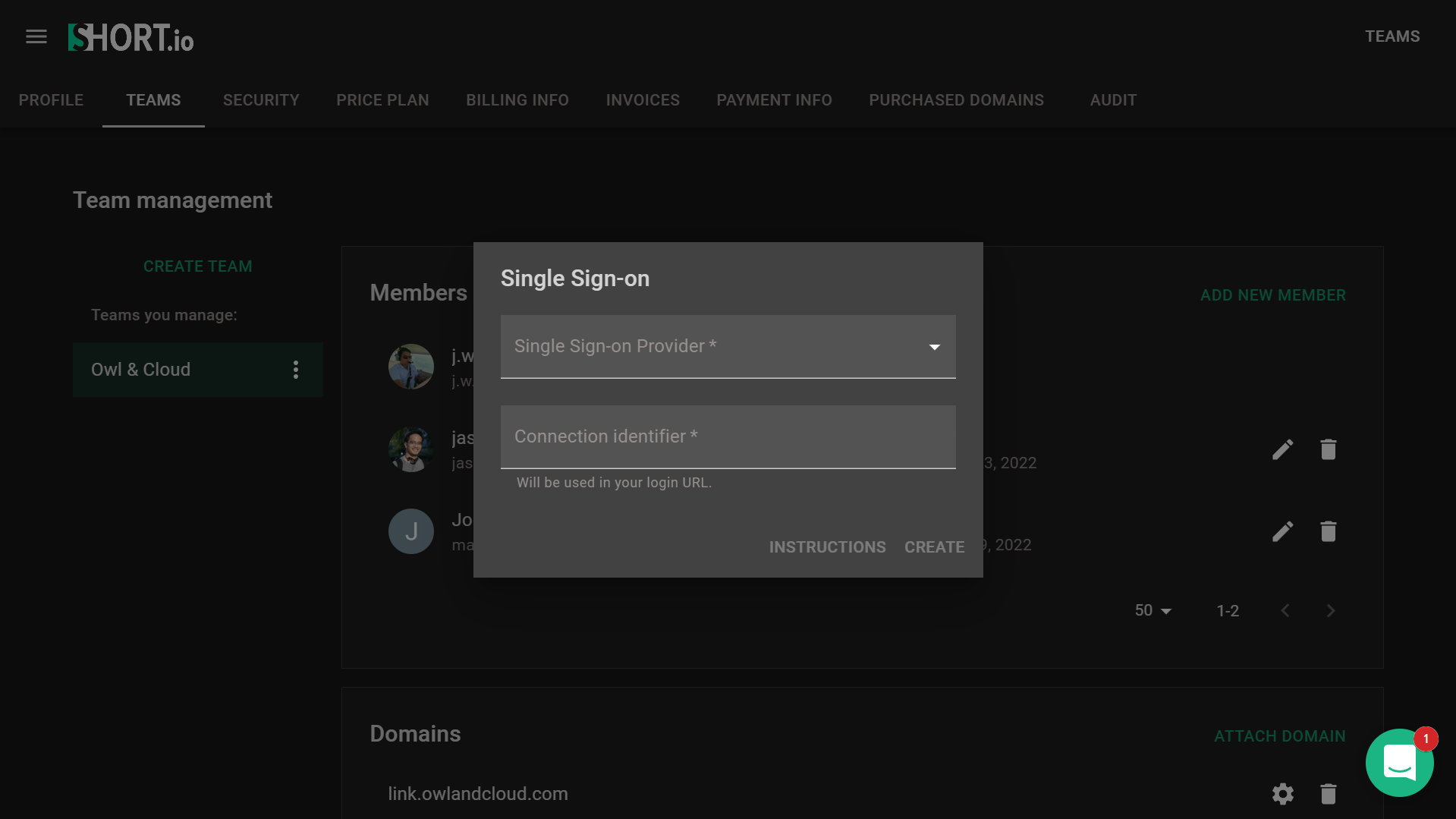 One of the issues you get with multiple different providers is the need for many different usernames and passwords. And while it might be tempting to use the same username and password for all your accounts, you shouldn't do that as it increases your security risk.
Thankfully, with Short.io, you can set up SSO for all your team members. That way, you don't have to create an account manually for each colleague or staff you want to add to Short.io. Furthermore, you can use your SSO provider's robust security to improve your website's security even further.
4. Assign Roles to Your Team Members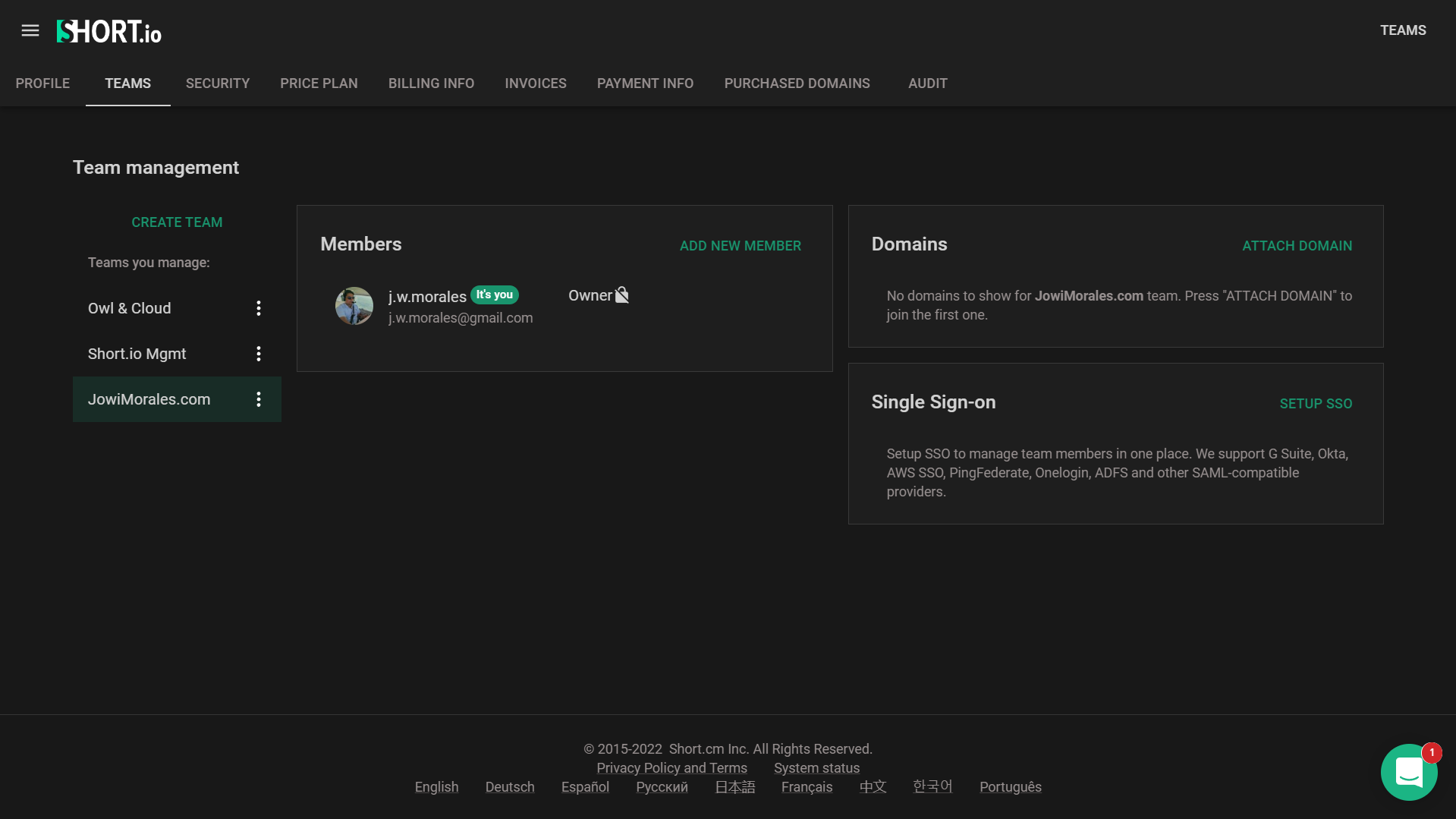 One of the most important things in security is to ensure that only the needed permissions a user needs are given. That way, they cannot make unauthorized changes, whether inadvertently or maliciously. Or, if in case an account is compromised, the damage it can do is only limited to its authorizations.
This is where Short.io's Teams feature comes in. Once you've added your staff and colleagues to your account, you can assign them specific roles, ensuring their access is limited to their specific roles.
And if you're handling different clients, you can create multiple teams that are isolated from each other. That way, even if you give your client access to your backend systems, they won't see your other customers.
5. Protect Your Links to Protect Your Business
If you're building websites for your clients, you want to ensure that only your client can see the page you're building for them, no one else. However, you may also want to bring the client's website online to beta-test it.
This is where Short.io's advanced link features come in—namely, link expiry, link cloaking, and password protection. With link expiry, you can ensure that a page under testing can only be visited on set dates. Beyond that date, the page will go offline and redirect to your chosen URL.
Link cloaking is also useful for testing a page design with select users. By using this feature, you can ensure that they will only see your domain, not the destination URL. This is perfect for protecting your client's identity, especially during testing.
Finally, you can use password protection to ensure that only authorized people can access the page. Even if they know the URL, if they don't have the password, a user can't access the page you made.
6. Bulk Link Creation and Customization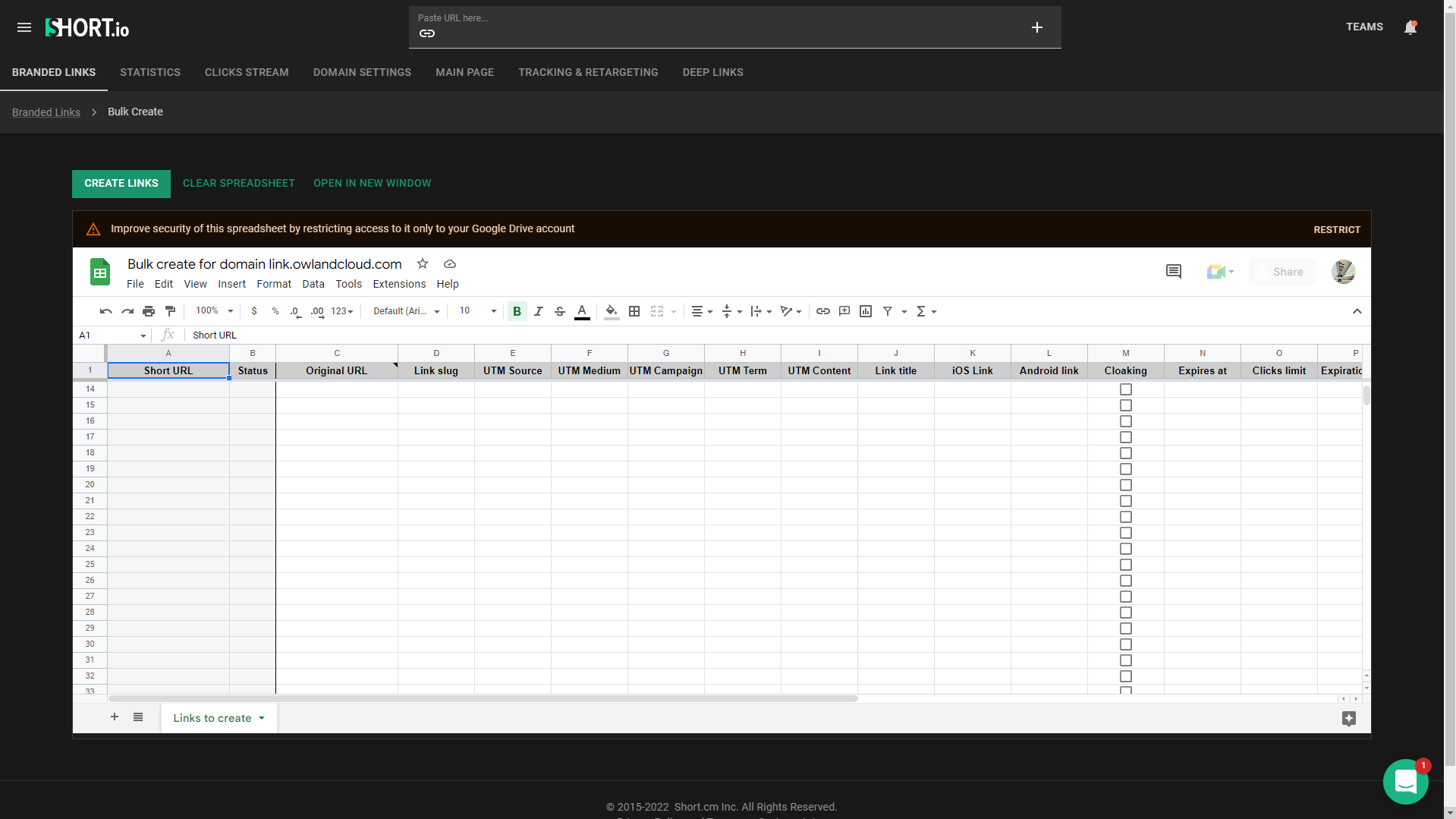 If you have zealous colleagues from other departments that make several new web pages weekly (or even daily!), manually creating short links for each new page can be taxing and monotonous.
Fortunately, Short.io lets you create and customize your links in bulk. This will save you tons of time, allowing you to focus on more important things like squashing bugs or building a new home page design. You can also reduce the chances of getting errors when inputting many links manually.
Short.io Covers All Your Bases
While some link shorteners have a few of the features we mentioned above, you can find them all in Short.io. There are also other features that your company's or client's marketing team will find useful, like real-time click tracking, a/b testing, and more.
Short.io goes beyond building websites—it's a complete tool that every department of your company or client will find helpful. And it will also make your life as a web developer and designer simple, easy, and much more manageable.