It's Black Friday soon! Black Friday lasts for one day, but marketing campaigns start one or even two weeks before the time. The holidays are a golden time for e-shops, shops, and sellers.
In the run-up to Black Friday, most companies actively promote discount products. Many ads with Black Friday headlines are spread on the Internet to attract people. Social networks, websites, emails, and SMSs are commonly used to promote Black Friday sales.
A common mistake is using long links in promotional ads, posts, or emails. Short links, especially branded ones, increase brand trustworthiness and engage more users. Short URLs attract users thanks to being clear and inconspicuous and containing a branded domain and a configured slug.
Today on the Short.cm blog, we'll walk you through five practical Short.cm insights that will help to improve a Black Friday advertising campaign and encourage more customers to make purchases.
1. Branded Domain
When sharing a short URL that contains a generic domain, the domain might being blocked by social networks or email provider. Some URL shorteners provide customers with the generic domain to test a service. However, the generic domain is also used by spammers, so they often compromise its reputation.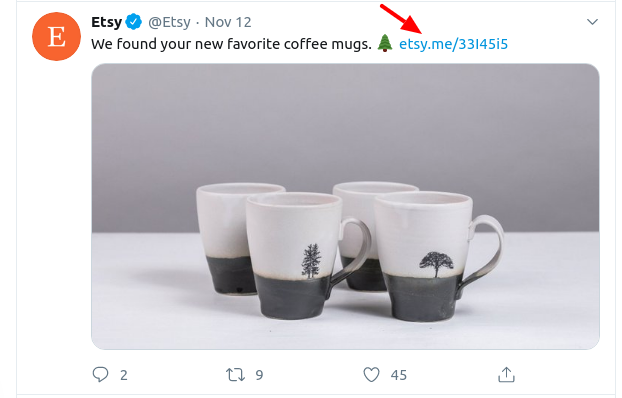 Short.cm helps to avoid being blocked when sharing short links. You can add up to three personal branded domains on the free plan. Branded domains are credible; when users see the brand name, it promotes a link. A personal domain belongs only to your company and cannot be compromised by spammers. So, your custom short domain is thoroughly approved by all social networks and email providers.
2. Slug Customising
Slug is a word that describes the content of a short link. The links with a random slug are not trustworthy and are considered spam. A perfect URL slug should give an idea of the content from first sight. Such a rule helps not only to understand what's hidden behind the link but also to improve website SEO.
A slug is a part of a URL that has to be unique for each page. With the Short.cm shortening service, you can customize short URLs that will help you to place keywords, make a link attractive, and improve the website's SEO.
The links for Black Friday sales may look like: brand.com/black-friday; brand.com/sales; brand.com/get-your-discount.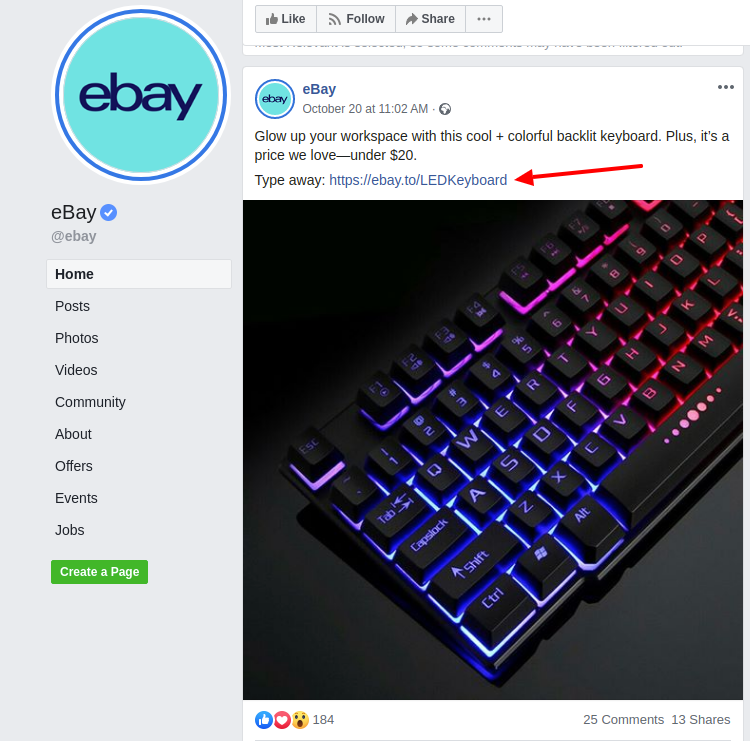 3. Link Expiration
The information doesn't stay relevant; ultimately, it becomes out of date and unnecessary. Short links, on the contrary, stay the same.
Short.cm developed the Link Expiration feature to give short links a temporary existence. By specifying the time and date, an original page URL is automatically changed to a new relevant one. Sometimes, the new page isn't required, so the link simply becomes unavailable at the specified time.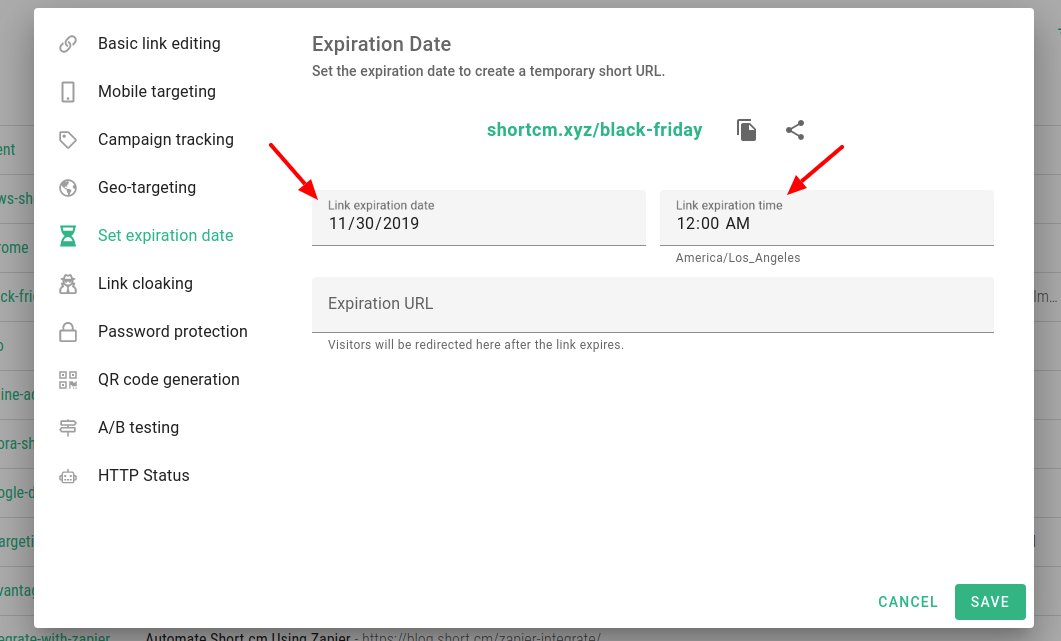 The feature is useful during Black Friday marketing campaigns, when the link is no longer needed after the campaign ends. Thanks to the expiration, users will have no more access to it, instead accessing a new relevant URL.
4. Twillio SMS Marketing
Short.cm provides the "Twilio and Zapier" integration for bulk SMS to send messages to a group/multiple groups of recipients at once. With Short.cm, you send a brief text and a short branded link with the customized slug to the list of needed contacts. This way, branded domains gain increasing recognition and trust from the audience.
Using Short.cm and Twilio, you'll wind up with:
5. UTM-Parameters
UTM tags are a useful tool for evaluating the effectiveness of advertising and marketing campaigns. How can you find out which social channel or email button is the most engaging? Add UTM tags to the URLs you share.
When publishing a link to some social networks, use different source parameters to track the effectiveness of each traffic channel.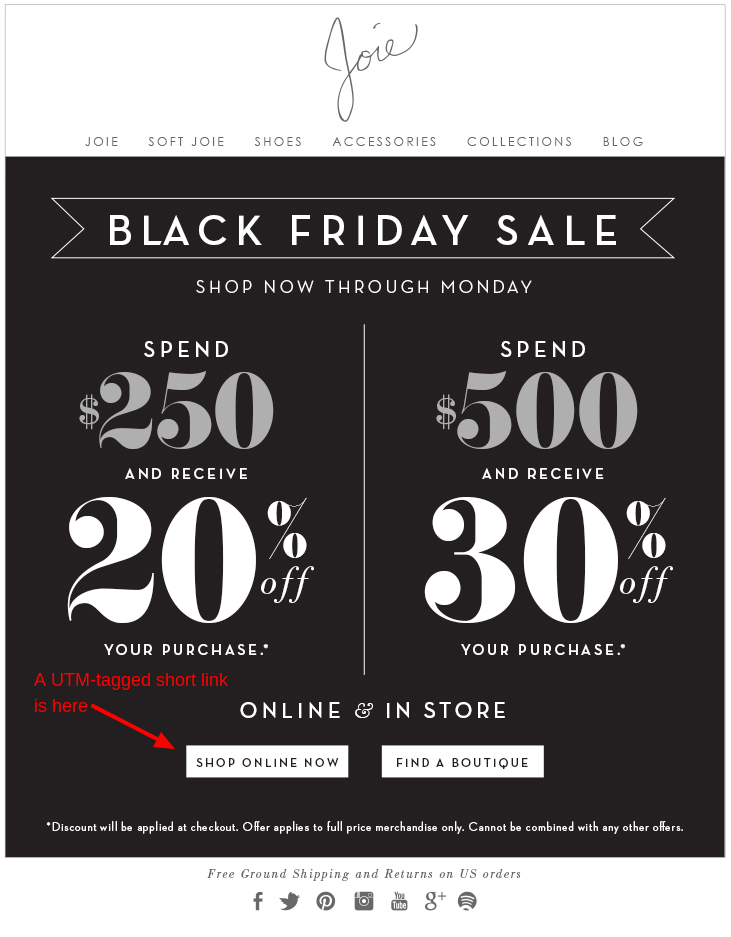 Wrapping Up
Hope the above-mentioned cases will come in handy to you. Let us know which insight you find more valuable.
---
What did you learn?
black friday email marketing;
black friday insights;
black friday 2019 deals;
black friday sell;
Read also: