If you want to add UTMs to more than one short link and save time when adding UTMs manually, Short.cm offers bulk UTM tag adding.
But first, let's review the difference between UTM tags. Below are five UTM values that are widely used.
Look at a Link that Contains UTM Tags:
https://link.com/?utm_source=facebook&utm_medium=social&utm_campaign=sale&utm_term=shoes&utm_content=darkpost;
What do the UTM Values Mean?
Source: Tells you about the particular media platform from which the traffic comes. With the source tag, you find out the source from which a particular visitor has come. To build a link for each platform, specify a social network in the "utm_source" parameter. For example, utm_source=linkedin; utm_source=amazon.
Medium: Shows how visitors get to the page. This tag identifies the type of campaign. When using UTM-tagged URL emails or banners, the medium tag will look like this: utm_medium=email (for email marketing); utm_medium=social.
Campaign: Indicates the name of the campaign that has driven the traffic. This could be the name of a particular product or a campaign strategy, such as utm_campaign=launch-product; utm_campaign=sale.
Term: Defines the keywords of a search advertisement. If you manually tag paid campaigns based on keywords, you must also use the utm_term parameter to specify those keywords. For example, utm_term=url_shortener.
Content: This is a container for additional information like a product subcategory, an advertisement type, or a launch date. Also, the Content tag is especially helpful for A/B testing and specifying that there some distinctive tips of a tested add, for example, utm_content=darkpost; utm_content=lightpost.
How to Add UTM-tags in Bulk
1. Log into your Short.cm account.
2. Go to your short URL list.
3. Click "Bulk Create."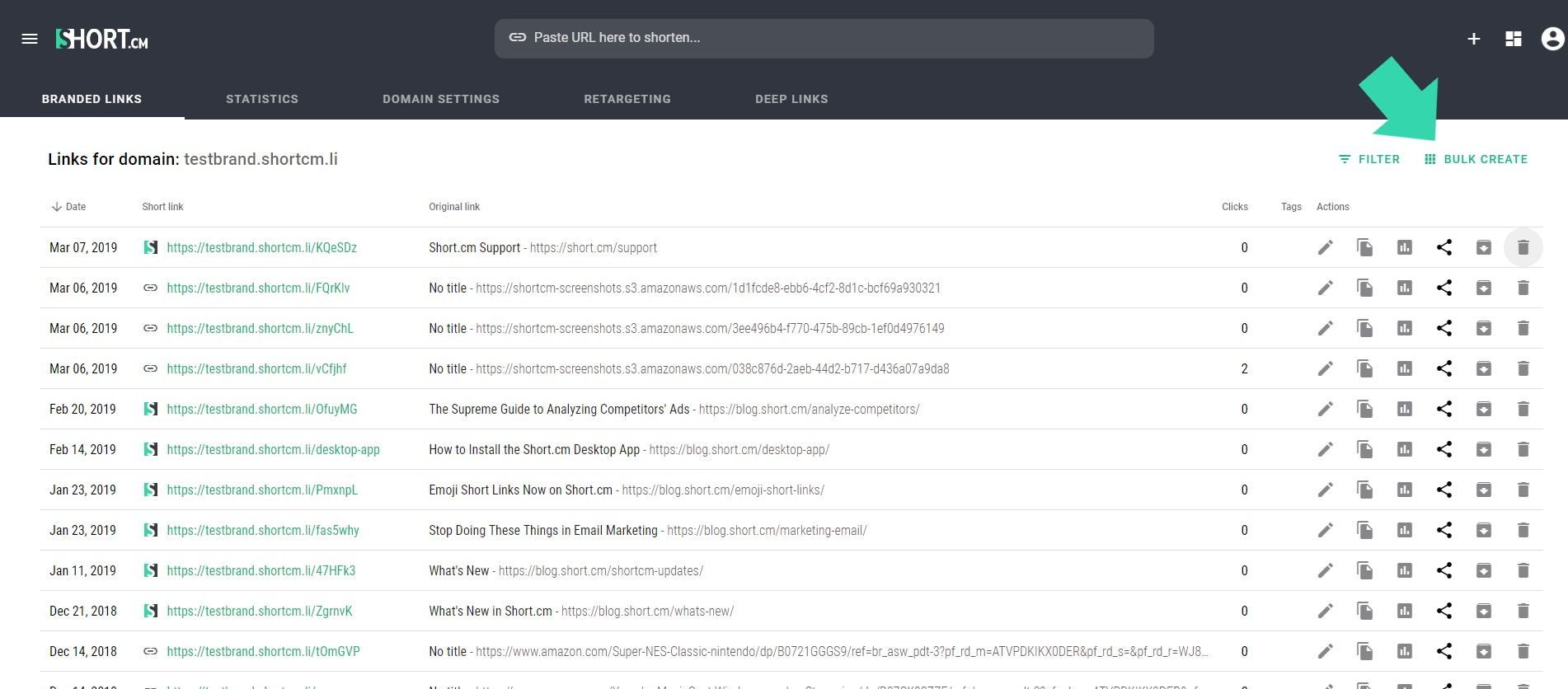 4. Choose File > Make a copy.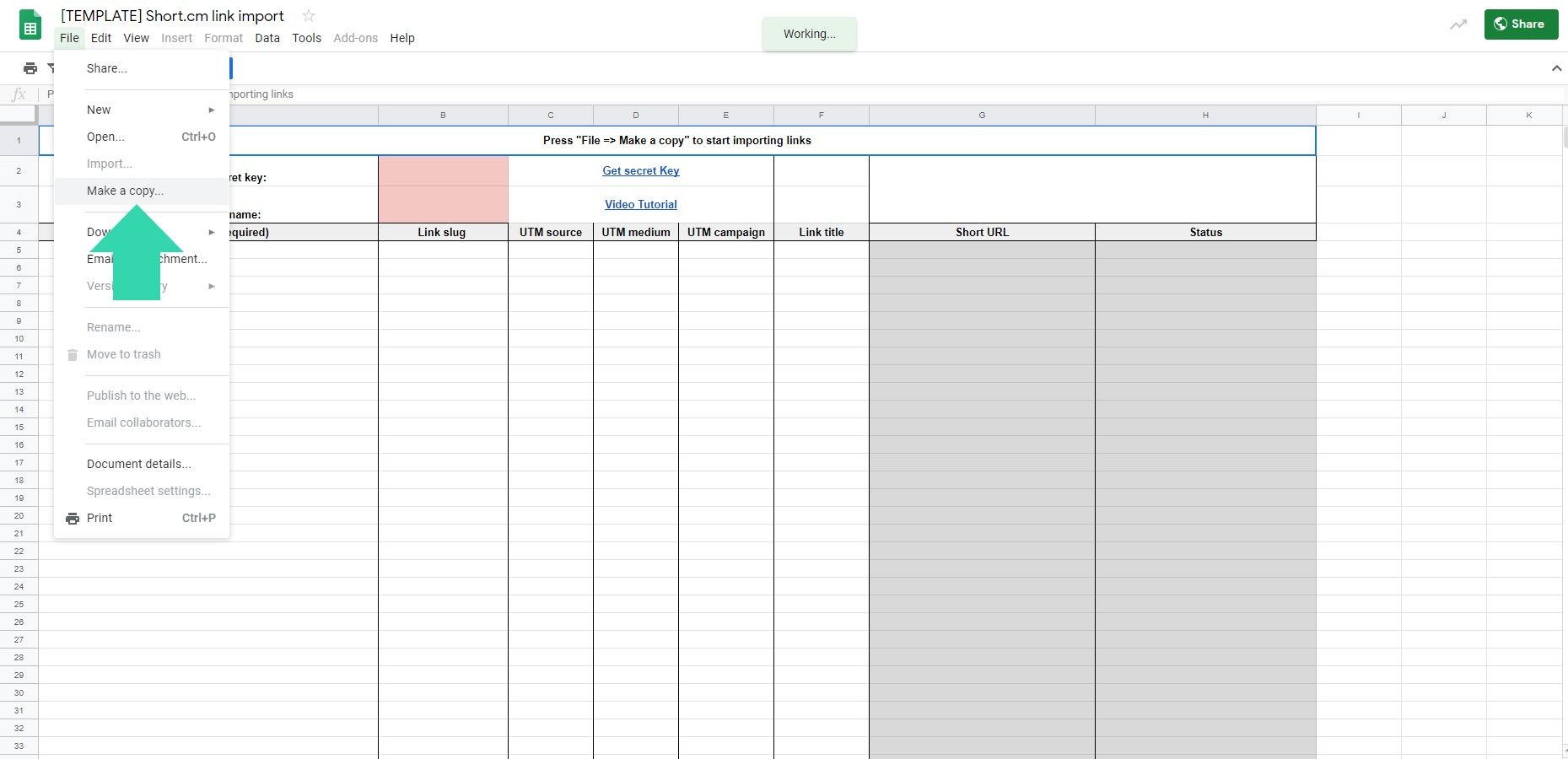 5. Insert your Secret key and a Domain.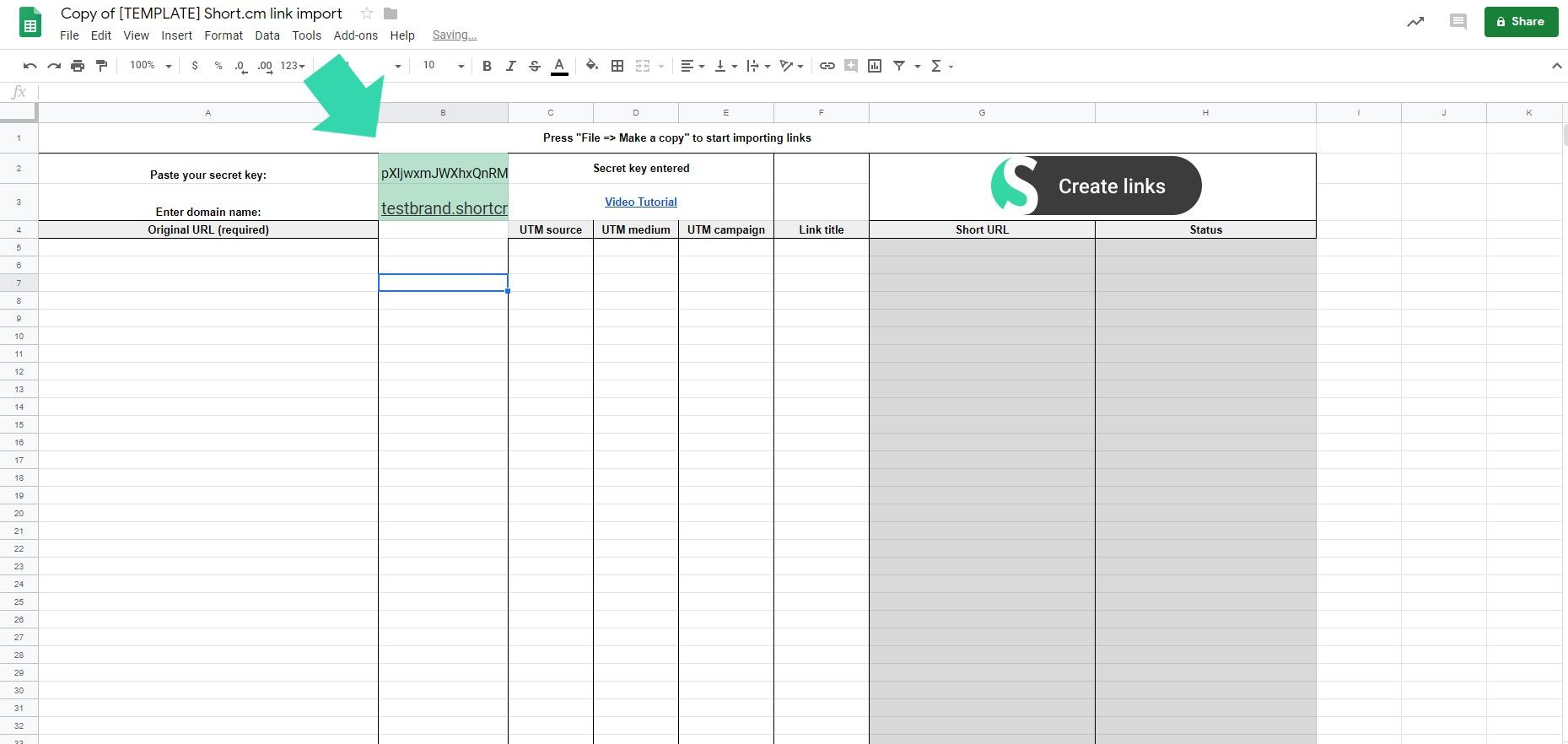 6. Import a document or paste links manually. In case you want to import a document:
Save a file as .csv.
Upload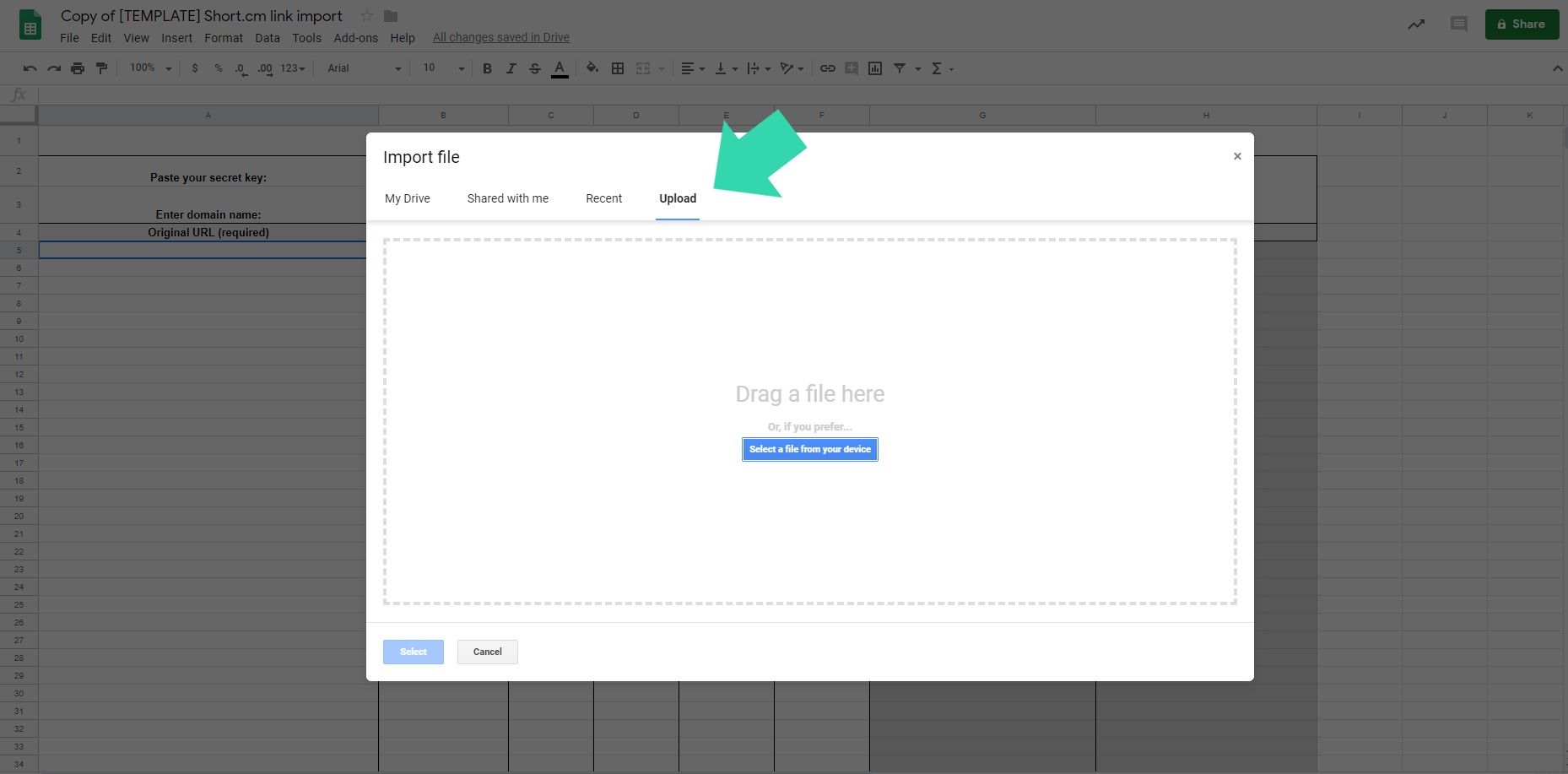 Append to a current sheet.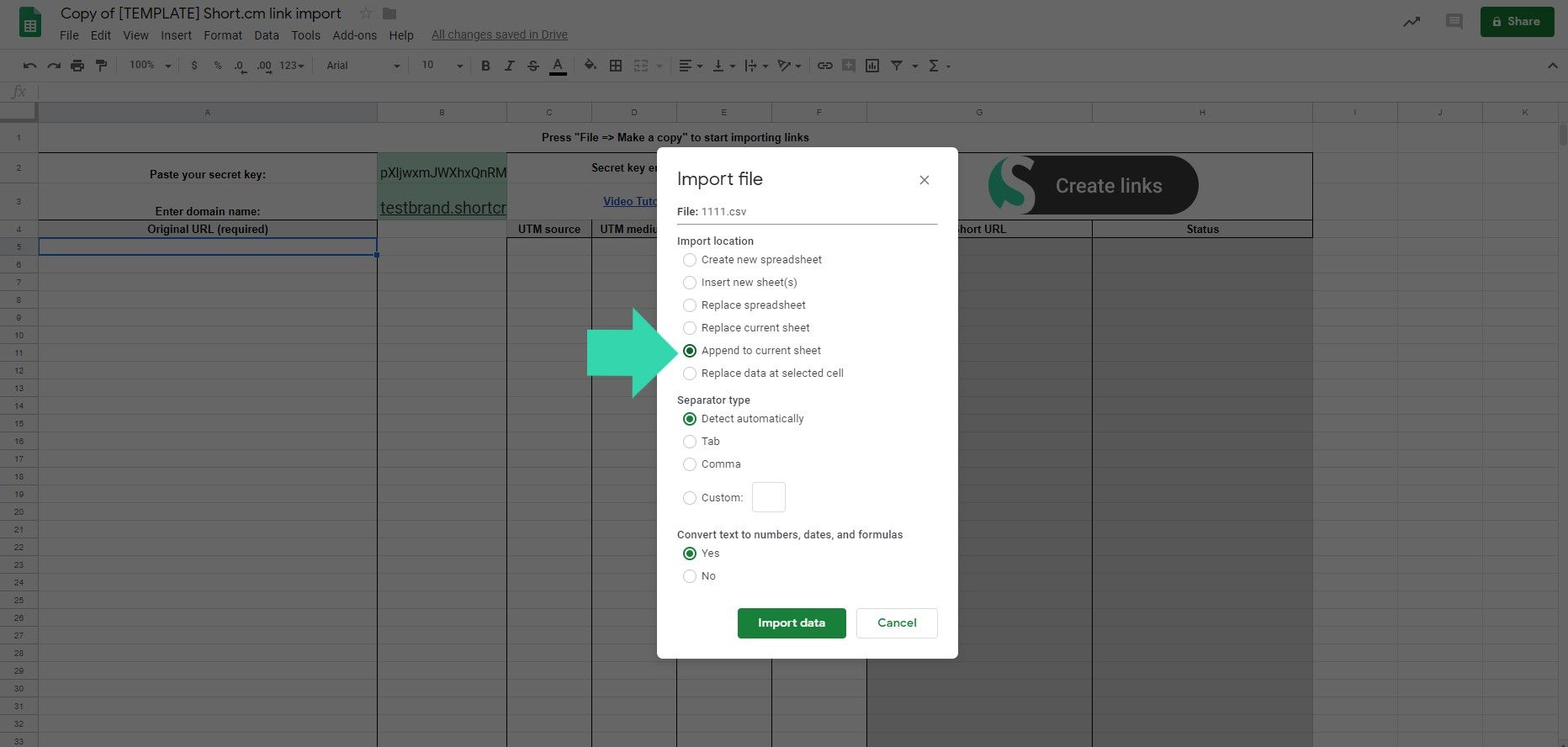 7. Specify the UTM-tags.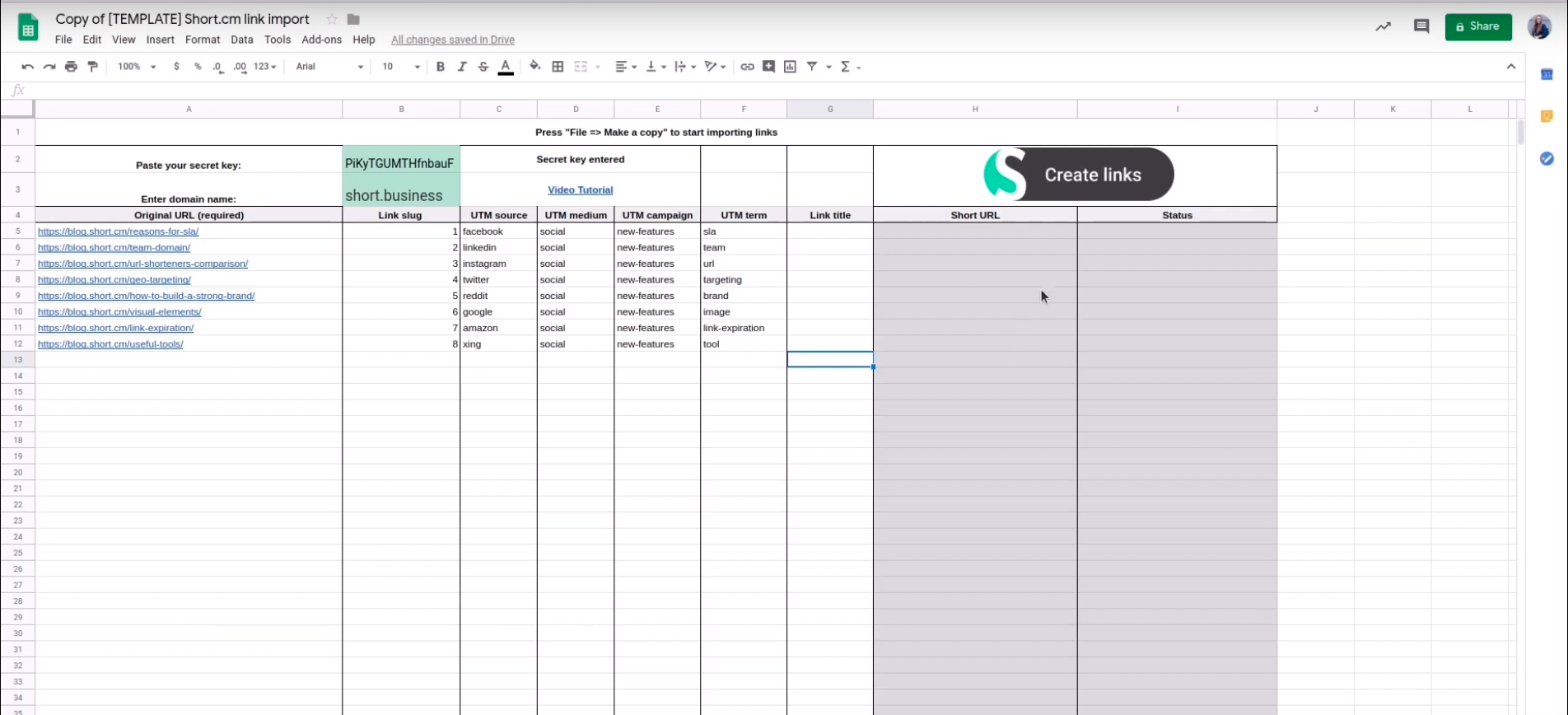 8. Create short links.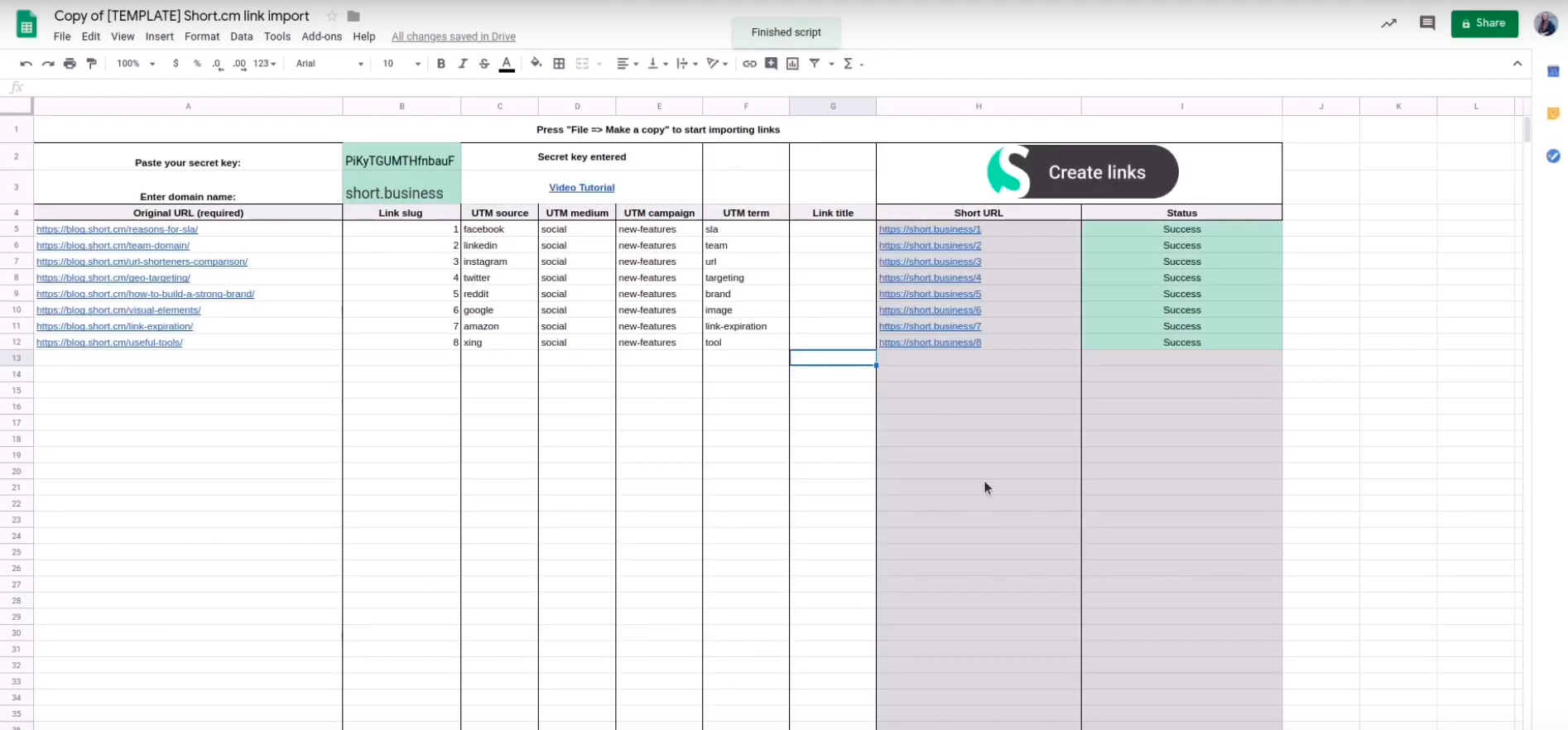 Extra Short.cm bulk features:
In addition to creating UTM tags in bulk, Short.cm provides users with:
---
The article is about:
utm tag builder
url shortener for utm tags
Short.cm campaign tracking
Read also: