If you're reading this article, it means you're interested in shortening and customizing links on Short.cm.
There are generic services, which only let you create generic links. However, when using generic link shorteners, you have no input into the randomly generated link. You have to take what you're given and cannot edit it. Such links influence your brand reputation negatively.
Firstly, users can't understand if the links you're sharing are trustworthy. What if the links don't meet the content idea or are viral? Secondly, managing short links with a generic domain and random slug is difficult. When overviewing statistics on Google Analytics, you'll see a list of complex characters. That won't let you understand the success of a specific link. Create short links that allow you to add the words, numbers, or emojis that come after the slash.
We on Short.cm think that the primary task of each link shortener is providing the ability to add a custom domain and edit a link slug. The additional features are in the background.
How to customize short links on Short.cm
Short.cm allows customizing short links by adding letters, numbers, and emojis. Learn the general instruction on how to edit a URL slug and then apply it for any characters.
Go to your Short.cm account.

Open a link list.

Shorten a link or edit an existing one by clicking the Pencil icon.
Enter characters you need.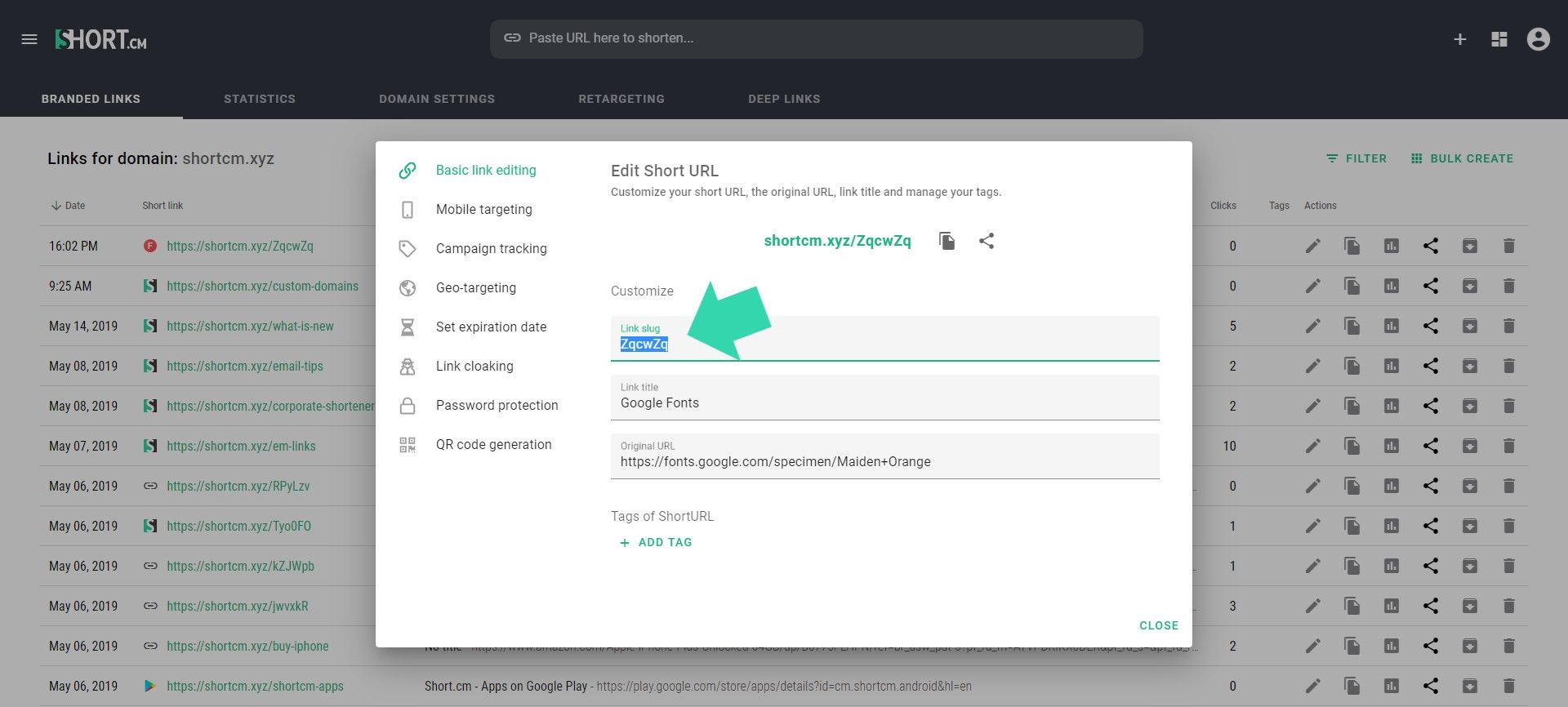 Save.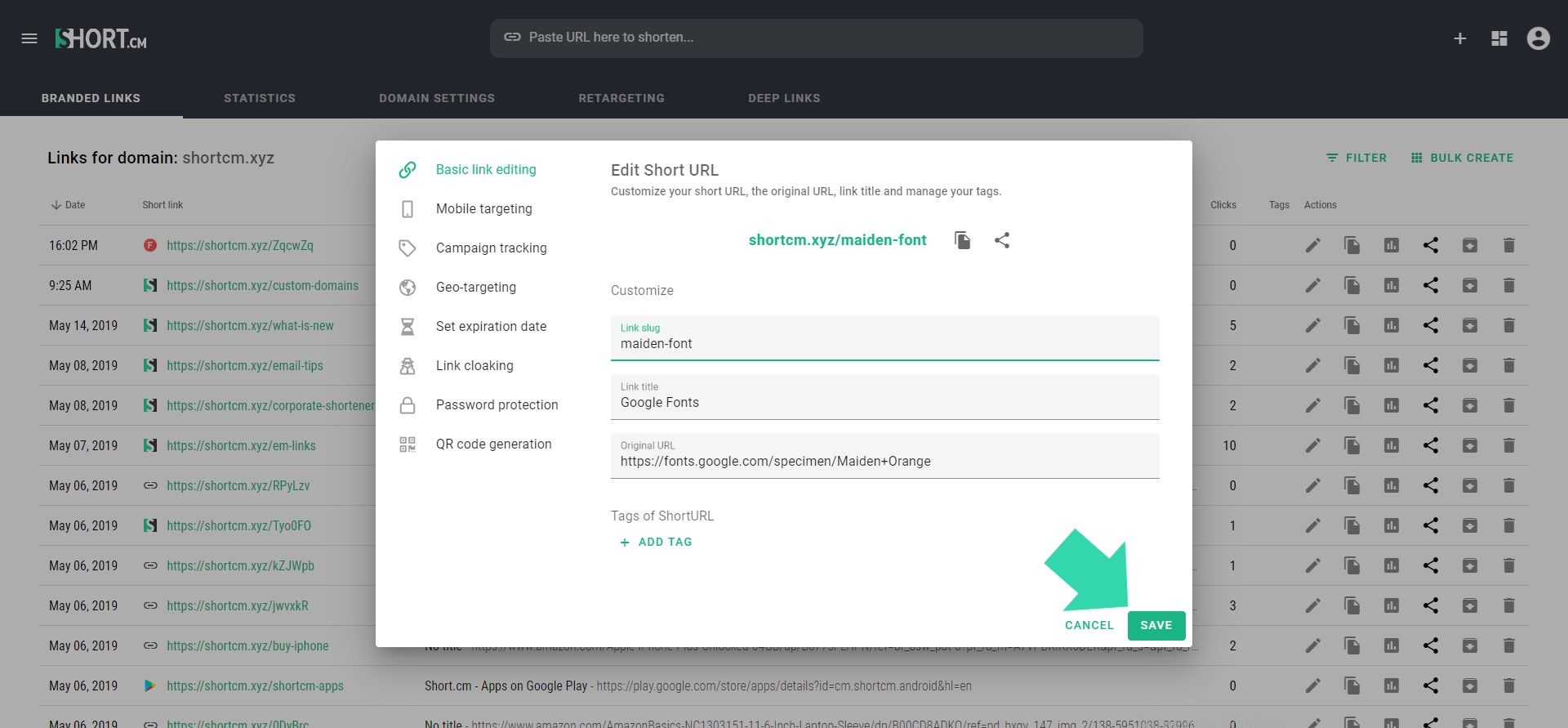 ---
The article is about:
How to edit a slug.
Why do you need to customize links.
Branded custom short links on Short.cm.
Read also: