A/B testing is a method to evaluate the success of web elements. A/B tests let increase the conversion of landing pages by providing a more striking title, a more engaging button color, an image, and so on.
The A/B testing method estimates the performance of two variants of a web page and compares version A and version B. It assesses the effectiveness of page changes, for example, after adding a new design element or a call to action. The purpose of using split tests is to identify and implement the most engaging component that will drive more traffic.
Short.io A/B Testing
Short.io provides A/B testing based on short URLs. Now you can test which version of a web page performs better. When clicking a short link, a half of the users sees the original page, and the second half sees the variation page.
The advantages of using Short.io for split tests:
It is a short link that users click to be redirected. That means that you can conduct tests on the platforms where the characters are limited: SMS, social media.
Along with A/B testing, you can leverage other Short.io features to strengthen the power of a short URL.
The configuration process is elementary, as it requires simply pointing a variation URL. The original link is set by default after shortening.
The integration with Google Analytics provides access to statistical results of performing links.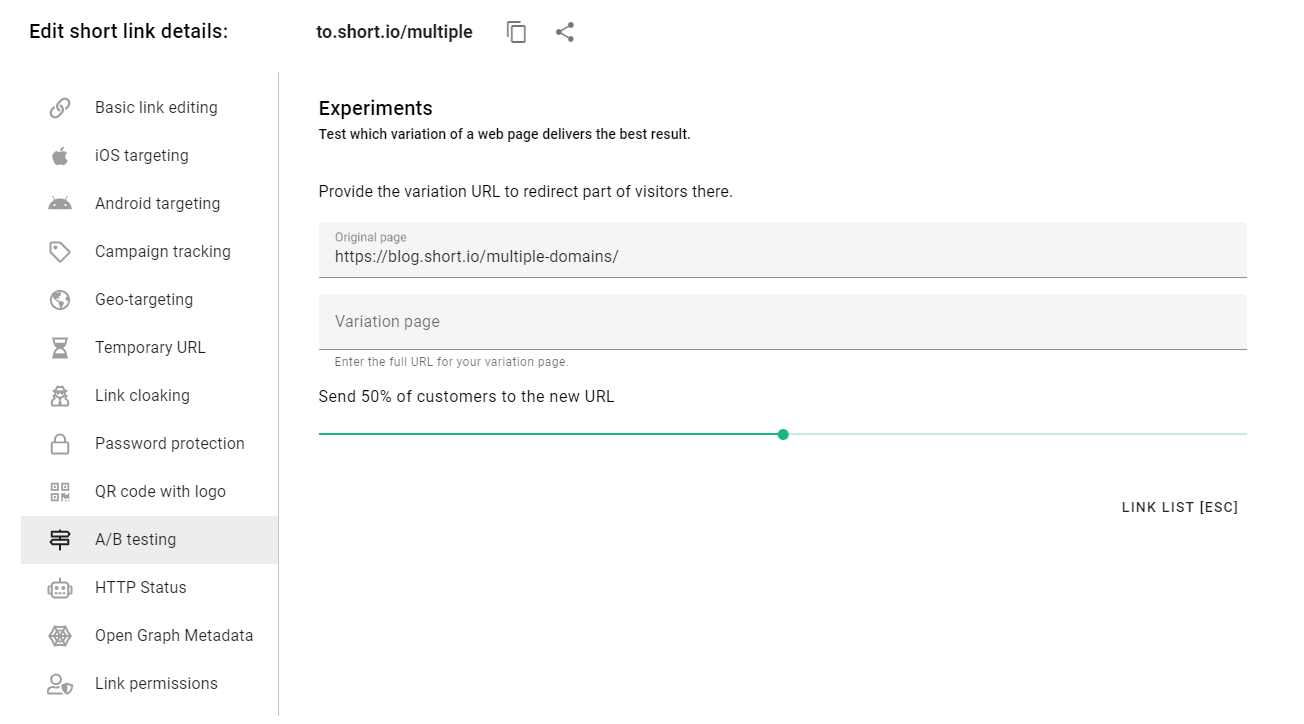 How A/B Testing Comes in Handy
Imagine that you've launched an e-shop. The conversion rate of the landing page is 10%, but you want to increase it to 15%. Thinking about which improvements to implement, you've decided to change the position of a CTA button to make it more noticeable. However, it's just your gut feeling, and you can't definitively know whether it will improve conversion or, on the contrary, decrease it. To prove or disprove the hypothesis, create a test version of the landing page with a new position of the button.
Split testing allows you to:
learn how new page components influence users' behavior;
concentrate financial resources on elements that are already working for your audience; and
improve the conversion of financial metrics (revenue).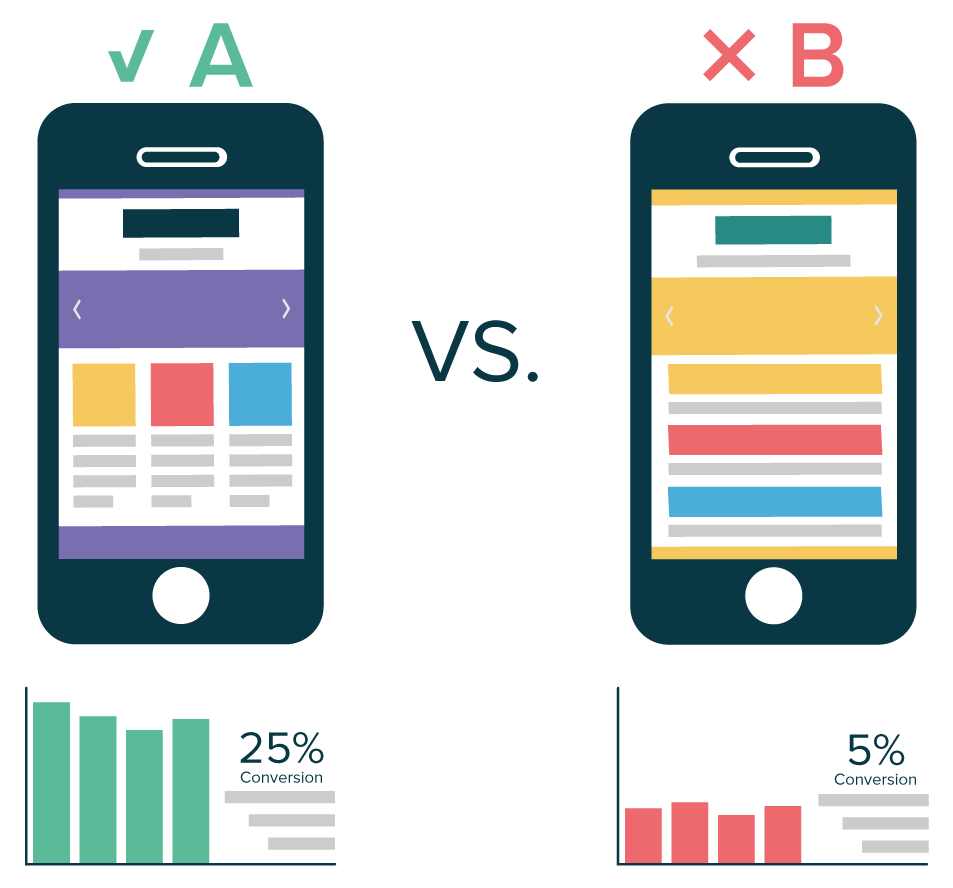 Image Source Paulvanderlaken
The First Point of an A/B Test
Before launching an A/B test, you create a hypothesis. It is worth testing hypotheses based on the analysis of the click heat map. Develop a theory about the influence of buttons, headers, images, and forms on traffic. After investigating, implement two versions of a web page and launch an A/B test.
The mechanism of A/B tests is quite simple. Visitors are divided 50/50, as half are redirected to the original URL and the other half to the variation URL. The average period for testing is 14 days; however, it may vary depending on test results. If you see that the variation page outpaces the original one in three days, continuing the A/B test makes no sense.
Wrapping Up
Short.io provides A/B testing starting from the Personal plan, but thanhks to the 7-day free trial, it costs you nothing to get split testing off the ground.
---
The article is about:
What is AB testing in digital marketing?
How do you perform an AB test?
What is a B testing used for?
Read also: