You only have 6 seconds to make your brand attractive to a future customer when using printed media for marketing promotion. In case you lack the place for necessary information, implement a QR code to an offline marketing campaign that talks more about your brand.
The importance of the QR Code
QR codes now are advertised innovatively. With the help of smartphones, people usually scan the codes from the street banners, leaflets, and cards. After they have scanned a code, they are transferred to the hidden backlinks for one second.
Ways to use QR codes
Be creative while attracting customers. The banner with just your brand slogan can't spark user interest. Invent smart ways to make people scan the image.
The examples below describe extraordinary methods of making customers stay near your advertisement.
The successful cloth brand Macy's used a mobile retail strategy to enhance the online shopping experience. Macy's QR codes offered entertainment and information to customers who scanned the QR code. Macy's linked to educational YouTube videos or advice from fashion bloggers. Such a retail approach was successful and grabbed people's attention.
"The Backstage Pass videos have attracted anywhere from a few hundred to a few thousand views on YouTube, with a video featuring Kelly Osbourne grabbing just shy of 3,500 views; the video demo of QR codes has snared 2,200 views," said Martine Reardon, Macy's chief marketing officer.
The Angry Birds Company made one more creative approach to using QR codes. Its QR code takes directly to download the app, and it is an excellent showcase for both ad creativity and self-explanatory promotion of the apps.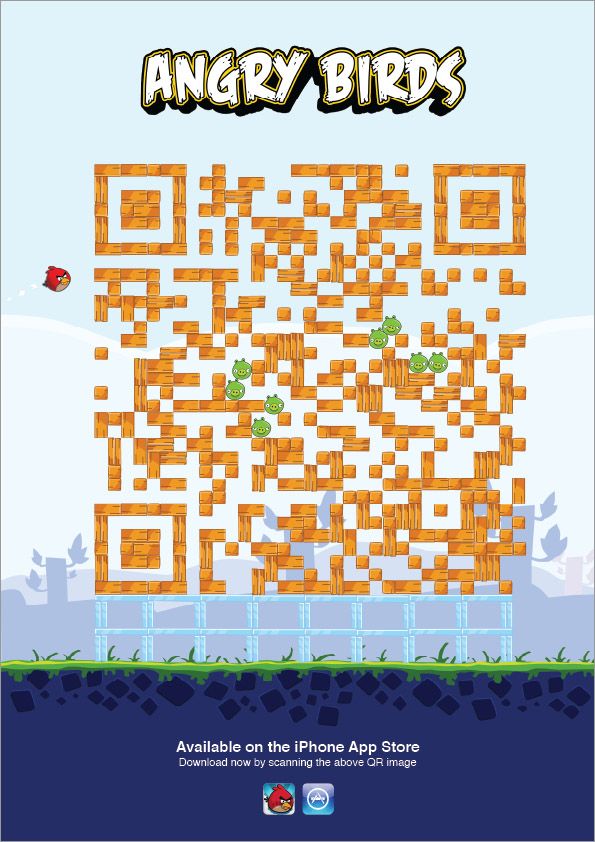 QR Code Generation and Short.cm
Even though short links are easy-to-type in the address bar of the smartphone browser, the way of transferring the URL after scanning QR code is more convenient. As a result, customers will visit your site frequently, what leads to increasing of CTR and brand recognition.
Short.cm lets customers create QR codes for each shortened link. The advantage is that the QR code generation is available for all price plans. The QR code is displayed in the "Link management" window on the "QR code generation" tab. You can download it as a PDF file or make a printout.
Watch the video guide below on how to use the QR code generation from the Short.cm service.