Moving to a new domain might be caused by an outdated content management system, a technical necessity for better domain extension, or project development. Whatever the reason, migrating to a new DNS takes a lot of hard work.
One of the biggest questions that comes is how to overcome the whole process without destroying the current SEO ranking that you've worked so hard on.
When you need to change a domain of an active website without losing a first-page ranking in Google search results, apply Short.cm. With the shortening tricks, you change the website domain without affecting SEO.
Follow the instruction to change a domain without damaging your search ranking:
Buy a new domain for the website. Point a DNS record, host, and IP address to make the website live. Wait a few hours for the domain to become active. For example, a new domain name is "new.com," and an old one is "old.com."

While waiting for the activation of the new domain (new.com), point an A record, @ Host, and the Short.cm IP address 52.21.33.16 to the old domain (old.com).

Create a Short.cm account by adding the "old.com" domain.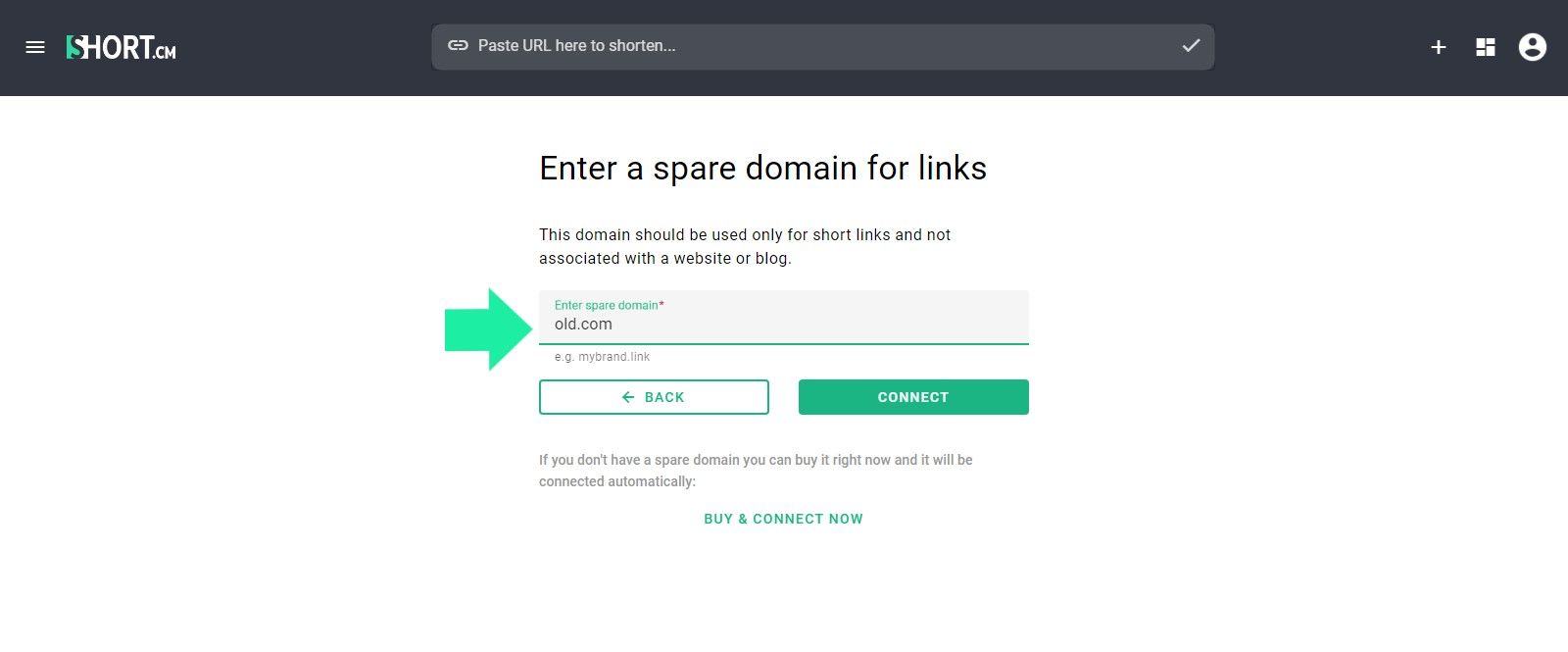 When the new domain is active, and your website goes live, shorten the links on Short.cm for each path of your site. Shorten "new.com" links using the "old.com" domain. This way, you will recover the paths of your website.
For example, the link "new.com/signup" stands for the link "old.com/signup."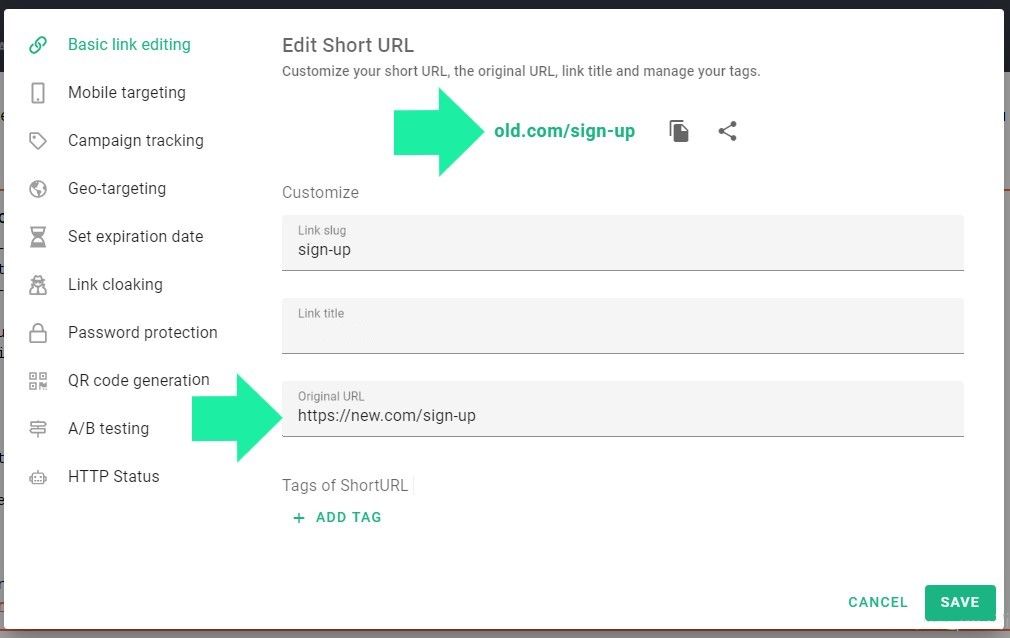 When users click on old.com/signup, they will be redirected to new.com/signup. That also goes for search robots, which will index the new way and save first rank positions of the previous paths.
If you correctly followed all steps, the search ranking of your website may take a small hit in the short term. Unfortunately, that's pretty much unavoidable because of the considerable changes you're making.
However, as long as you've implemented redirects properly, it shouldn't be too long before you are back to your original rankings.
---
The article is about:
How to edit website saving SEO results.
Short.cm helps to save search ranking.
How to change a website domain not damaging SEO.
Read also: