Shortcuts — is the official iOS app, which contains action templates that allow you to perform various operations. It is available starting from iOS 12. The application is installed when updating iOS; otherwise, you have to download it from AppStore.
Using Shortcuts, you can automate various tasks, such as getting directions to the next Calendar event, transferring text from one application to another, creating an expense report, etc.
Starting from iOS 14, Apple presented an updated home screen that now contains widgets. Shortcuts now get their own widget, the main feature of which is to run commands without going to the Shortcuts app.
Short.io Shortcut for iOS
With the Short.io Shortcut for iOS, you can shorten long URLs just by clicking on the Shortcut.
How it works:
Copy the link you want to shorten.
Click on the Shortcut – it will take the original URL from the clipboard.
Once the link was shortened, you will see the notification.
Shortcut will overwrite the clipboard with the short URL.
Note: Short.io Shortcut requires iOS 14 or newer to work properly.
How to Install the Short.io Shortcut
1. Go to the Shortcuts app.
2. Add any shortcut from the Gallery (if it's your first time).
3. Proceed to the system settings, find 'Shortcuts' (works in any system language).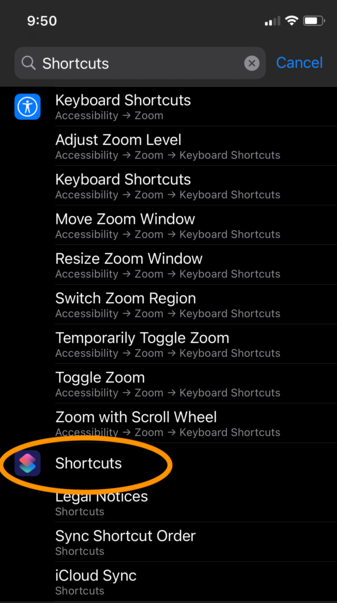 4. Allow untrusted shortcuts.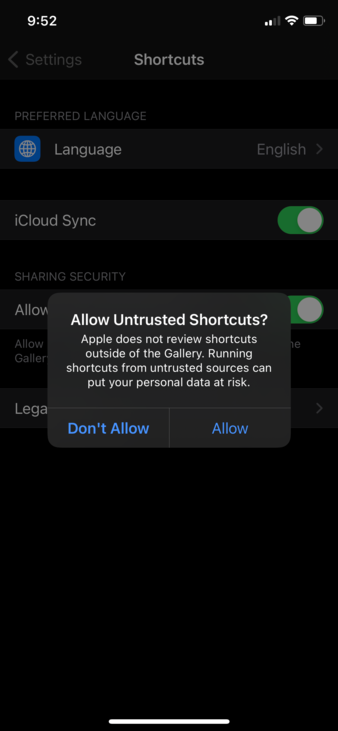 5. Open the link to the Short.io Shortcut: https://icloud.com/shortcuts/33037fafd2e945768ebbf03f92f5e9f3
6. Fill the first text field (1) with your domain or subdomain, and the second field (2) with your secret API key.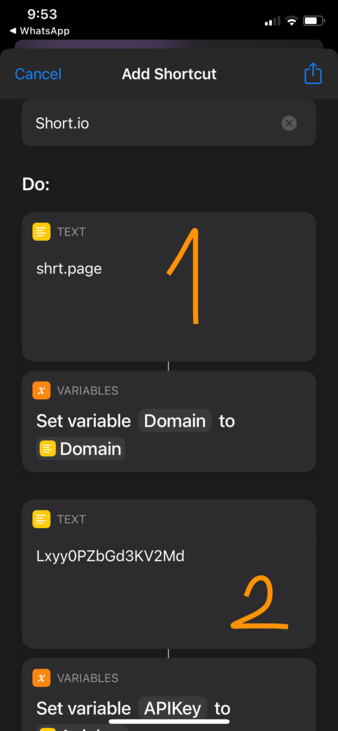 7. Swipe to the end of the shortcut and press 'Add Untrusted Shortcut'.
8. Run the shortcut, allow access to the Internet and notifications.
9. Add shortcut to your Home screen: long press on the Home screen, press + icon, choose the Shortcuts widget.
---
The article is about:
shorten links with shortcuts;
how to create short URLs via iOS;
how to install shortcuts;
Read also: