Most companies send notifications to their customers via SMS — for example, the order status, a link to a personal account, a link for sale, or just a link to a website. Since SMS messages are limited by the number of characters and sending a few ones is expensive, apply a shortening service.
Today, on the Short.cm blog, we'll take a closer look at:
What will You Benefit from Short.cm & SMS Marketing?
Short messages with a call-to-action phrase.
SMS containing a customized short link for saving characters.
Tracking the number of opened SMS, redirects, and conversion.
Customize Deep Linking for a short link and promote your mobile app via SMS.
Instant notification along with the contacts from your CRM.
How to Start Using Short.cm and SMS Marketing
Short.cm integrates with Twilio for SMS Marketing in two ways.
1. Short.cm and Twilio APIs.
This method is based on using the API codes of the services, so it is appropriate for developers.
Twilio is a mobile messaging platform for worldwide SMS reach. It enables developers to use VoIP, messages, and phone call integration within web or mobile app architecture through Twilio API integration.
In order not to shorten each link manually, implement the shortener to your app using Short.cm API, and shorten URLs straight from your website. To make the URL readable and short, add a custom domain to the service, then connect Short.cm API with Twilio API and send messages.
Besides, Short.cm displays analytics so that you may analyze the open rate. The analytics API is also available for Short.cm users, so add it and see the statistics result on your app.
2. Zapier integration
Configuration via the Zapier app doesn't require programming skills. Short.cm & Twilio integration is easy to set up. It allows sending text messages with short links and a short piece of text.
The idea is based on creating a short link and sending it to the needed contacts with the text automatically. The example of the SMS looks like: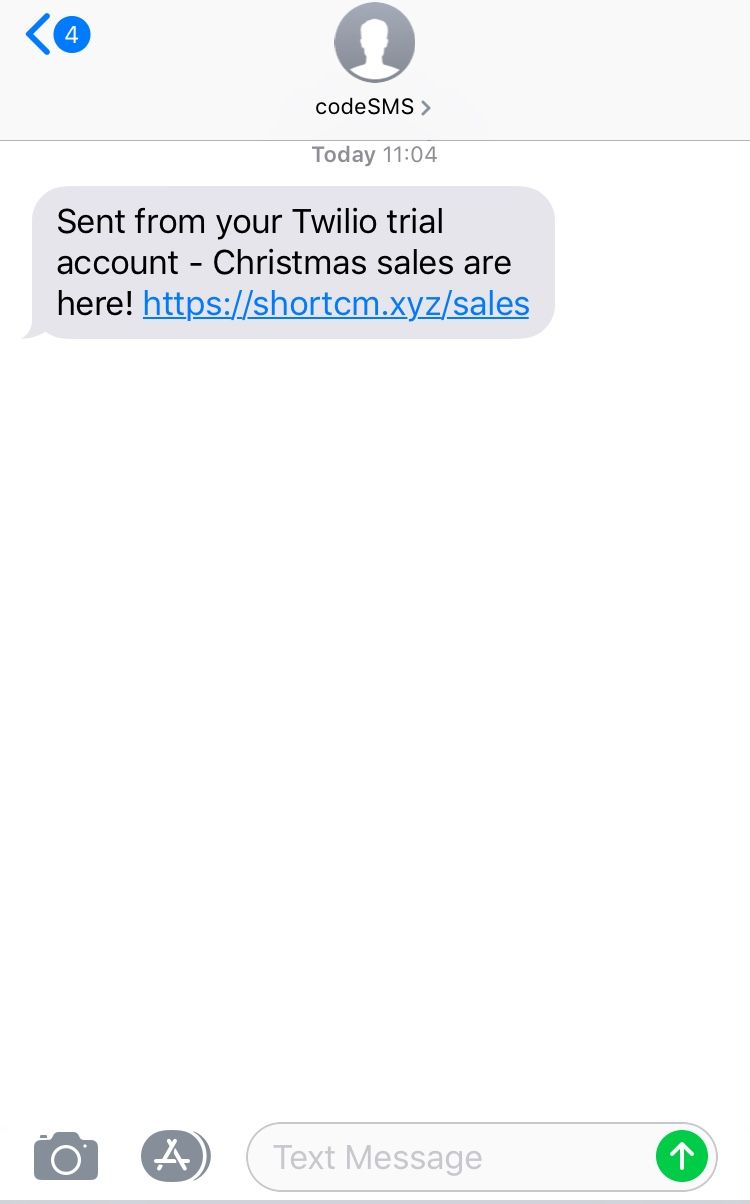 On the Support & Help page, follow the detailed instruction to create Short.cm & Twilio Zap.
Security
Your data is firmly secured on Short.cm. We privately store personal information and never share it with third-party services.
---
The article is about:
SMS for short links.
How to configure sms marketing with short links.
Short.cm API helps to send sms messages.
Zapier Integration.
Read also: