Imagine you wake up and see a picture of your favorite jeans on your Instagram account, well, this imagination has turned into reality, and now people can see everything they want to buy on social media. The invention of social media has changed the lives of people. Now you do not have to worry about finding something. You can simply come out of your shell and can see shopping items on Facebook, Instagram, and online stores. And it is due to the easy access to social media and the internet. But have you ever imagined how it happened and what is the story behind it? Well, it is the game of social media marketing, and all the people in business are using it as a tool to market their business. They are reaching people's homes through different social media handles and are showing off their products, service, and other stuff.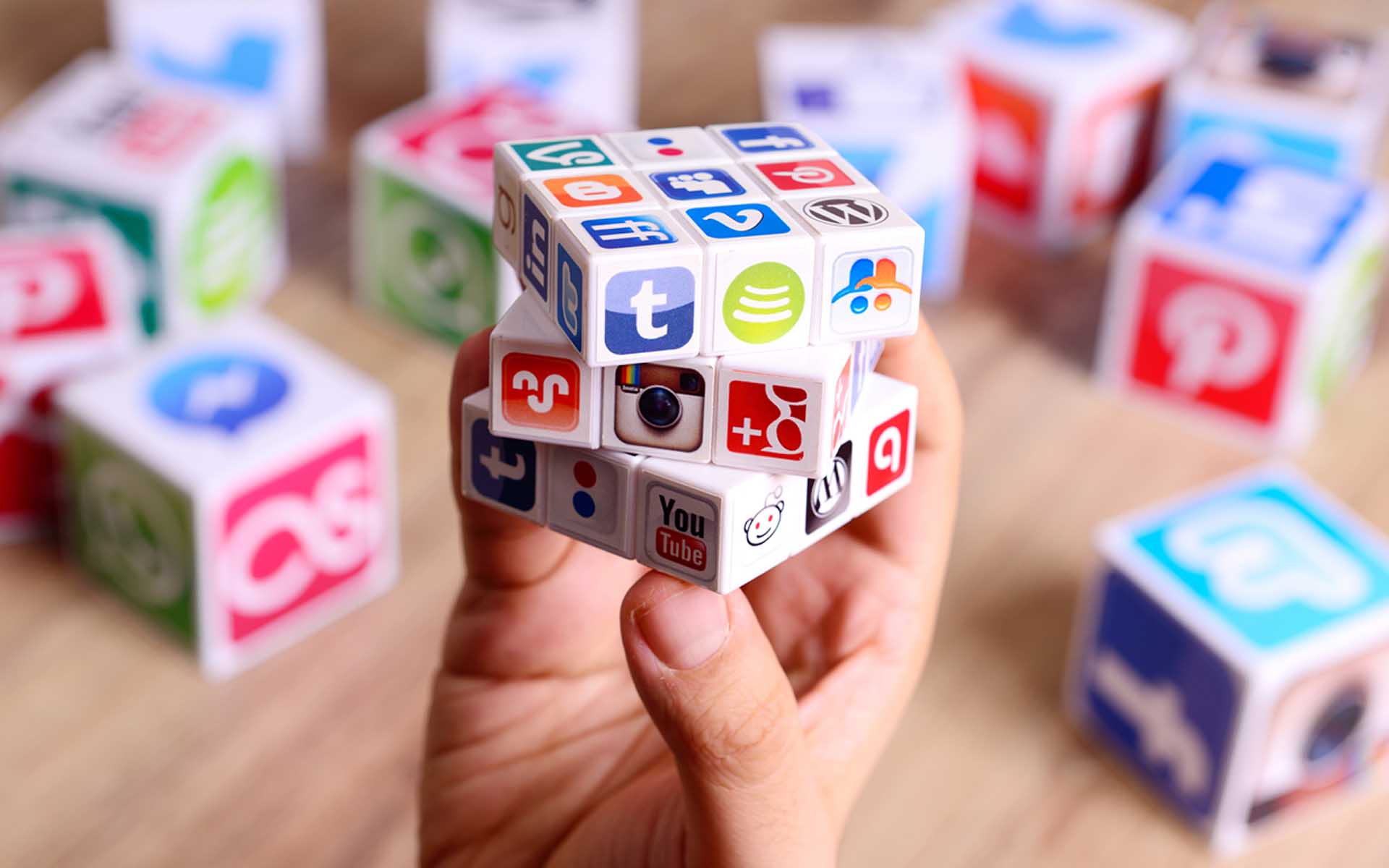 Social media is the biggest platform so far ruling the world. Now billions of people are on social media and are utilized as a marketing tool. When there were no social media, people use conventional methods to market their business.
Pamphlets, newspaper ads, and magazine covers were the places where we use to see a product or service offered by a particular company. And later, when little advancement occurred, email marketing came into being. It is still being used and is effective.
As the world evolved and people get to know the internet and social media, marketing techniques also changed. Now almost everybody has easy internet access. Or we can say that they carry social media in their pocket.
The invention of the Smartphone has changed the game. Now with the help of smartphones, everybody can see what is happening around them. Moreover, as the customer's approach has changed toward the purchasable of products, the marketing strategies have evolved. Now digital and social media marketing are ruling the world and are the best methods to reach maximum people at one time.
Social Media Marketing
Social media marketing is different from all other types of marketing because it requires your digital presence. If you have an online presence, you can ask people to look at your products. Social media is an online platform, and people make their presence on it by signing into social media accounts.
For business purposes, people also business websites, where they post a picture of their products, their contact information, and other details related to the company. Instagram and Facebook are the social media handles on which you can run your social media marketing. They have millions of users, and with the help of social media marketing, you can reach all of them at one time.
Social media marketing has helped in establishing both small and big businesses. It does not matter if you do not have a shop for your clothing brand, because social media marketing has nothing to do with that.
Social Analytics Tips to Improve Social Media Marketing
We have discussed the perks of social media, but how they act as a marketing tool is the question. In this article, we will talk about social analytics to improve your social media marketing skills.
The best time for posting updates
When you are using social media, it does not mean the entire world will be online as soon as you open your Facebook or Instagram account. Because many factors come in. changing in time is one of them. If there is morning in your country, there is a chance that it might not be in other parts of the world.
So, if you think that someone sleeping in some part of the world will wake up to see to your post, then it is a wrong approach. Everybody owns a diverse life cycle, and they move according to it. And the other factor that also affects your social media marketing is your timing. If you post something in office timings, you will see little engagement on your page.
Most of the people are busy in office timing. And they scroll their social media handles in their free time.
So for this purpose, you first have to find out the perfect time for posting your updates. In this case, post something on your Instagram, Facebook, and Twitter account and calculate the engagement at different times. In this way, you would get to know the time with maximum interaction. When you know when most of your customers are online, you can post pictures and services to increase your visibility. It is one of the best ways to enhance your reach and customers for your business. Every social media handle has a different algorithm, so you have to keep going according to that. And it would help you in marketing your business in the best possible way.
Find the Magic Number of Post Per Day
When using social media, it does not mean adding a picture in a week is enough. There are specific magic numbers for posts of the day. You first have to find out, and later you can apply it accordingly.
If you are using Facebook as a marketing tool, then 1-2 posts are enough for a day. It is a standard, but you have to check out if it is right for your page. If you find it productive, then stay active by posting two new updates to increase your reach and visibility on Facebook.
When it comes to Instagram, the magic number is different. Most people post two or more than two pictures in a day. It helps them in gaining more people to their page. But in your case, you can find out a suitable magic number for yourself.
For determining the magic number, you can check the insights of your page. They are available to you as a tool for determining the magic number of posts on your social media. You can also check the average engagement of customers on your account with the help of page insights.
Measure the Click-through Rate
Your activity and customer engagement on your page are the factors that determine your growth. When you share content on your page, people interact and click on your profile links. It measures the success of your page and you can determine it from a URL shortener.
Whenever you post something on your page, you expect people to click on it. As a result your reach increases and customers as well. When your click-through rate increases, you get the chance to get visible to more people.
Click-through rate is the key to determine the success of your business. It is measurable and you can measure it with the help of a URL shortener to track the links. You can also use free URL shorteners as a tool to measure and share your links.
You can also shorten a link to get detailed information on your page insights. With the help of them, you can calculate the click-through rate, geographic distribution of clicks, and click sources. Both the individual and aggregated statics are visible when you use a free URL shortener. They help you in finding the statics of your business and its growth.
Compare Lead Sources and Conversation Rates
The algorithm of every social media account is different. So, all the brands and companies use multiple strategies to boost their social media marketing. But as the marketing procedure is different for different social media handles, the growth process is also varied.
There are different tools by which you can calculate your effort. The two most commonly used tools are Google analytics and UTM kink building. Both of them help you in finding your lead generation and conversation rates. Now, with the help of social media, you can easily monitor analytics.
UTM is the tags you add to your posts, and with the help of them you can find out the best ROI of your platform. When you use strong social media analytics, your marketing gets improved. The purpose of social media analytics is to collect and analyze the data of your page audience. It is the only way by which you can access your insights and use them to promote your business. Titan also uses their social analytics to promote their business, they also provide titan impact 440 to pictures to attract more customers. When you have information regarding your insights, you get the idea of optimizing your marketing efforts.
These are some of the ways that will help you in growing your social media, and these are the right ways to do it. If you use these methods and if you use these techniques, you should be confident that the results will be amazing. What you need to do is to stay consistent with whatever you are doing. And you will see yourself progressing, and will see changes coming. Just know that hard work does not ever go to waste, and you will eventually reach where you have made up your mind to reach. So, work hard and stay consistent, and you will reach your goals.
Author Bio: Arslan Haider is author of the above blog. He is a Senior SEO Expert at MediaHicon (deals in SEO services). Apart from that, he loves to post blogs having valuable content.
---
What did you learn?
track link success
how to track link statistics
URL analytics
Inspired by: