Nearly 90% of customers don't make purсhases after visiting a website. How then is it possible for a business to not lose this warm traffic and convert visitors into buyers? That is the question most marketers ask.
The advice is as follows: stick in the minds of visitors and don't let them forget about your service. Hence, the reminders in the form of advertisements, which are displayed while users surf the Internet, eventually make visitors to return to a website to make the purchase.
That's where retargeting comes in handy.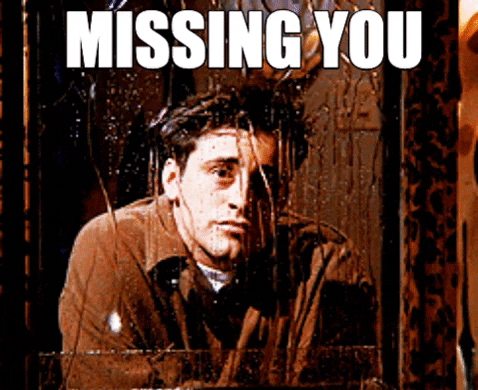 Retargeting: What is it?
Retargeting is a technology that shows ads to those users who have already made some actions on a website (such as added a product to the cart or viewed the products) but haven't completed a purchase.
The retargeting feature displays the advertisements on Facebook, LinkedIn, Twitter, Instagram, and Google. That means retargeting covers all of the social networks where visitors usualle spend time.
As such, retargeting gives online businesses a chance to re-engage visitors and encourage them to finish the action. The strength of retargeting is based on a firm psychological factor. With the help of retargeting, potential buyers can see the products that previously interested them.
If buyers face the ad many times, they will be more likely to finish the order. Retargeting inspires users who already know your company and will return to the site again and again. It can be helpful at every step of the sales funnel.
Retargeting for Short Links
Link retargeting is a method of setting up a retargeting pixel to enable it for your short links. You're not limited to the people who just visited your website. Get it off the ground and retarget every person who clicks your short link. That could be any destination to redirect people to.
The advantage is that retargeting for short URLs doesn't require implementing a JS code to the header of your website. You need only one retargeting pixel that you specify in your Short.io account.
That way, retargeting will let you grow traffic twice more by returning visitors back.
Link Retargeting Insights
To make retargeting live, you need to share your short links: SMS or email marketing, social networks, offline marketing material, QR codes, posts, blog articles...The list is endless.
After a person clicks a link and leaves a web page, then you retarget them with a relevant piece of content. A perfect example is using short URLs for specific goods of an e-shop. That results in a targeted advertising, as users will see an item they were previously interested in.
Applyting retargeting in SMS and email marketing campaigns allow sharin a link with a special offer. After users have clicked that link but didn't made a disirable action, retargeting won't let visitors forget about the discount.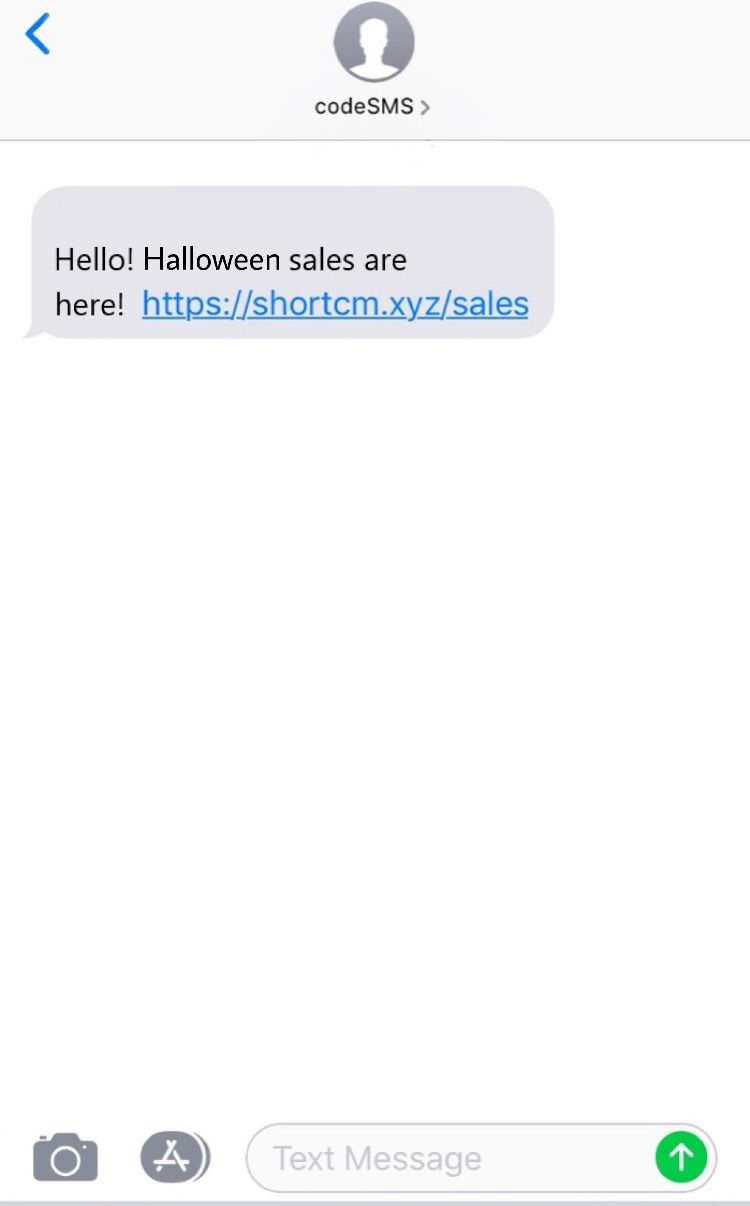 Short.io Retargeting
As an alternative to installing the code to the website, Short.io integrates with Facebook Pixel, Adroll, or any retargeting app from Segment. Select one of the apps, copy a retargeting pixel, and add it to your Short.io account to launch retargeting. After that, create an advertisement for re-engaging visitors.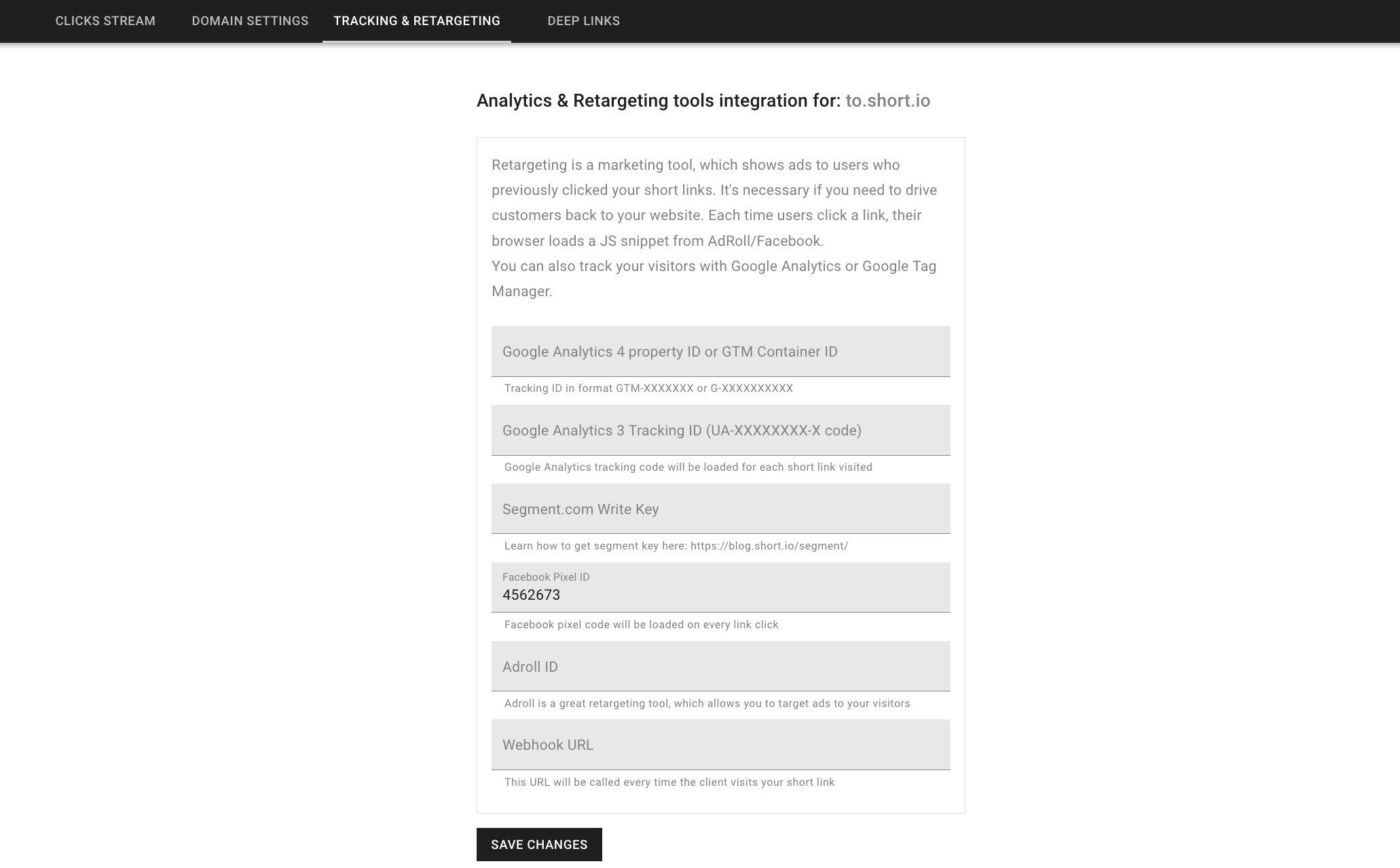 Short.io transfers the information about clicks to the apps library so that the applications display the ads for those visitors who have clicked a short branded link. You don't need to be a developer; just use a tracking ID to transfer data between two apps.
Wrapping Up
Retargeting is just a marketing tool, not a kind of magic that can solve all marketing issues and increase conversion. A successful sales funnel cannot exist without a helpful, high-quality service.
---
What did you learn?
retargeting insights
link retargeting
how to set up retargeting for short links
how to reach people who haven't made a purchase
Read also: