Short.cm has introduced some updates over the last two weeks. Learn the details about the new releases below.
Filters for Click Stream
Tracking the detailed data of each click, thanks to the clickstream feature, might be sometimes confusing. There is so much data to analyze so that a needed link may be lost in the stream.
To make the clickstream clear and understandable, Short.cm has implemented Filters. Now you can specify a needed data for a click and get results according to your request.
For filtering, Short.cm provides a date range and all the metrics from clickstream. You can make data more detailed by including and excluding the values of a parameter. For example, you can create a request that shows clicks from all Countries, except the USA; or, on the contrary, show only the clicks from the USA.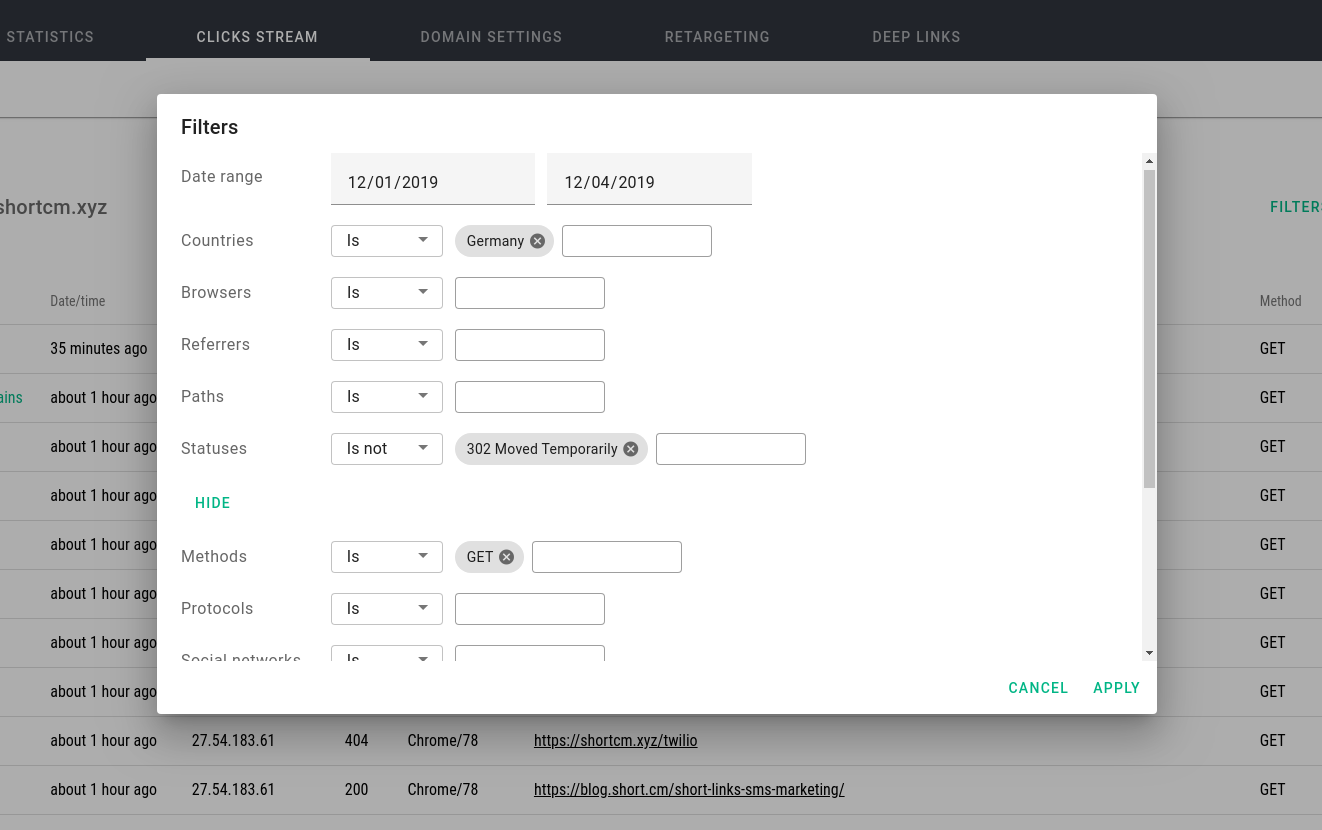 Automatic Mode for Anti-fraud
Short.cm receives too many complaints about suspicious and spamming short links. As Short.cm is a reliable service, spammers must be banned quickly. That was the reason for launching the anti-fraud program. Now Short.cm receives automatic notifications about a suspicious "shortcm.li" link that was automatically banned.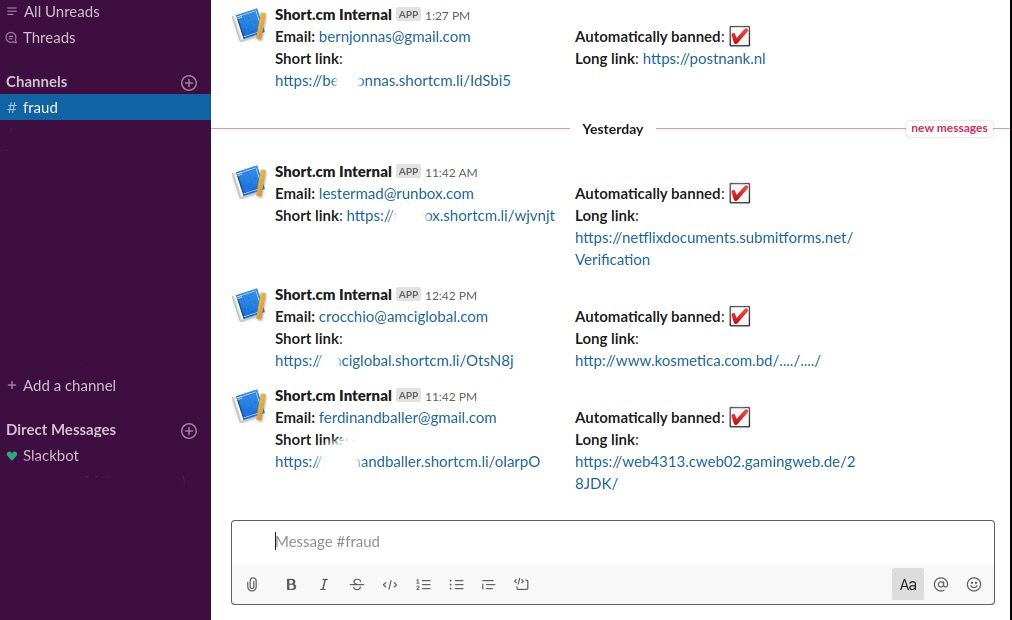 The advantage is that manual banning could take 2-5 hours, as spamming may take place at night. Technologies don't sleep; that's why the new Short.cm Anti-Fraud Mode bans malicious short links 24/7.
Statistics for the UTF-8 links
Now click statistics are accurate for short links with the 8-bit Unicode Transformation Format slugs.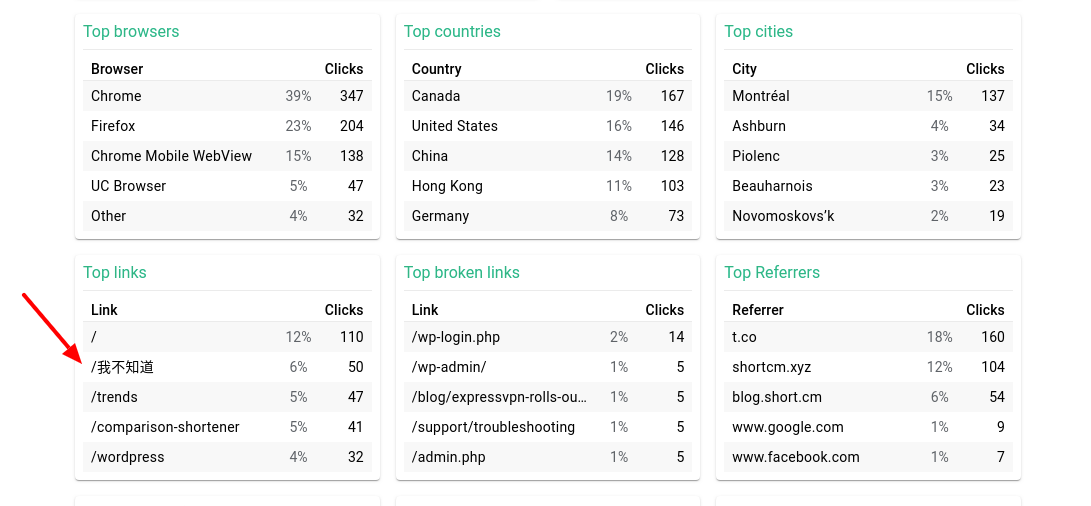 ---
The article is about:
url shortener detailed statisics;
how to track short links
how to ban a spammer
anti-fraud program
Read also: