On August 18, 2023, X (formerly Twitter) user @danilotakagi discovered that all images and links shared on the platform before 2015 were missing. This was seconded by user @tomcoates, who shared a link showing all his 2014 and older tweets missing their images.
The Verge soon picked up the story, with the publication reporting links and images Tweeted before December 2014 gone—including the iconic Ellen DeGeneres' Oscars Groufie and Barrack Obama's "Four More Years." photo.
Although this was just a temporary error, many users were apprehensive, especially with the sweeping changes Musk is making to the social media platform, including changing its name to X.
So, how do you protect your links and other media from these unforeseen circumstances on X or any other platform, for that matter?
Self-Host Your Images and Media
While many consider X, Facebook, Instagram, and other established social media platforms reliable, they're not immune to errors and changes. Our biggest example is X—nobody would've thought that Elon Musk would buy Twitter in 2022, but he spent $44 billion doing just that.
In 2023, Elon changed Twitter's name to X, along with several other significant changes. This upheaval made many users fear that they would lose their content—with Slate.com reporting some users losing their Twitter handle to X (although not their posts).
To ensure you always have control over your pictures and videos, you can host them on your own website or server. While this is a  hassle, it ensures you will never lose your data due to an error on the social media platform.
Once your media is uploaded to your server, you can then share it on your social media profile for your followers to see. So, even if the social media platform runs into an error or changes its terms of service and deletes all your old posts, you will always have a copy of photos, music, and videos.
Use a Reliable Link Shortener
Twitter uses its custom t.co link shortener whenever you post a long URL. It uses this to save on character space, as you're only limited to 280 characters for every post.
However, as proven by the August 2023 incident, you can run into issues if you don't have a reliable service provider. While this might not be an issue to some people, if your business relies on your social media presence and redirects to your website, losing access to your short links, even for just a while, could cost you thousands of dollars in sales.
You might be tempted to use a self-hosted link shortener, but it might not be a better solution. Sometimes, a reliable third-party provider is the best option, but you should compare your link-shortening service options first before making a final choice.
Backup Your Social Media Posts
While you can self-host your photos and videos when it comes to X, it doesn't work that way for other platforms like TikTok, Instagram, and the like. So, the best way to keep your posts safe is to back them up on your account.
You can do so locally using a NAS drive or upload it to a cloud storage account like Google Drive or OneDrive. Doing this ensures that you'll always have a copy of your posts, no matter what happens to the platform or platforms you use.
If you're having trouble managing the number of posts and uploads you make, you can get a dedicated social media manager to handle your socials. Alternatively, you can use tools for social media marketing to make your life easier.
How to Quickly Create a Social Media Short Link Using Short.io
You can use Short.io to ensure your short links do not go offline. Short.io offers a 99.9% uptime SLA (in the Enterprise Plan), so you're guaranteed always to have access to your URLs. Short.io also offers a free service so that you can try it without commitments.
Furthermore, Short.io has a proven track record. The company started in 2015, and all its generated links since then are still functional—not a single one has been deleted by the company. Short.io also plans to implement image hosting for custom Open Graph metadata to change your link previews.
Here's how easy it is to use Short.io
Login to your Short.io account. You can create one for free if you don't have one yet.
On your Short.io dashboard, paste the link into the Paste URL here... textbox.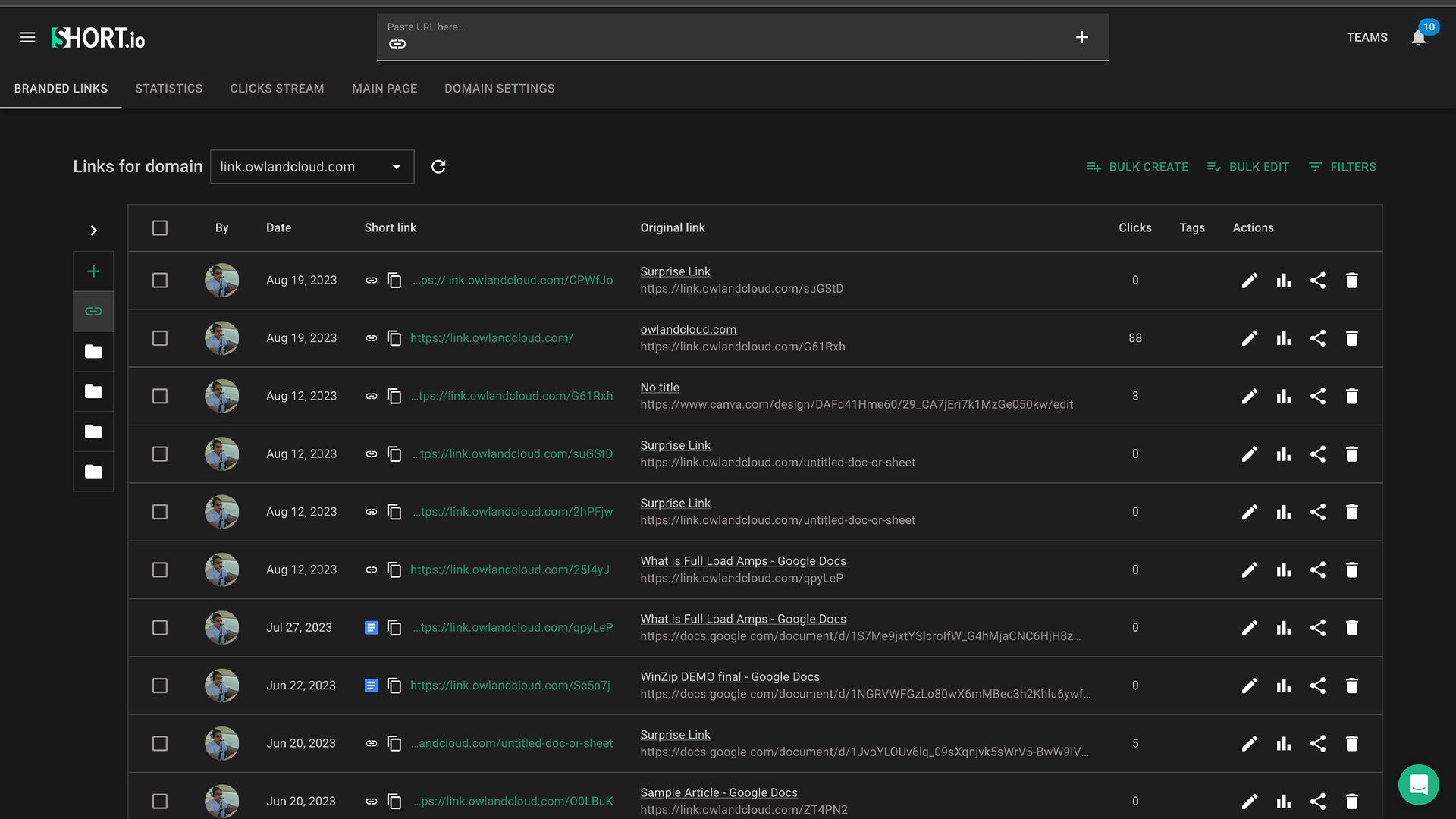 A Link was created window will then appear, showing you the shortened link. You can then click on the copy icon to copy the shortened link.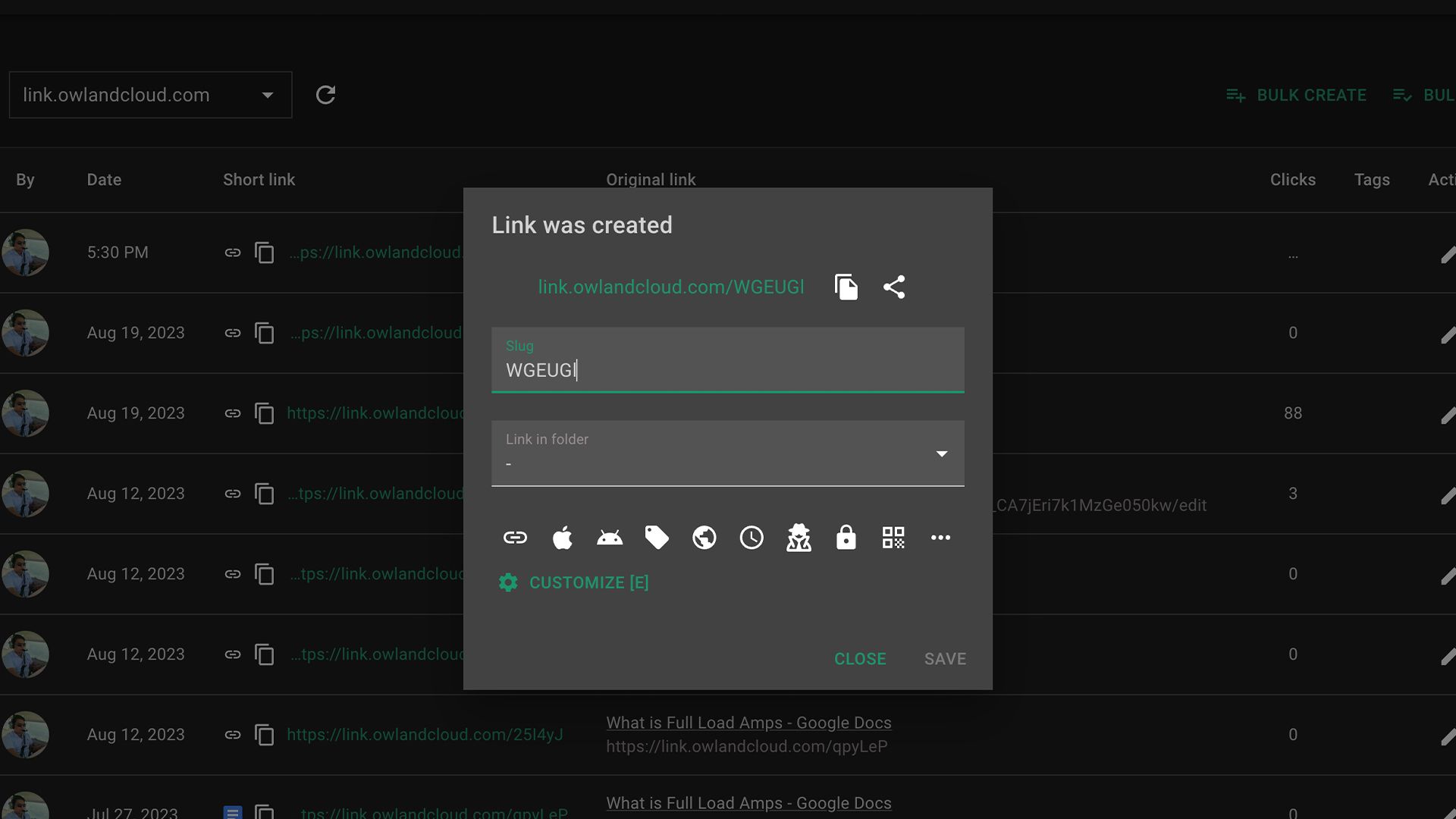 You can also customize the link by changing the Slug entry and then clicking on Save.
In a few easy steps, you can start making reliable custom short links at zero cost. And, if you don't want to go through the hassle of setting up an account, you can also try using Short.gy—Short.io's quick and free short linking service.
Short.io Will Keep Your Data Safe
While adding your media directly to social media platforms and letting them automatically create short links for you is convenient, you risk losing your precious data either through third-party errors or by a change in policy.
You can keep yourself safe by hosting your content on your servers or at least by having a backup copy in your local or online storage. And, to ensure your links always stay active, you should use a reliable and easy-to-use link shortening service, like Short.io.
With Short.io, you're guaranteed that your links will always work. But beyond just reliability, Short.io delivers more features, like geo-targeting, iOS and Android targeting, A/B testing, and more.