Have you ever thought what percentage of completed projects are completed only by you, and how many of them thanks to a team involvement? We on Short.cm consider that managing a stack of projects without a close-knit team structure is impossible.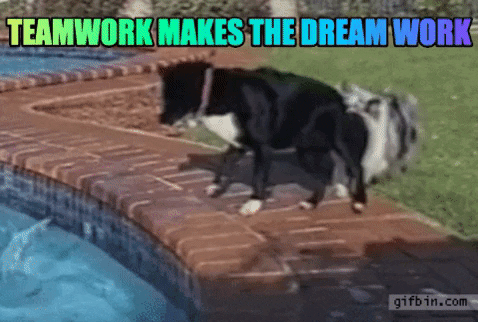 Short.cm provides users with the Team Links function. Together with your teammates, create and manage short links. Below are listed the six main benefits that you obtain by building a team on Short.cm.
1. Delegation of responsibilities
Delegation of responsibilities is a must-have for managers. The daily amount of work that a manager must complete always exceeds physical and timing capabilities. Task delegation allows the manager to handle a more considerable amount of advanced work.
By adding teammates to Short.cm, you delegate some easy tasks like creating and sharing short links, creating links in bulk, and creating reports, for example, with the list of links and clicks. If you manage a team of developers, then your delegation may be based on handling the Short.cm API. Any task on Short.cm that you consider time-consuming may be delegated.
2. Variety of Roles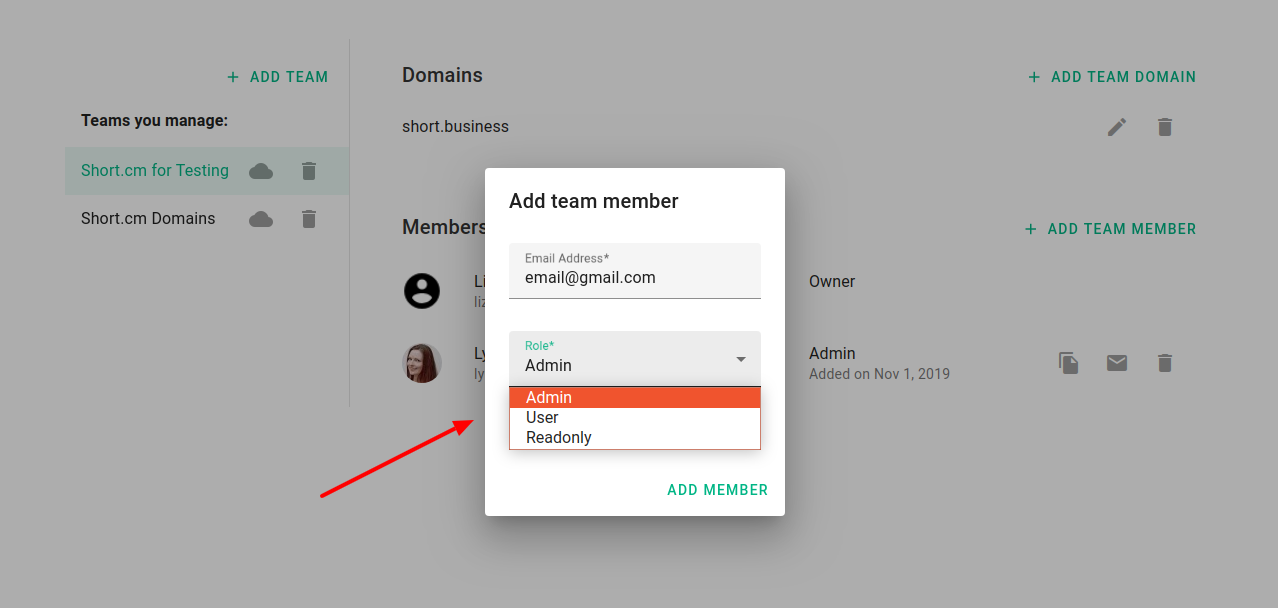 A variation of the team roles lets you allocate tasks for the teammates correctly. Here's a list of available roles:
Owner – a team member who created the team and the only one who can delete it. It is a unique role that gives complete control over all team functions.
Admin – a team member who can manage members and domains and have full access to link reviewing and operations. A team can contain any number of "Admin" members assigned by "Owner" or "Admins."
User – a team member who can observe statistics and have the rights to create, edit, and share links.
Read-only – a team member who is allowed to look through statistics and share links.
Based on these roles, delegate your responsibilities and control the work process.
3. Self-created links
By default, all links that are shortened on a team domain are visible to all the teammates. Nevertheless, you're allowed to set a function so that a team member sees only self-created links. That is useful as a person won't be confused about whether he/she created these links or not.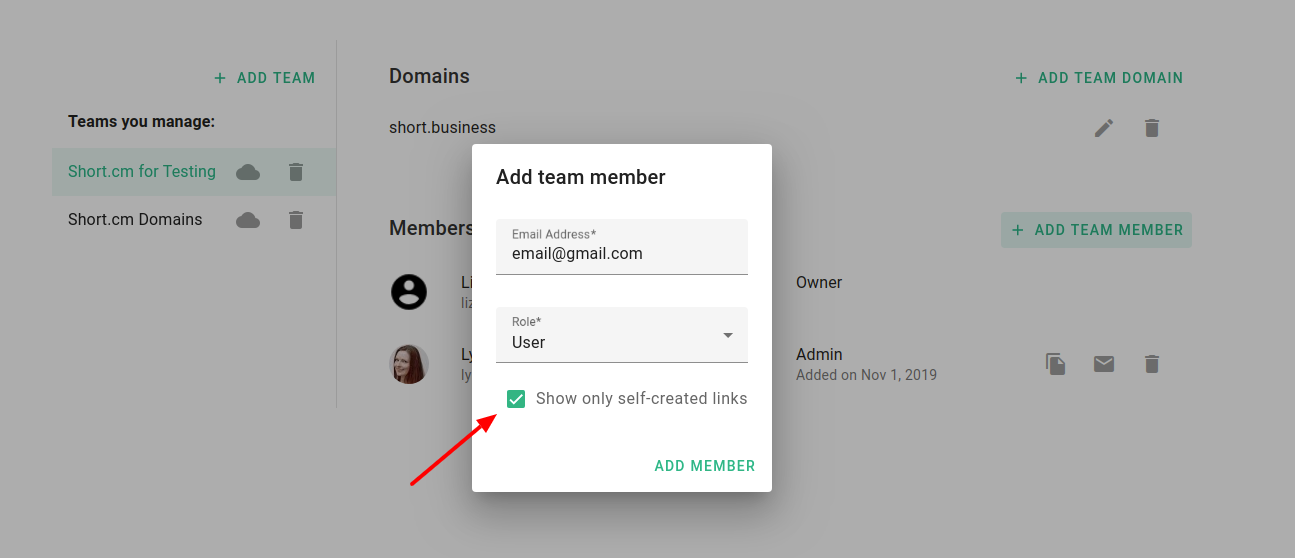 Moreover, to create separate accounts for teammates with one domain is impossible. But with the "Show only self-created links" feature, there is a feeling as if an account is separated from other teammates.
4. Remote Link Management
By creating a team on Short.cm, you can manage projects from different world spots. Now, there's no need to be enclosed in the office.
5. New Link Notifications
Short.cm provides an effective integration with Zapier that sends notifications to a selected app (for example, Slack) about a new shortened URL. The integration simplifies the way of managing short links. Each time a team member shortens a URL, you get notifications to a Slack channel. A notification looks like this:

Thanks to the Short.cm and Zapier integration, you take control over the team not only remotely from the office but also remotely from the Short.cm service.
6. Money-Saving
Team members of the Short.cm teams get the Price Plan of the owner (your). If the owner possesses the Enterprise plan, all the teammates obtain the Enterprise plan too. Instead of creating the five separate Enterprise accounts, you create only a main one for yourself :)

Wrapping Up
Short.cm provides a 7-day free trial for each price plan. Adding a team domain is available on the Team plan. On the Enterprise plan, you're allowed to add multiple teams.
---
What did you learn?
team domain;
add a team to shorten links;
manage a team remotely;
url shortener for teams;
Read also: