Analysis is the basis of any project meant to detect the strengths and weaknesses of certain activities. Analytical reports show how a product is operating and developing. Statistical analysis reveals audience behavior, acquisition, and conversion. Today, on the Short.cm blog, we'll walk you through the tools that help analyze the work of your website.
If you are working on improving your customers' journey, walk a mile in the customers' shoes to understand their needs. Hotjar is the best fit for this goal. It provides heat maps to detect users' actions. The heat map lets you track the hot spots of visitors' clicks and the percentage of users who scroll down to a certain point of the page. Here's an example of a heat map.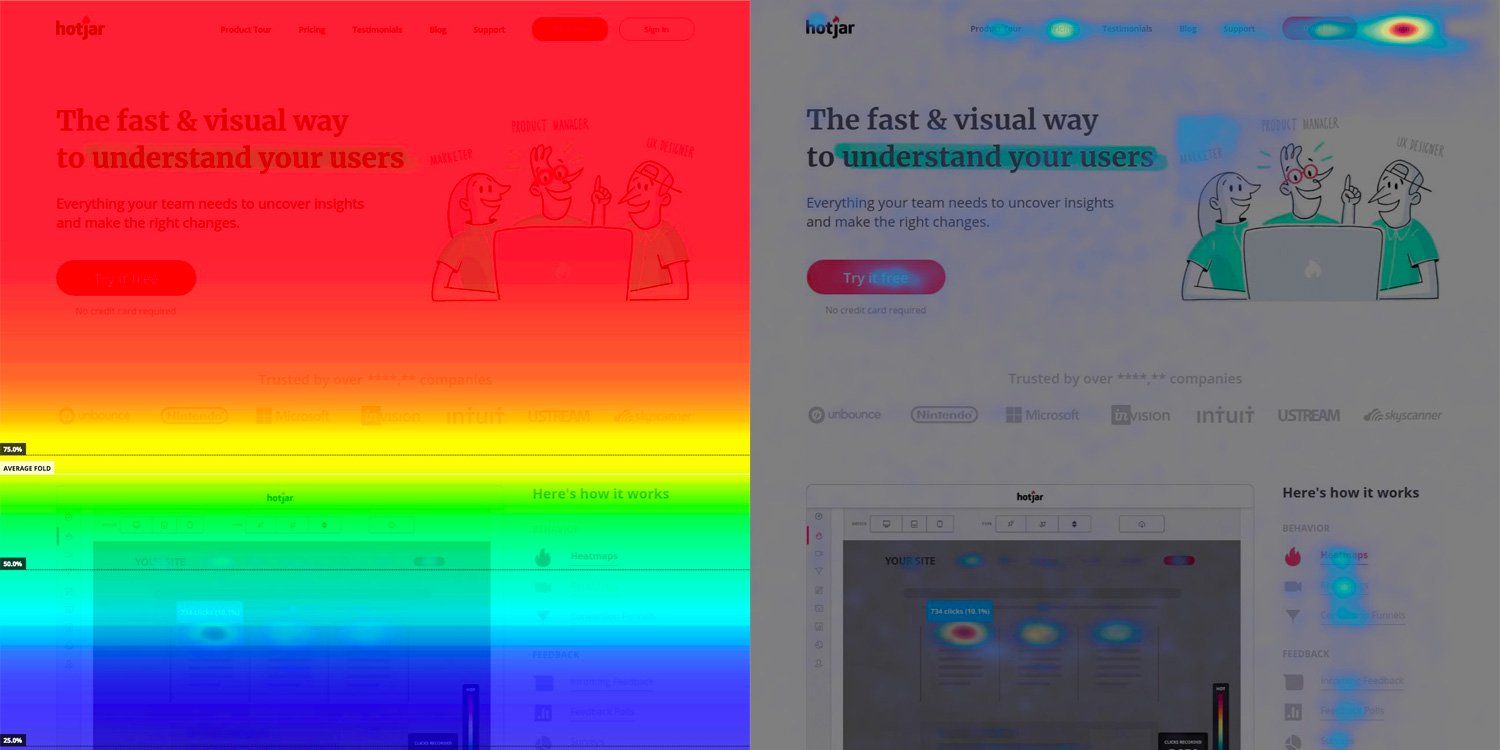 The bonus feature of Hotjar is recording videos. Hotjar records visitor sessions to help you understand how visitors interact with your website, which helps to determine the weaknesses and bugs, allowing you to streamline the site.
We on Short.cm regularly use Hotjar to improve customer experience and detect bugs that would otherwise be unnoticeable.
Amplitude is an analytics platform that helps projects to track visitors' actions. The platform uses behavioral reports to understand users' interactions with products and provides insights to streamline work. Amplitude offers profound opportunities to measure the basic usage of a new feature, understand what users are doing before using the feature, measure user retention, measure and onboarding.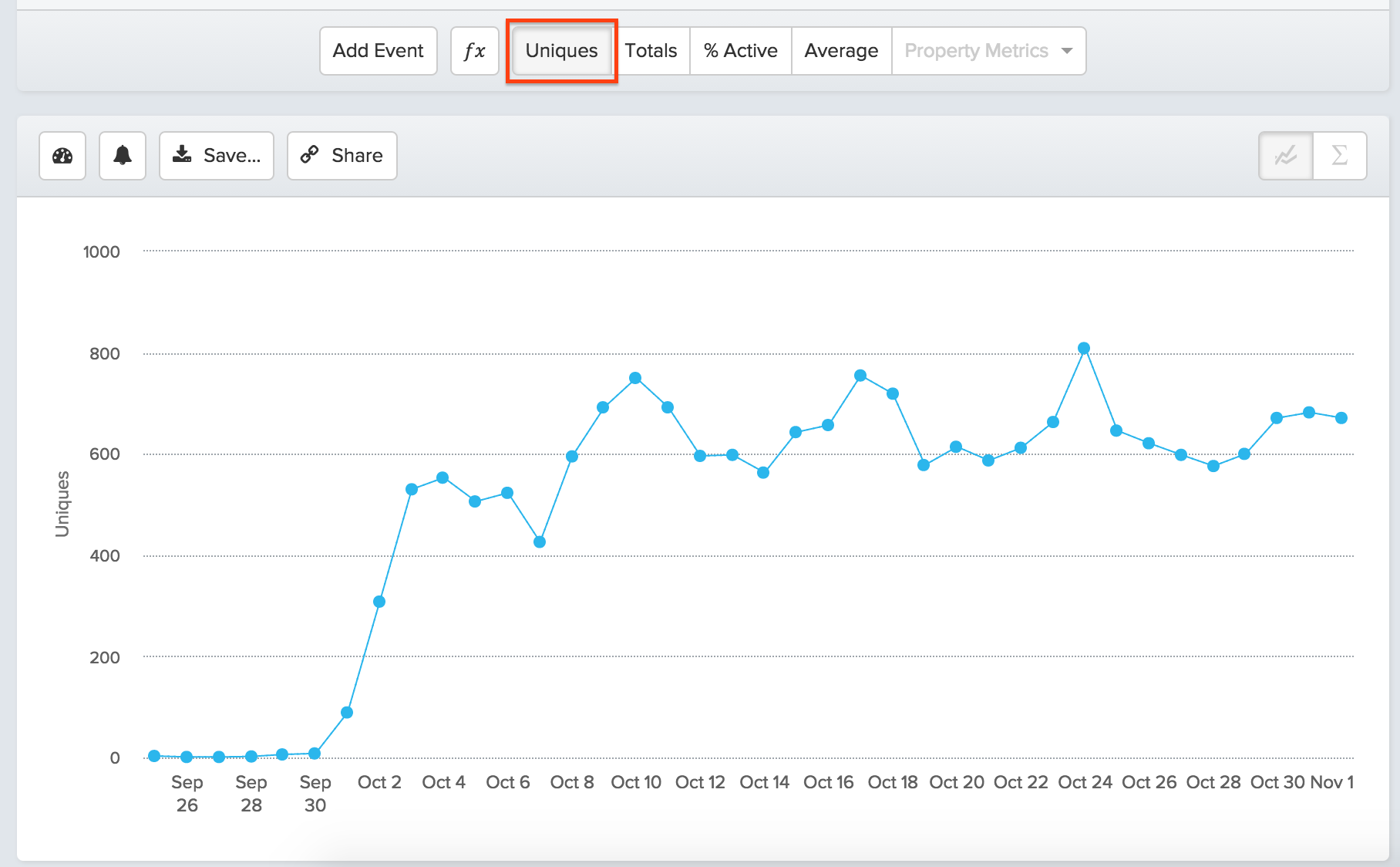 Source: Amplitude
Amplitude's feature measuring how far a user has scrolled down a page is especially useful for content managers and marketers. For example, when promoting a blog, this feature can help you to determine whether its articles are too long or too short for customers.
We can't help mentioning Google Analytics (GA) in the list of analytical tools. Google Analytics assists in mapping the behavior of users from their very first visit. There are three types of deep analysis of GA: acquisition, behavior, and conversion.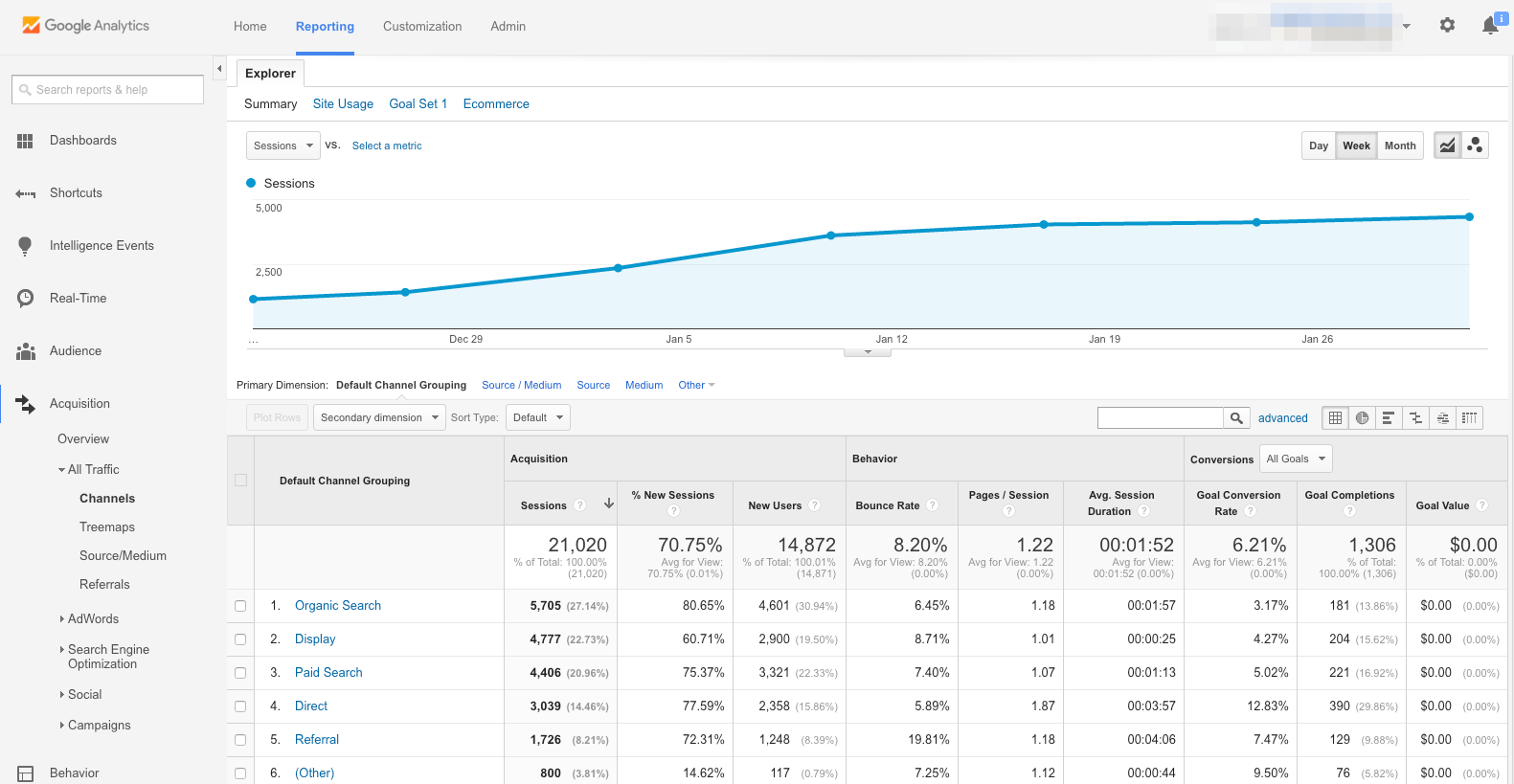 Source: Theedgeideas
Acquisition analysis determines the ways in which visitors arrive at the website: source/medium, channels, campaign names, and keywords. Behavior analysis applies to how users currently engage with the business; for example, it tracks the most visitable pages, the average time of a session, the total number of users, and the total number of visited pages. Conversion analysis shows the level of success you've achieved in reaching your goals. For example, it will reveal the number of visitors you've converted to sign-ups (if your goal is to increase the number of sign-ups).
Wrapping Up
These are just a few apps that provide in-depth analysis, but they are the ones that will cover all your needs. Start by trying out one or two, and then use your experience to conclude which apps are essential for your website. If you are using Short.cm for link shortening, you'll be interested in the Short.cm integration with Google Analytics. It provides an opportunity to measure in detail the success of your short URLs.
---
The article is about:
measure website success;
short links statistics;
analyze the success of the website;
Read also: